Shop Step2 By Category
Shop By Age
Shop By Brand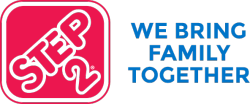 Step2 is dedicated to creating world-class manufacturing jobs in America and producing products that are well made and built to last for many generations to come.
READ HOW WE DID IT
OUR BESTSELLERS
Outdoor Play
Backyard Discovery
Featuring a variety of customizable swing sets for any yard, and a collection of patio furniture, basketball hoops and pergolas.
Learn More

Replacement Parts
View our online selection of replacement parts.
Find Parts

Retailer Exclusives
We proudly partner with retailers to offer exclusive toys such as play kitchens, playhouses, sand and water tables, and climbers online and in stores!
View Exclusives