Anniversary Edition Up & Down Roller Coaster™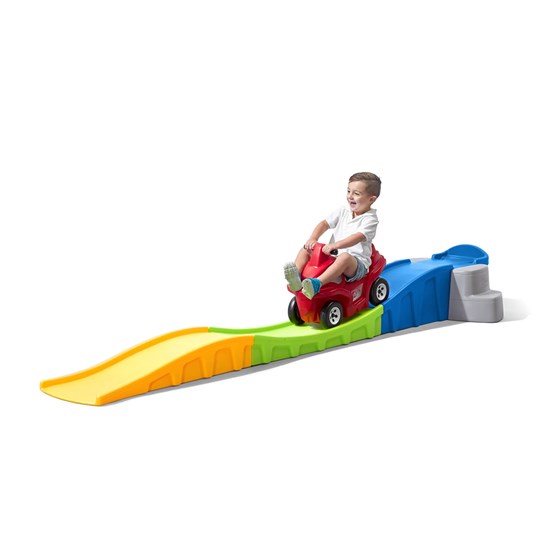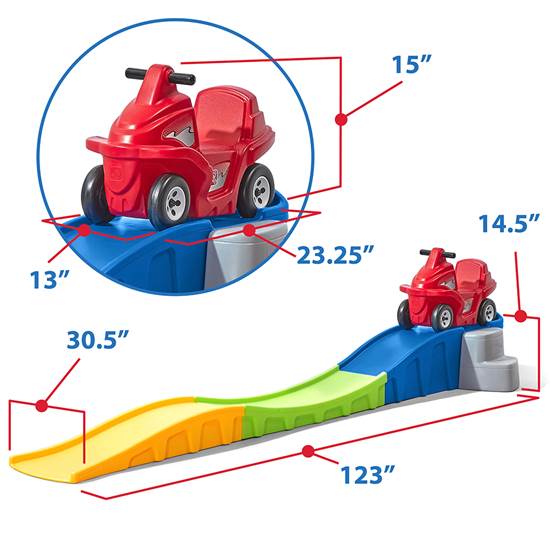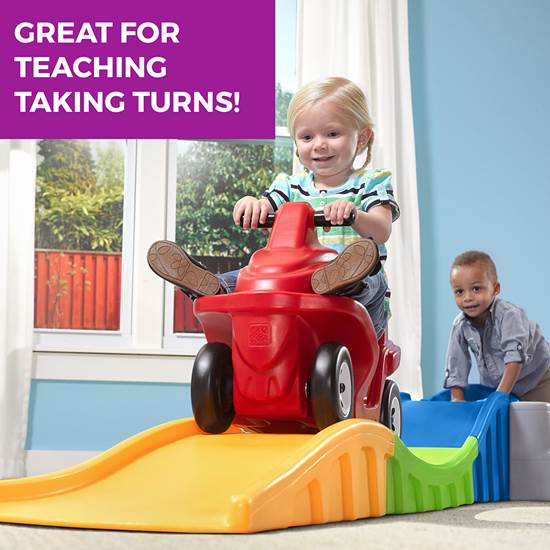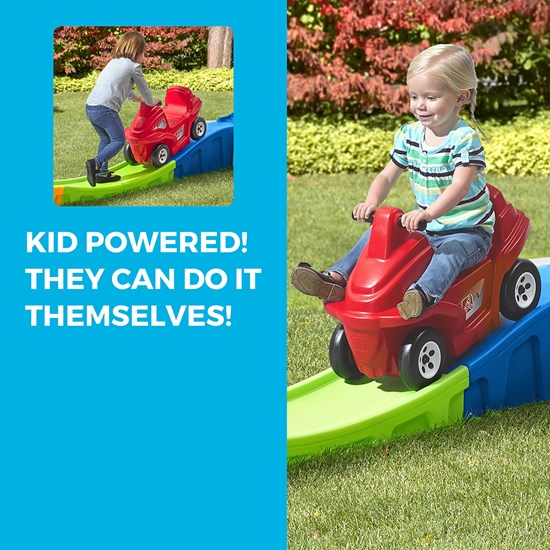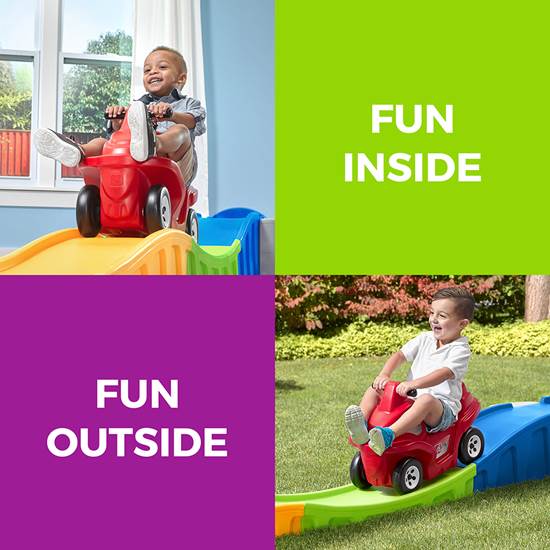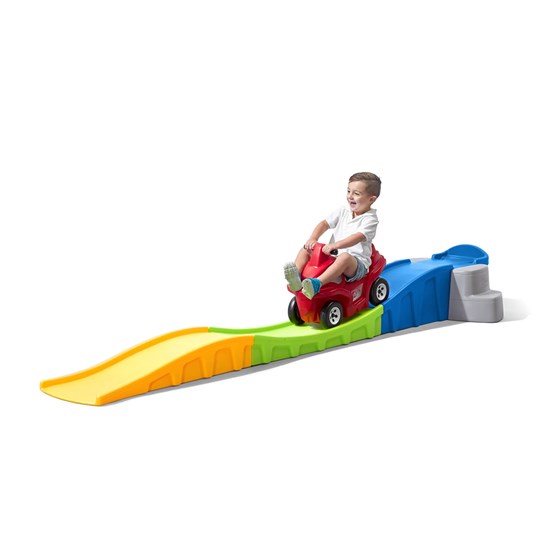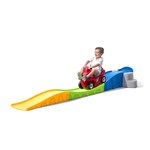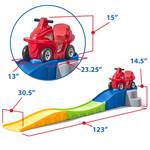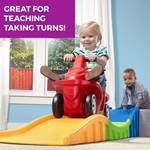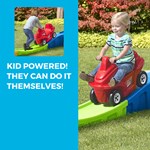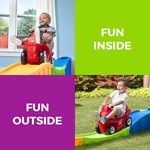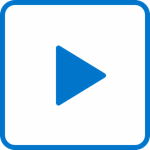 Anniversary Edition Up & Down Roller Coaster™
In stock
$124.99 $119.99
+4.99 shipping (via FedEx)
IS THIS A GIFT? DON'T SPOIL THE SURPRISE!
This item ships with an image of the product on its outer packaging.
Rated 5 out of 5
by
Anonymous
from
A Toy to Enjoy
My granddaughter is thrilled with her Step 2 Anniversary Edition Up and Down Roller Coaster. She rides her coaster over and over again laughing and excited. The coaster is so easy to set up and take down and store in its original box and even at just 20 months she can help us and does.The coaster is also very sturdy and well-constructed. Of course we like it even more when we see the joy it gives her. I look forward each time when she she comes to me and grabs my hand and leads me to her favorite play thing. To be honest I think we get as much pleasure from it as she does. We are extremely pleased with the product and would buy it again.
Date published: 2017-02-18
Rated 5 out of 5
by
Pam C
from
SUPER FUN TIME!
I bought the Step 2 Up & Down Roller Coaster for my granddaughters 2nd birthday. I had it shipped directly to their home. My son video chatted with me while my granddaughter rode the Roller Coaster. He asked her "did you like that, was that fun?" She replied "more" with a smile on her face. SHE LOVED IT! She was able to climb up herself, ride it, and dad taught her how to push the little car back up all by herself! The Roller Coaster is super fun!! The gift had perfect timing; my granddaughter's 2nd birthday, quarantine from Covid-19, and the birth of her baby brother - who no doubt will enjoy it as well!! GREAT GIFT, SUPER FUN!!!!!
Date published: 2020-06-02
Rated 5 out of 5
by
AMASON
from
So much fun!
We gave this to our 13 month old for Christmas and she loves it! We spent a solid hour playing with it Christmas morning. We had it set up in front of the Christmas tree and going down our hallway inside. We were a little worried she was too young for it but she is actually the perfect size for it and loves to cruise around on the car after going down the roller coaster. She is even learning how to navigate the steps with very little help! It was a big hit at family Christmas as well with an 18 m old and 2 year old. Sharing is hard at those ages though so we had to let the car take a "nap" for awhile once taking turns went south! We have a nice rolling hill in the back yard that will be fun to use this with in the spring!
Date published: 2018-01-03
Rated 5 out of 5
by
Anonymous
from
Hours of Play!
I received this product for free in exchange for my honest opinion. This is one of the best toddler toys to date! I've always been a little weary about having my 3 year old play on a coaster toy, but the anniversary coaster is constructed so well and is very safe! Hours of entertainment for my child, while also developing gross motor skills, balance, coordination, promoting sharing, taking turns and more. Made with durable high quality Step2 plastic, I know this toy will get years of play time fun in our home! You should hear our daily giggles! Check out our video review to see this toy in action. Great toy for groups!
Date published: 2016-03-14
Rated 5 out of 5
by
Momma monkey
from
Excellent product!
It goes together and comes apart super easy with 5 pieces! This is the easiest get out/put away toy with a big bang for fun. It stacks neatly in a corner of a closet in my dinning area. I live in a small apartment so space is an issue but this product makes it easy to have, use, and store a toddler thrill ride at your fingertips. The sheer joy and hours of exhausting inside fun for tots is unbeatable! Sturdy design and construction if used properly. They play with the car without the track some and use the track for other toys with wheels race track so this is a multi play you too. We love it!
Date published: 2017-12-30
Rated 5 out of 5
by
Anonymous
from
This grandma highly recommends thIs coaster!!
Best gift ever for almost two year old!! I'd heard from someone else that this had been very popular with her niece who is a year older than my granddaughter. Thought we'd try it out!! A hit with ALL the grand kids. So much so, we purchased the Extreme Coaster, too, for the older grand kids. It's super easy to put together in a minute or two. It definitely takes up a good deal of space, so make sure you have an open enough area for it. But it will be worth it to see the fun on your little one's face!
Date published: 2017-01-04
Rated 5 out of 5
by
Jayme
from
I would buy the product again and again
I bought this for my son for christmas he is almost 2 and he absolutely loves it. My friend has one for her daughter the same age as my son and he fell i love with it when we went to visit. Santa set it up so it was all ready to go when my son woke up christmas day, I will never forget the look of excitement on his face when he came around the corner and saw that he had one of his own. Hands down would recommend this product to anyone and everyone who has a child.
Date published: 2017-01-03
Rated 5 out of 5
by
Anonymous
from
I WOULD BUY THIS 100x's OVER AGAIN!
"Santa Claus" brought our 15 month old son the Anniversary Edition Up & Down Roller Coaster and It has been the best! He has so much fun riding the cart down the coaster and even just running up the coaster without the cart! His 9 & 7 year old sisters (they are small in size) even ride it! Its all smiles and laughs with this toy! The ordering process was seamless and shipping was super fast, it actually arrived a day before it was scheduled to! Don't hesitate to buy its a great investment! Thank you Step2 for a great experience!
Date published: 2017-01-05
We purchased a unicorn up-and-down roller coaster, Model 493700. How do you activate the unicorn horn to light up and make sounds?
Once the batteries are installed motion should activate it. Please note that there is a 30 second delay between each activiation.
Date published: 2021-01-19
Is the Anniversary Edition's track longer & taller than the original Up&Down's track? Pictures of the anniversary show a 123" length & 14.5" height, while the Up&Down's 121" L X 11" H. However, under the details the dimensions are the same for both. 
No I think it is the same, the colors are just different. However the carts are built different. They both are great, I built my niece the original one and my nephew got the anniversary one when it came out. 
Date published: 2020-12-31
Can you add the extension to this?
I'm not sure. I purchased it for my grandson to have at our house and he was two years old at the time. He's very tall for his age and outgrew it by time he was 3 1/2.
Date published: 2020-11-29
Can the track be expanded?
Yes there is an extension you can buy
Date published: 2020-09-04
How do the 3 options compare anniversary vs Thomas vs original? Each as fast? Comfortable? Stable?
I head the orgional is the most stable its not as long and tall as the avaersy one. Also the unicorn is the same length and height as the an. One It lights up but isn't as stable and no expansion for it. The anv one is taller and longer and you can get an extension for to make it about 5 inches taller. The cart is smaller So if your an adult and want to play with your kids get the orgional and the expansion
Date published: 2020-09-03
What's the difference between this one and the yellow truck/car one? 
The red is the newer version and has a place for feet to rest
Date published: 2020-07-14
Is this product suitable for a public park as a play fixture?
It's best fit for home use. I wouldn't recommend using at a park. 
Date published: 2020-07-03
Can I get a replacement car for this?
Regretfully,we are unable to offer the coaster car of the Anniversary Edition Up & Down Roller Coaster™ separately.
Date published: 2020-07-30