Archway Falls Water Table™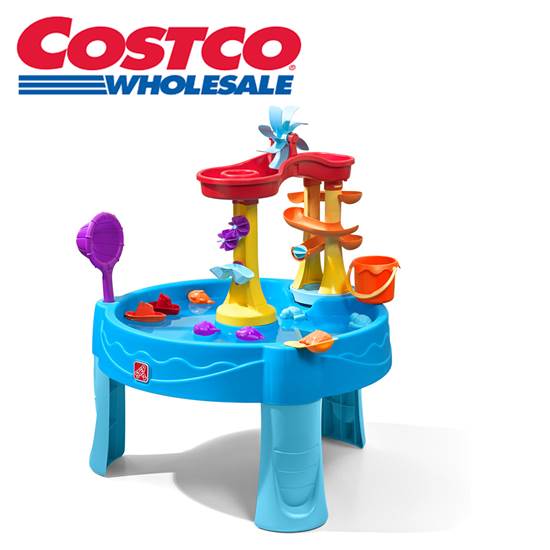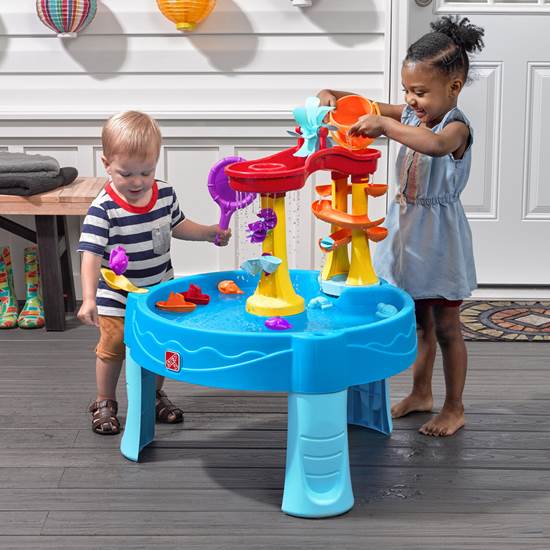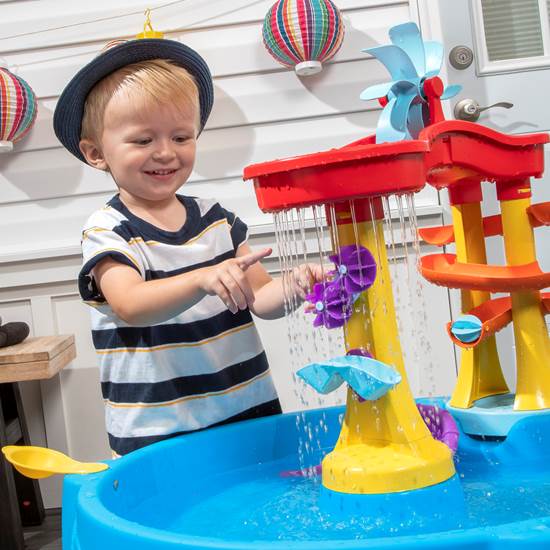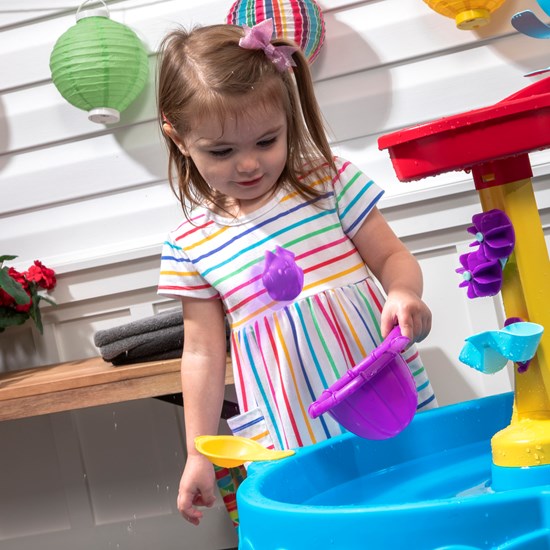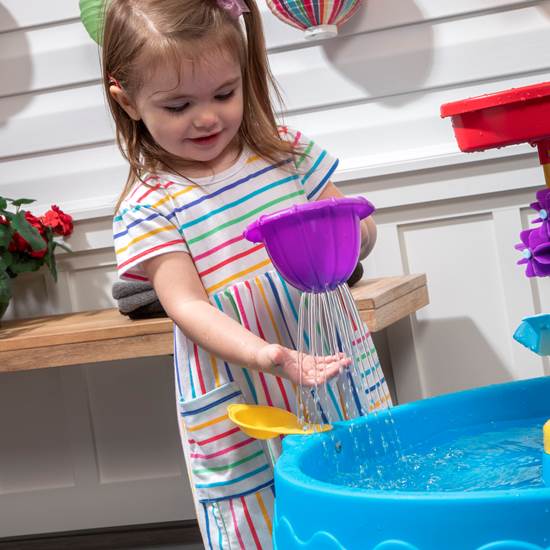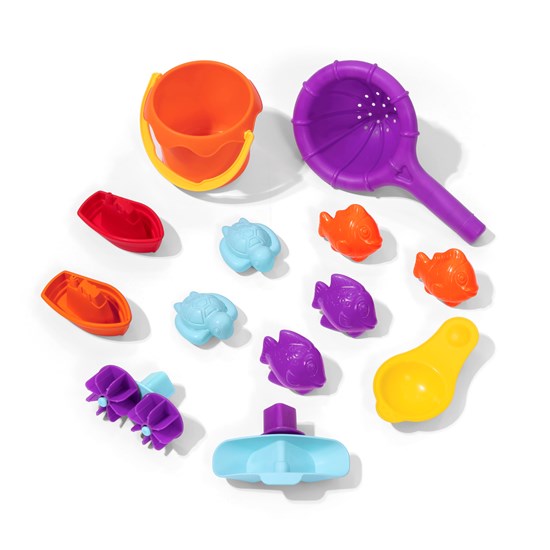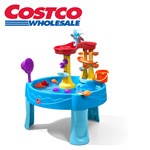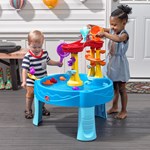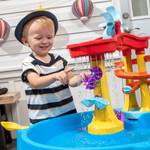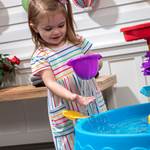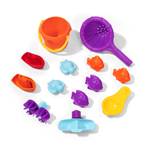 Archway Falls Water Table™
IS THIS A GIFT? DON'T SPOIL THE SURPRISE!
This item ships with an image of the product on its outer packaging.
Rated 3 out of 5
by
Kimberly
from
Love the table, HATE the plug
This table is great. The kids (1&4) love all the pieces, it holds a lot of water, and we love "making it rain". The only downside to this is unfortunately huge. There is a giant drain and plug in the bottom (unlike our old one with no plug). They pull the plug constantly-the water rushes out, and we have to fill it again. It is incredibly abnoxious and wasteful. I would give this five stars if not for the stupid plug. Step 2, in future models, please either have no plug (it's super easy to just tip it over to drain) or have a plug that doesn't look like a toy to pull on.
Date published: 2020-07-15
Rated 5 out of 5
by
Momof2Boys
from
My Son Approves!
This water table exceeded my expectations and was exactly what I was looking for. I wanted a water table for my four year old to have to play with on nice warm days before summer came. He loves playing in water! The water table was super easy to assemble. Took just a few minutes and it was done and ready for my son to start playing. This is a fun water table that gives my son over an hour of play time. It comes with extra pieces like a bucket, a scoop, two boat figures and six cute little sea critter squishy toys. My nine year old even loves playing with it. It brings my boys together, laughing, playing and enjoying being able to enjoy the same thing. I'm so happy that my boys love this and I definitely recommend to all other families out there looking for a wonderful water table with endless amount of fun!!!
Date published: 2020-03-04
Rated 5 out of 5
by
Mpearson1572
from
Loads of Water Fun!
I received the Step 2 Archway Falls Water Table free to review. Upon arrival, I opened it and couldnt believe how cute & colorful it was! Bright blues, yellows, red, and purple. Came with water toys that I didnt have to purchase separately. Comes with bucket, turtles, boats, and fish for hours of play. It took about 15 minutes to get it put together, which couldnt come quick enough for a 3 year old, she was even trying to help put it together. Everything snapped together, no screws or hand tools needed which is a big plus in my book! It took about a couple minutes to get water in it. Watching her now play in the water ( thank goodness its 60 degrees today) with all the toys is so enjoying and shes having a ball! You pour water into the top and the water streams down the waterslidesor out the sprinklers. She has been out on porch for over an hour, will definitely be a hit this spring and summer. Has an easy to drain plug that easily accessible from the top to drain water and replace...photo upload was messing up. Wouldnt let me add but 3 pictures
Date published: 2020-02-26
Rated 5 out of 5
by
Lena
from
Such Interactive Water Table
I wanted a water table for my granddaughter to play with on the weekends with me. And let me just say that this table was a hit the moment she saw the photo on the box. It came with instructions, but I just went by the photo on the box without issue. The parts all fit securely in their places and seem to be made of quality materials. The different interaction areas on this one table are wonderful, but my girls favorite is the small piece that sits on the railing that you can pull back and it will flick water at someone walking by. My favorite is the water wheel on top, I love to just flick it round and round. Yep, I am easily amused! The boats and fish were a welcome surprise, I did not notice it was coming with those pieces and my girl likes to bring them into the bathtub to continue the fun. Overall, easy to put together, great colors, lots of pieces to play with and made with good qualitymaterial=win win win for us.
Date published: 2020-03-02
Rated 5 out of 5
by
Mandi8199
from
Great for toddlers and big kids
I put this together so quickly and it was an instant hit with not only my two year old but my 6 and 9 year old. It was big enough for all three to stand around but small enough to keep on my small screened in porch. Living in Florida we will be using this year round.
Date published: 2020-03-04
Rated 5 out of 5
by
Derosa684
from
It's so fun and colorful! :)
My children absolutely love this water table! Assembling the table was super easy and no tools were required. It's bright, colorful, and is very sturdy. It's an overall great quality table that you would expect from Step2. It's also perfect for multiple kids as one can play with the waterfall while the other scoops water and catapults fishes across the table! It's definitely a favorite in our house :) . Thank you Step2 for letting me test this item as part of the Step2 Toy Tester Program! We love it!
Date published: 2020-04-25
Rated 5 out of 5
by
Mari94
from
Fun toy
My son loved this! It was easy to set up and my son and the kids loved playing with this. I love that it also comes with some fishes, turtles, a pail, and other things so the kids can play with. My son is 5 and it was still a great height for him
Date published: 2020-03-04
Rated 5 out of 5
by
Kparker624
from
So much fun
This water table has been great. We have played with it inside since it came while it was still cold. We also played with it outside with water. She had so much fun. She loved how the water came out of the top. She has also really enjoyed the toys that came with it. It was easy to put together and very sturdy. I was sent this product to give my honest review.
Date published: 2020-03-02
Rated 5 out of 5
by
Miawia
from
Great Product
My 2 1/2 year-old daughter loved the Step2 water table! Her favorite activity was pouring water through the funnel at the top of the table and playing with the water that splashed down into the buckets and paddles. She spent the afternoon playing with the included toy turtles and fish. Another great step2 addition to our family's backyard.
Date published: 2020-05-14
Rated 5 out of 5
by
SueAnne
from
Water fun
This product exceeded my expectations, it was so easy to put together, no tools were needed all the pieces just snapped together. And it is very sturdy very high quality!! And the kids absolutely love it they have played with it everyday. I have told my family and friends about this water table and how wonderful it is.
Date published: 2020-03-14
Rated 1 out of 5
by
Nonono
from
Does basically nothing
The boats float around at the bottom and do NOT slide down. The slide pieces are useless. Water must be poured into the top, and it comes out from a top piece. Nothing slides down the useless slides, boats can not move through it... it was a huge waste of money!
Date published: 2020-05-30
Rated 3 out of 5
by
txmomof3
from
We were so excited... missing important piece
We received this as a gift and were very exited! Unfortunately, our box was missing part G. I couldn't find a replacement part online or get in touch with anyone over the phone. :(
Date published: 2020-05-22
I need to disassemble the water table for winter, do the legs come off? 
The table legs of the Archway Falls Water Table™ are not removable. Attempting to remove the legs may cause damage to product.
Date published: 2020-09-01
Where can I buy replacement parts for this table?
Please contact our Consumer Service Specialists at step2-company@step2.net or 1-800-347-8372 Monday through Friday, 8AM -5PM Eastern Standard Time and we will be happy to help you.
Date published: 2020-08-07
I checked Costco and this isn't something they carry, is this something from a time ago? 
We got ours in May so they may not have it anymore 
Date published: 2020-07-18
Need replacement plug was missing when I bought it
Hi! Our Customer Service Department would love to chat with you further about your question. Please call us at 1-800-347-8372 Monday - Friday, from 9-3 ET and we will be happy to assist you further with this request.
Date published: 2020-06-24
How can I order this online? I cannot find it on the menu. 
This product is only available at Costco. Please contact Costco to inquire about specific availability.
Date published: 2020-06-16
Is there a spot to add the step 2 umbrella if you want?
What are the "fully assembled" dimensions? 
Is this product available?