Backyard Basics Combo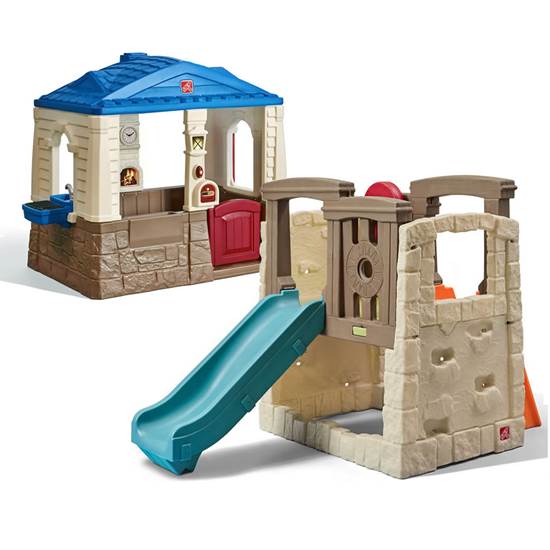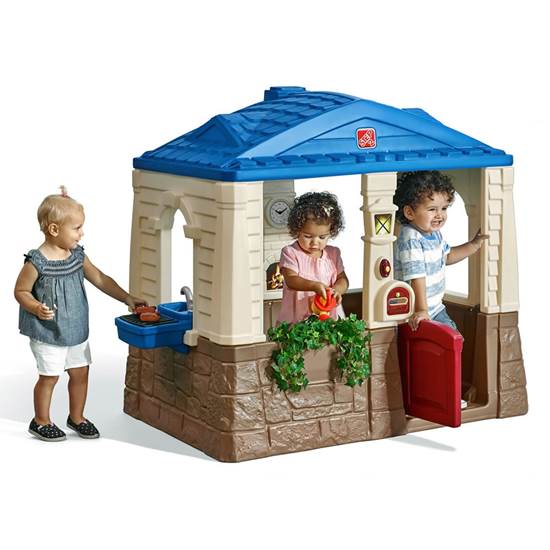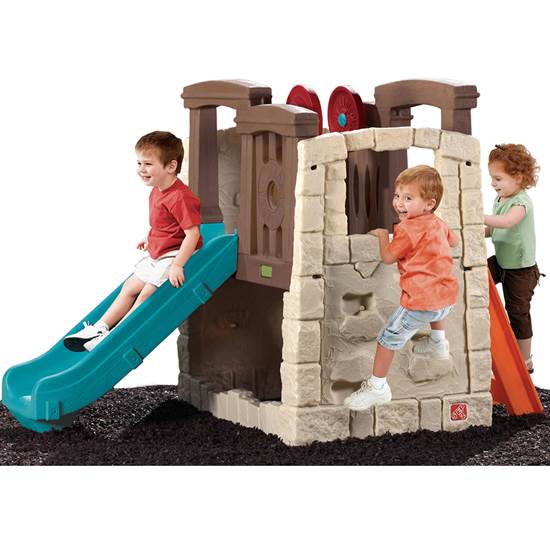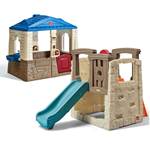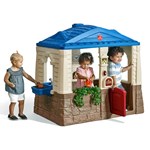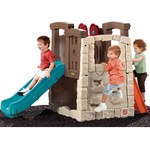 Backyard Basics Combo
In stock
$594.96 $499.45
+ FREE Shipping! (via Truck)
The Backyard Basics Combo by Step2 will keep your little adventures active for hours!
IS THIS A GIFT? DON'T SPOIL THE SURPRISE!
This item ships with an image of the product on its outer packaging.
Rated 5 out of 5
by
DOLPHIN147
from
15 MONTH OLD LOVE LOVE LOVES THESE ITEMS
WE GOT THIS AT A GREAT PRICE DELIVERED TO MY DOOR DIRECT. I DID MY HOMEWORK WITH THE OTHER RETAILERS WHO SELL STEP 2. MY YOUNGEST GIRL IS LUCKY ENOUGH TO STAY HOME WITH THE HER AWESOME DAD SO NO DAYCARE. WHEN SHE STARTED CLIMBING UP THE FURNITURE IT WAS TIME TO GET HER SOMETHING TO CLIMB. THE COTTAGE/SLIDE COMBO WAS PERFECT AND SITS IN MY LIVING ROOM. YES THE HOUSE SEATS ARE SMALL. TABLE DOESN'T HOLD MUCH WEIGHT WHICH MY DAUGHTER HAS TESTED. THE ITEMS ARE FOR SMALL CHILDREN SO AND MAYBE COULD USE A LITTLE REDESIGN FOR GROWTH. BOTH WERE UP IN LESS THAN 30 MIN. SUGGEST AN IMPACT OR SOMETHING TO HELP WITH THE ASSEMBLY, FOR SURE. SHE LOVES BOTH ITEMS AND THEY ARE VERY PRACTICAL FOR US.
Date published: 2012-11-09
Rated 5 out of 5
by
Gus the grandmother
from
Everything I Was Looking for...
Purchased combo set for my two granddaugters (1 & 2) as birthday gifts. They love the woodland climber...great excercise.They enjoy all the features of the play house...the working shutters and door & door bell, and having snacks at the table. I especially like the built in floor which keeps their little feet and dolls etc clean. My oldest granddaughter cried,when she discovered the phone didn't work. I must say I was also disappointed since the door bell does!! I can see the girls enjoying both products all their pre-school ages.Also older children can sit on the floor or play with them through the shutters. I also like that you can see the children at all times. Great Products!
Date published: 2013-04-30
Rated 4 out of 5
by
Anonymous
from
They love it
Kids love it. So we are happy with it too. Cellphone is the most attractive part of it. Not even the real phone could compete with it.I gave 4 stars just because of the door-bell. It does not work at all. Some others wrote that it is too low, it does not squeek at all even though we put in brand new batteries.Kids are almost 3 and soon 2 years old. They both use it and it seems pretty safe and stable.Putting together was absolutely simple, quick and easy. Those who made it have done a Good job!
Date published: 2012-05-29
Rated 5 out of 5
by
AG Mom
from
Great and durable products!!!
My 2 year uses both products and he enjoys playing with both. He likes ringing the doorbell, opening the door and windows and playing like he is washing his hands under the sink. The table inside the house seems a little flimsy and should have more support but it is still hanging on even after a recent birthday party with toddlers and older kids. Both products stay outside and have held up pretty good. I do like the holes in the bottom of the house to help drain water that gets in the house. The climber seems sturdy and I can see my 2 year old enjoying it for awhile.
Date published: 2013-03-04
Rated 4 out of 5
by
Anonymous
from
Quite the hit with my 2 year olds
We got these for my triplets' second birthday and they absolutely love them. The details of the door bell and cordless phone on the cottage and the "steering wheels" on the climber really attracted my children instantly. We put these in the backyard and they are in constant use. It took less than an hour and a half for one person to install both pieces (and probably would have been less if I used my cordless drill on the screws). I can see the cottage's sink getting broken quickly since my kids wanted to stand on it initially. (This phase seems to have passed.) I do wish the climber had more screws holding it together. I am gong to install several more to make it seem sturdier. This is the reason I am giving four stars instead of five. Otherwise, I love them!
Date published: 2013-09-11
Rated 2 out of 5
by
Jax r
from
Pink! Uh oh!
Was really excited to get these for my sons first birthday. Love step 2 products. Was disappointed when it arrived because the house in the picture was blue and red and the one we received is alllllll pink. The climber and slide were perfect
Date published: 2018-06-19
Rated 5 out of 5
by
Anonymous
from
Very sturdy pieces!
We bought these for our daughter's first birthday because she loved climbing and also hiding in places. She absolutely loved it and so did her 3 year old brother. I love the light colors and durability. These are really sturdy pieces. Right now we have both pieces set up in her bedroom until our house is finished being built. I'm excited to put both pieces on our new deck in the Spring. I also love that the house has a floor in it so it won't be sitting directly on the deck or the grass.
Date published: 2016-02-14
Rated 5 out of 5
by
Murphy29
from
We love it!
This playground set was an instant hit at our home! My son's absolutely loved it! It was easy for me to assemble without my husbands help,the kids helped too. My boys did not want to come inside after we got it set up. The backyard basics combo is a must have for any backyard. It's easy enough for toddlers to safely play on but the older kids love it as well! I would definitely face this set to anyone looking for a backyard playset. It's sturdy and easy to clean as well!
Date published: 2019-07-01
What are the dimensions of the box when shipped?
It was rather large, not sure exact measurements but it arrived in a freight truck on a pallet. Both pieces were in individual boxes stacked when separated they were manageable. 
Date published: 2020-03-01
Are these indoor and outdoor?
Can this combo be used indoors too? For example, placed indoors in a business for play during bad weather? If so, are there any safety precautions to take to place indoors?
Date published: 2020-04-15
Is the color of the playhouse the same as pictured?
The color depicted in the picture is correct and this would be the color received.
Date published: 2019-12-09
Are they durable in the rain and snow? Middle America country!
Good night I can not tell you if they are durable to the snow, the truth if you have them in the garden the sun discolors them, I use them in a nursery and the truth if they are of rough use do not break, and the truth twengo some that I bought a year ago and you're the same. Thank you...
Date published: 2019-10-24
Do you offer replacement parts?  I am in need of a new doorbell for my daughters playhouse as well as new stickers.  I know little tikes does but wasn't sure about step 2 and don't see anything on your website.
We do offer replacement parts on our website please view the following link : https://www.step2.com/parts/ or you may also contact our Consumer Service Specialists at 1-800-347-8372 Monday through Friday, 8AM -5PM Eastern Standard Time and we will be happy to help you.
Date published: 2018-05-23
Do you sell replacement slides? We broke ours when it slide off the back of our trailer when we were moving to the new house.
Do you offer replacement steps?
Date published: 2018-03-27
Does the play house come apart?
Yes. It's put together with screws that can be removed to take the play house apart.
Date published: 2018-03-27
My granddaughters already have a similar playhouse but I would be interested in purchasing the Woodland Climber only. Do you sell these two items separately and, if so, can you give me the price for the climber? Of all your climbers, this one, I thought, was the best fit for them. Thanks Joyce
We do offer these items separately. Please view the following link to view the Naturally Playful® Woodland Climber™ on our website :<a href="http://www.step2.com/p/naturally-playful-woodland-climber" target="_blank">http://www.step2.com/p/naturally-playful-woodland-climber</a>
Date published: 2018-03-27