Ball Buddies Double Drop HQ™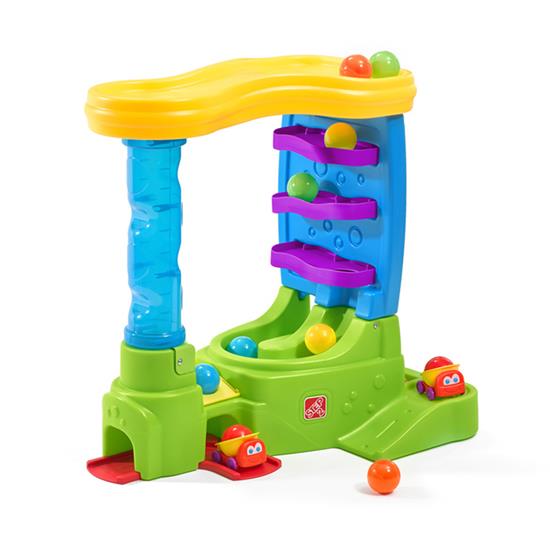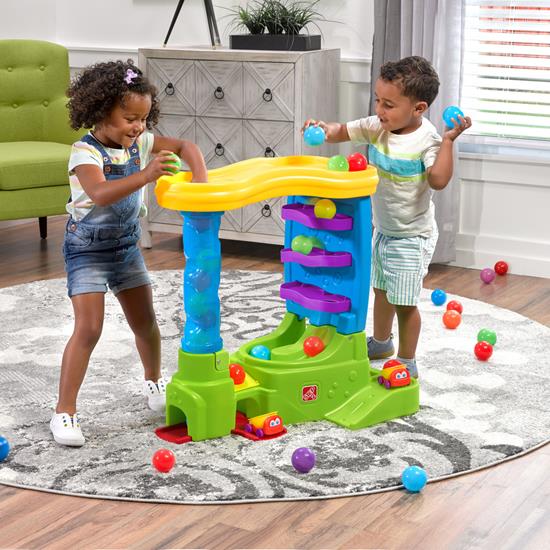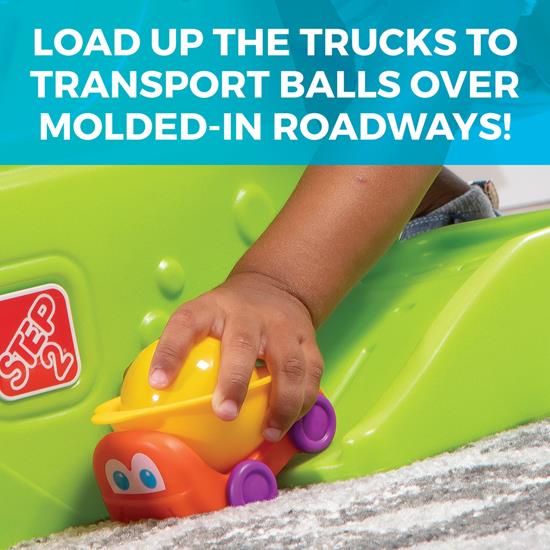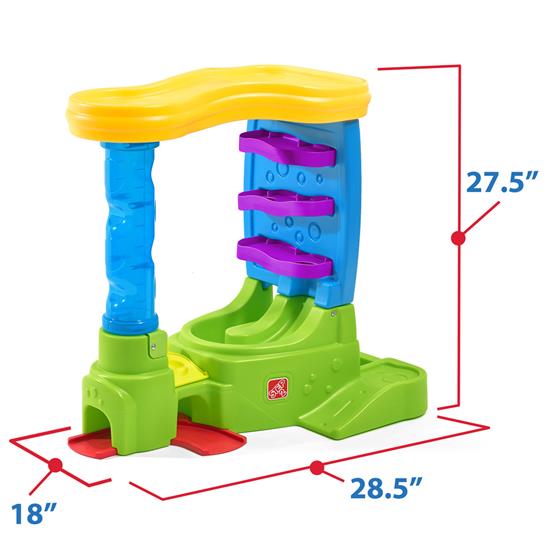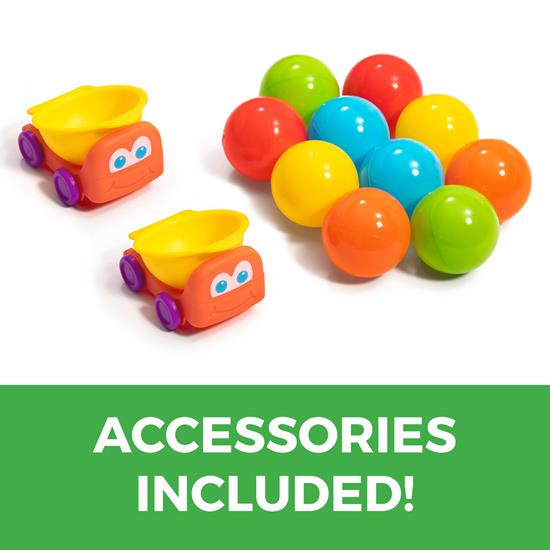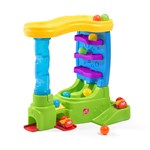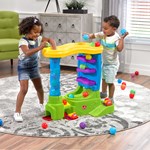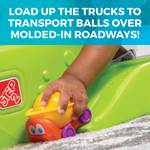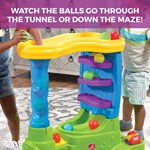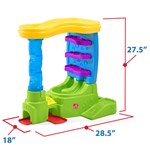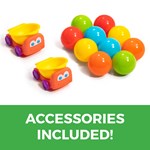 Ball Buddies Double Drop HQ™
In stock
$49.99
+4.99 shipping (via FedEx) When will my item arrive?
Drop in on the fun with the Ball Buddies Double Drop HQ™!
IS THIS A GIFT? DON'T SPOIL THE SURPRISE!
This item ships with an image of the product on its outer packaging.
Rated 5 out of 5
by
jackieO
from
Kids Love It!
My little ones and BIG ones love this toy! The size is perfect for the littlest hands and encourages them to stand up to put the ball in. My little ones are mesmerized by the zigzag pattern the ball makes as it goes down. The carts are a fun addition to this toy allowing the balls to be transported and to build on imaginative play.
Date published: 2019-10-16
Rated 5 out of 5
by
Anonymous
from
So Much Fun!
We have had lots of fun playing with Ball Buddies Double Drop HQ! From the picture posted online, it looks like a lot of fun and can bring minutes-hours of play. And, it does not disappoint! I decided to start off building the to by myself for my child. There were no holes on the spot you're supposed to screw in the hole, so you'd have to drill in the hole yourself, which was interesting. I did get stuck at one of the instructions for the blue tube because I didn't have the correct screw driver to nail in the small holes. (Note: need a longer thinner screw driver for some part of building!) But, my husband came to the rescue with his tools that I didn't know even existed?! All in all, everything was built and it turned out real sturdy and standing tall! My child was so excited to play and it kept her busy for awhile playing by herself! The trucks transporting the balls from one end to another is especially fun for her. In conclusion, the product is mostly easy to build, the toy is sturdy, provides hours of fun play, and it looks good (won't make the house look ugly haha). Thank you Step2!
Date published: 2019-10-16
Rated 5 out of 5
by
Mary
from
Easy set up, hours of fun!
My husband and I were looking for a ball drop style toy and I was so excited to find this one. It comes in mostly large parts that are easy to assemble. With my toddler running around I was able to assemble it on my own in under 30 minutes (and that's after accidentally putting a part on upside down! Which I was able to fix without damaging the toy.) It is larger than I thought which makes it good for multiple children to play with. My daughter was so thrilled with it and played with it for 25 uninterrupted minutes. Since then she plays with it daily for anywhere from 5 to 20 minutes. She's learning cause and effect and developing her motor skills from grabbing the balls and processing how the different drops work as well as the little cars that come with it. Overall it is a fantastic toy if you've got the space for it-it takes up roughly the same space as her play shopping cart. It's light but sturdy (my two year old uses it as a chair sometimes). Older children may not be as engaged for long in solo play but this would be great for siblings and toddlers.
Date published: 2019-10-15
Rated 5 out of 5
by
Turbotea
from
Kids haven't stopped playing since this arrived
My grand children have not stopped playing with this STEP 2 ball buddies, my 3 year old keeps saying thank you papa I love my present.. It's bright colorful, and brings out their imagination, was easy to put together with just a screwdriver, I used a drill wit a bit as no predrilled holes, it's lightweight but also sturdy. Kids new favorite toy. Thanks STEP 2
Date published: 2019-10-12
Rated 5 out of 5
by
Yasmeeni
from
Amazing toy
My daughter absolutely loves this toy. She's obsessed with ball toys and this is just the perfect size for her. She helped me put it together and it was a fun experience for the both of us! Overall and incredible toy
Date published: 2019-10-13