Ball Buddies Tunnel Tower™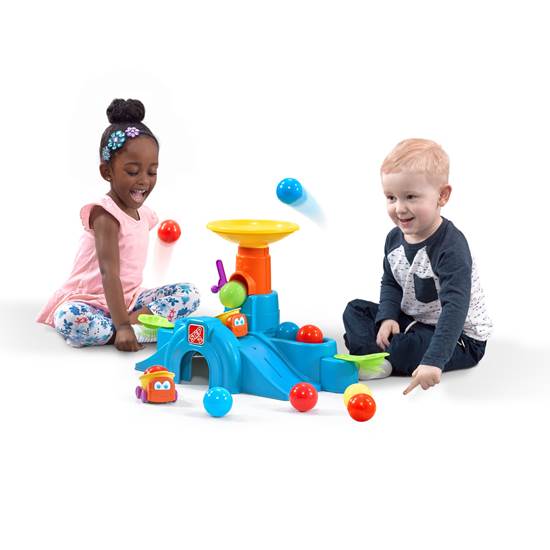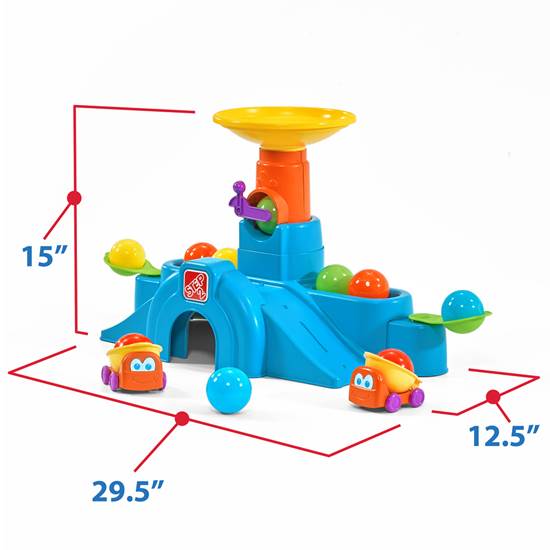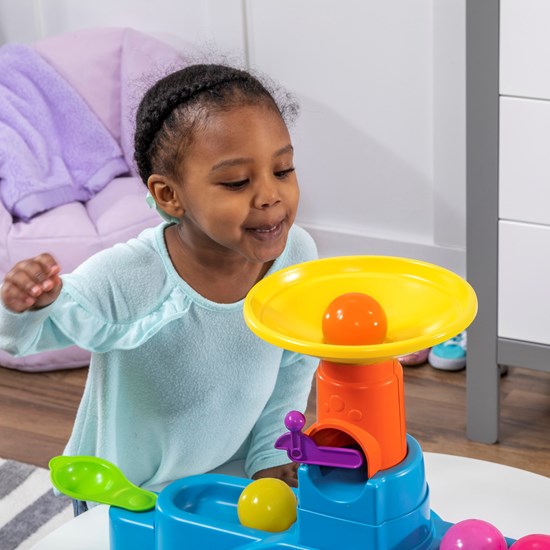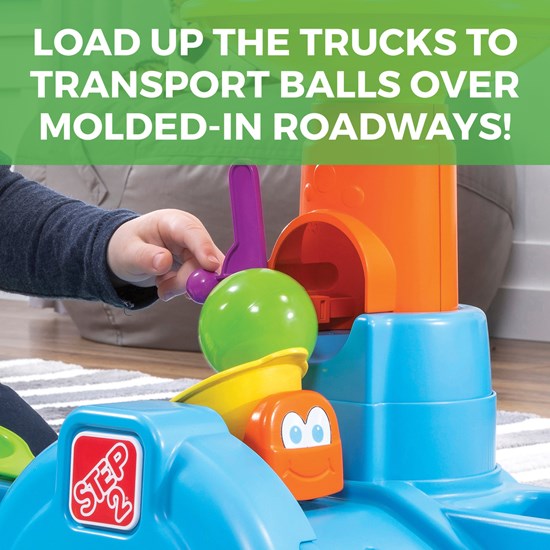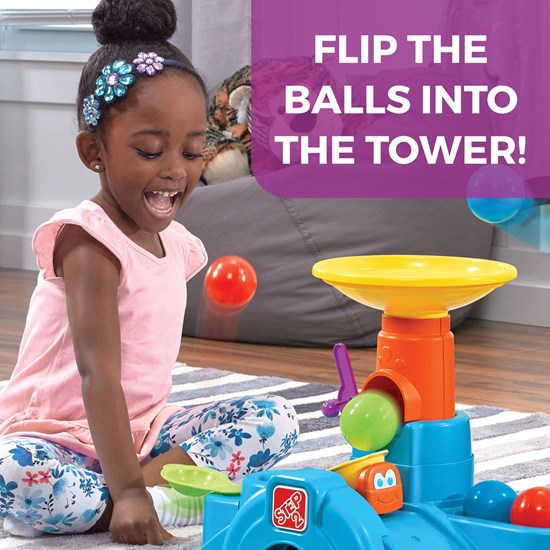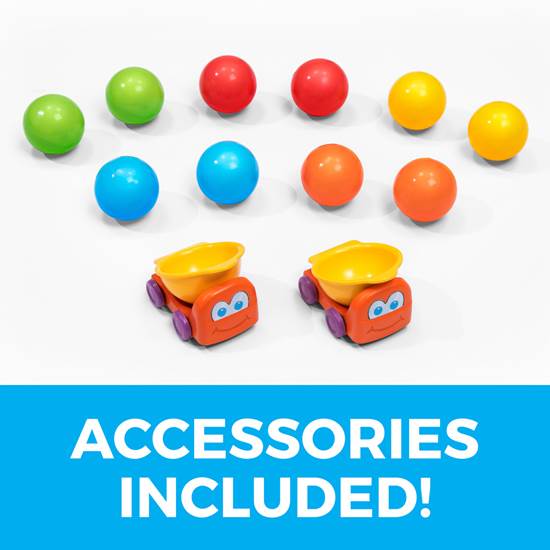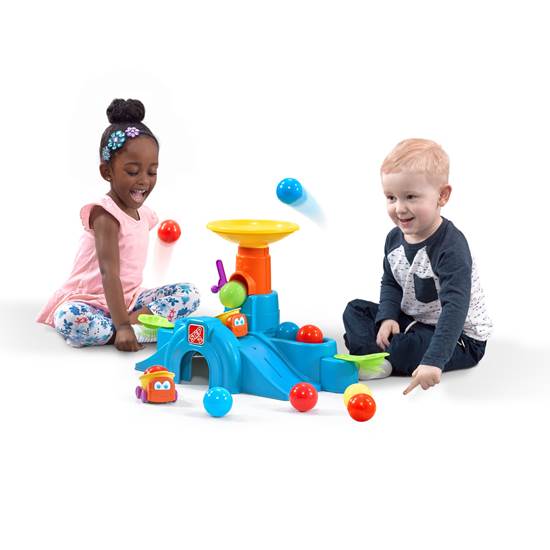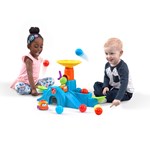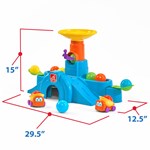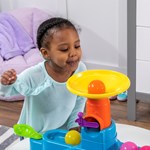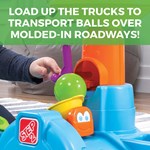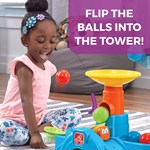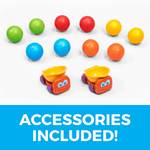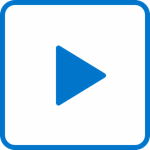 Ball Buddies Tunnel Tower™
In stock
$29.99
+4.99 shipping (via FedEx) When will my item arrive?
Load and launch play balls for endless fun with the Ball Buddies Tunnel Tower™.
IS THIS A GIFT? DON'T SPOIL THE SURPRISE!
This item ships with an image of the product on its outer packaging.
Rated 5 out of 5
by
Ava2021
from
She loves this product!
This is my daughter Ava enjoying this wonderful toy from Step2. This toy was easy to put together and took no time at all. This toy is great and has helped her with her color recognition and keeps her engaged. She really likes putting the balls in the side pocket and launching them across the room lol. I don't think there has been a day she hasn't played with the Ball Buddies Tunnel Tower since receiving it. Overall I believe the Ball Buddies Tunnel Tower is a great product. Its something fun for kids to play with while also helping them learn their colors. Thank you Step2 for letting me test this item as part of the Step2 Toy Tester Program!
Date published: 2019-09-15
Rated 5 out of 5
by
Dana36
from
Love this toy!
The tunnel tower is such a great toy! My 18 month old twin girls love it! Overall, the quality is great, it was easy to assemble, and it has lots of different ways to play! I love that my girls can work on their motor skills while playing with this toy whether they are dropping the balls in the tunnel, launching the balls from the side launch pads, or loading and unloading the balls into the two included trucks. I can tell this will be a toy that grows with them as well. As they get older, I can see the toy easily evolving to their new interests and abilities, from simple movements to pretend play. Thank you Step2 for letting me test this item as part of the Step2 Toy Tester Program!
Date published: 2019-09-11
Rated 1 out of 5
by
NJMama
from
Hard to play with
I am beyond disappointed in this toy and can't understand how it made it through product testing. My children's favorite thing to do with it is to pick up the balls and place them down the chute, which holds their attention for a minute or so. It's impossible to land the balls accurately in the tray using the catapult because the tray isn't shaped well for little users. This is a large-sized toy for how little stimulation it gives back. Not worth it.
Date published: 2019-09-28
Rated 5 out of 5
by
Innate Motherhood
from
A lot of fun and great quality!
I am really pleased with the overall quality of this product. I can't tell that is is very sturdy and will last years for us. Even the balls that were included are nice. I like the concept of the toy and that there are multiple ways to play. There are plenty of balls so that more than one child can enjoy it together. It helps with fine motor, gross motor skills as well as problem solving and color recognition. We will be using this toy for a very long time. Thank you Step2 for letting me test this item as part of the Step2 Toy Tester Program!
Date published: 2019-09-06
Rated 1 out of 5
by
Lauren79
from
It's a dud
My 18 month old son has zero interest in this toy. I would return it if I could. I might put it away until he gets older, or give it to my babysitter.
Date published: 2019-09-24
Rated 2 out of 5
by
Alisha585
from
It's ok
Got this toy for my son that loves anything with balls. Putting it together was some what easy except for the main piece didn't want to stay on. It comes with 4 balls and 1 car. The side pieces let's you put a ball on it to try to fling it in the top hole where it will roll down on the car. My son wasn't very interested in it
Date published: 2019-11-16
Rated 5 out of 5
by
Ashley
from
Good wholesome fun product with minor flaws
We recieved this product through step 2s product testing and we loved it! I will admit, when we first received it i was underwhelmed by their choice. My daughter is 3 and my son is 7 but the product states it's a 12-36 months. I thought no way my 7 year old will get in on this action. To my surprise he LOVES it just as much as his sister. They toy is easily played with one, two and possibly more children. Even with me being an adult I enjoyed helping them and watching them play. The only negatives I can think of is, I wish the tunnel at the bottom was a little bigger for their cars, also to put their hands/arms through with more ease. We also had a problem with the little purple arm that holds the ball in before it drops into the car kept popping off. But my kids are a little rough, once they got the hang of it, it was fine. I do wish it was a little more sturdy though, but that was the only part that I feel was a let down. Other than we absolutely loved this toy. I highly recommend.
Date published: 2019-09-18
Rated 2 out of 5
by
Allyn
from
Difficult assembly
The directions were vague, the pictures were totally useless, and the physical strength required to complete the assembly, once you figure out what to do, was ridiculous. I imagine the grand kids will enjoy playing with it, however; it does look like fun.
Date published: 2019-10-23
Does this require batteries?
No, it doesn't. I will add that the balls are very thin plastic. If they get squeezed and mouthed by a toddler they are junk. :(
Date published: 2019-12-07
What size are the balls?
About 2.5" in diameter
Date published: 2019-11-10
What age is this for?
The Ball Buddies Tunnel Tower™ is recommended for ages 1 - 3.
Date published: 2019-09-06