Big Splash Waterpark™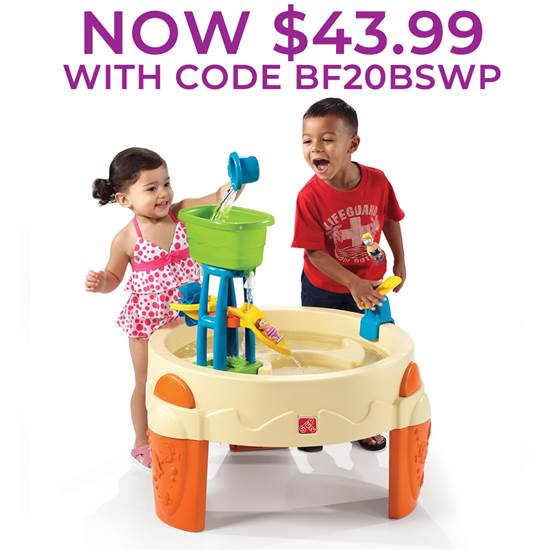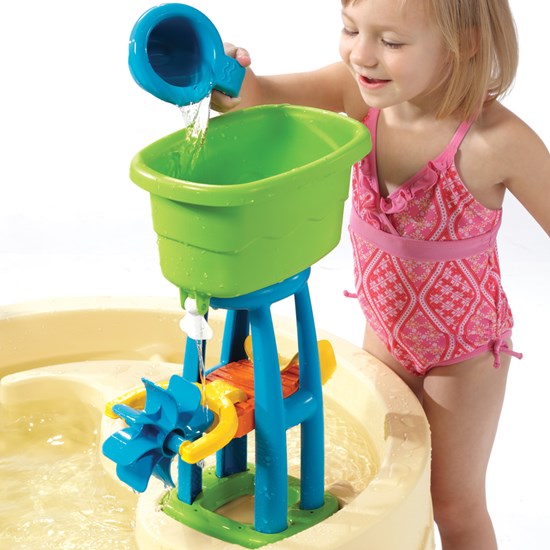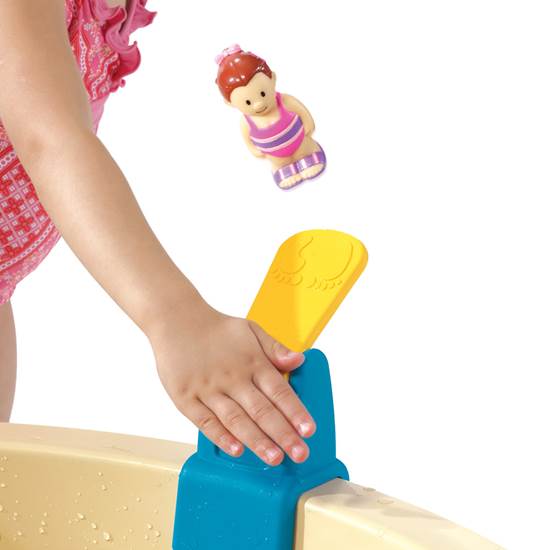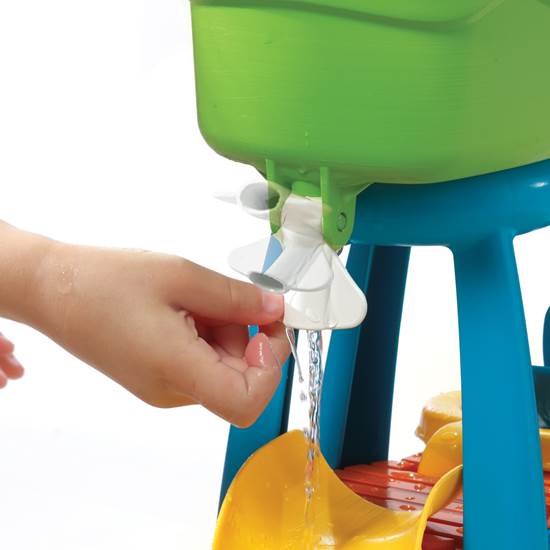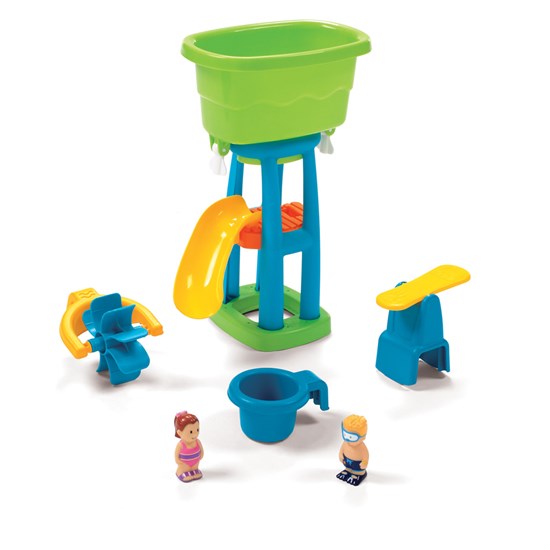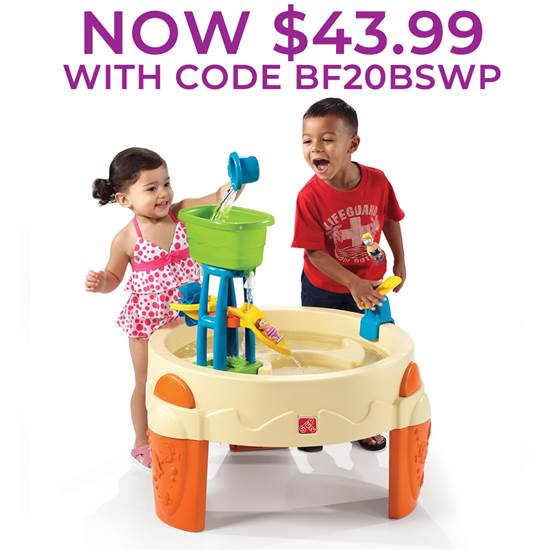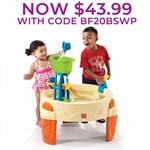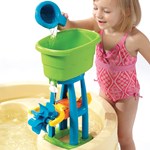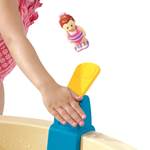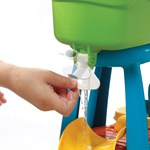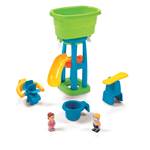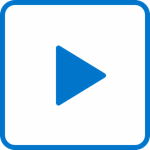 Big Splash Waterpark™
Out of stock
$49.99
+4.99 shipping (via FedEx)
The Big Splash Waterpark by Step2 provides hours of splashing fun for your little ones!
IS THIS A GIFT? DON'T SPOIL THE SURPRISE!
This item ships with an image of the product on its outer packaging.
Rated 4 out of 5
by
mnmamamusthave
from
Lots of Water Play Fun!
This water table was easy to put together and set up. My kids loved the little boy and girl figures that it came with. It's easy and fun for them to refill the tank on the top and open up the water spouts to make the water wheel spin and water slide get wet. The diving board is a lot of fun too. I'd love if the toys somehow attached to the water table though as the wind will blow them off when the kids aren't playing with it. Overall this is a really great toy for the money!*I am a Step2 Test Drive Mom and received the product for review by Step2 however my opinions are my own.
Date published: 2012-03-25
Rated 5 out of 5
by
Anonymous
from
Great Water Table - Fun Features
We were excited to find this at a local big box store while shopping for a birthday present.We brought it over to a friend's house for a 2nd birthday party all set up as a gift that would give throughout the party and it did.It's the right height for 2-4 year olds to play comfortably but do not expect to get more than 2-3 of them around it at a time or it gets too crowded.The kids loved the waterslide and the little people launcher. The only thing to watch is how they are launching the people - an older child can send one flying into a younger child's face. We had one near miss but perhaps that was a fluke.The legs don't feel the sturdiest when you are assembling the table but they seemed to hold up to the test in the end.
Date published: 2012-03-21
Rated 5 out of 5
by
Momof2
from
Great Product!
We bought this table 4 years ago and it is still going strong! Very sturdy and easy to clean. The parts come off and we store them sepretaly inbetween uses. We leave the table it's self outside. My kids love this product and it has many more years of use left! My kids love the little people and enjoy the diving board and slide the most. I'm glad the cup has a handle and can attach to the sides.
Date published: 2018-06-17
Rated 3 out of 5
by
Thea
from
Great product but can't store it
Our grandchildren ( 1.5 and 3 yrs) loved playing/splashing but I am dismayed that it doesn't disassemble to store for the winter!! If I 'd known that I wouldn't have bought it. I have to buy some sort of fire pit or small grill cover and it will have to stay out all winter because we've downsized & I don't want to take up space in my shed. Step 2 should consider this in future iterations and I will double check any other product I but to make sure I can easily store it. Would be 5 if it disassembled.
Date published: 2017-10-07
Rated 5 out of 5
by
Grace
from
Hours of Fun
I have purchased this through Amazon.com. This is a great purchase. My kids, ages 2,6,8 had fun playing it at our backyard. They loved those little figures and the water slides. This toys with little figures increase their creativity to make up their stories when they play. They can play with it for couple hours and don't get bored. The side of the toy can let more kids to play at the same time. It is very easy to assemble and no problem taking down for storage.
Date published: 2017-09-05
Rated 1 out of 5
by
Upset Uncle
from
DO NOT BUY
I purchased this for my 2 year old niece. While putting it together with my sister, we found out that the "tower" does not attach to the table. It is easily knocked over. You would think that it would attach especially when it is recommended for 1.5 years and up. it is terribly designed. the "Little Tikes Endless Adventures Spiralin' Seas Waterpark" i purchased is sturdy and a good product. I would recommend that table not the Step 2 table.
Date published: 2012-07-09
Rated 5 out of 5
by
Mar at Obviously MARvelous
from
Obviously MARvelous loves our Waterpark!
I love that our Step2 Big Splash Waterpark was easy to assemble, lightweight and easy to move around, fun yet small enough for our petite backyard, and easy to fill/drain. I love being a Step2 Test Drive Mom!!
Date published: 2012-03-27
Rated 2 out of 5
by
Diving Board Missing
from
Missing Part
This was purchased new in 2018 and the diving board was missing from the box. As far as I can tell the missing part is no longer available. Very disappointing!!!
Date published: 2018-07-02
Where can I find replacement parts for this?
Please contact our Consumer Service Specialists at step2-company@step2.net or 1-800-347-8372 Monday through Friday, 8AM -5PM Eastern Standard Time and we will be happy to help you.
Date published: 2019-04-17
We've got this great toy as a gift. But there are only two legs instead of three.....tried to call you but there are 25 people in queue. Could you please contact me and send missing leg.
Please contact our Consumer Service Specialists at step2-company@step2.net or 1-800-347-8372 Monday through Friday, 8AM -5PM Eastern Standard Time and we will be happy to help you.
Date published: 2018-05-08
How do I disassemble the legs of the water park?
Unfortunately, once assembled the legs of the Big Splash Waterpark™ are not designed to be removed.
Date published: 2018-03-02
the toys (waterwheel) broke, can I buy just the replacement for that?
You can purchase these through our Customer Service Department. Please call toll free 1-800-347-8372 Monday - Friday, from 8-5 ET and we will be happy to assist you with this request.
Date published: 2018-03-27
How do I disassemble the legs of the water park? I am not able to pull it out and don't want to try pulling hard as it may break. Can you help my on this? Thanks, Senthil
Sorry for taking some time to get back with you. I was hopeful someone who owns the product would have a recommendation. Your best bet it to give our Customer Service Department a call. They can be reached at 1-800-347-8372 Monday - Friday, from 8-5 ET and we will be happy to assist you with this question
Date published: 2018-03-27