Bouncy Buggy Bumblebee™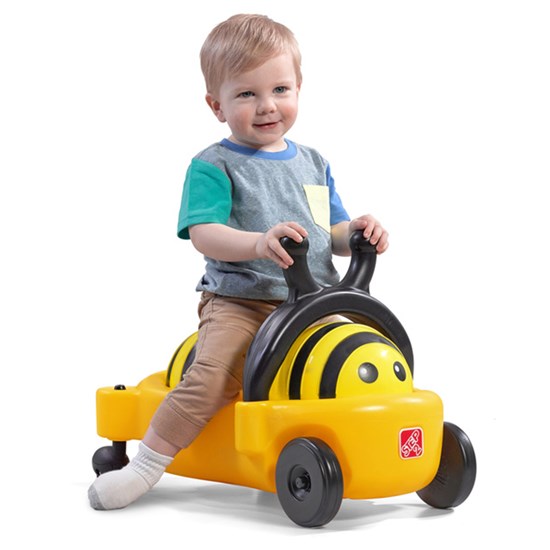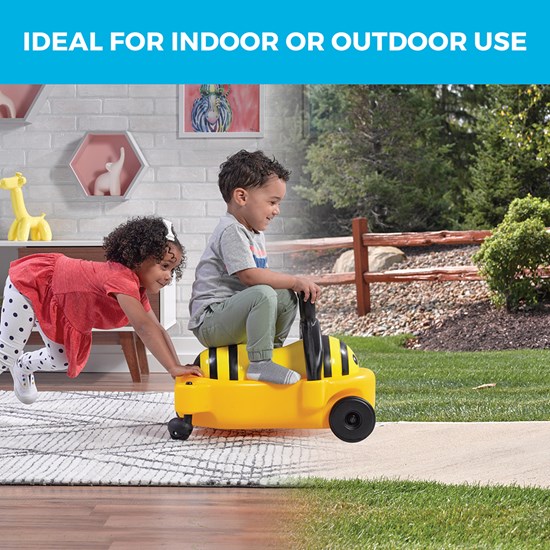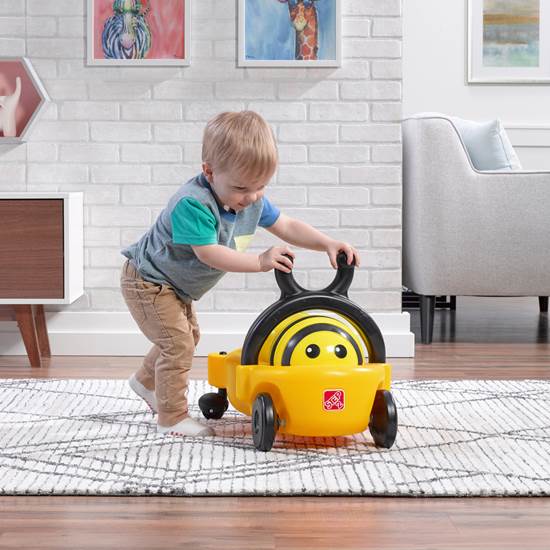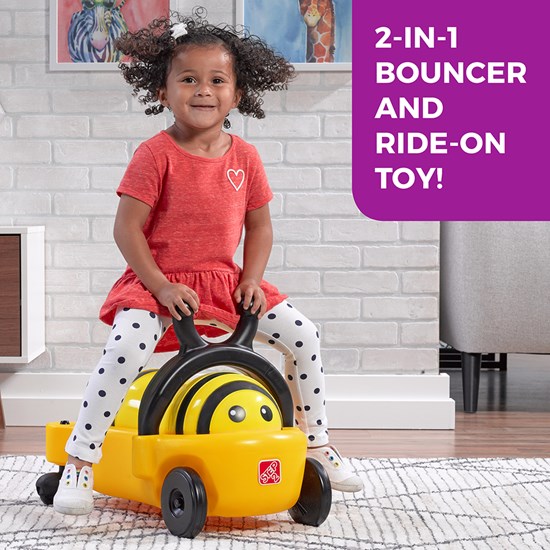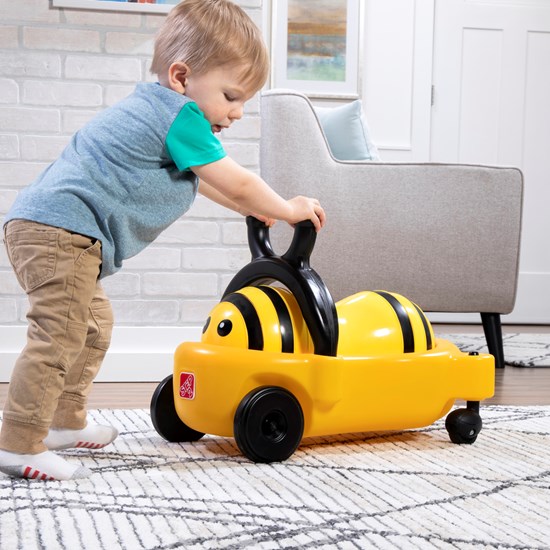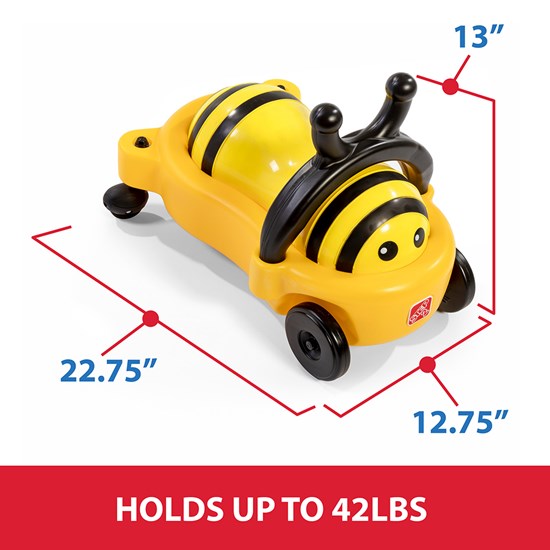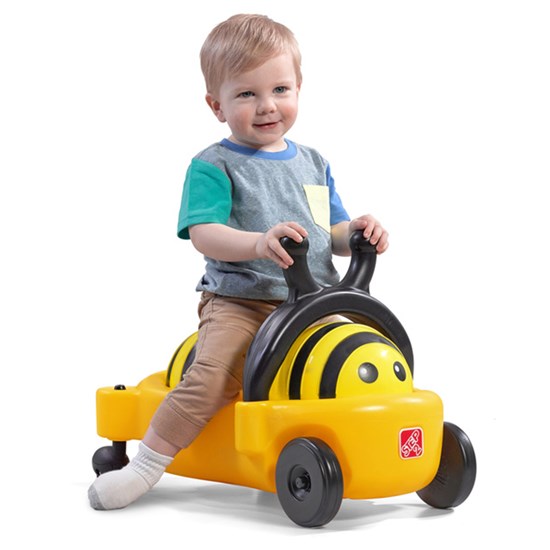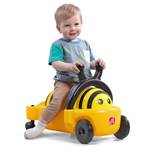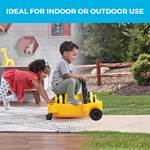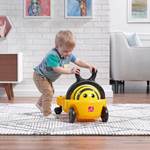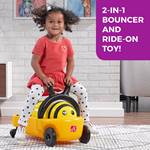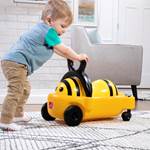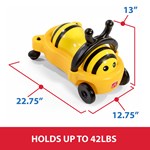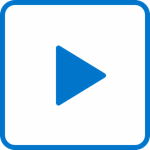 Bouncy Buggy Bumblebee™
In stock
$49.99
+4.99 shipping (via FedEx) When will my item arrive?
Little ones can bounce and ride with the 2-in-1 Step2 Bouncy Buggy Bumblebee™.
IS THIS A GIFT? DON'T SPOIL THE SURPRISE!
This item ships with an image of the product on its outer packaging.
Rated 5 out of 5
by
Kris
from
Another great product from Step2
My daughter and nephew love this Bouncy Buggy! Both are 2 and I think they can still get use of this for at least another year. It's made well and very sturdy!
Date published: 2019-11-14
Rated 5 out of 5
by
Wild40
from
Great toy
My granddaughter love it ,easy assembling, great color, strong material, friends asking me from where a get it , thanks for the opportunity to be a toy tester.
Date published: 2019-11-20
Rated 5 out of 5
by
Anonymous
from
Great for active toddlers!
Thank you Step2 for letting me test this item as part of the Step2 Toy Tester Program! The Bouncy Buggy Bumblebee is honestly not something we would normally have chosen to buy for our son, but I am glad that we have it. We have had the toy for a little over a week and our active 2 year old seems to really enjoy it so far. We have a few other similar types of toys and he has never really showed an interest in them. Toys like these don't tend to hold his attention for very long. I think what makes this one different is the fact that it bounces. He loves to bounce on it especially watching a movie. He uses it more as chair, than a buggy. I like that he can get his extra energy and wiggles out when we aren't able to go outside. Personally, I like that the back wheels swivel. Which is something that other similar toys lack. It makes is so much easier for my son to maneuver around. Assembly was fairly easy and the overall construction is nice. I feel like it will last long enough for our daughter, who was just born, to get some use out of it also when she's a bit older. Overall, this toy has exceeded my expectations as it has kept my sons interest so far, which says a lot.
Date published: 2019-11-12
Rated 5 out of 5
by
Islandgirlkaren
from
Best of both worlds: bouncer & ride-on
Thank you Step2 for letting my kids test this item as part of the Step2 Toy Tester Program. My girls (2&3 years old) loved this ride on toy. It's not like the others, it's a bouncer and a rider in one! The best of both worlds, really. The seat is comfortable, the soft inflatable surface kept them playing for hours, unlike their other ride-on toys with hard surface seats. My oldest was doing donuts in the living room. She had a blast pushing her little sister around the house. Definitely a must have for any toddler! The set up was easy and fast, it was ready in less than 5 minutes. Instructions came with easy step by step pictures to follow, a huge plus for any parent. Overall I'm very happy with this product, it's well thought out with parents in mind. It's one of the best ride-on toys out there. It's easy to clean, a wet wipe will do! It has great durability, my girls and their cousins are rough with toys and this withstand TEN kids taking turns for an entire day. Didn't have to inflate the cushion again, like other bouncers out there. Everyone had a blast, my nieces and nephews were begging their parents to buy them one. It's safe to say, we will be gifting a few of these this holiday season.
Date published: 2019-11-06
Rated 5 out of 5
by
OregonMomof3
from
Fun for all ages! (1-11) that I can say for sure!
I was selected as a toy tester in exchange for my honest review. When I received the bouncy bumblebee the set up was a breeze took me less than 10 minutes! My 3 year old was able to "help in building" and was the first to test it out! Initially he didn't realize that it bounced but once he figured it out he was bouncing and driving all over the place! He loves that the back wheels twist allowing for some good sliding around corners! The Bouncy Bee has been great stationary as well he loves to sit and bounce on it while we talk or work on our pre school work! Now for my favorite part, this bouncing bee has brought fun to all of the siblings as well our One year old loves to push brother, be pushed by brother or even just sit and bounce! Big sister who is 11 loves to push her brothers around and spin them! Heck even my husband and I enjoy pushing the kiddos around the house! The bee is made of a very thick material so I don't believe the kids will be able to pop it, and the shell is a very durable plastic. The true test for me is how quickly kids loose interest! We have had this for about a week now, and it gets played with a large majority of the day which is great with the crummy fall weather we have had! It also goes great on our rug downstairs! Hands down this is a great design and a fun toy for the kids!
Date published: 2019-10-21
Can this be used outside?
The Bouncy Buggy™ may be used outdoors.
Date published: 2019-11-06