Build & Store Block & Activity Table™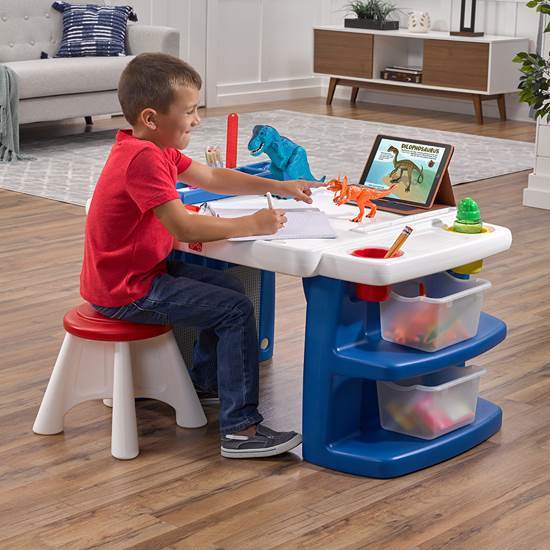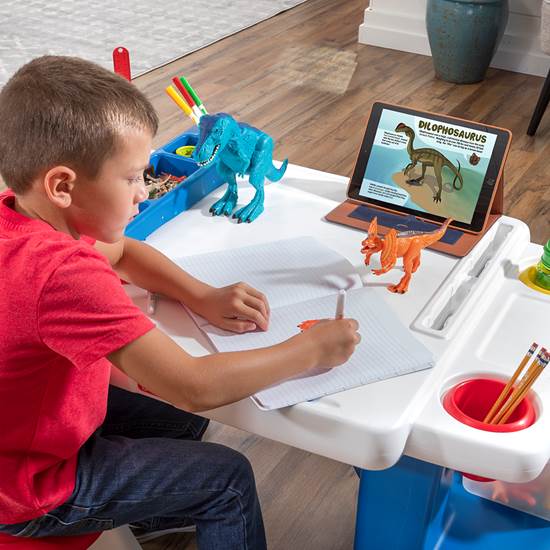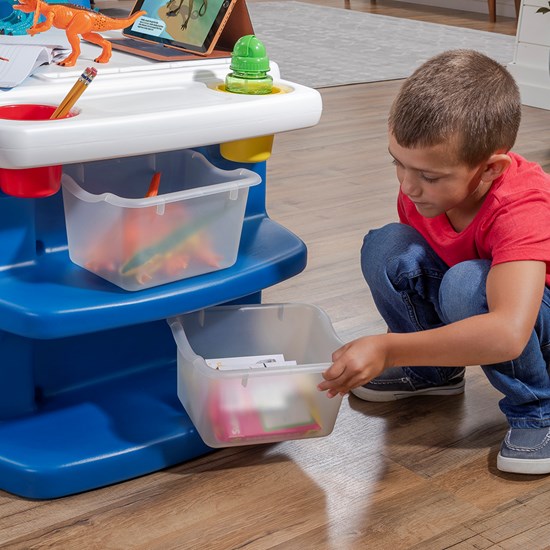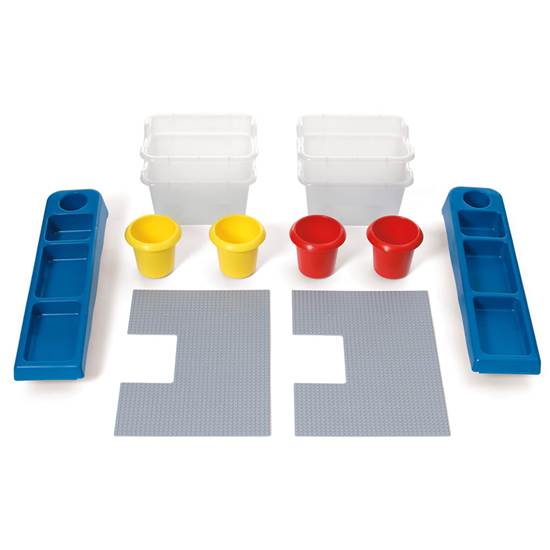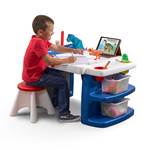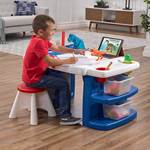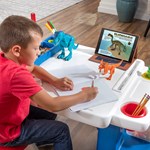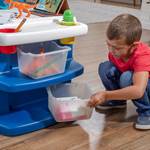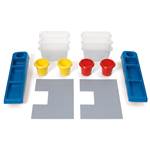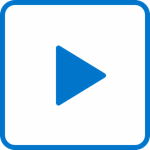 Build & Store Block & Activity Table™
In stock
$114.99 $104.99
+4.99 shipping (via FedEx)
The Build & Store Block & Activity Table by Step2 is the perfect play space for building, drawing or any creative adventure!
IS THIS A GIFT? DON'T SPOIL THE SURPRISE!
This item ships with an image of the product on its outer packaging.
Rated 4 out of 5
by
Motherof3
from
Great for several children!
I love this table.Even my 11 yr old plays legos with his 4 yr old sister. My daughter is on the tall side for her age and was concerned she wouldn't be able to sit underneath but there is plenty of room. The only complaint I have is the containers that go on shelfs are small and you can't fit too many duplos in them. I wish they were a little bigger so you could put paper and coloring books in them. However is great for legos. I have bought many toys for being a mother of three children. This product is worth the buy.
Date published: 2011-10-30
Rated 4 out of 5
by
Anonymous
from
Everything I thought it would be.
This is great for my toddler boy. We are trying to get him to stand and walk. This is the perfect height for that. We bought a mat that looks like a road that we place on top of it. He likes to push his cars on it. My only cons would be that the lego boards slide around too easily. I put velcro on the boards and table and that helped. Assembly was difficult. It said not to use a power drill but it is necessary!
Date published: 2012-05-14
Rated 4 out of 5
by
Anonymous
from
Like a little architect
I bought this for two reasons:1. It reminded me of the studio desks back in architecture school2. I wanted something to help keep the legos off the floorThis table serves as a neat, organized play area. As another reviewer mentioned, the buckets are a little small for the larger block sets, but perfectly fine for Legos.
Date published: 2011-11-08
Rated 5 out of 5
by
Anonymous
from
perfect choice for my grandson
My grandson loves to read, draw and put things together. He has an extensive supply of Legos at our house and loves playing with them. The build and store activity table is perfect for all of these activities and it also is a perfect place to store his materials when not in use.
Date published: 2014-02-07
Rated 3 out of 5
by
Paco Castro
from
Super Product.... But....
Everything was ok, but by the time I finally opened the box it wasn't very well packed, and one Bin tray and other blue tray came broken... I asume that this won't happen if you use Styrofoam or plastic foam...Now my kid is sad...Can you help me?
Date published: 2012-03-12
Rated 4 out of 5
by
Austin Mom
from
Great Multi-Use Table
I bought this for my two kids who are almost three and six years old. It was easy to assemble, though I did use a power drill for the last of the screws, when my hand gave out using the manual screwdriver. I love that it comes with the lego baseplates and can easily be used for legos or art, two things my kids love.Pros: It's plenty of space for two kids to work. The surface wipes clean of paint easily with water. The storage underneath is great, as are the marker cups on top. I love the ridge on top that keeps crayons from rolling onto the floor.Cons: If you don't have the blue trays in, little things can fall in the cracks and are difficult to retrieve. It would be nice if it came with plugs to use when not using the trays.Note: This only comes with one stool.I took off one star for the stuff getting stuck in the cracks, because I've spent a fair amount of time fishing tiny legos out of there, trying not to resort to dumping the whole table upside down.Overall, this is a solid product I see us using for years. It's sturdy and very versatile.
Date published: 2014-01-22
Rated 5 out of 5
by
Anonymous
from
Great Table!!
We bought this for our 5 year old daughter for her birthday and she loves it! It has plenty of places to store your arts & crafts items or blocks.
Date published: 2014-05-21
Rated 4 out of 5
by
Anonymous
from
okay
reieved for Christmas and because it doesn't come with blocks he couldn't play with it. Just ordered blocks to be shipped.
Date published: 2013-02-23
Is the stool includeed?
Yes it did come with the stool.
Date published: 2018-03-27
Does it come with only 1 stool?
You can purchase an additional stool through our Customer Service Department. Please call toll free 1-800-347-8372 Monday - Friday, from 8-5 ET and we will be happy to assist you with this request.
Date published: 2018-03-27
Which is the height of the table from the floor to the work surface?
The work surface of this kids activity table is about a foot and a half off of the floor.
Date published: 2018-03-27
Does this work with Duplo blocks?
Yes!
Date published: 2018-03-27