Car Wash Splash Center™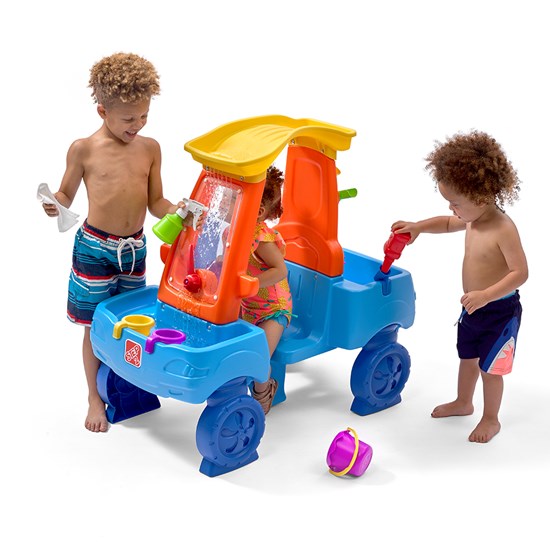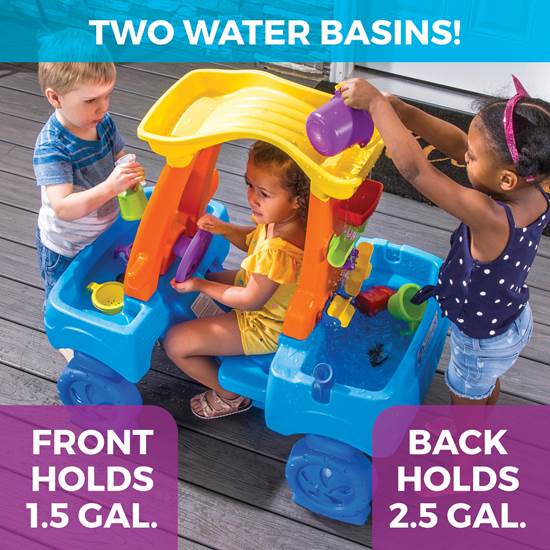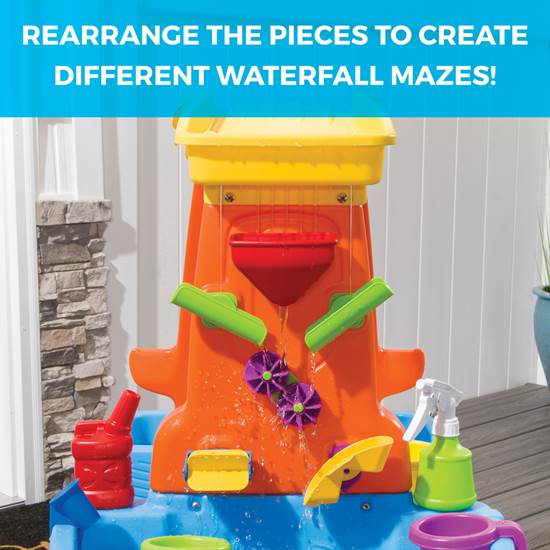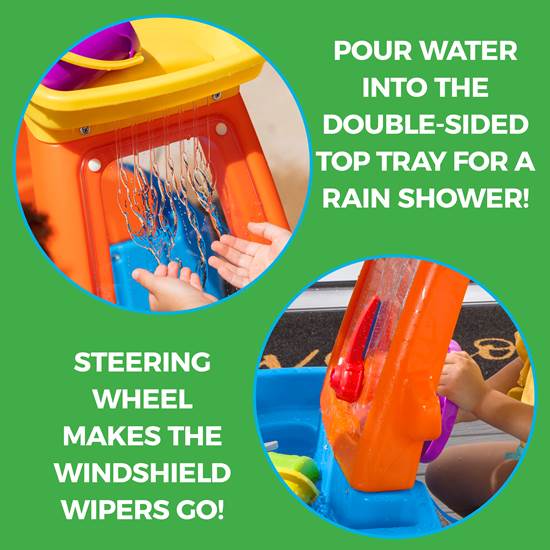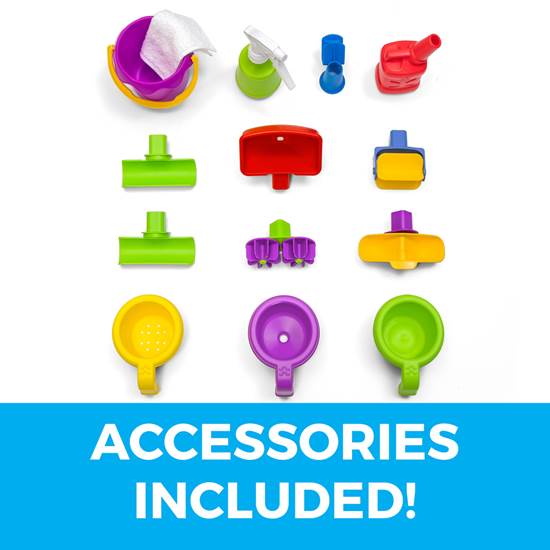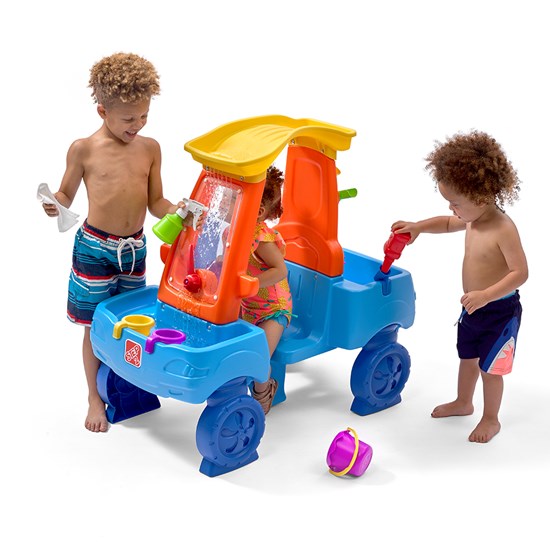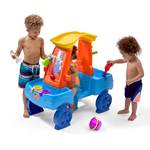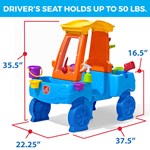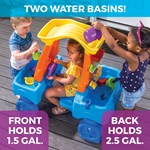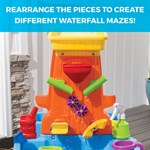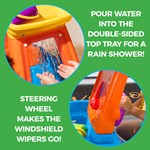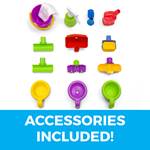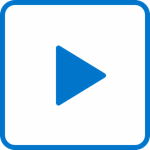 Car Wash Splash Center™
In stock
$149.99 $139.99
+$12.99 shipping (via FedEx)
Kids will splash the day away at their very own car wash with the Step2 Car Wash Splash Center™!
IS THIS A GIFT? DON'T SPOIL THE SURPRISE!
This item ships with an image of the product on its outer packaging.
Rated 5 out of 5
by
LindsayK
from
Fun concept!
This toy really let the imagination run free! My son played with it for hours and continues to do so day after day! Not only can they sit in the car and have someone else wash it as they pretend to go to the car wash. But, it offers hours of fun with solo play, as well. There are so many fun water accessories that accompany this toy. Fill up the bucket and watch the water flow down the window! My son loves using the windshield wipers and the cloth to make his car super clean! Spray the interior down as well & make sure the car is gassed up and ready to go! What a hit! Thank you Step2 for letting me test this item as part of the Step2 toy tester program!
Date published: 2020-04-07
Rated 5 out of 5
by
Virginia95
from
Coolest toy
The car wash truck doesn't come assembled but as long as you follow the step-by-step directions it's easy to assemble together. Once assembled it has a windshield that has a wiper on it and you operate it by turning the steering wheel. The truck is stationary so it doesn't move. Has different setups in the back that water can flow through. In the front and back holds water and has a plug on both sides so water can be emptied out. Comes with multiple different toys gas jug, water buckets, spray bottle and etc. this toy is lots of fun and entertaining for small kids. My 2 and 6 year olds loves playing with this.
Date published: 2020-03-26
Rated 5 out of 5
by
MirandaB
from
Amazing design and functionality!
step 2 reviews We have gone through a couple different water tables in the last couple of years, and after getting rid of our last one, I didn't even want to get another one. But my boys love water play and living in NY, we like to make the most of our summers being outside. Guys, this water table is awesome! I love that it functions as, not only a water table, but a mock ride-on toy with the little seat and steering wheel in the center. The first thing my boys did was climb in it like a truck and it took them a minute to realize it was even a water table. We put this together and put water in it a week ago and they have played with it non-stop ever since. They are obsessed and honestly not much keeps their attention for more than a couple minutes so this has been a treat! The drains on the front and the back are great to keep it from getting scummy with sitting water and its so easy to fill up everyday. There's been minimal fighting with it because of the separate front and back basins and also the sitting area so there is always a space for each of my boys to enjoy!
Date published: 2020-04-09
Rated 5 out of 5
by
momager
from
Endless Fun and Entertainment with this 2-in-1!
It can be challenging to find ways to keep my toddler engaged with his endless abundance of energy, but this toy is honestly such a godsend! It allows him to play outdoors, while staying concentrated in one area, so I can supervise easily and safely. He absolutely loves driving the car and turning the wheel to make the windshield wipers clean the car, as it makes him feel like an adult! He also loves refilling the "gas" in the tank, just like Mom and Dad! I'm really impressed by the fact that this is truly a 2-in-1 toy, as this is not only a car, but also a water table with so many different compartments to pour water into and areas where you can plug various maze pieces into to make the water cascade down in different ways for a lot of splashing fun! I love how the toy comes with a bunch of accessories to encourage hands-on, sensory play and it's really great for practicing fine motor skills! The toy was surprisingly easy to assemble and literally only took us a few quick steps to put together, so we could start playing immediately, which is so important for children who spy a new toy and want to jump right in! Overall, I'm really pleased by how sturdy and easy to clean the toy is...and believe it will be a long-lasting favorite in our family for years to come, especially as my youngest child grows up and wants to play with her big brother, since there's plenty to do for both kids! Thank you Step2 for letting me test this item as part of the Step2 Toy Tester Program!
Date published: 2020-03-17
Rated 5 out of 5
by
Gluesticks
from
Favorite Water Table
We've owned the Nemo water table and the Step2 bubble table and loved them, but this little truck themed water table is our FAVORITE! Such a unique concept and my 3 year old truck and car lover adores it! We filled the back with soapy water and he washed all of his little toy cars. The front was filled with water for rinsing. He likes sitting in the driver's seat and turning the steering wheel (which also moves the wind shield). The accessories are super fun. The spray bottle didn't work, which was disappointing, but we had an extra one in the house that he could use in its place.
Date published: 2020-04-01
Rated 5 out of 5
by
TheSwampedMama
from
Seriously AMAZING & SO Fun
This was perfect for our kiddos! Both of them thoroughly enjoyed it. Especially with the nice weather, we have been having lately! This is great for the kids to enjoy being outdoors with! First, this Car Wash Splash Center was super easy to assemble. I did it myself within a matter of 30 minutes! It was by far extremely durable and well made. Great to last through Louisiana's crazy weather and hold up fantastically. My kids played with this for hours. Both loved the water play and the design made it easy for them to play together or separately. They loved the ease of playing, yet still having sensory play! I overall loved this and so did my children. It was entertaining, educational, and fun for both of my kiddos! From ages 1-6 they all enjoyed it! I loved watching them bond and play together while working on sharing! Being able to sit on the deck and watch them play nicely together for hours was perfection. This car wash will be the hot item for our summer! I can see the hot days with them playing and enjoying cooling off with the water feature. Thank you Step2 for letting me test this item as part of the Step2 Toy Tester Program!
Date published: 2020-03-13
Rated 5 out of 5
by
AlyssaC
from
So much fun!
My son is obsessed with this! I love the idea and so does he. It's sturdy and holds the perfect amount of water. I love how the back allows them to change the direction of the water by moving the pegs. The spray bottle and washcloth are the absolute perfect accessories. This keeps him busy for hours "cleaning" his car. We bring this inside in the winter without water, and it STILL entertains him. He loves pretending to drive around. Great for imagination and pretend play. The only downfall is that he is too short to pour the water in the roof and I have to do it for him.
Date published: 2021-07-17
Rated 4 out of 5
by
mommyof3
from
Kids Loved it!
My five year old daughter and three year old son loved it! It was a little difficult to put together at first, but once I got to putting it together, it went smoothly. It provides hours and hours of fun in my backyard. That is very crucial since my kids are out of school for the rest of the school year due to COVID-19. I've had to find different activities for them to do since we're all stuck in the house. This was by far their favorite outdoor activity thus far.
Date published: 2020-04-08
When I drain the car ("change the oil") I notice there is standing water in the base and body of the car and I cannot get it all to drain out. Please let me know the best way to drain the car completely. My son has used this once. (He loves it btw)
I just lean it back and forth a bit and figure the sun will do the rest to dry up and residual water. 
Date published: 2021-06-01
How big is the inside seat? Just curious what ages can fit. My son is almost 40 inches, is he too tall for this?
He should fit at 40 inches.   Our daughter is that height and she fits
Date published: 2021-05-25
Is this product coming back in to stock? It is not available anywhere? 
We apologize but we are currently out of stock and backordered on this item and several products. We are now running limited production as we were previously shut down due to the COVID-19 environment and unable to produce at that time. Our current production has been limited due to social distancing guidelines. We do not anticipate having this item & other products back in stock until late October – mid November. Please note this is an estimate as the timing could move back again based on demand, production schedule and retailer commitments.
Date published: 2020-10-23
Where can this be purchased.  It's not for sale on amazon as per your website 
The Car Wash Splash Center can be purchase on Step2.com, and other retail websites.
Date published: 2020-06-16
Where can this be purchased? I can't find it on Amazon.
The Car Wash Splash Center can be purchased on Step2.com, and other retail websites.
Date published: 2020-06-16
The only place this is available is Canada. Anything in the US?
The Car Wash Splash Center can be purchased in the USA on Step2.com and other retail websites.
Date published: 2020-06-16
Is there a weight limit?
The Car Wash seat holds up to 50 lbs.
Date published: 2020-07-01
Are replacement parts available? Specifically, the gas can?