Carousel Pony™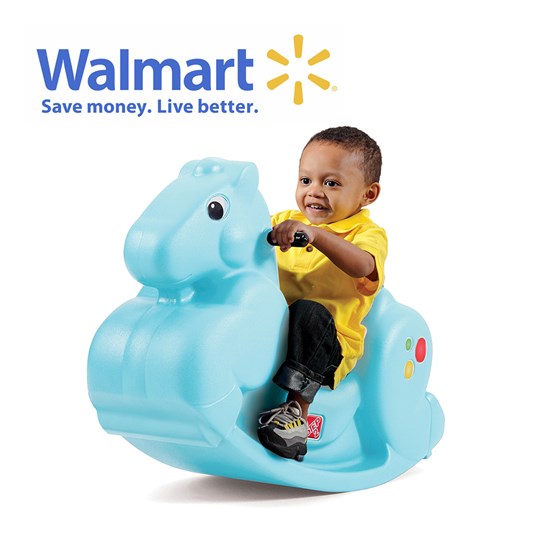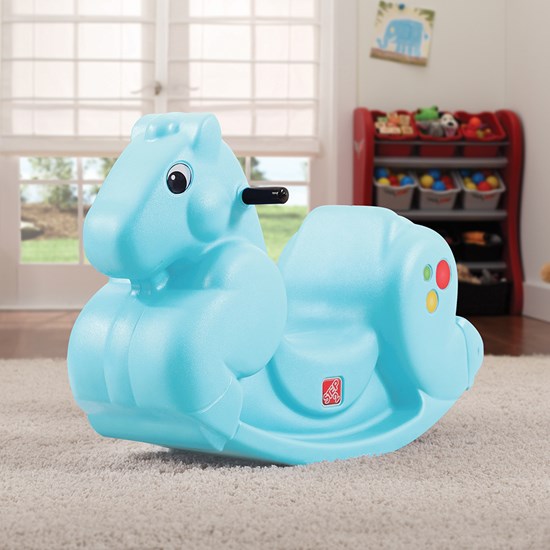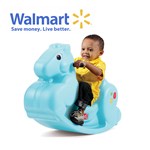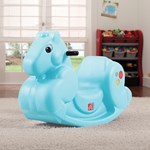 Carousel Pony™
Little ones will get to enjoy riding their very own horse with the soft-rocking Carousel Pony by Step2.
IS THIS A GIFT? DON'T SPOIL THE SURPRISE!
This item ships with an image of the product on its outer packaging.
Rated 5 out of 5
by
Sgriego7
from
Great Product!
I am really impressed with this product. It is a great toy for toddlers, and it offers so much convenience for parents. There is no assembly required other than a few decal stickers and slide on rubber handles. The carousel is durable and easy to clean as well. In addition, its light weight and manageable size make it functional indoors and outdoors. My daughter is enthusiastic about her carousel pony, and she has enjoyed rocking on it frequently. She is also able to operate it with ease which adds to her enjoyment. Finally, I love that this toy is suitable for boys and girls. I have a little boy on the way, so this is a product I can see our family using for a long time.
Date published: 2018-04-10
Rated 5 out of 5
by
TennisDad
from
Great Active Indoor Fun
This product is a fun way to keep toddlers and preschoolers busy indoors. My preschool-aged son is very active and being from the Midwest, we get pretty cooped up during the winter. The Step2 Carousel Pony has been a fun way for him to burn off some energy. He never seems to bore of it and plays on it throughout the day. Our friend's two year old visited and was equally excited to rock on it. The toy is very stable, and he seems safe playing on it. The material is very durable and looks like it will stand the test of time, which is important with two little boys in our house! We have already been recommending it to friends, because we love it so much. Thank you to Step2 for letting me test this item as part of the Step2 Toy Tester program.
Date published: 2018-04-14
Rated 5 out of 5
by
Vnorby
from
Great, durable product!
My daughter was so excited to come home to the Carousel Horse. She even gave it a name! It has provided hours of fun for her. I love the durability of the Carousel Horse and that it can be used indoors or outdoors. It also seems very safe. She rocked hard on it and it never tipped over! The handle caps and stickers were very easy to put on as well.
Date published: 2018-04-12
Rated 5 out of 5
by
K211
from
sturdy and huge hit with kids !!
This is a very sturdy, well designed rocking horse . There is no assembly required since it's one piece right out the box. It's very light weight so I can move it easily from room to room and even in between different floors. It comes with stickers and handle protectors to make it easier for little ones to grip. The handle grips are pretty snug once put on so you won't have to worry about your little one pulling them off. There are some finishing touches which can be little better right around the center where the two halves meet. But I ran my hand over it and they are not sharp or catch, just a cosmetic issue. It does not affect the functionality or the sturdiness of the product. It rocks very smoothly and was comfortable to accommodate my and friends' children who visited ages between 1 and 3. It doesn't tip and has enough room for feet of different sizes. Above all, it's so much fun! Kids were arguing about taking turns on this one !
Date published: 2018-04-09
Rated 5 out of 5
by
Meganelise87
from
Super Cute Toy
At first I thought it wouldn't be very sturdy but once my baby got on it, he loved it! Super stable and the perfect size for a one year old.
Date published: 2018-04-24
Rated 5 out of 5
by
chiefie
from
Carousel Pony
This pony is durable, adorable, and lots of fun for my 1.5 year old! It's very sturdy so I trust her to play on it without any worry of tipping over. The seat is a great height and makes getting on and off by herself easy. The pony is also easy to clean, which is amazing with a messy toddler who wants to rock on the pony all the time.
Date published: 2018-04-20
Rated 4 out of 5
by
sjames4216
from
Fun toy!
My one year old daughter was hesitant of this toy at first, but has grown to love it. The pony is made of high quality materials and is very sturdy. I would recommend this toy to friends.
Date published: 2018-04-10
what is the toy made of? i mean, what kind of plastic?
Step2 products are manufactured from Polyethylene and/or Polypropylene plastics.
Date published: 2019-05-14