Carry Top Two-Step Stool™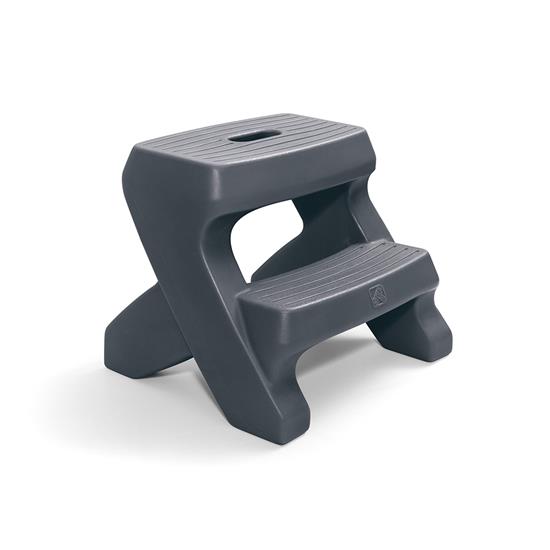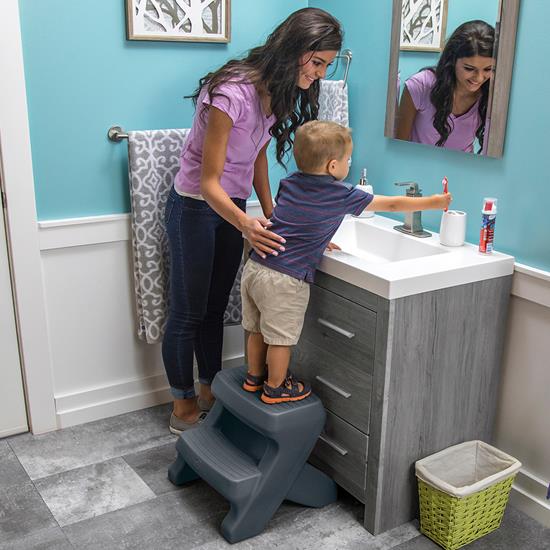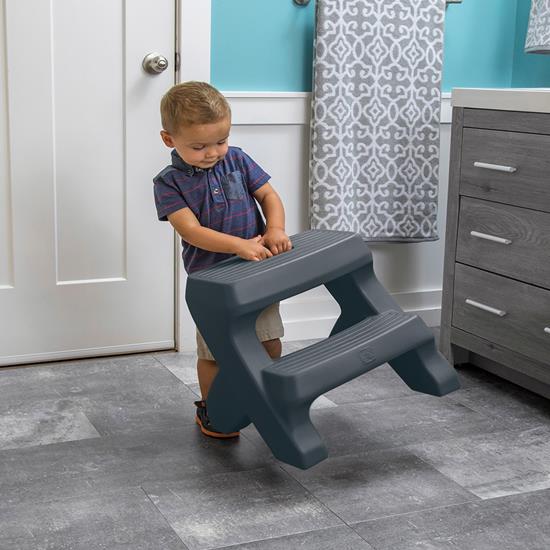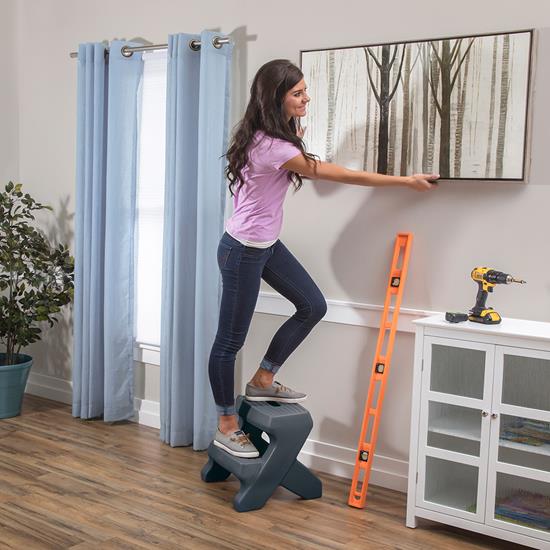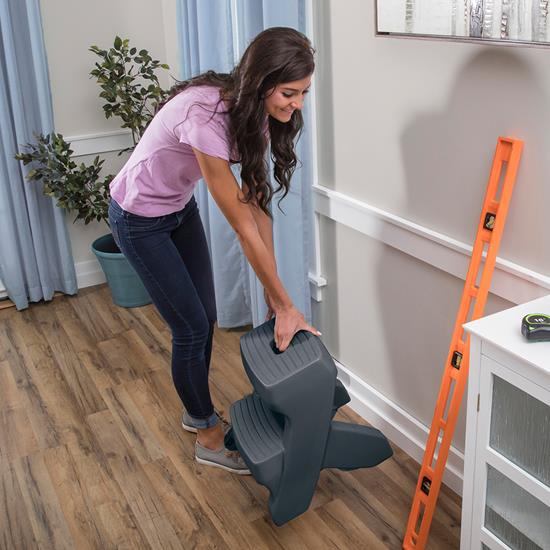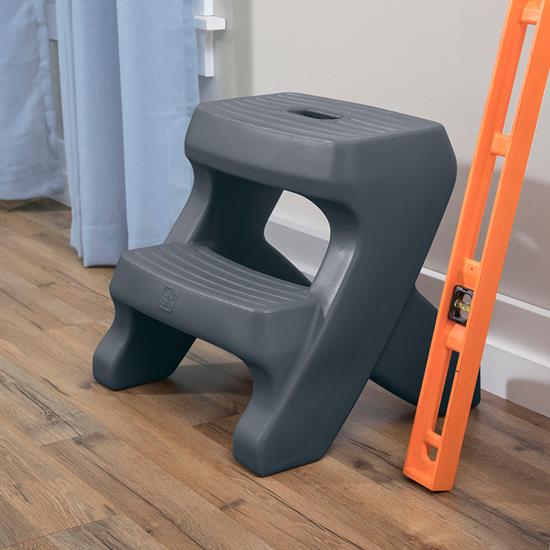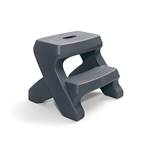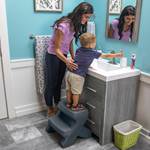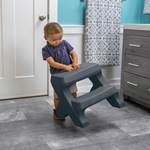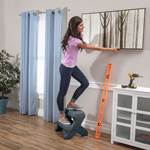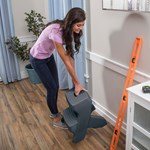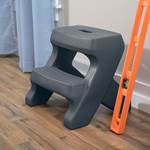 Carry Top Two-Step Stool™
In stock
$24.99
+4.99 shipping (via FedEx) When will my item arrive?
Never miss those hard-to-reach places again with the Carry Top Two-Step Stool by Step2.
IS THIS A GIFT? DON'T SPOIL THE SURPRISE!
This item ships with an image of the product on its outer packaging.
Rated 5 out of 5
by
Heraiz
from
I Still Own This StepStool Since the 90's! 24+Yrs!
Wow! 24 years of owning a product that gets used daily since 1994, this product is basically the age of me and my wife's relationship, it's the longest surviving product we ever owned. We originally bought it for the shower as we didn't have a ledge, it survived soap & shampoo scum for several years. It moved afterwards to different parts of our lives as we moved from one apartment to another, one house to another and it even moved with us in 2009 to Dubai and is with us till this day!.....How long will it last in a home? Who will inherit it after us?......After all these years I was curious if they are still being made, so I decided to research it and found it on the Two-Step Website. My only disappointment is that I'm located in Dubai and how will I possibly get it here...This is one of the best products we have ever owned! Well done Step-Two!
Date published: 2018-04-02
Rated 5 out of 5
by
Fordpharmtech
from
Unsurpassed Quality
We bought our first carry top two step about 25 years ago. Our 4 kids were raised using that step for everything. We use it indoors to paint, in the garage to reach in the truck engine carpartment, outside to assist climbing into our camper when it was mounted on the truck. As our kids became adults and left Home that step was something they all wanted as their own. It's so handy. One of our sons took it fishing and got it too close to the generator and melted the corner. He felt so bad and we all tried replacing it but just could not find the carry top 2step stool anywhere. Until now. Randomly I searched and found it, so not only did I order my husband a new one, I bought four more! Five total stools for each my kids and my husband. It was the best gift this Christmas 2017! I wish I had photos available to show you over the years the use and love that Step 2 brand carry top 2step stool gets from our family. It is not a forgotten unused gizmo.
Date published: 2018-01-03
Rated 5 out of 5
by
jrmill43
from
Awesome Stool
I was looking for a stool that I did not have to fold. My daughter likes to pull it out herself and would pinch her fingers. The carry top solves our problem! It's light weight and pinch free. The height is perfect for my counter top.
Date published: 2018-03-09
Rated 5 out of 5
by
Punkin
from
Great product.
I have had one for about 20 years. Have been trying to find another for years. Finally found them. Bought two. Will probably buy more. Best step stool ever. So sturdy.
Date published: 2018-03-28
Rated 5 out of 5
by
Cams
from
This step ladder is simply the best!
Lightweight, easy to carry, yet sturdy to stand on. My handyman liked it so much, I bought him one for Christmas!
Date published: 2018-01-02
Rated 5 out of 5
by
Pizza Man
from
sturdy, light, and heavy duty.
I looked everywhere to find another one of these step stools, happy I found it and bought 2 more.
Date published: 2017-11-07
Rated 5 out of 5
by
mcmollyb
from
A Forever Favorite!
Many years ago, so long ago I can't remember when, I purchased this step stool. Back then it was an off-white/tannish color. I am thrilled to have found them available all these years later. I recently purchased two more of them, now in a charcoal color. They are the only step stools I dare use these days as they are incredibly sturdy and yet light in weight for moving from project to project. And my cats think the step stools are the perfect height for birdwatching from the inside windows!
Date published: 2018-04-30
Rated 5 out of 5
by
Clau
from
Great product!
I asked for the two step stool a week before Christmas and I wasn't expecting it to arrive before but it did! And it was great because I live in México and since this product can't be shipped to my country, I asked my aunt to bring it for me, from her adress in Texas. It arrived just in time, plus the product i'ts excellent, I was obssesed with it because I couldn't find the same height and material anywhere else, and now that I have it, it's everything I expected!!
Date published: 2019-01-08
how can I put this in my cart
The Carry Top Two-Step Stool™ is currently on backorder. Please add your email to our Notify me list : https://www.step2.com/soldout?productid=2707 and we will email you when this is available for purchase.
Date published: 2018-05-21
What is the weight limit on this stool?
The weight limit for the Carry Top Two - Step Stool is 250 pounds.
Date published: 2018-04-21