Castle Top Mountain Climber™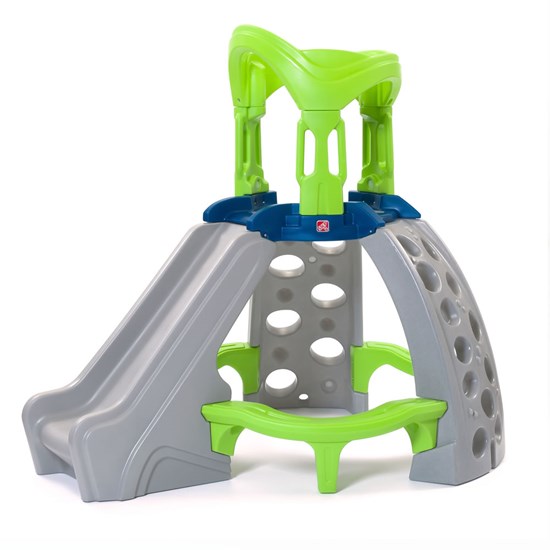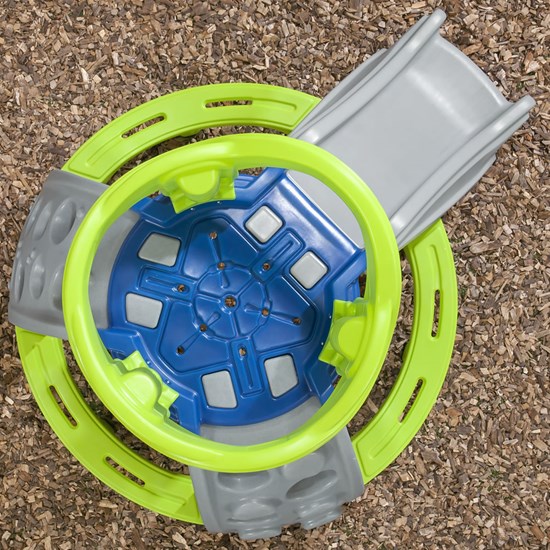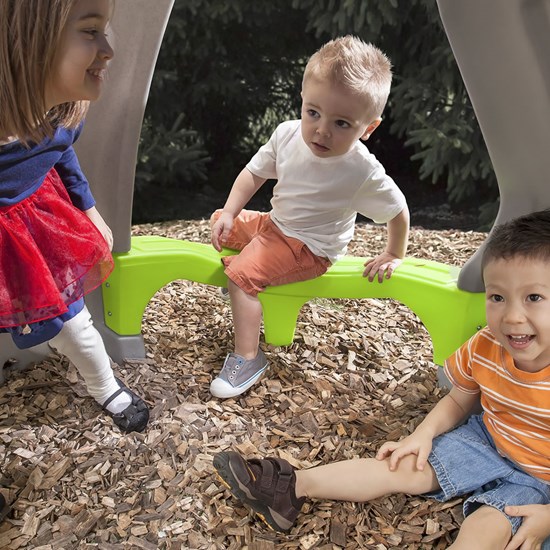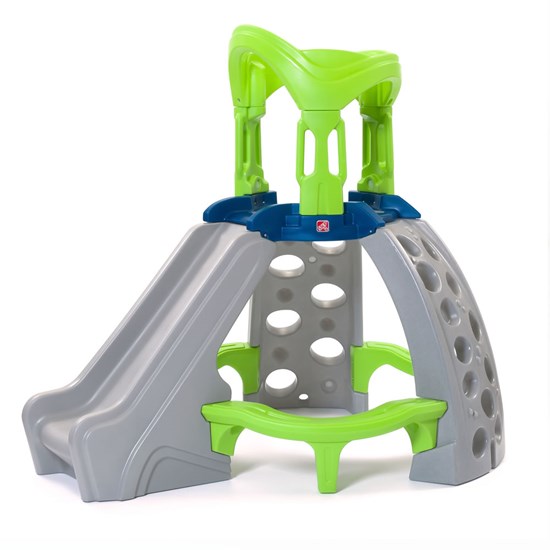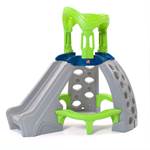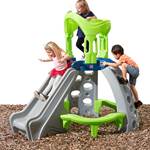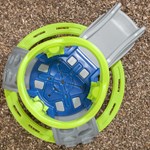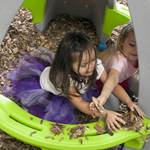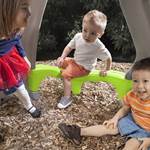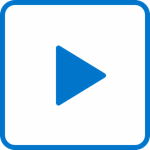 Castle Top Mountain Climber™
The Castle Top Mountain Climber by Step2 allows your little explorers to go on an alpine adventure!
IS THIS A GIFT? DON'T SPOIL THE SURPRISE!
This item ships with an image of the product on its outer packaging.
Rated 5 out of 5
by
Roucqles
from
Love this climber!
I was lucky enough to snag one of these climbers at Toys R Us for 30% off - RIP Toys R Us :( - I have a very small yard and can't fit a full swing set but still wanted something with a bigger slide because at 2, my son is already much larger than most toddlers and toddler slides are too small for him. He loves scaling this and "being tall" and has zero issues with the slide. It's also easy to move around for when our lawn service cuts the grass. I originally went out with the intent to purchase a different climber and am so glad I chose this instead, we'll get a lot of use out of it.
Date published: 2018-05-24
Rated 5 out of 5
by
TypicalDad
from
Great castle and slide
My son is 2 years old. We got this castle slide as a Christmas gift when he was just 1. He has loved it! Climbing and playing underneath as a little fort was easy for him. I dont know what's wrong with the children of the parents complaining about the slide, my son has never had an issue with the sudden and short horizontal ending. Its steep but not bad at all. I mean my son navigated this playset like a champ at 1 year of age. Family friends come by with their 2 and 5 year old now and each love playing on this thing with 0 complaints. Best of all this playset has followed us through multiple moves and fits in apartments and small backyards leaving plenty of room for other activities.
Date published: 2018-08-31
Rated 2 out of 5
by
Anonymous
from
A bit disappointing...
I really like the Step2 products and was very disappointed in the slide. It's very steep! My child is two and when gets to the bottom she bounces up in the air a bit and says it hurts her bum... :(
Date published: 2016-06-29
Rated 3 out of 5
by
Step2 buyer
from
Good climb, poor slide
The climbing walls are great but the slide is terrible. My 2 year old has never had a problem with slides but this one is terrible. It is too steep and then goes horizontal making a very choppy landing.
Date published: 2017-05-21
Rated 5 out of 5
by
Sheldy
from
LOVE!
I bought this for my son for his 2nd birthday, we wanted something small enough that we could move it when bad storms hit, it is absolutely perfect! He loves to climb and it was so easy once he realized it wasn't a traditional ladder. Even his 1 year old sister loves it! She plays on the seats on the bottom! It has become an extended family favorite since we have a lot of parties in our back yard even the older kids around 4-6 years old love it! I would buy 10 if I could! (Just don't need them all)
Date published: 2016-07-20
Rated 5 out of 5
by
Anonymous
from
Great product
We purchased this for our preschool program two weeks ago and it is great! The kids are 2-5 years old and it's fun for all ages! The kids climb up, slide down or hang out at the bottom. It is easy to supervise for my teachers because of the open design. I searched all over for something that was affordable, durable for a preschool and fun for all the kids. I'm very pleased with this purchase.
Date published: 2016-12-01
Rated 5 out of 5
by
Anonymous
from
Love and would recommend!!!
Love this product! What made it even more awesome is that the open bottom is a circle. We put a plastic mini pool down there to use as pool for summer and sandbox for winters. The sides of the base around structure work as a bench. The slide is a bit steep but my 2.5 year old has a blast!!!
Date published: 2016-09-01
Rated 2 out of 5
by
Core
from
Slide is awful
This this would be awesome if there slide was at the right angle. It's way too steep.. child soars down only then to slam into the lip at the bottom. Its just all wrong. Who ever designed this should be fired. Lol. Everything else is fine but the slide is how you get down. We even ordered another slide to attach over this one.. then it was useable.
Date published: 2020-05-30
Hi, I am looking for this article and I can't find it they are all out of stock. when can we expect to be able to buy one?
They're available on Walmart.com
Date published: 2020-06-30
I recently purchased the cable top maintain climber. The slide is steep and then abruptly horizontal. The kids hit their bottoms or their feet pretty hard. Is there a recall or replacement slide available? Has anyone found a good fix for this problem?
Everyone has the same complaint, including myself. Its not about the depth, its about the end that goes flat that makes their butt hit hard when it should smooth down to the floor.
Date published: 2019-10-21
Can this be taken apart, rebuilt, and still be as sturdy?
The Castle Top Mountain Climber™ may be taken apart and rebuilt with care not to enlarge the holes created from the screws.
Date published: 2019-06-06
Are there any solutions to the slide issue? It is so steep that it makes for a rough ride and an uncomfortable landing.
Please contact our Consumer Specialist Staff at 1-800-347-8372, Monday through Friday, 8am-5PM Eastern Standard Time for assistance.
Date published: 2019-05-02
I was wondering if this has the option to purchase replacement parts? I need a new slide it is cracking
Please contact our Consumer Specialist Staff at 1-800-347-8372, Monday through Friday, 8am-5PM Eastern Standard Time for assistance.
Date published: 2020-10-04
Do the benches at the bottom have to be assembled with it, or can we remove that?
It won't be very stable if you don't include the benches
Date published: 2018-03-27
What is recommended for a 1 year old?
This is definitely for 30 months and up, in my view.
Date published: 2018-03-27
how many kids can play on this at once?
2 or 3 kids can at one time depending on age and size,l. The bigger the kids the fewer who can play safely at the same time. 2 toddlers about the same size works well.
Date published: 2018-03-27