Classic Chic Kitchen™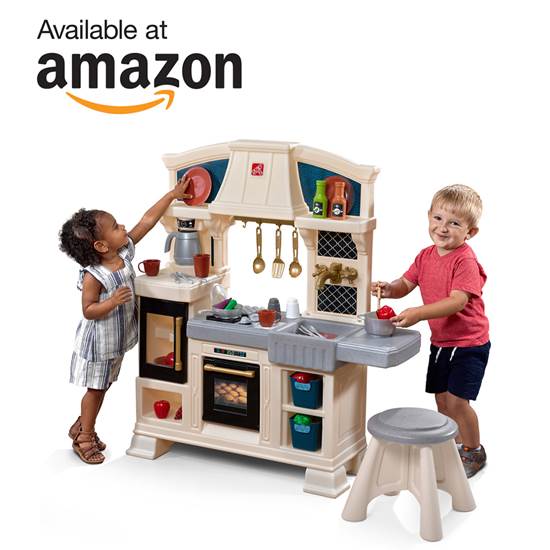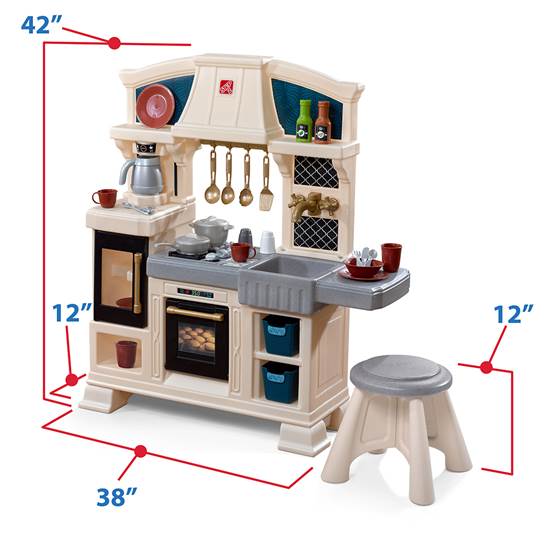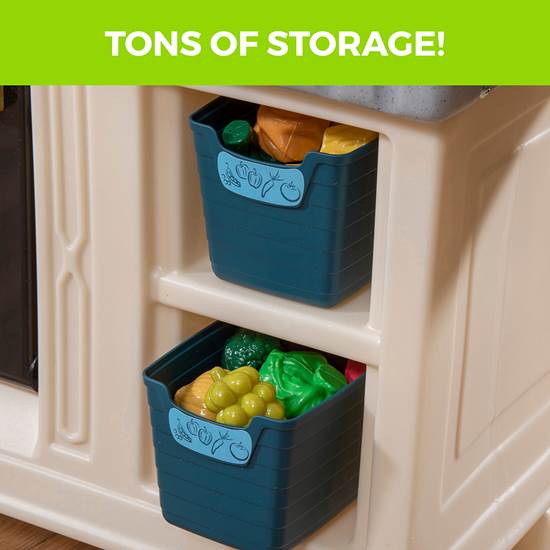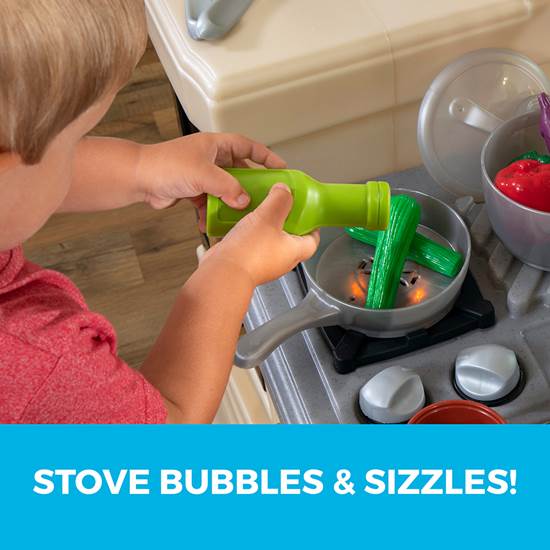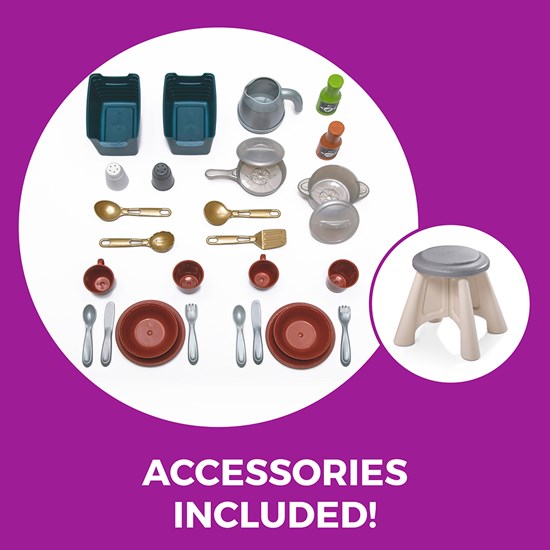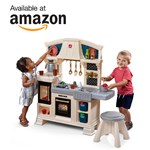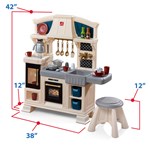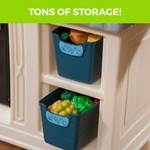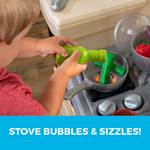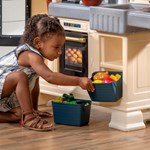 Classic Chic Kitchen™
This play kitchen captures the latest design trends and lots of play value in a small space!
IS THIS A GIFT? DON'T SPOIL THE SURPRISE!
This item ships with an image of the product on its outer packaging.
Rated 5 out of 5
by
Kadie
from
Perfect Little Kitchen
Our daughter was super excited to receive this adorable, stylish kitchen! It was super easy to assemble and very sturdy, which was a plus for us parents. Our daughter loves pretend play and this kitchen allows lots of that with the included accessories of some utensils, dishes, seasonings and even pans with plenty of storage space to add in some of her own favorites. The right side even has a little countertop space for them to sit and enjoy their meal, the seat is also included. She especially loved the sound activated/interactive stove top, bringing her pretend chef moments to life! Thank you Step2 for letting us test this item as a part of the Step2 Toy tester program!
Date published: 2020-09-17
Rated 5 out of 5
by
Vondy
from
Perfect kitchen for our son!
Amazing product - realistic, chic & functional! Our son loves to play in the kitchen and now we have the perfect distraction for him during dinner time prep. He loves the lighting and sounds that the burner makes and loves his "big boy stool"...he's at a stage where all he wants to do is whatever Mom & Dad are doing, so this has been the perfect toy since it's so realistic. He's staying busy and learning to love the kitchen and cooking just like us. We also love how cute it looks since we have it right in our living room. The little oven, fridge and baskets are great storage for all the utensils and accessories - so no messes either! :)
Date published: 2020-09-10
Rated 5 out of 5
by
Court22
from
Perfect gift for my daughter!
Thank you Step2 for letting me test this item as part of the Step2 Toy Tester Program! This play kitchen was everything my daughter imagined! The assembly was fairly easy and quick. What I like the most was the excitement in my daughter's face when it was finally assembled and time to play! Not only does she enjoy the play kitchen, but her two brothers do as well! They all pretend they are making food for us, which is pretty funny! I would definitely recommend this toy to anyone with small children.
Date published: 2020-09-11
Rated 5 out of 5
by
Sosoglamed
from
Perfect size and Easy set up!!
This Kitchen is the perfect Size and Surprisingly sturdy! We are usually reluctant to buy items that are bulkier due to their size because we have small home! But this is so perfectly sized, that we could leave it in the living room! The Setup was nice and easy and took me about an hour, and that is while the kids were running around me! The Kitchen comes with 3 large pieces that needs to be put together. The only draw back about the setup was the nails. You needed a little elbow grease to get them in. But so happy that I didn't need anything but a screwdriver! This kitchen comes WITH the accessories and I couldn't be more happier about that! One of the things I wish this little kitchen had was magnetic strips for the bottom of the accessories to stick to the kitchen. So many times now have the kids ran into it and everything has fallen all over the floor. Thankfully, the kitchen is nice and sturdy so the kitchen itself is ok getting bumped into! There is an electric stove that needs battery's. The Kitchen doesn't come with batteries. At first I was going to leave the batteries out of the electric stove because I hate loud toys, but the electric stove was not loud! The Kitchen leaves a small foot print in my living room, but it is somehow tall enough for my 3 and 4 year old who are both really tall for their age! Perfect little compartments to store the toys too! Overall this Kitchen has been worth it and our girls LOVE it. Thank you Step2 for letting me test this item as part of the Step2 Toy Tester Program! We LOVE it!
Date published: 2020-09-15