Corvette® Room Organizer™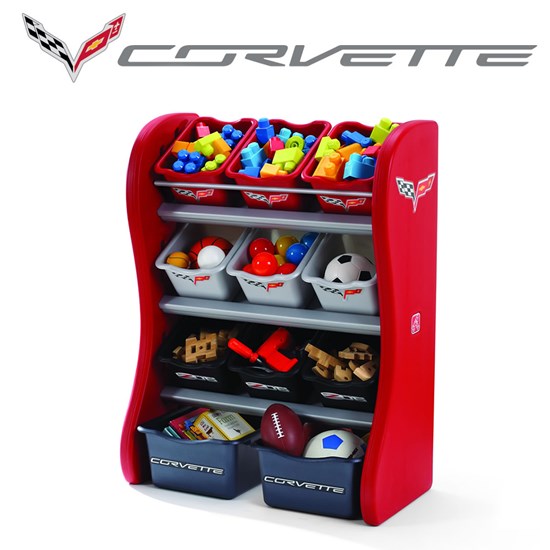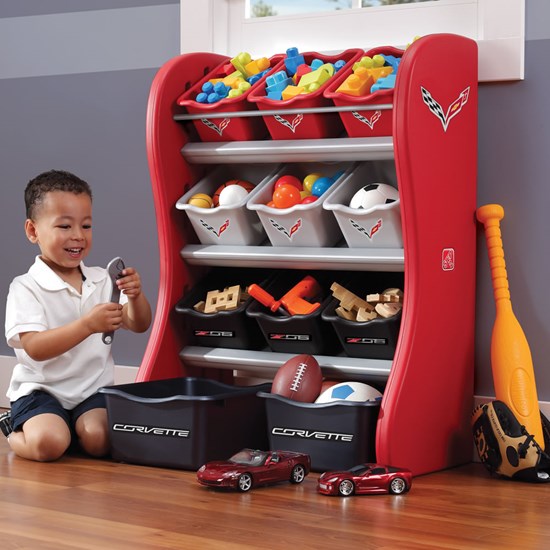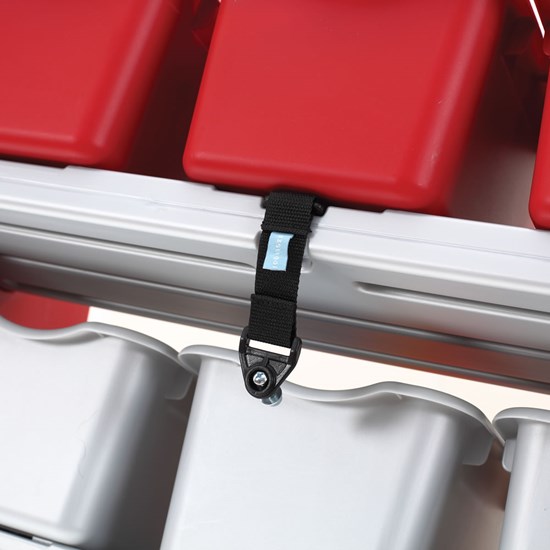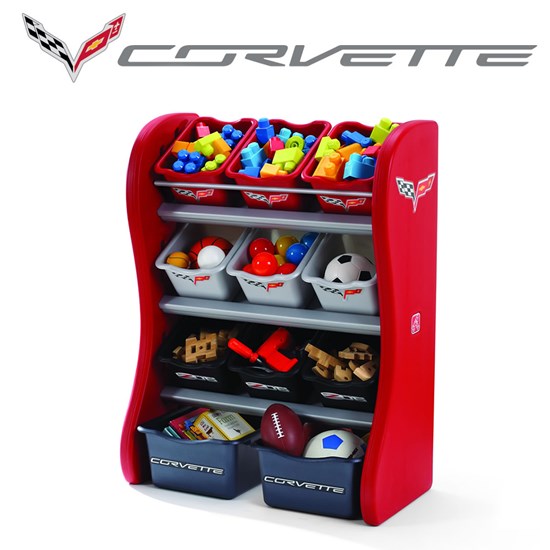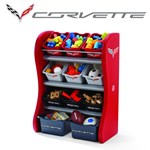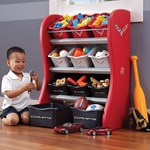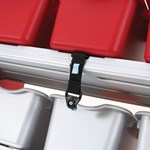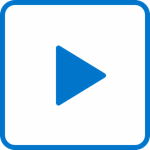 Corvette® Room Organizer™
In stock
$74.99 $69.99
+$5.99 shipping (via FedEx)
Little car enthusiasts will love organizing their bedroom or playroom with the Corvette® Room Organizer from Step2.
IS THIS A GIFT? DON'T SPOIL THE SURPRISE!
This item ships with an image of the product on its outer packaging.
Rated 1 out of 5
by
LindaM
from
Very upset....
For the price I paid for this I would have thought it was constructed a little better. Just pushing the pieces into the slots is ridiculous. I put it together for the most part and now I can't stand it up...the pieces just fall out of the holes. I bought this for my grandson for Christmas so I don't know what I'll do now. We won't even be able to get it to the car without it falling apart. Bad choice on my part.
Date published: 2016-12-13
Rated 5 out of 5
by
Anonymous
from
Great for bedrooms, playrooms, and more
This is great for getting your little one interested in organizing on their own. Since the toys don't disappear into a toy box, there is no panic at the end of play time and putting away isn't a struggle. In fact, they love putting their favorite toys in the room organizer and do so without me even asking.
Date published: 2012-10-09
Rated 4 out of 5
by
Anonymous
from
GREAT ORGANIZER
I bought my grandson the corvette bed and he loves it, the organizer was a great idea, it teaches him to organize his toys once he is finished playing with them. I really like Step 2 products and would highly recommend them.
Date published: 2014-02-01
Rated 5 out of 5
by
Anonymous
from
Love this product
I bought this for my three year olds "big boy room" to go with his new corvette bed. We love it. He loves it, and I cant think of one negative thing about it. It's the perfect size for a little boys bedroom.
Date published: 2013-01-02
Rated 5 out of 5
by
Jennfier
from
I would buy again and again
My son loves it!!! When he wants say crayons he just grabs that bucket and brings it to his table. He loves that he can see everything that is in there ane I love it because it keeps everything so organized
Date published: 2014-12-06
Rated 3 out of 5
by
Baby Jay
from
Good product but
Item showed up with defective parts and haven't being able to contact the company never answer the phone that have on internet
Date published: 2020-07-13
Rated 5 out of 5
by
Olliesmomma
from
Good quality
Easy to put together and my 2 year old can safely pull the buckets down without it tipping over.
Date published: 2020-07-08
Rated 5 out of 5
by
Anonymous
from
Storage Container
Very easy to put together and is constructed of strong, sturdy material. He loves it!
Date published: 2017-01-21
How much weight do the bins each hold?
How much weight is hard to say, but the quality of the bins are very good. They'll be able to hold the weight of whatever you have I think.
Date published: 2017-12-04
the back 'faceplate' is supposed to be screwed to the unit. it has the 4 holes but there are no holes to screw it into. can you help me..?
Our screws are self tapping screws that are able to go through the plastic. You may need to start them with a hammer. Please follow the instructions or find the indents in the plastic to line up the screws correctly. We do this in an effort to ensure that no shavings inadvertently are left over in the box as a result of pre-drilling. These shavings could pose a choking hazard to little ones.
Date published: 2018-03-27
Please give me a copy of the installation instructions?
Please follow this link for the instructions --> <a href="http://images.step2.com/media/pdfs/824000_assembly.pdf" target="_blank">http://images.step2.com/media/pdfs/824000_assembly.pdf</a>
Date published: 2018-03-27
I am looking for something that will store toys along with books. My son has a lot of dr sues books as well as some of those golden books. Would a section of shelving accommodate them at all? Thanks!
The only place that I would consider putting books, would be by laying them flat in the two large, black containers that are on the floor. Otherwise, the shelves are tilted at an angle that does not allow proper support for books.
Date published: 2018-03-27
What's the material of the gray cross supports?
It is a thin piece of plastic
Date published: 2018-03-27
Are those stickers we have to put on the bins and the sides or are they engraved into it?
Hi Cynthia! These are stickers that you put on the bins BUT they are more like decals so they do not come off easily. As a matter of fact my 5 and 2 year old have taken the bins outside and left them in the rain for a day or so and they are still in perfect condition:) I wouldn't hesitate to buy this little room organizer again! The bins and stand are super sturdy as well! Perfect for my little wild animals:)
Date published: 2018-03-27
Does this unit have fasteners that attach to the wall?
I don't know - we bought it as a gift
Date published: 2018-03-27
hi I will like to Know if you guy's ship international to costa rica and how much will that cost.I like the corvette set for the kids room??
We do not ship this product internationally from <a href="http://Step2.com." target="_blank">Step2.com.</a> Toys R' Us does carry this product and it looks like they ship internationally to Costa Rica <a href="http://www.toysrus.com/shop/index.jsp?categoryId=11890191" target="_blank">http://www.toysrus.com/shop/index.jsp?categoryId=11890191.</a>
Date published: 2018-03-27