Corvette® Room Organizer™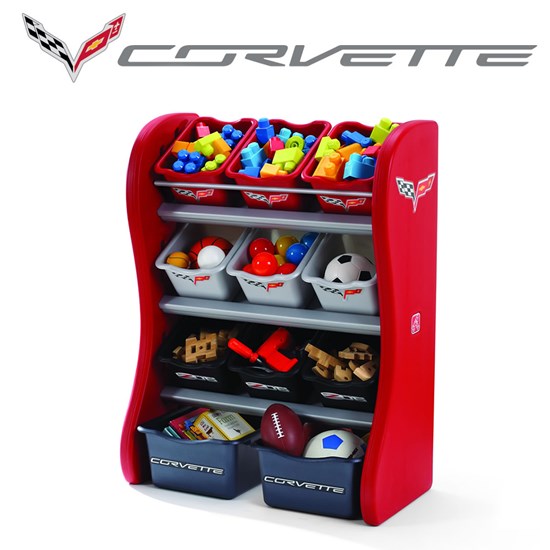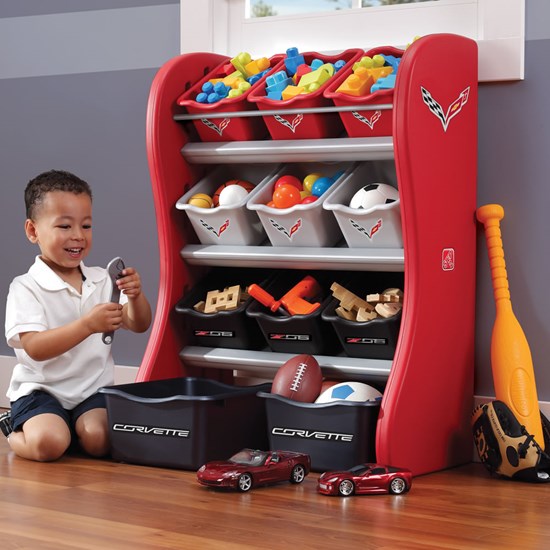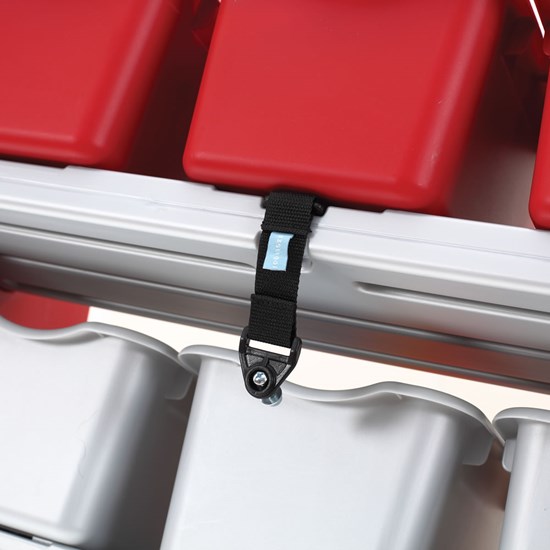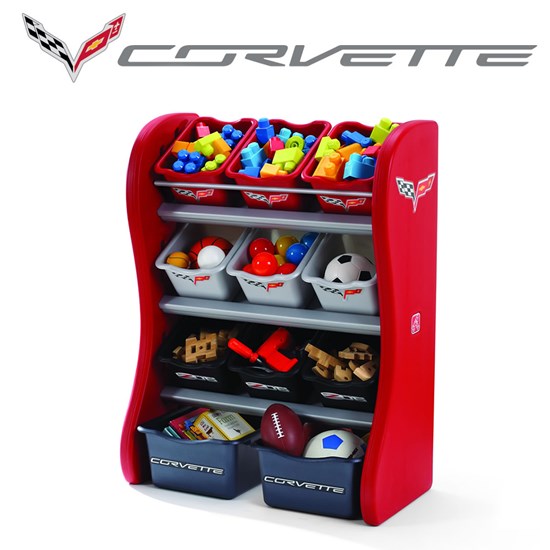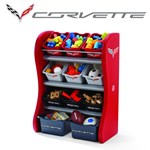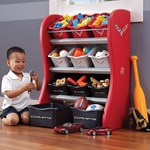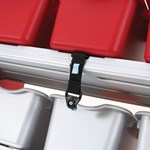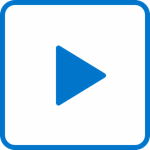 Corvette® Room Organizer™
In stock
$74.99
+ FREE Shipping! (via FedEx) When will my item arrive?
Little car enthusiasts will love organizing their bedroom or playroom with the Corvette® Room Organizer from Step2.
IS THIS A GIFT? DON'T SPOIL THE SURPRISE!
This item ships with an image of the product on its outer packaging.
Rated 3 out of 5
by
Anonymous
from
Organized
Not as good as other organizer from step 2
Date published: 2016-01-16
Rated 5 out of 5
by
Tricia Night Owl Mama
from
Child Size Storage for Child Size things
I'm a mom of two messy boys I can say this is a great organization station. My boys have so many cars, trains, and tiny things that putting them in bins and stacking them just wasn't a good solution. The STEP2 Corvette room organizer is the perfect storage for those small objects. My boys sort their toys giving each one of the bins a special object. The bins are pretty deep, and come in 2 different sizes with 3 shelf's for storage and another on the floor. The larger bins that sit on the floor are perfect for those larger cars, balls, train tracks separates that never seemed to have a place until now. Makes organizing the boys room so much easier. I love the bright red, black and grey colors they fit in with the rest of our household decor. The containers and storage shelving have a great sturdy feel. I was actually impressed when I pulled it out of the box. I love that they sit on shelf's and not on doll rods (like a previous storage unit I owned). Although the top shelf bins are held back by a plastic rod that fits into slots on either side this seems to work well. It's the perfect height for my 4 and 6 yr old to start room organization skills early. I'm a Step2 Mom Ambassador and was provided this product for review. Thoughts are 100% my own.
Date published: 2012-10-08
Rated 5 out of 5
by
Anonymous
from
Great buy
Luv it! My grandson lives it too!
Date published: 2017-01-06
How much weight do the bins each hold?
How much weight is hard to say, but the quality of the bins are very good. They'll be able to hold the weight of whatever you have I think.
Date published: 2017-12-04
the back 'faceplate' is supposed to be screwed to the unit. it has the 4 holes but there are no holes to screw it into. can you help me..?
Our screws are self tapping screws that are able to go through the plastic. You may need to start them with a hammer. Please follow the instructions or find the indents in the plastic to line up the screws correctly. We do this in an effort to ensure that no shavings inadvertently are left over in the box as a result of pre-drilling. These shavings could pose a choking hazard to little ones.
Date published: 2018-03-27
Please give me a copy of the installation instructions?
Please follow this link for the instructions --> <a href="http://images.step2.com/media/pdfs/824000_assembly.pdf" target="_blank">http://images.step2.com/media/pdfs/824000_assembly.pdf</a>
Date published: 2018-03-27
I am looking for something that will store toys along with books. My son has a lot of dr sues books as well as some of those golden books. Would a section of shelving accommodate them at all? Thanks!
We recommend not using the Corvette® Room Organizer™ shelves as bookshelves.
Date published: 2019-10-07
What's the material of the gray cross supports?
It is a thin piece of plastic
Date published: 2018-03-27
Are those stickers we have to put on the bins and the sides or are they engraved into it?
All of the graphics are stickers.
Date published: 2018-03-27
Does this unit have fasteners that attach to the wall?
Yes it does have fasteners
Date published: 2018-03-27
hi I will like to Know if you guy's ship international to costa rica and how much will that cost.I like the corvette set for the kids room??
We do not ship this product internationally from <a href="http://Step2.com." target="_blank">Step2.com.</a> Toys R' Us does carry this product and it looks like they ship internationally to Costa Rica <a href="http://www.toysrus.com/shop/index.jsp?categoryId=11890191" target="_blank">http://www.toysrus.com/shop/index.jsp?categoryId=11890191.</a>
Date published: 2018-03-27