Courtyard Cottage™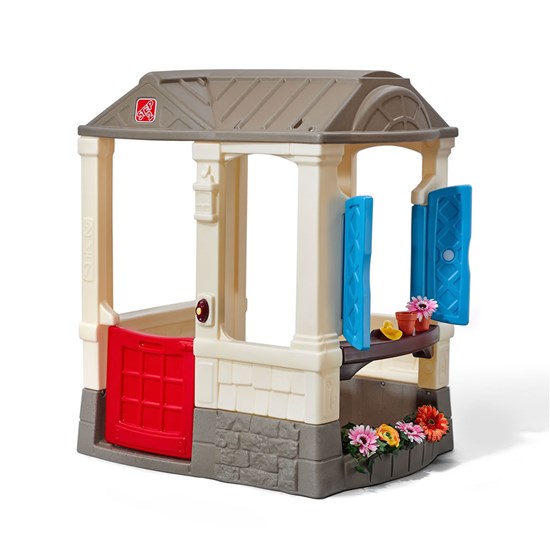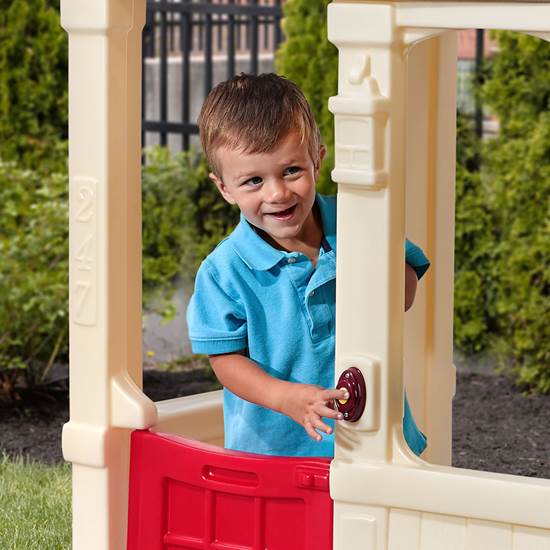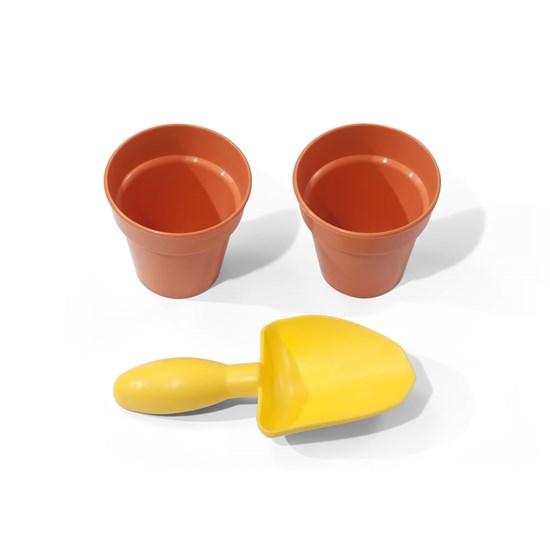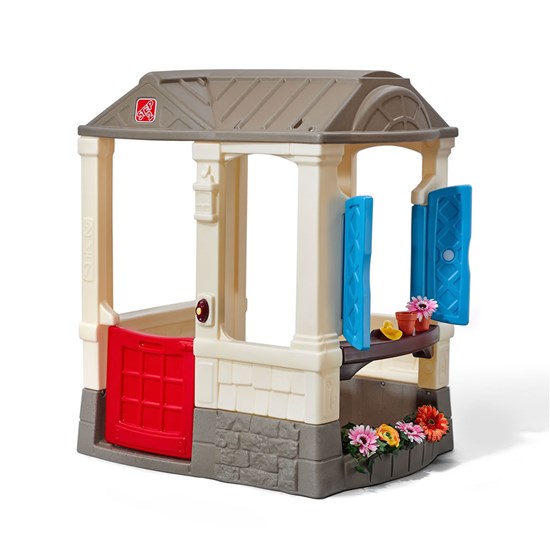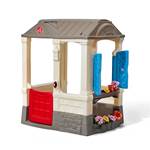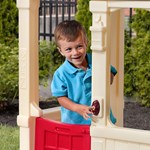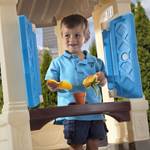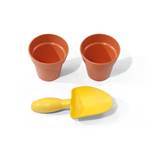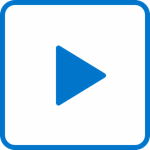 Courtyard Cottage™
Children will have their very own home with the Courtyard Cottage by Step2.
IS THIS A GIFT? DON'T SPOIL THE SURPRISE!
This item ships with an image of the product on its outer packaging.
Rated 5 out of 5
by
Anonymous
from
Great Playhouse for Kids
Thank you to Step2 for providing this product to me for review as part of the Step2 Ambassador program.This is another great playhouse in the Step2 collection! This playhouse is easy to put together and is durable. I was able to put it together by myself during the kids' naptime. As a mom, my favorite things about this playhouse is that it is easy to clean and that I can see through it from any angle. The kids like the flower planting area, and they like to use the windows for a pretend drive through.Overall, the Courtyard Cottage makes a great playhouse for little ones. It is at a nice pricepoint for a birthday or Christmas gift.
Date published: 2016-11-22
Rated 5 out of 5
by
Anonymous
from
My daughter loves this cute cottage!
We were fortunate to receive this Cottage from the Step2 toy tester program to try out and review and it has been a hit with my 1 1/2 year old daughter. It took my husband about an hour to put together and came with easy to understand instructions. My daughter loves ringing the doorbell as well as opening and closing the shutters. The pots and shovel that come in the set have also been a big hit. I feel like this Cottage is the perfect size for 1-4 year olds, and can see my daughter playing in this for many years to come! This would make a great Christmas or Birthday gift!
Date published: 2016-11-21
Rated 5 out of 5
by
Jclark
from
Very durable
Thank you to Step 2 for letting me rest this item as part of the Step 2 product tester program. This product arrived promptly and did not take very long to put together. My husband was able to follow the instructions and use basic tools most have on hand. I have a 16 month old and a 5 year old, both of whom have a great time exploring and make believing in it. The construction makes me feel that it will last for many years to come. We currently use it inside since we're having concurrent storms in our area, but come summer I'm sure it will be fun for them outside.
Date published: 2017-03-02
Rated 5 out of 5
by
Anonymous
from
Attractive, well-built, easy to assemble.
The Courtyard Cottage is made to last, fun for kids and looks great in any backyard or play area. It's sturdy, easy to assemble and has mostly neutral, natural colors and plenty of room inside. In the spring, our daughter will be able to plant flowers in the pots and display them in the windowsill. I would like to see the doorbell battery cover screw made a little larger and more standard so it's easier to remove and replace. Thanks to Step2 for letting us test this cottage as part of the Step2 toy tester program.
Date published: 2016-12-14
Rated 5 out of 5
by
Diedre, Are Those Your Kids Blogger
from
Great for Christmas or Birthday
I have two daughters, ages two and five years old. They love outside pretend play. This cottage was quick& easy to construct. My children's favorite features are the working doorbell and shutters. My husband is a farmer and our children like to help him plant, so the shovel and terra cotta pots that came with the cottage were a hit with my children!As a mom, I love the open design. If I'm sitting outside with my children, I can see exactly what's going on inside of the cottage.
Date published: 2016-11-16
Rated 5 out of 5
by
Anonymous
from
Love it!
My daughter loves her cottage, especially the door bell. Unfortunately, we live in Michigan, so we haven't had a chance to put it outside, so we have it downstairs in the basement. Which actually works, since it's small enough, it doesn't take up a lot of room, so that's also a plus! We can bring it in, in the winter time and she can use it all year long. Definitely can't wait to take it outside and plant some flowers in it!
Date published: 2017-02-23
Rated 5 out of 5
by
Anonymous
from
The Perfect Toddler Clubhouse
Growing up I had a playhouse in my backyard, so I knew that I would want one for my daughter. I chose this one because I loved the simple design and girly pop of color. I also love that it came with pots for flowers and a little shovel. My daughter loves flowers and there is something so sweet about the stock images with the house window having flowers. I love this product and we call it my daughter's "clubhouse."
Date published: 2017-05-22
Rated 1 out of 5
by
Anonymous
from
Just purchased this from toys r us
Hope to get the correct piece quickly, daughters not happy. I just don't understand how they put 2 of the same parts when it clearly needs the opposite piece to fit in the slots... I got 2 sides with the address on it and assembly section for a door I only needed 1 of those.
Date published: 2017-03-12