Cozy Kitchen™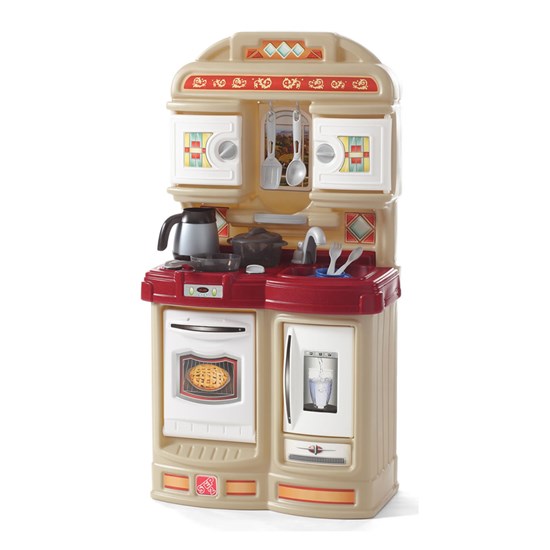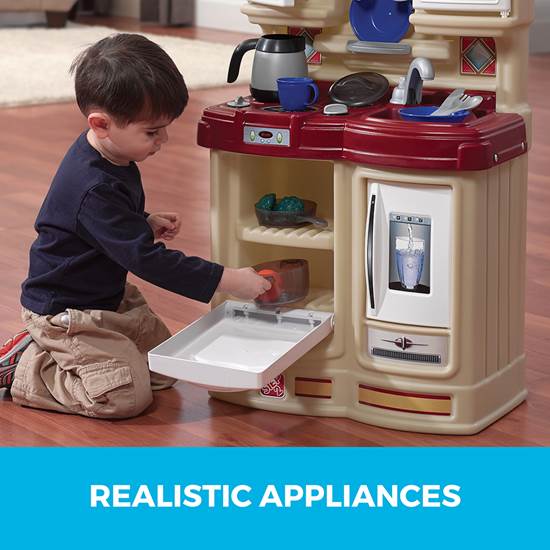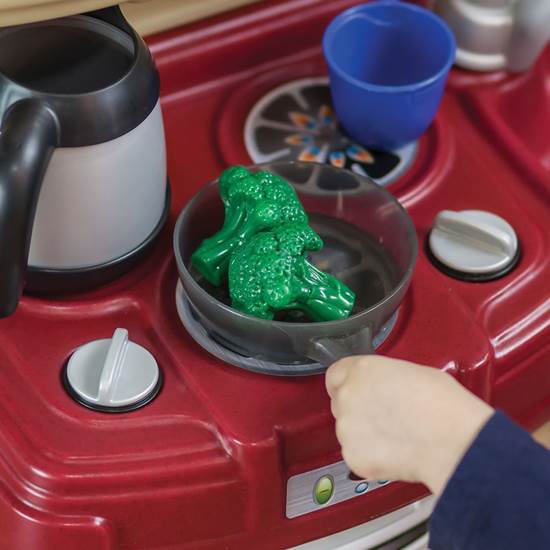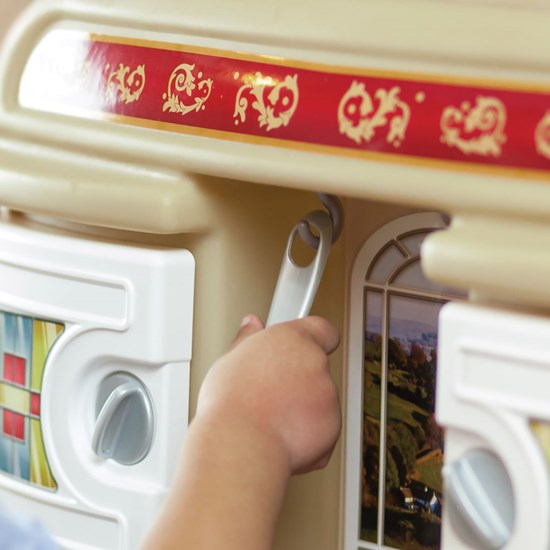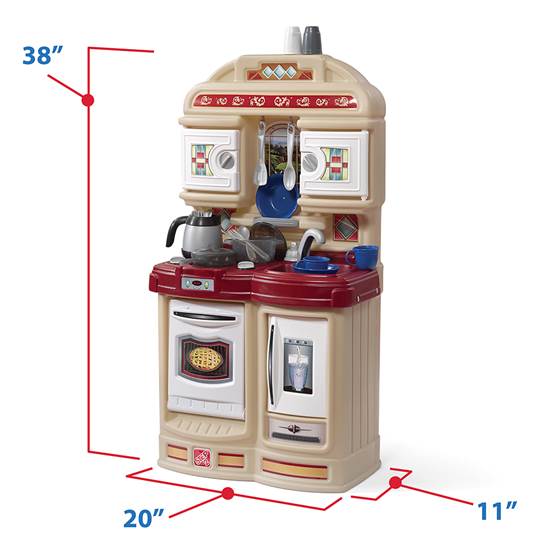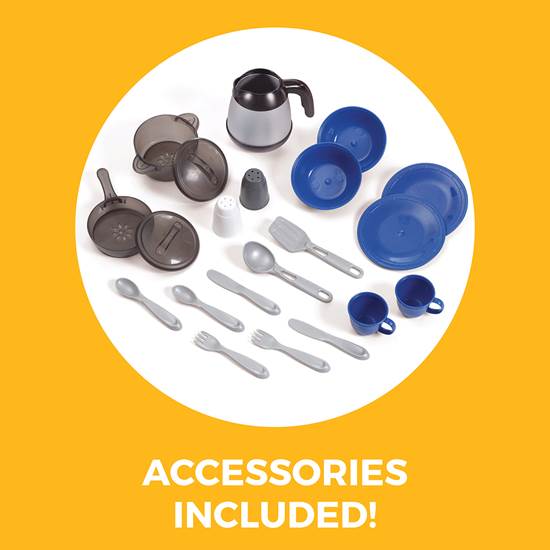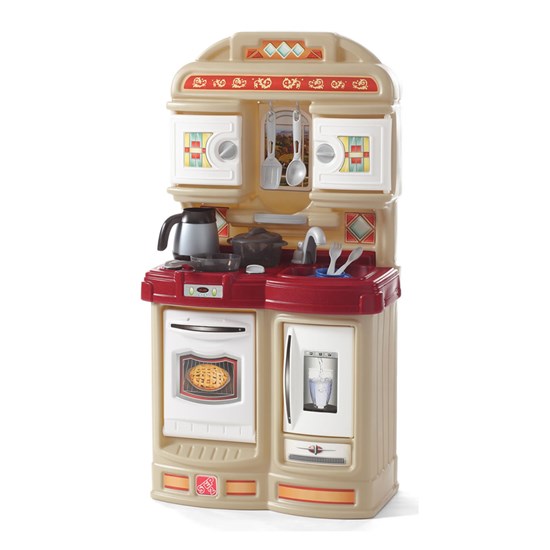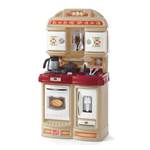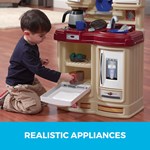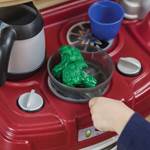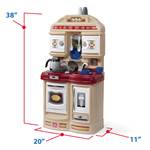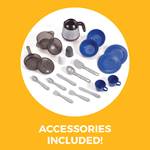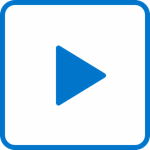 Cozy Kitchen™
In stock
$64.99
+$9.99 shipping (via FedEx)
IS THIS A GIFT? DON'T SPOIL THE SURPRISE!
This item ships with an image of the product on its outer packaging.
Rated 2 out of 5
by
Sorry to have bought this
from
way too small
My daughter seems to like it sometimes, but I really don't. She gets frustrated because the pots that fit in this tiny kitchen can't even hold a few of her play food, she tried to put an egg and a slice of cheese and it was way too big for the tiny frying pan that comes with it, she couldn't even put the lid on! When my son tries to play with her there is no room at all! So they end up fighting. I also got bigger pots and pans for them to play with and they don't fit, This kitchen is soo small! Looks pretty, but for the size and the few accessories it is way overpriced. Too bad I threw away the box because I would have returned this tiny play kitchen wannabe.
Date published: 2012-02-02
Rated 4 out of 5
by
emilyjudith
from
perfect first kitchen
My only complaints are that there aren't predrilled holes for the screws so I have to charge my electric screwdriver and that I wish there were more working features.Other than that, love it! It's a gift for my 15 mo old daughter. She tries to sneak in my closet to play with already. I think it's the perfect first kitchen for her!
Date published: 2011-12-05
Rated 5 out of 5
by
Anonymous
from
WHAT A GREAT PURCHASE
AS GRANDMOTHER I SCORED 100 WITH THIS PURCHASE. MY GRANDDAUGHTER CELEBRATED HER FIRST BIRTHDAY AND I THOUGHT THIS MIGHT NOT BE AGE APPROPRIATE YET BUT IT DEFINITELY IS. LIKE MOST CHILDREN, SHE HAS QUITE AN ASSORTMENT OF TOYS, BUT MY DAUGHTER TELLS ME THIS IS THE ONE SHE SPENDS 80 PERCENT OF HER TIME AT. I APPRECIATE THAT IT'S STURDY AND WOULD WORK FOR A BOY ALSO - AND IF YOU'RE TIGHT ON SPACE, IT BLENDS IN WELL IN AN ADULT SETTING.
Date published: 2012-06-12
Rated 5 out of 5
by
Anonymous
from
Best Purchase Ever!!
We purchased this play kitchen at Christmas for our 2 year old granddaughter. This kitchen has allowed us to actually get work done around our home. She will play for hours at the time! Very durable! Very eye pleasing! She loved to cook for my husband and I and offer "taste test" for her original creations! Would highly recommend for anyone who wants to expand a child's creativity!
Date published: 2015-07-16
Rated 2 out of 5
by
Mjs68
from
Nope.
Very disappointed. I bought this as a first step kitchen. The cupboards are too small, nothing fits. The sounds don't exist, very light weight, easily tips over on carpet. I have 3 other kitchens waiting to be assembled as I wanted this one to be a experimental kitchen to see how he responds. I will donate this one, I gave it as a Christmas gift. He is learning to pretend eat which is cute. But save yourself the disappointment and spend a little more. The 'Espresso Bar' isn't that expensive and offers a lot of effects and storage space.
Date published: 2019-01-25
Rated 5 out of 5
by
Grammy Cheryl
from
Great little kitchen set
I bought this for our granddaughter to keep at my house for when she comes over. She loves it and has gotten many hours of use out of it. It's lightweight so I can put in whatever rooms she wants to "cook" in. It's very sturdy and has nice features. If kept indoors, it will stay looking good as new...good resale value too. I often see it listed on Craig's list for a decent price.
Date published: 2013-09-06
Rated 4 out of 5
by
Babysitting Grandparents
from
Best Value, Easy to Assemble
Looked at all the play kitchens available from big box stores and online. Easily the best value for the price. Not gifted to our 2 year old granddaughter yet, but she already loves kitchen play and cabinets. Super easy assembly unlike those awful tikes toys - the 4 screws actually go in the holes and the labels fit. Accessories are perfect size. Ideal apartment size.
Date published: 2014-09-28
Rated 5 out of 5
by
cousinA
from
Great, but...
I chose this kitchen because I needed something small enough to fit in our clubhouse. Just a heads up... 4 of the 6 spots for the screws did not have holes, so we needed to use a drill to make holes. It wasn't really a big deal and only added an extra 5 minutes to the assembly, but just know that you will need to make holes if you buy this.
Date published: 2019-08-15
I am having trouble with assembly. Are there supposed to be holes in the plastic sink top part where the directions say to screw 2 screws on each side? I can't get the big long screws in because there are no real holes. Am I missing something? If I don't screw it down my toddler can just pull that piece off on to himself. Help?!!
We used a drill to make the holes.
Date published: 2019-08-16
Does this product come with food ?
It comes with pots, dishes, silverware, etc... but no food.
Date published: 2019-08-16
Assembling the red piece in Step 6... it mentions using four screws but there aren't any holes large enough in the red piece?
We used a drill to make the holes.
Date published: 2019-08-16
Does the cozy kitchen fit inside the cozy cottage?
I called the 800 number and the cozy kitchen does not fit inside the cozy cottage. 
Date published: 2018-08-04
Does the stove burner do anything?
No the burner doesn't light up or anything like that, the stove knobs make a clicking sound
Date published: 2018-03-27
I think we are missing parts the frying pan and the pot are suppose to make boiling and frying sounds it doesn't do anything it seems like there is something missing from the bottom of the pans??????
There are 2 pots that make the noise when used on the front burner because they are grooved on the bottom and fit into the groove on the stove burner. The other two pots and pans are flat so they will not fit in the groove and not make the boiling or frying sound. Make sure you put batteries in before I stalling the burner.
Date published: 2018-03-27
How easily will this topple over? I have very rambuxious 2 years olds and 7mo old. I dont want them to be able to push this over onto the baby very easily. thanks
I bought the cozy kitchen for my granddaughter. She plays with it all the time. It is very sturdy. I think if a child was trying to tip it over they could, but in just everyday play it is very safe. We have ours up against the wall.
Date published: 2018-03-27
Does the product make any sounds? Stove burners sizzle? Microwave beep?
No sound...
Date published: 2018-03-27