Disney Pixar© Cars 3 Ride Around Racer™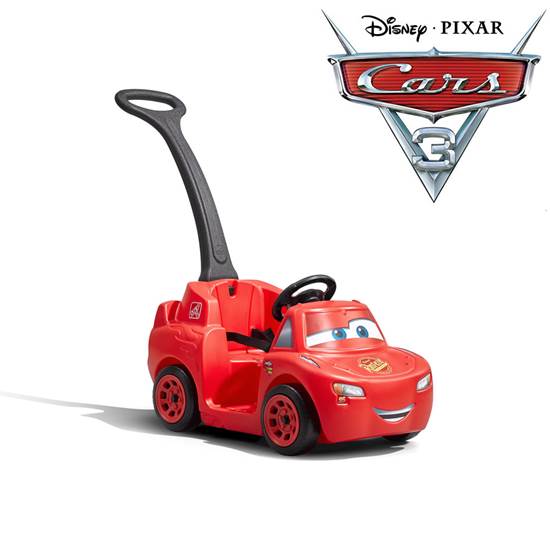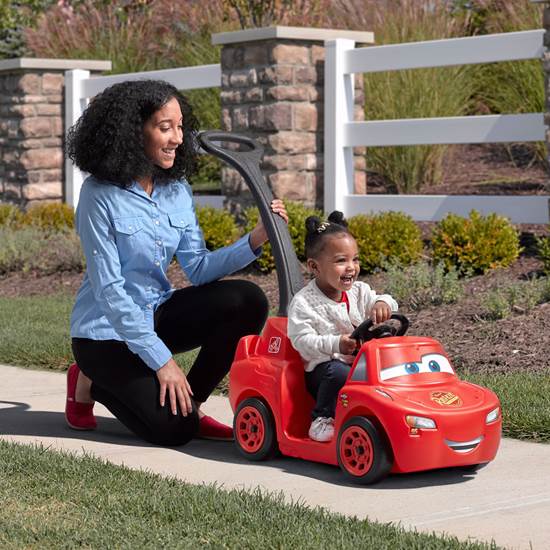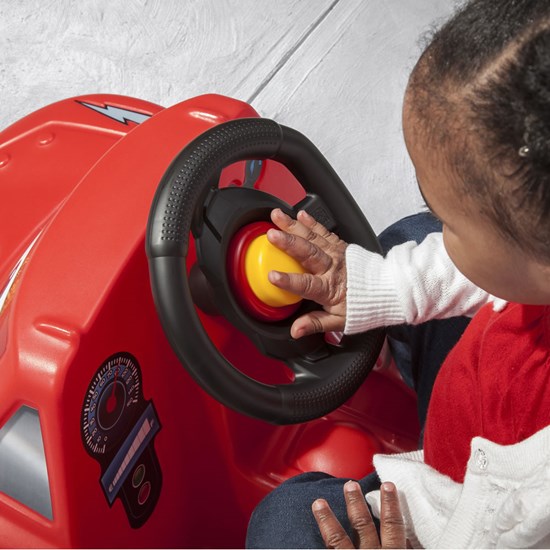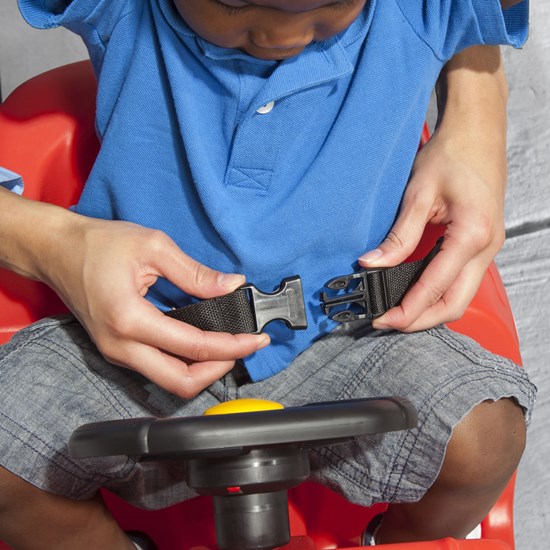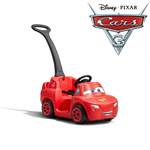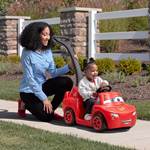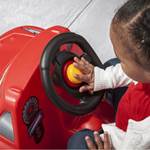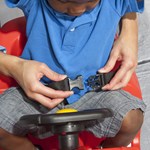 Disney Pixar© Cars 3 Ride Around Racer™
Out of stock
$69.99 $64.99
+4.99 shipping (via FedEx)
The Disney Pixar© Cars 3 Ride Around Racer will make your little racer the fastest on the block!
IS THIS A GIFT? DON'T SPOIL THE SURPRISE!
This item ships with an image of the product on its outer packaging.
Rated 5 out of 5
by
Lizzie_V
from
My son loves it!
Thank you to Step2 for letting me test this item as part of the Step2 toy tester program. My son loves this. He just turned two and it came during nap time. He made me immediately open it and put together once he woke up. It wasn't too hard to put together. The most time consuming part was putting on all of the stickers. Afterwards we took it for a quick ride and it's super smooth. It's a little loud on the road (we don't have sidewalks in our neighborhood, but I tried it on one and it sounds fine there) but I expected that. It also rolls well on grass. We now use this for his daily walks. My only complaint is that we didn't have it sooner for him!
Date published: 2017-10-04
Rated 5 out of 5
by
Melissa
from
Fantastic toy!
What a cute and amazing toy for kids. Thank you to Step2 for letting us test this item as part of the Step2 toy tester program. Our little guy could not be happier! It's simple to assemble, incredibly easy to use & turn, and our son has fallen in love with it! We even take it places instead of our stroller because it keeps him strapped in but he has way more fun being pushed in this instead. Great product!!!
Date published: 2017-09-30
Rated 5 out of 5
by
Gluesticks
from
The perfect ride on for toddlers
We got this for our little guy. He's a bit under the age specifications, but is obsessed with steering wheels, and has great balance sitting up on his own. I knew he would love this. He is perfectly stable sitting in the car, and we always have him in the seat belt just to be safe. His older siblings have been bickering over who gets to push him around the house and he LOVES it. He squeals and claps his hands every time we put him in it. If he isn't riding around, he's trying to walk behind it and push it since he's learning to walk. Set up was super easy. I usually have my husband put toys together, but I did this one in about 30 minutes. It is really easy to maneuver, which surprised me since the wheels don't pivot. It has sturdy construction and great details. I foresee lots of walks and outings with McQueen over the next couple of years. I'm so glad we decided to get this!
Date published: 2017-09-08
Rated 5 out of 5
by
Texas Boy Mom
from
Great Push Car!!
The moment my son saw the box of this product on our doorstep he had a huge smile on his face. I opened the box and assembled it in about 30 minutes and off we go! The horn and steering wheel was very entertaining for my 16 month old, he is able to honk the horn and turn the wheel all the way around for fast driving!! The car itself is easy to drive with the handle and it's raised just enough to not hit the bumps in the sidewalks! Thank you to Step2 for letting me test this item as part of the Step2 toy tester program!
Date published: 2017-09-30
Rated 4 out of 5
by
CGAPS MAMA
from
Annoying to put together...
Annoying to get tires and axles on!! And no, this wasn't a personal problem lol but overall it's a great little wagon, the spawn loves it and it's small enough to keep in the house for indoor play too!
Date published: 2018-06-07
Rated 5 out of 5
by
Gus617
from
Wonderful
It was the hit of Christmas morning My grandson (6mths old) absolutely loves it and his parents don't have to go to the gym anymore because they push him in his car,
Date published: 2018-01-03
Rated 5 out of 5
by
Vines4judy
from
My Grandson loves it!
My Granadson loves touring in his new car and honking at passers by!
Date published: 2017-12-22
How long does delivery take 
5-7 Business Days. If picking up at the Mfg Headquarters, 2-3 business days.
Date published: 2018-09-17
I need the handle for the step 2 pink and purple toddler stroller car and attachment pieces. Can you provide?
Please contact our Consumer Service Specialists at 1-800-347-8372 Monday through Friday, 8AM -5PM Eastern Standard Time and we will be happy to help you.
Date published: 2018-03-26
Can the handle be removed easily for transport? Does it have whisper wheels like the whisper ride one does?
No, the handle does not fold like the Whisper Ride Cruiser and the wheels are made of plastic.
Date published: 2017-10-02
Does this handle fold underneath for easy store and go in the trunk? The whisper ride version does so I was wondering if the lightning McQueen one does as well?
The handle of the DISNEY PIXAR© CARS 3™ RIDE AROUND RACER™ does not fold under.
Date published: 2017-09-11