Disney Pixar© Cars 3 Roller Coaster™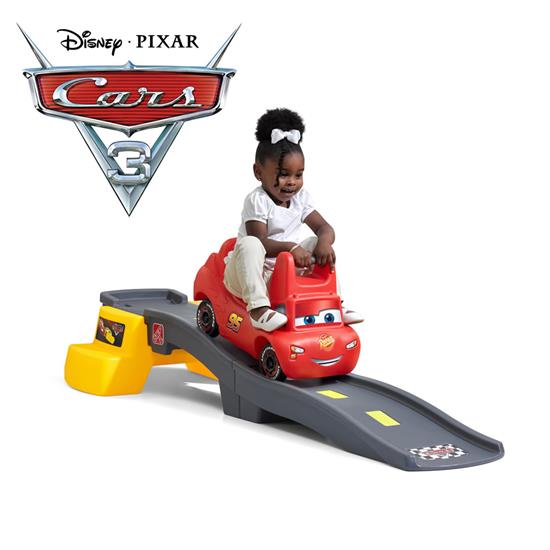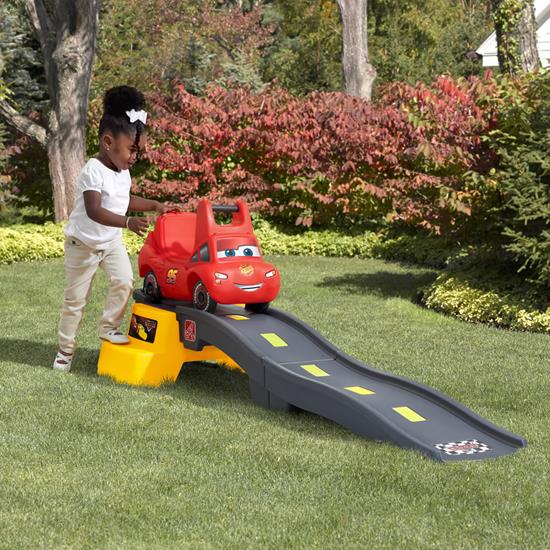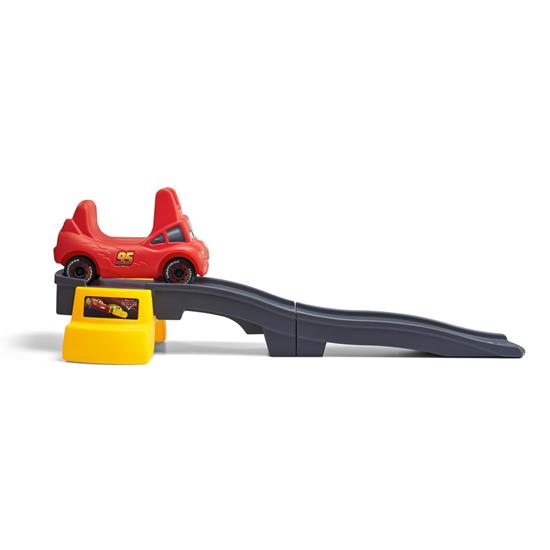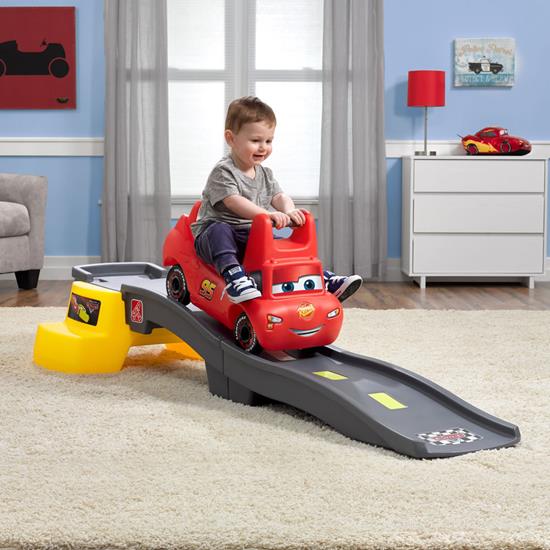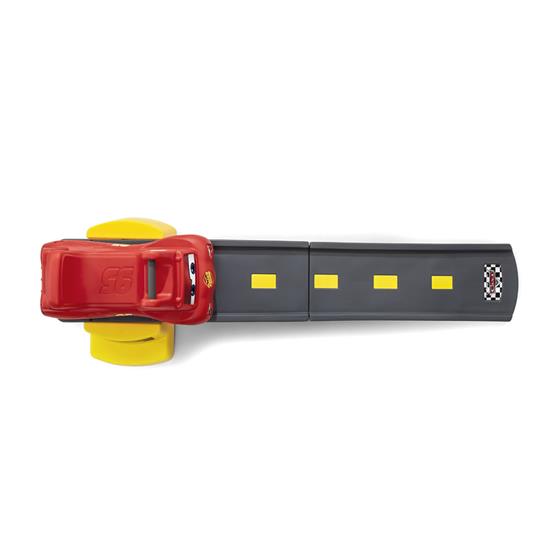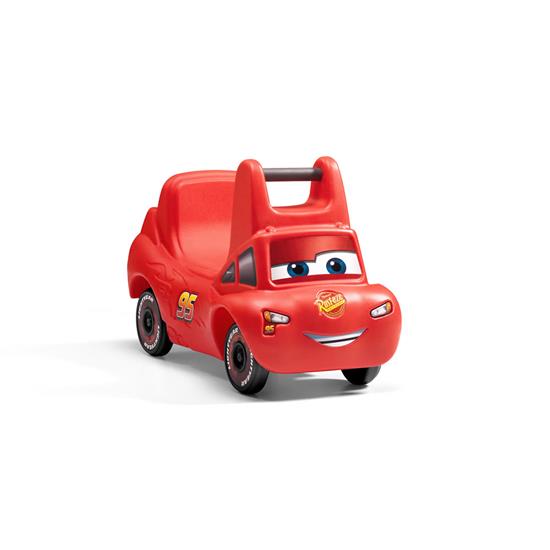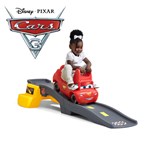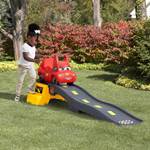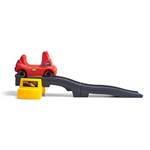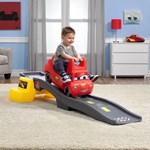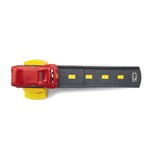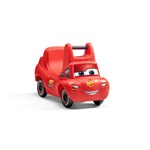 Disney Pixar© Cars 3 Roller Coaster™
In stock
$99.99
+4.99 shipping (via FedEx) When will my item arrive?
On your mark, get set, and go with the Disney Pixar© Cars 3™ Roller Coaster by Step2!
IS THIS A GIFT? DON'T SPOIL THE SURPRISE!
This item ships with an image of the product on its outer packaging.
Rated 5 out of 5
by
Dwagoner
from
Great product
My 1 year old loves this toy and perfect for him.not much worry with playing by his self with the product
Date published: 2017-10-26
Rated 5 out of 5
by
Jlmarsh73
from
Great product
I bought this toy for my 21 month old grandson and he absolutely loves it. Easy to put together.
Date published: 2018-01-03
Rated 5 out of 5
by
WV MOM
from
Fun Toy
My 5 and 2 year olds both enjoy their car. They can reset the car by themselves.
Date published: 2018-01-03
Rated 5 out of 5
by
Keebler68
from
Great product
Our 2.5 year old loves his coaster!!! Tons of fun!!!
Date published: 2018-01-04
Rated 5 out of 5
by
Cheryl
from
A Must-Have Toy for all Cars Fans!
We absolutely love this Cars coaster from Step2! It definitely met my expectation and more. The set-up was very easy (no more than 20 mins). The track consists of 3 large pieces that can be easily put together and taken apart if needed to be put away or moved. The only required tool needed was a hammer to securely attach the wheels onto the car, which took no more than 5-10 min. Another 5-10 minutes needed was to attach all the stickers onto the track and car. From the moment my 3 year old son saw the car and track built, he was in love with it! As you can tell he is HUGE Cars fan and being able to ride Lightning McQueen was like his dream came true! He spent over 2 hours the first day just riding it and going back and forth, plus he would ride the car all around the backyard and pretended to get gas every once in awhile. It was the cutest thing! My 6 year old daughter was able to ride it as well as she is only 45 lbs meeting the weight limit. She was having a blast as well! They were laughing non-stop playing with the coaster! I love how sturdy and solid the track and car were that I didn't have to worry about someone getting hurt. Also, I loved how his imagination went wild and how he tried to recreate scenes from the movies. As a mother, I could not be happier with this toy because my son was getting the physical activity needed outdoors by running back and forth to the track plus he engaged in pretend play and used his creative imagination to set scenes and make new plots. So I love that he was being physical and also thinking outside of the box for over 2 hours instead of sitting on the couch and playing with his tablet. Also, as you can see he also used the track to race his miniature Lightning McQueen race car. So there are many ways to play with this toy and kids can have many hours of fun playing with this toy! Thank you to Step2 for letting me test this item as part of the Step2 toy tester program.
Date published: 2017-10-05
Was just delivered. Kids so excited.  No parts to assemble.  How do I get parts.  Desperate  Crying kids wanting tires on Queenie
I didn't receive the bar that connects the wheels with ours. I had to call customer service and have them ship them to me. 
Date published: 2019-04-19
Can you buy an extra car separately?
Unfortunately, we do not offer the car separately from the Disney Pixar© Cars 3 Roller Coaster™.
Date published: 2019-01-16
What are The dimensions and weith ok The boxes tris comes in?
The gross weight 65lbs Size 75 inches
Date published: 2018-09-16
Can you guys tell me if theres any locks for the wheels available for sale ? I badly need it for my daughters coaster.
Please contact our Consumer Service Specialists at step2-company@step2.net or 1-800-347-8372 Monday through Friday, 8AM -5PM Eastern Standard Time and we will be happy to help you.
Date published: 2018-01-04
I have an old step 2 rollercoaster you made years ago and was wondering if there are replacement batteries for it 
The Music in Motion Roller Coaster had a 6 volt battery and unfortunately we no longer have stock.
Date published: 2017-12-20
Is this the same  version on toyrus.com? That one looks like a larger track. This one seems much smaller. Does it have the same and down track?
The Disney© Cars3™ Speedway Coaster offered at Toys R Us features a longer track than the Disney Pixar© Cars 3 Roller Coaster.
Date published: 2017-11-23
Can you buy additional tracks to go with these Step 2 Rollercoasters?
The Step2 Rollercoasters are not designed to be added onto.
Date published: 2017-12-27