Dream Kitchen with Extra Play Food Set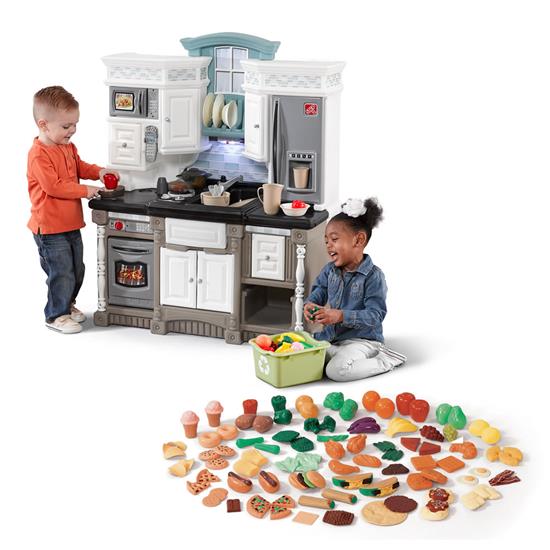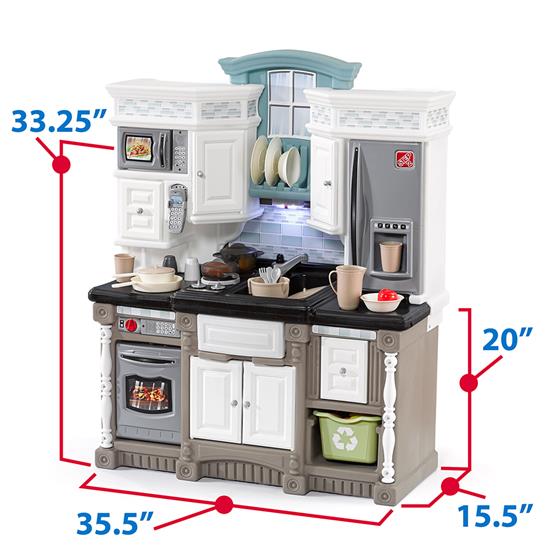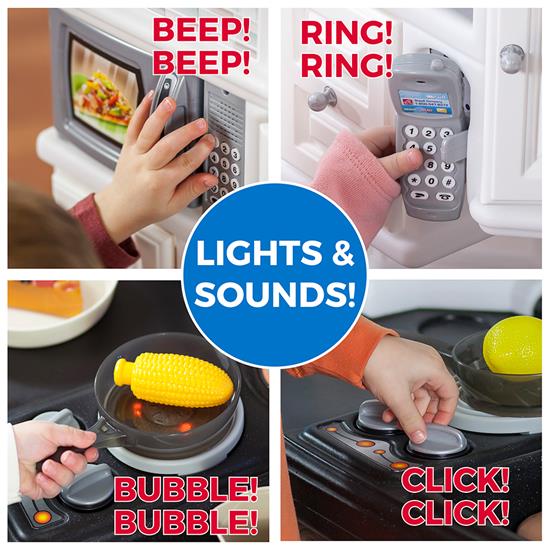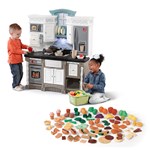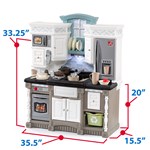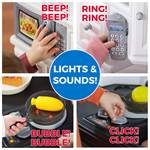 Dream Kitchen with Extra Play Food Set
In stock
$191.97 $167.41
+ FREE Shipping! (via FedEx) When will my item arrive?
This Step2 pretend kitchen play set is perfect for little chefs that like to pretend to cook with tons of play food!
IS THIS A GIFT? DON'T SPOIL THE SURPRISE!
This item ships with an image of the product on its outer packaging.
Rated 2 out of 5
by
Liv1
from
Disappointed
We ordered this kitchen for our daughter for Christmas and as we are opening it to put it together we see tons of dirty marks on the kitchen doors:( it is gross! What is this? I hope the phot attached to this comment!
Date published: 2018-12-25
Rated 5 out of 5
by
Mikie
from
Granddaughter joy
This is a great kitchen for a young child. It offers storage they can use in a wile they play and they get realistic kitchen experances. Adding a grocery cart inhances the fun.
Date published: 2018-11-04
can the kids press the buttons on the microwave, fridge? do they make sounds?
Yes, they can push buttons that make sounds on the microwave and stove. Unfortunately, not on the fridge. My little one makes pretends sounds for the water on the fridge. This is a fabulous unit, buy it! The one toy that they never get tired of and grows with them.
Date published: 2018-10-10
Does this item pack in 1 package or 2 seperately?
Two boxes, not to large, and surprisingly not to heavy.
Date published: 2018-04-25
Boiling sounds and lights?
The burner lights up and makes a boiling sound when you put the pot on and a sizzling sound with the frying pan. There's also a light over the sink.
Date published: 2017-12-14
Does this come with the dishes shown in the picture or are those sold separately?
I bought  this for my granddaughter's 5th Birthday in September, who lives in another state. I heard from a step 2 representative that it comes with everything you see. Please note that I purchased the extra food. I heard my Granddaughter loves it.
Date published: 2017-10-10