Easy Steer Sportster™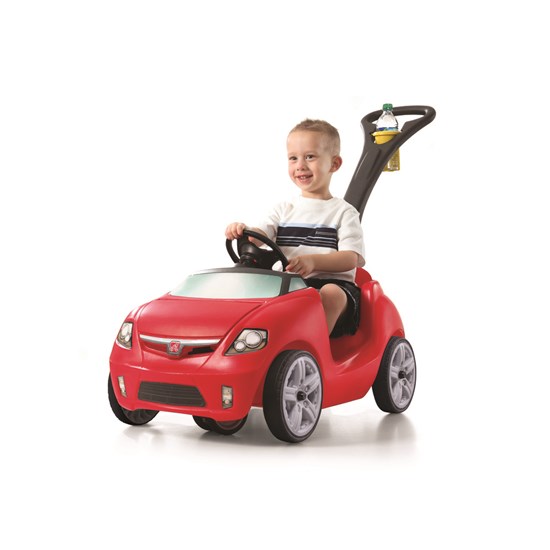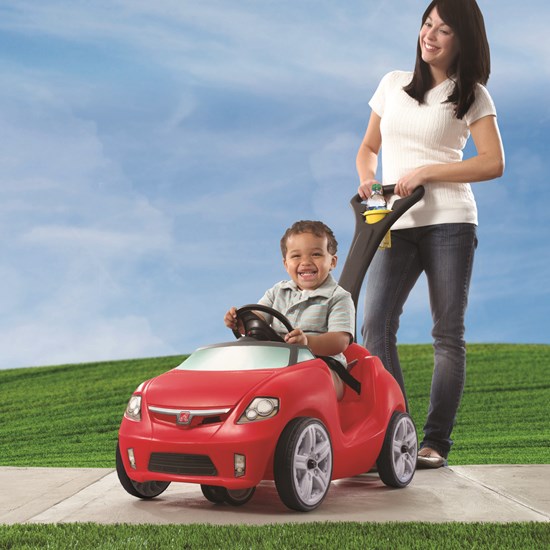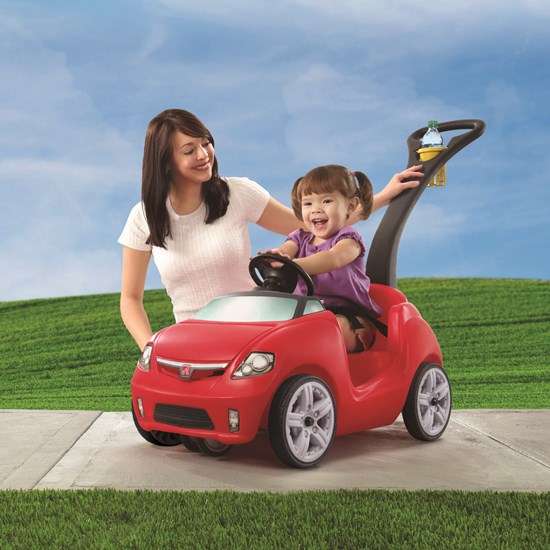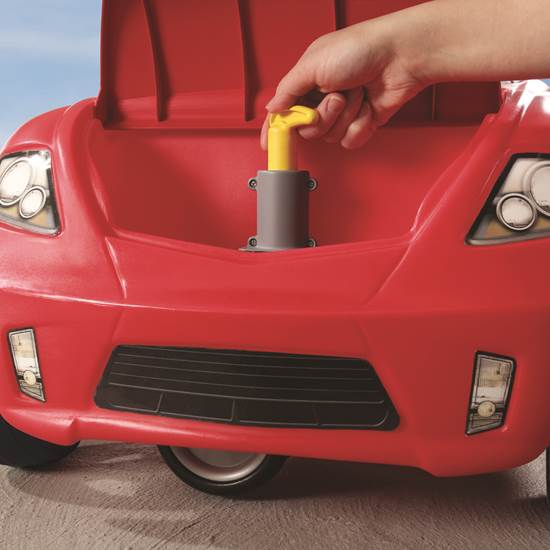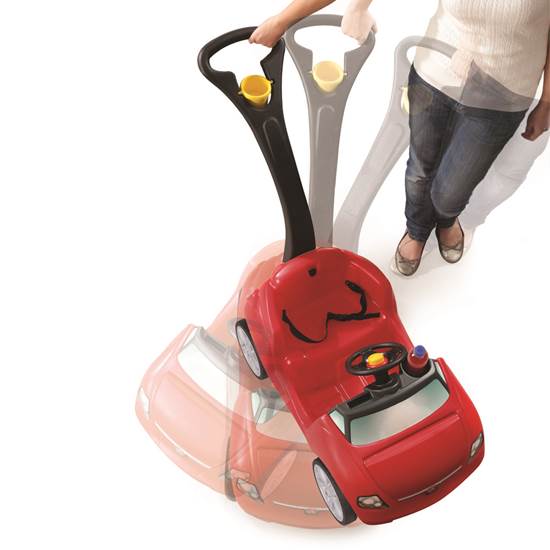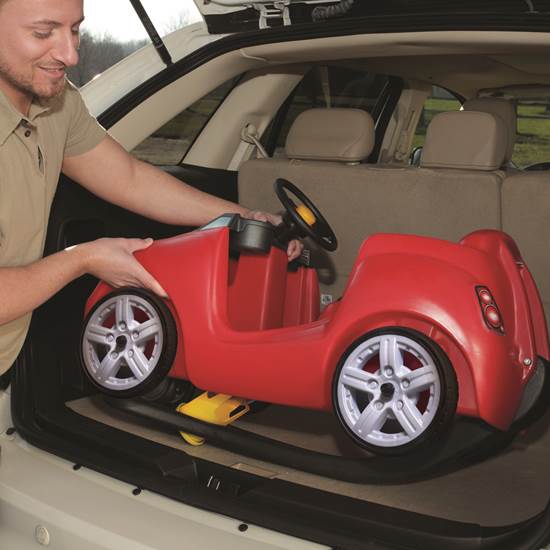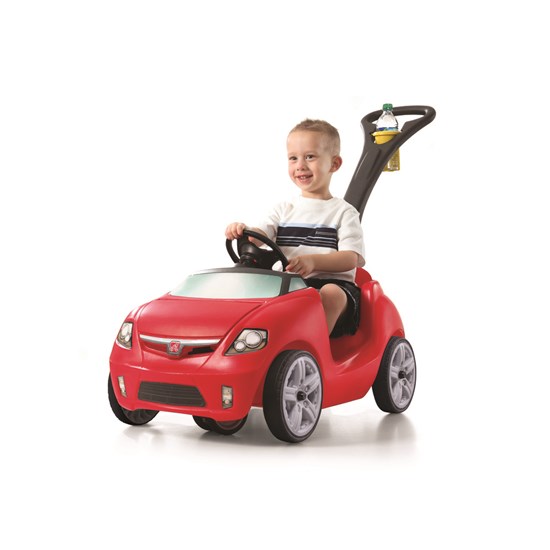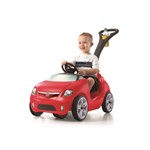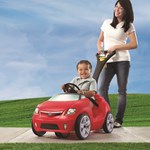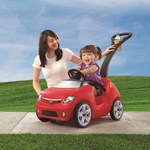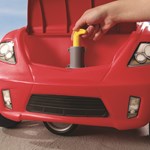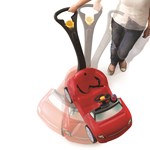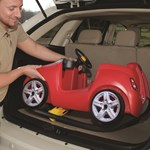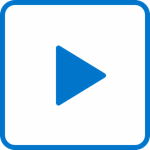 Easy Steer Sportster™
In stock
$89.99 $85.99
+$9.99 shipping (via FedEx)
IS THIS A GIFT? DON'T SPOIL THE SURPRISE!
This item ships with an image of the product on its outer packaging.
Rated 5 out of 5
by
Working mom of one
from
Wish I got it sooner!
My daughter loves her car. I bought it after visiting the playground and realizing she was the only kid without a car. It is AWESOME! Easy to steer and best of all she is happy to sit in it. Putting it together was not fun though. It has several pieces that are supposed to snap together and it was next to impossible to achieve that. Getting the steering wheel on in particular was hard. I had to sit in the car and my husband sat in front of me as we both pushed to get the wheel in place. I thought my husband was going to blow a gasket he was so frustrated but we finally got it :-) I definitely wish we had gotten it earlier (1st birthday would have been best)
Date published: 2013-03-11
Rated 5 out of 5
by
Anonymous
from
Excellent
My 2 year old son loves his car. He heads down the hall to sit and wait in it for us to go on a walk. My neighbor jokes about the mileage he's already put on it. The tires are super quiet. The car is so easy to turn. There is a cup holder for him and a cup holder for me that just fits my iPhone 6. He loads up with a ball by his feet and his drink and is ready to go. I would buy this again and again
Date published: 2015-10-23
Rated 3 out of 5
by
Momof3scbeauties
from
Cute but..
I bought this for my child's 2nd birthday. Overall it is a cute car. Very easy to steer and my daughter loves it. HOWEVER, it only gets 3 stars because the steering wheel will not stay on. I called step 2 and the sent me a new steering wheel very quickly. (They have pretty good customer service). But the 2nd steering wheel is doing the same thing. Ithe appears to be a design flaw and flimsy clip that holds it on. Overall I would recommend but with the disclaimer that the steering wheel comes off.
Date published: 2016-08-09
Rated 5 out of 5
by
MeMe of 2
from
Grandson's favorite toy even after a year!
I bought this for my grandson's first birthday which was March 2014. My husband had put it together before the birthday party. It was a huge hit the day of the party with over a dozen children ages 1 to 6 playing with it. We have walked over gravel, cement, dirt, grass and asphalt for hours at a time with absolutely no problem. It has taken a beating for sure and I am really surprised it has held up. I now have another grandson that will be turning 1 in November and am debating whether to get him his own or go for a wagon so I could have them both in the wagon at the same time. It would be great if Step 2 would actually make a 2 seat like the red and blue that can fit 2 kids and be pushed the same way! Don't know if I can get my older grandson to give up his red car for a wagon for our walks!
Date published: 2015-07-22
Rated 3 out of 5
by
momInDc
from
Good and bad
My 15 year old really likes this car. Since he likes it and it gives us a way to take fun walks in the neighborhood, I'm satisfied. There are three negatives you should know about but in the end, I would still buy this one. 1. The storage in front is really small. One sippy cup and 1 pair of toddler size 6 shoes is the limit. I would put the storage around half a cubic foot but it is shaped weird so that makes it extra hard. 2. The "sport steering feature is made poorly. It doesn't really do anything. I would've rather had extra storage. 3. The cupholder only holds bottled water. Don't expect to get any coffee cups in there. Grande iced beverage cup from Starbucks does not fit. Here are some improvements I'd like to see. 1. Close one side of the car so the child can at least store a book next to their foot. 2. Have some place to hang hooks near the back so you can hang a basket. 3. Reclining seat would be a dream. 4. Make the front ledge of the storage area higher so things don't fall out.
Date published: 2012-04-04
Rated 1 out of 5
by
Anonymous
from
Steering Wheel Won't Stay in!!!
This is a fun toy. Unfortunately, the steering wheel won't stay in making the product next to useless for a child trying to simulate driving. This was an expensive Christmas mistake. Add to that, I waited on hold for a half an hour to request assistance on December 26 and when the operator came on she introduced herself and then promptly hung up. Repeat call backs were met with a busy signal. Poor customer service.
Date published: 2012-12-26
Rated 4 out of 5
by
Anonymous
from
Love the Sportster
I bought this for my almost 1 year old son. My older daughter has the pink version from a few years ago. This is a much smoother ride and twists and turns with ease. It's super cute and both my kids love to ride it in (separately, of course). It took my husband about an hour to assemble it and he is pretty handy. Overall, a definite YES YES YES.
Date published: 2012-10-31
Rated 5 out of 5
by
Anonymous
from
Great Purchase!
I bought this for my daughter and she just loves it! It is light and easy to push and turn. She picks this over the rest of her ride-on toys. I hope that she does not outgrow this for a long time to come, but if she does, it will be passed down to other family members.
Date published: 2012-07-09
How do you get the front axle on? I feel like I'm going to break it by hammering it. I've smacked it as hard as I can and it doesn't budge
Ugh! I remember that day like it was yesterday. Literally, feel your pain. I used a piece of 2x4 and just went full King Kong on it. I eventually had to go ask a neighbor to assist in holding the car so I could focus on Wack-a-moling it to death. Once it is, it's never coming out. 
Date published: 2021-02-13
Can you buy a replacement steering wheel for thjs?
I don't know - I think that would be a question for seller 
Date published: 2020-07-20
Where can I buy new decal stickers?? The window stickers are pealing off.
Please contact our Consumer Service Specialists at 1-800-347-8372 Monday through Friday, 8AM -5PM Eastern Standard Time and we will be happy to help you.
Date published: 2019-11-06
There have been quite a few complaints on various sites about the steering wheel coming off. Has there been any changes made to alleviate this problem?
This is the second step 2 push / ride car I have purchased. The steering wheel did come right off the first one (purchased about 5 years ago), however I have had 2 years of amazing experience with this one. It looks brand new after lots and lots of use. And the steering wheel is intact. 
Date published: 2019-08-13
Is the handle length the same for the easy steer and the whisper model? I'm tall and I don't want to be hunched over while pushing my child around. 
The Easy Steer Sportster™ and Whisper Ride Buggy™ have the same handles.
Date published: 2018-09-26
Where can I get the replacement decals?
Please contact our Consumer Service Specialists at 1-800-347-8372 Monday through Friday, 8AM -5PM Eastern Standard Time and we will be happy to help you.
Date published: 2019-06-11
Is there a place for the child to put his feet while being pushed so they don't drag on the ground? Or do they just have to hold their feet up themselves?
The Easy Steer Sportster™ features a floor for support.
Date published: 2018-03-19
I have an older easy steer sportster and some of the decals have come off. what kind of solvent will remove adhesive without harming plastic body?
We recommend trying a 50/50 mix of warm water and vinegar to remove the adhesive from the decals on the Easy Steer Sportster™.
Date published: 2018-03-27