Easy Steer Sportster™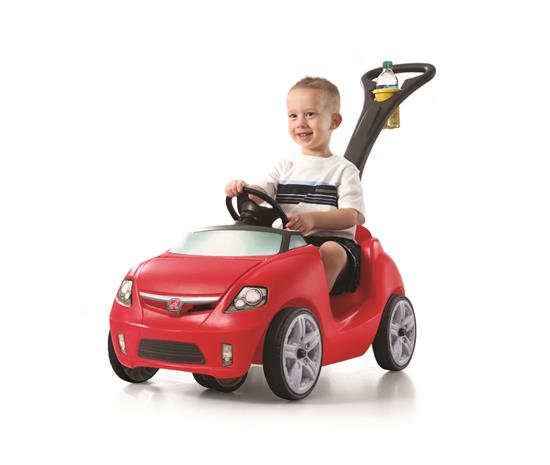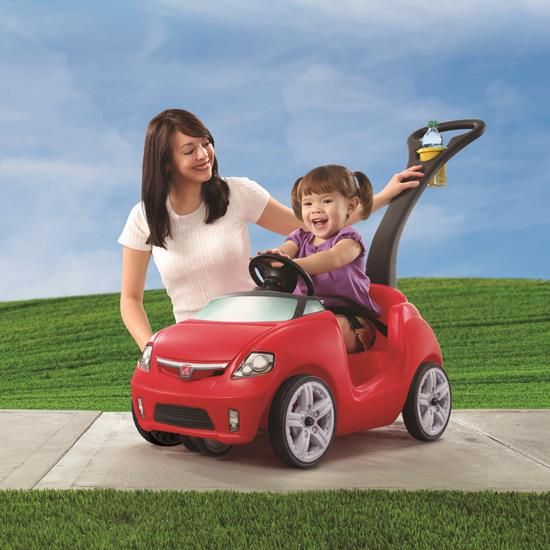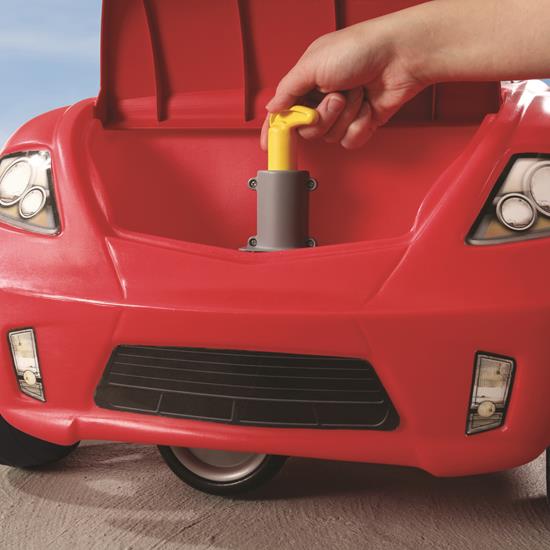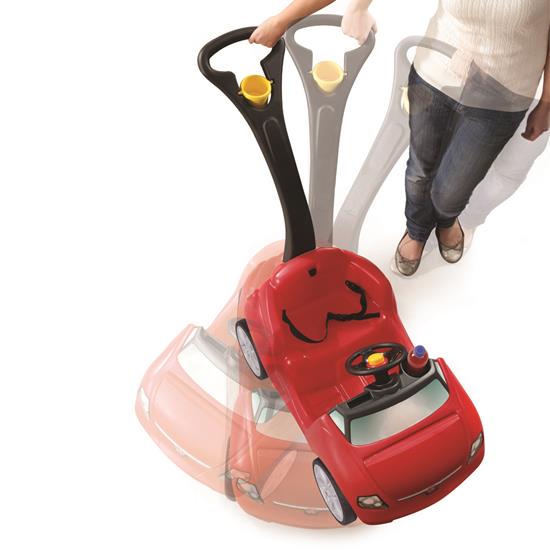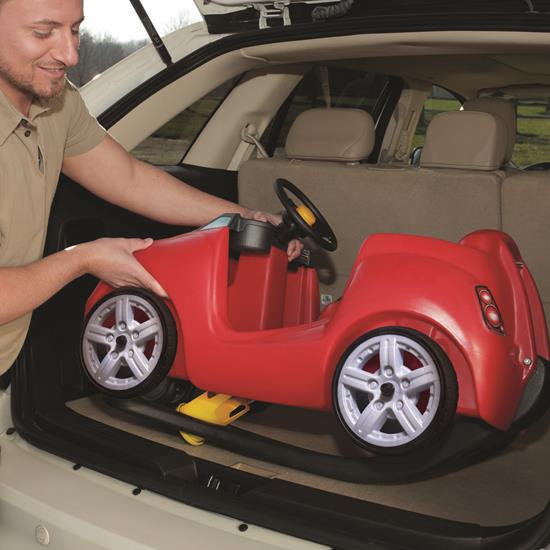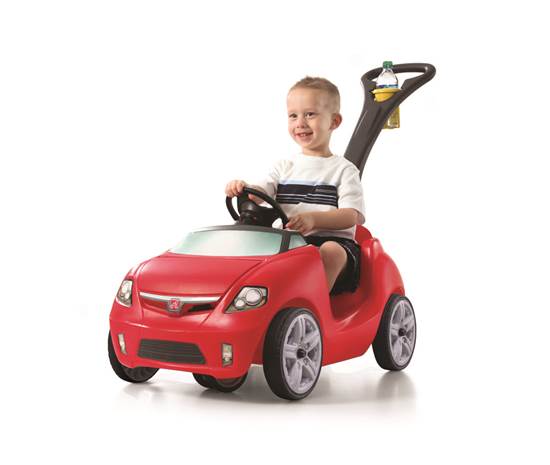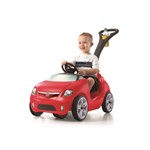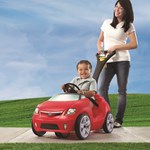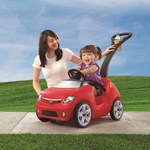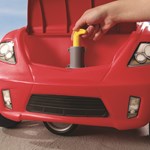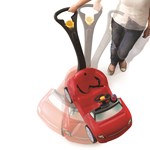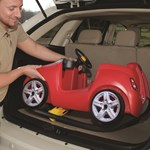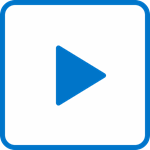 Easy Steer Sportster™
In stock
$74.99
+4.99 shipping (via FedEx) When will my item arrive?
The Step2 Easy Steer Sportster is a unique modern buggy that adapts to multiple terrains!
IS THIS A GIFT? DON'T SPOIL THE SURPRISE!
This item ships with an image of the product on its outer packaging.
Rated 4 out of 5
by
Anonymous
from
Easy Steer Sportster by Step2
Bought an earlier version 6 years ago and don't remember being this challenged assembling it. First version survived two children and only the nonavailability of a new handle caused me to buy a new car. Had the part been available, our first car was still in great shape.
Date published: 2015-01-04
Rated 5 out of 5
by
Anonymous
from
Great product!
I got this for my son's first birthday. He loves it! It is a great transition from the stroller and he can use it even after he starts walking. We take it every where! He can even get in and out of it on his own. He also loves to push it around.
Date published: 2013-10-09
Rated 5 out of 5
by
Anonymous
from
We love this!
We love our Easy Steer Sportster! It provides a fun alternative to the stroller. Very lightweight yet durable and well-made. We haven't yet gone "off-terrain" but it definitely seems like it could handle it! This is a great buy.
Date published: 2012-04-05
Rated 5 out of 5
by
Raizelle
from
Just what I wanted
I love how easy it is to steer this car. Much better than the other one I have that you need to pick up the front wheels to turn corners. Really cute. My baby lives riding in it.
Date published: 2018-07-15
Rated 5 out of 5
by
Hoovend
from
best buy!
When you get the product it seems like it is a lot to put together but it is easy to assemble. Grandbaby loved the car and wanted to ride it for hours after he got back home.
Date published: 2015-12-25
Rated 5 out of 5
by
I and E's Mommy
from
Great ride!
My 2 year old loves this car! It's got enough room in the leg area for him to be able to use it for another summer. It's smooth and quiet. All in all we love it.
Date published: 2012-08-20
Rated 1 out of 5
by
Winter ONEderland
from
Missing parts
We are missing the main piece which is "I" it holds the wheels together I believe. Whom can I contact to have this 1itwm delivered. Or a replacement
Date published: 2018-12-16
Rated 5 out of 5
by
Anonymous
from
Great toy!
The Car is perfect. The soft wheels make it nice and quiet and putting it together was easy. My son loves it and literally won't get out of it.
Date published: 2016-05-04
Rated 5 out of 5
by
Anonymous
from
Very impressed
This cart is for my 14mth old grandson. Great for walks outside. Moves very easily and turns nicely. Very sturdy and just plain cute!
Date published: 2013-01-23
Rated 5 out of 5
by
Anonymous
from
Great product, easy use, would buy again
This is the perfect little car for strolling through parks or along trails, thanks to the pivot wheel making rough terrain smoother.
Date published: 2014-04-01
Rated 1 out of 5
by
Elaine
from
Didn't last a day
Bought this for my grandsons 1st birthday. It didn't even last the day. So upset, and I can't seem to locate my receipt.
Date published: 2018-08-08
Rated 4 out of 5
by
Zugos
from
My son loves it...
This is very durable and light weight product. We take it everywhere with us. I wish it had removable sunshade.
Date published: 2012-07-07
Rated 4 out of 5
by
Shar
from
I would buy this product again
Used as a stroller for my 1 year old Granddaughter, when we walk and her older sister rides her bike.
Date published: 2015-05-20
Rated 5 out of 5
by
Miller around town
from
Great product my son loves it
Very easy to assemble and my son enjoys it everyday and can handle any terrain
Date published: 2014-07-28
Rated 5 out of 5
by
Grandma Maggie
from
Granddaughter Loves It
After a rocky start, Step 4 got this to me in a timely manner.
Date published: 2014-01-28
Rated 3 out of 5
by
rickys mom
from
It's Okay.......
kinda of a pain to get the front axle on
Date published: 2014-11-07
Rated 4 out of 5
by
mommy mama
from
Fun Fun Fun!
I could only find this at our local [@] which was wonderful because they had one all set up to try out. We LOVE the underside wheels which is what allows it to turn smoothly..like a hidden coaster wheel. The horn is a boring squeak but that's ok. My 10 month old loves to ride in this. I wish it had a sunshade, but put a baseball cap on and that will work too. Our model took quite sometime to put together. Alot of parts didn't line up especially the handle which my husband was about readly to throw after over and hour worth of trying. We managed to make it work, but I really should just return it to [@] for a different one. I'm 5'7 and the handle is tall enough but could be a smidge taller. The cup holder is not designed to hold items such as hot liquids as it sways over the childs head hence the water bottle only feature. The cup holder at the steering wheel is larger for sippy cups/cans. The trunk space is separated compartment ( the knob for the wheel is in there)so a few small things will fit in , but don't plan on packing large items. The knob turns on and off so when you are not on a smooth surface, ie grass or rough terrain you bring the center wheel up and off and then push on the regular front and left tires. The seat belt is adequate it would be nice to see a third center crotch strap, but again, this is for older toddlers so it basically keeps the child from pulling forward and off the seat. they can still lean left/right and tip out/over if not watching. Overall this is a top notch product with loads of entertainment and use at a great price! And it's super cool looking too!
Date published: 2012-04-20
Rated 5 out of 5
by
activemommy
from
best one so far..
i had to write a review. we really love this buggy. we are not first time parents and previously owned both the original push around buggy and the whisper ride buggy..they all have been great but not as great as this one. the original push around buggy worked well however those plastic wheels were quite loud. also in order to put the handle away to fit it in our trunk, we would have to pull out a knob for storage. It was a little smaller and was therefore outgrown faster.the whisper ride buggy was great,,it was a little bigger than the original and the wheels are really quiet however it did not have the option for folding the handle, or taking out the knob, like the original, so traveling with it was difficult.the other difference in the whisper ridde was also the electronic horn.this new buggy is great. it is wider than the others and roomier, it has the new steering option which is great. i guess if you have not driven the other buggys you would not notice it. but turning curves or just turning around on the other buggys was not very smooth,almost like dragging it, and it makes a great difference. we love it. and this buggy the handle can be folded down for storage and without taking out any knobs.this new buggy does not have the elecronic horn, however i was quite fine with that. i guess its a matter of preference, but for me this is better. with the whisper ride as soon as you even lightly just touch it, it would make noise, and it got a bit much for us.and yes, the cup holder on the handle will only hold a bottle of water, i imagine its for safety(i have to dissagree with a previous reviewer who wanted to put cup of coffe in it. Im not sure why someone would want to put a cup of hot coffe on the handle of a childs buggy while driving it, as it sits right above a childs head as it seems a little dangerous,just saying)bottom line is we love it.
Date published: 2012-04-16
Is the handle length the same for the easy steer and the whisper model? I'm tall and I don't want to be hunched over while pushing my child around. 
The Easy Steer Sportster™ and Whisper Ride Buggy™ have the same handles.
Date published: 2018-09-26
Where can I get the replacement decals?
Please contact our Consumer Service Specialists at 1-800-347-8372 Monday through Friday, 8AM -5PM Eastern Standard Time and we will be happy to help you.
Date published: 2018-09-12
Is there a place for the child to put his feet while being pushed so they don't drag on the ground? Or do they just have to hold their feet up themselves?
The Easy Steer Sportster™ features a floor for support.
Date published: 2018-03-19
I have an older easy steer sportster and some of the decals have come off. what kind of solvent will remove adhesive without harming plastic body?
We recommend trying a 50/50 mix of warm water and vinegar to remove the adhesive from the decals on the Easy Steer Sportster™.
Date published: 2018-03-27
Is this car bpa free?
Step2 products are manufactured from Linear Low Density Polyethlene and/or Polypropylene plastics which do not contain Bisphenol A (BPA). Our products are also compliant to the CPSIA phthalate requirements as independent.
Date published: 2018-03-27
I bought my grandson the STEP2 easy steer sportster back in 2014. The center steer wheel has broke and I am wondering if i could get a replacement wheel ?
You can order replacement parts through our Customer Service Department. Please call toll free 1-800-347-8372 Monday - Friday, from 8-5 ET and we will be happy to assist you further with this request.
Date published: 2018-03-27
am i able to order replacement decals? im in australia
Thank you for your interest in Step2 product retailers in Australia. Specific products and quantities vary by retail location, please contact Little Smiles Pty Ltd. with your specific request. Little Smiles Pty Ltd. PO Box 6685 Point Cook VIC 3030 Australia 61 3 9395 5015 (i) 1300 665 882 (p) 1300 665 883(f)
Date published: 2018-03-27
What's the dimensions of the actual box/packaging in inches?
The packaging dimensions for the Easy Steer Sportster™ are as follows : 34.25 x 18.75 x 15.75 in
Date published: 2018-03-27