Elegant Edge Kitchen™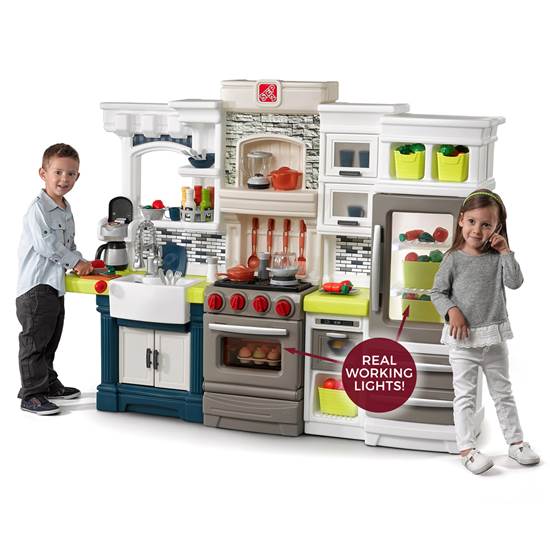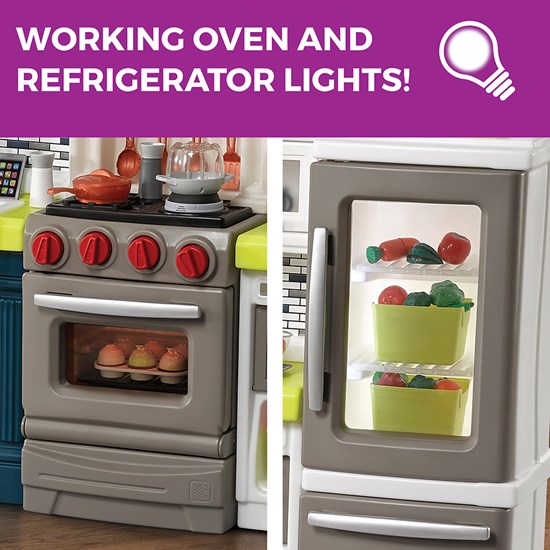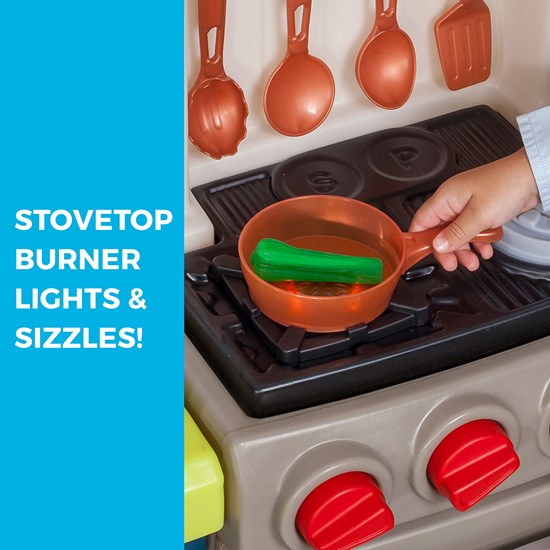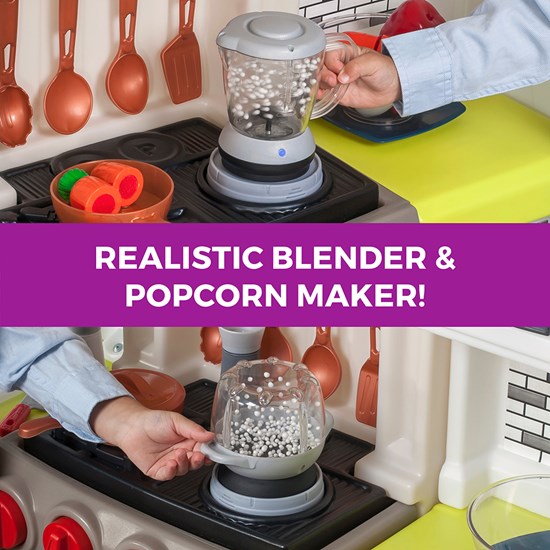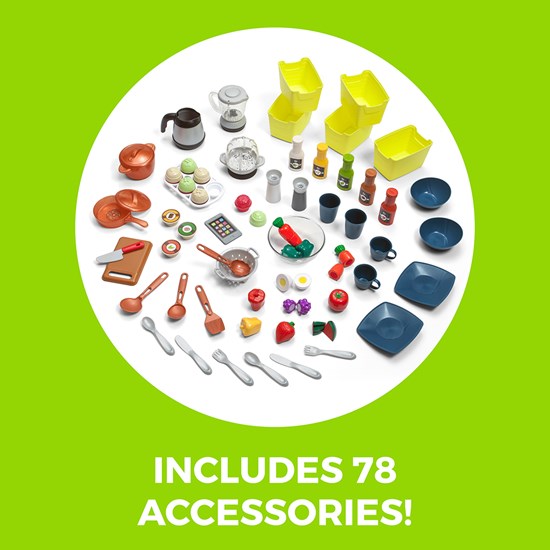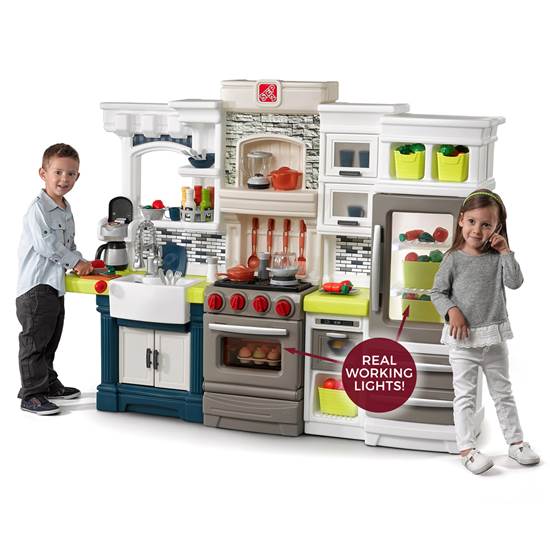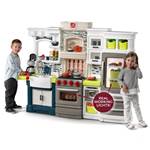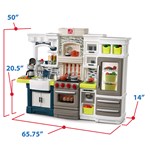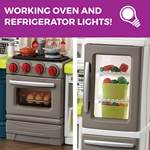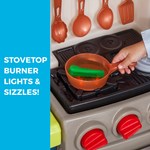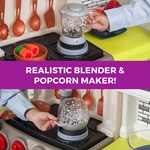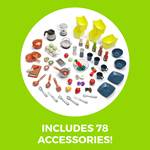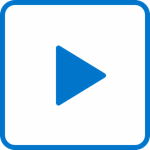 Elegant Edge Kitchen™
In stock
$349.99
+4.99 shipping (via FedEx)
IS THIS A GIFT? DON'T SPOIL THE SURPRISE!
This item ships with an image of the product on its outer packaging.
Rated 4 out of 5
by
Anonymous
from
This kitchen is awesome!
This kitchen is awesome!! I love it, my kids love it, everyone loves it! It is huge with all the bells and whistles. It has some great effects. I also really appreciate the fact that it comes with enough accessories (food, dishes, etc) that I didn't have to buy any seperately. Putting it together was a bit of a job, but doable. The reason I am giving it 4 stars instead of 5 is because the sink faucet is horrible, it is so big that you can not fit anything under it to "wash" including little hands. I mean it is down in the basin of the sink. It is so strange that I entertained the idea that they had sent me the wrong faucet. I also think for the price that it could have had the sound of water running when you pull the faucet handle and maybe even a few more interactive features, like sounds for the coffee maker and microwave "buttons". But all in all it's great.
Date published: 2017-03-17
Rated 5 out of 5
by
LoveAlwaysMakeup
from
DETAILED REVIEW OF THIS SUPER LUXE KITCHEN
I (mom) was able to put this kitchen together in 4 hours with nothing but a screwdriver. The holes are not pre-drilled but indented where the screw tip needs to be started, apply a bit of pressure and the screw will easily thread in. I know others have said the holes should be drilled but if they were - the screws would not be able to grip and hold the pieces together. This is a large, long kitchen so assembly is going to be longer but the finished product is fantastic. I have three girls (4,5&9) who can all play together in the kitchen for the first time. The oven on this kitchen is bigger then I have ever seen, much like a wooden kitchen, the lights make it seem like items are truly baking inside. Included is 10 cut-able play food pieces that are very high quality. I added some plastic beads (from kids bracelet making kit) into the coffee pods and spice bottles before I snapped them together which gives added noise when my kids use them (they LOVE IT) and once snapped together they can't be taken apart so I don't have to worry. I do wish the sink had a black rope instead of being solid plastic so they could use it more, its very big and makes it hard to wash bigger items but is not a deal breaker, just could be improved. I love the look, design, function and size of this kitchen its so much nicer then any others I have bought. I wish the microwave had buttons that made noise too, but I understand it still has to be cost effective. I did not want to spend this much on a kitchen, but after looking at a TON of kitchens this one is truly the best if you have more then one child. I remeber after putting together our last kitchen how small it seemed & disapointed I was about it, not with this kitchen, at ALL. The plastic on this set seems to be much better quality then our last too. I think its well worth the price now having it home and seeing how much my kids (and I) love it!!! If you can get it on sale even better!!! The fridge size, lights, stove size, lights and extra storage make this kitchen a knockout. FYI - The stove nobs click as well as the salt & pepper grinders too. Picture shows height to my 9 year old, beads I added, etc. A++++
Date published: 2018-01-08
Rated 5 out of 5
by
Vrindagwin1
from
Perfect kitchen for all ages
This kitchen is amazing! It came in three separate boxes, but instructions were clear and easy to follow. My oldest is 6 and the previous kitchen was too small for her. This is the perfect size for older kids, but doesn't take away from younger kids play either. My 3 year old finds just as much to do and has just as much fun as his older sister. The lights, popcorn machine and little extra touches really added to the realism for the kids.
Date published: 2017-11-12
Rated 5 out of 5
by
Paola
from
Very good toy
The kitchen has a beautiful layout, with so much to do. My kids get hours of pay with one section only, if they get bored with the refrigerator they can easily move on to the oven. The only thing that we changees is that we used an electrical screwdriver to make the holes. It was much easier using an electric screwdriver than a regular one and I think it may have helped us finish building it in under 2 hours.
Date published: 2018-01-05
Rated 4 out of 5
by
Cassidy
from
Mostly Great Product
My expectations were met with this product. My only complaint with the product was with the back of the base of the kitchen sink. It was so scuffed and so scratched up, I honestly thought it was a used piece. Since the front was in great shape and the imperfections were on the back, which sits against the wall, I felt no need to exchange it. My only suggestion for an improvement would be the actual work space. The countertop space is limited and sometimes makes multitasking difficult.
Date published: 2018-01-08
Rated 5 out of 5
by
Anonymous
from
Best toy purchase I have made!
My two kids (1.5 and 3 yrs old) love this kitchen! My 3 year old normally has such a short attention span, but he will play with this kitchen for hours! They both love the popcorn maker and blender. I like all of the storage space for the food and accessories. The plastic food that comes with this is of great quality. Very sturdy compared to some of the cheaper plastic sets I have purchased in the past. The refrigerator and oven lights are also huge hits. They both enjoy the "updated" coffee maker with pods. I purchased a microwave to set in the space above since the microwave on this is not electronic and it fits perfectly. I love this because it lets kids be creative and imaginative but also teaches them valuable life skills. So far, this is holding up very well. My kids play with it daily and there is absolutely no sign of wear. I was hesitant at first to spend so much on this but my kiddo has been wanting it since he saw it in the toy catalog before Christmas, but I can whole heartedly say that it is worth the cost. There are so many features that it can entertain kids for quite some time. I've had kids up to age 6 over and they even have a great time with it. I highly recommend this product! #sweepstakes
Date published: 2017-04-23
Rated 5 out of 5
by
Anonymous
from
Yes I would purchase this again :)
My two kids love this kitchen, it is everything we expected and more. Plenty of different activities so both can play at same time. Assembly was straight forward and easy, I assembled everything in about two -three hours. Kids love the lights in the oven and refrigerator. The working blender and popcorn attachments are a huge hit and they love that the cookware looks real like mommy's. Love the little coffee maker on it and it comes with three pods, super cute.
Date published: 2017-03-27
Rated 2 out of 5
by
Mimsi
from
Could be better for the price
The kitchen is very elegant & grand. However, for the price we are paying for this beautiful kitchen I wish it did more. It would have been great if it made more sounds. For instance, when opening/closing the fridge, the oven, the sink, the coffee maker, etc. Also, the hooks for the ladles were so incredibly hard to put in. They kept popping off even when they weren't touched. I have to say, I'm more disappointed & than happy with this product, especially since we have so many of your other products that are so great. Very disappointing...
Date published: 2019-09-11
Rated 4 out of 5
by
Anonymous
from
Slightly deceiving....
I will be start by saying - we got an amazing deal when they were having their Spring sale.... I would not pay the full price for this by any means. It's very large and has a lot of different features for kids to play with. The stove is perhaps, the neatest feature. you put the pots and pans and other noise making kitchen appliances on - and it's pretty cool. The directions tell you to use a hand held screwdriver - there is NO WAY we could have put it together like that. We used a drill. There are no pre-drilled holes. Most of the pieces fit together well but were definitely not seamless. For the hooks on the wall behind the stove, the pieces were very difficult to get in. I had to get my drill and drill into the holes because we were pushing as hard as we could and they wouldn't go in. The picture makes it look like the accent color is lime green, it's a pale yellow. Looks different than the picture in person.
Date published: 2017-05-27
Rated 5 out of 5
by
Anonymous
from
Great, modern, and so much fun!
I love this kitchen. It did take me a while to put together and parts of it did require two people, but honestly I didn't think it was that hard overall! The instructions are a little vague but if you put a bit thought into it it's not hard to figure out. And the kitchen is gorgeous! My son is going to love love love it!!!! I would totally recommend this product!
Date published: 2017-03-27
Rated 5 out of 5
by
lorijanelle
from
Beyond Perfect for tall toddler.
I spent a lot of time researching play kitchens and I could not be happier with this choice. It's so well made, easy to put together, easy to clean, and comes with so many accessories. What was especially important to me was that my tall toddler will would not outgrow the kitchen in a year. And since this kitchen is the highest in height that I could find, I'm sure it will last for years to come. If I could change one thing it would be to have more counterspace. Notes to parents - I found that all the Melissa and Doug food sets were too big/clunky to fit in the shelves. I am very happy with the plastic food sets and cuttable food that I purchased from Amazon. I also went to the dollar store to get some partitioned food trays and more bowls for plating. =)
Date published: 2019-03-11
Rated 5 out of 5
by
Jenn35
from
Love this Play Kitchen
We bought this play kitchen for our two year-old for Christmas,and she just loves it! It came with so many different accessories (which we wraped separately) and it took her a while to get everything unwrapped! We spent about two hours putting it all together, but the instructions were very easy to understand. The light strip for the oven does not work properly, but that is the only defect with our kitchen. It is just the right size for our daughter. If she stands on her toes, she can reach the top baskets easily.
Date published: 2018-01-14
Rated 5 out of 5
by
Shelby
from
HIGHLY RECCOMEND
I bought this kitchen set for my little girl that is 3 for Christmas this year. This product exceeded my expectations for sure. While I was a little nervous for the assembly considering it comes in 3 boxes, the assembly was actually much easier than I thought, to my surprise it was actually quite simple. It wasn't near as complicated or time consuming as I was expecting, and once together, it's well worth it. The kitchen is very detailed and cute. It has just about every function a child could want or need on a play kitchen, and unlike her others, it has plenty of storage space for all of her pieces which makes it that much better. It's the perfect kitchen for my little one, it will grow with her, and was well well worth our purchase. Couldn't have been happier with it. My child and I both LOVE it.
Date published: 2019-01-02
Rated 5 out of 5
by
acetolman
from
Awesome Kitchen Set
This is great kitchen set! My daughter loves to help me cook, and now that she has a kitchen set of her own, loves making us cupcakes, pizza (not included with kitchen set), and lots of other yummy concoctions. Assembly was fairly straight forward. My only complaint is that the instructions were in black and white rather than being in color, so depicting what some of the pictures were, was interesting at times. Aside from that, this is an awesome play set, and I highly recommend it! :)
Date published: 2019-01-02
Rated 5 out of 5
by
H26M
from
Great customer service
I bought this for my son's 3rd birthday, I unfortunately received extra of some things and none of some other things for the kitchen. I called customer service and they were so easy to talk to and fix the issues of missing/extra pieces. It took just a couple of days for them to ship the missing parts and we were able to get the kitchen up and running. My son absolutely loves this kitchen. I highly recommend it. It took about an hour to get it put together, hours of fun for my son!
Date published: 2020-03-28
Rated 5 out of 5
by
7 and 2
from
Awesome product.
We purchased the kitchen for our 2 grand daughters. There is plenty for the 2 of them to do together. Kitchen was better than described.
Date published: 2018-01-03
Rated 5 out of 5
by
Rhea
from
Wow what a Kitchen!!
We happened to luck up and grab this three days before Christmas and boy are we happy with our purchase. You guys made sure it was at my door for the big day!! This kitchen has it all. It's so detailed and keeps my 3 year old happy and playing for hours. The working lights are so cool!! Highly recommend this product. The assembly wasn't bad at all. We started before the kids woke up and got finished just in time to open gifts. This was a Christmas to remember. Thanks Step2
Date published: 2019-01-20
Rated 4 out of 5
by
JerricaJ
from
Great product
I bought this kitchen for my 5 year old for Christmas and she loves it.. This kitchen she can play with it for several more years, it's big enough for 3 kids to play with at a time . I also have a one year old that loves playing with it he enjoys putting things in the fridge and oven and watches the light come on. In the instructions it's doesn't say you need a power drill but u will need one due to no screw holes where you suppose to put the screws
Date published: 2020-01-14
Rated 4 out of 5
by
Ssharon1
from
Great kitchen but...
Great kitchen like all the reviews say but could be so much more. I notice most reviews mention that their kids play with all day but my almost 3yr old seem to be bored after about 30mins. I myself am a bit disappointed. No interaction with microwave, very little pretend prep space, could definitely use more depth in storage spaces and fridge and oven(some of the baking stuff I purchase don't go all the way in oven). Honestly the only interactions happen at the stove top. I do not regret this purchase the kitchen is very sturdy and attractive and I love the size, just need more interactions for the money and size. Not crazy about the color combo either. Also the ad says stainless steel like but the color is way off. I think this is such a great product as rveryone says that step2 will improve and super exceed expectations in the future(can't wait)
Date published: 2018-12-28
Rated 5 out of 5
by
wjackson_03
from
No Buyer's Remorse
My child loves this kitchen. It has all the bells and whistles that I was looking for in a play kitchen. The only downside was In the set up. It took two hours and two people to put together and the directions left some things a bit unclear. There are certain parts that need holes tapped to install the anchor screws that came with the set. The directions aren't too clear on this but we were able to figure it out.
Date published: 2018-01-04
Rated 5 out of 5
by
AvasMomma420
from
Clear your schedule!
First and foremost.. Make sure you clear your schedule for the day.. (and have atleast one person with alot of strength to help you.) This Kitchen took us 6 hours to build. You read that right. S I X. The fact that my eager child kept coming out of her room asking if it was finished and wanting to play with it may have added on to that time, but it was such a lengthy and difficult task. Piercing the screws through that plastic killed my hands. I wish the pieces it did include had come already together because of the effort the rest of it took. By the time I finished getting it together I had no energy to put the other kitchen items together. The end result is worth it though. I love everything about this kitchen and I am so glad we decided to upgrade from the mixing up magic to this. It looks great and is very sturdy, and so COOL! I wanted to play with it too. Thanks step2!
Date published: 2019-08-13
Rated 4 out of 5
by
Nurseterry
from
Missing parts
Granddaughter who is 2 years old loved her Christmas present but sadly the oven door was missing. I will be contacting Step 2 to request one soon. This is a wonderful toy with lots of amazing actions like a blender that sounds very close to a real blender ..lights...cabinets. VERY nice ! Just know that it took grandpa who is excellent with tools, almost 3 hours to put together and a lot of patience!
Date published: 2018-12-29
Rated 5 out of 5
by
Jayem724
from
Kids love it!
Great product! Santa brought this for our 4 year old son and 1 year old daughter. They both love it. It's tall enough for our son so it's not so "baby" for him to play with and it's the perfect height for our one year old as she grows. It's pretty long and takes up some space but we were prepared for that. The kids love all the extra storage space for all their food. It was a little difficult to assemble the 4 sections together. You have to make sure they're lined up exactly right and it's definitely a two person job. I wish their was more "counter space" for them to pretend cutting and prepping the food but they make due. I don't think they've noticed the lights in the oven and fridge yet but I did and thought it was pretty neat. Overall it's an excellent product. One other suggestion would be... can't they make it so the stickers are already printed on?? That's a task in itself getting it right.
Date published: 2020-01-02
Rated 4 out of 5
by
MVelocity
from
Kid loves it!
My kid loves it! It was nice food came with it and spends hours watching the oven, turning the refrigerator on and off, cooking with the pans and blending away. But the design. It took 4.5 hours to put together. Bad instructions, bad design. Not the first thing I have had to put together by this company. A few small tweaks could go a long way. Think about it Step2.
Date published: 2017-12-28
Rated 5 out of 5
by
Nana
from
Awesome kitchen!
My twins grand children love this play kitchen. It is great for their interactive play. They absolutely love the popcorn popping and the blender blending and how the lights come on in the fridge and oven. This was a great hit for Christmas. It took the guys a little while to get it all together but a cordless drill with a screwdriver insert helped a lot.
Date published: 2018-01-15
Rated 5 out of 5
by
teachermama13
from
Toddler loves it!
This was a gift from Santa for my 2.5yo toddler who loves to help Mama in the kitchen. It is the perfect size for him with room for a friend to play. He loves the lights and sounds it makes and all of the food that came with it. I love the storage bins and cupboards so that I can hide the mess! It was easy to put together and is very sturdy.
Date published: 2018-01-14
Rated 5 out of 5
by
Anonymous
from
Amazing new kitchen
The features on this kitchen are awesome.The fridge lights up and the oven lights red when in use it makes the kids feel like they are using a real oven. The stove has many different uses including a frying pan that siZzles and a blender that blends along with a popcorn popper. This toy is well constructed and looks amazing well done step2.
Date published: 2016-10-22
Rated 5 out of 5
by
daniadown
from
Amazing play kitchen
My kids love this play kitchen. It is very big so make sure you measure your space before ordering. Construction isn't the easiest, make sure you have a power drill and someone to help out with the bigger parts, but the instructions are pretty easy to follow. Great attention to detail and lots of room for 2+ kids to play at the same time
Date published: 2018-01-17
Rated 5 out of 5
by
Susu
from
My daughter loves this kitchen!
My daughter is almost 2 years old and we got her this kitchen for Christmas. She is obsessed with it! Every morning she can't wait to cook! The features that light up and make noise are adorable, salt and pepper grinders, lazy Susan sauce rack; details were not spared for this kitchen. Well worth the money, it was a home run gift!
Date published: 2018-01-14
Rated 5 out of 5
by
Poppy
from
Kitchen magic
Great fun for my 18 month old granddaughter. Instructions are well written and intelligent in design. Did need a drill to facilitate assembly. Took me alone about two hours to build. The 73 step instructions were somewhat daunting initially however everything came together perfectly. I expect years of fun from this product.
Date published: 2019-03-17
Can this kitchen be used outdoors? 
Yes but it will obviously oxidize in the sun 
Date published: 2020-04-06
Can this kitchen be used outdoors without getting damaged? 
Well yes and no. The actual kitchen if fine for outdoors but there are stickers that you apply that would eventually get weather damage. An example: The "backsplash" is a sticker that you apply. In addition, there are some battery operated features which may not hold up if exposed to a lot of moisture. 
Date published: 2020-03-28
Are there drawers that actually pull out below the fridge? I assume that Would be better described as as freezer drawers. 
The storage below the fridge are not drawers, but actually one door, which looks like drawers.
Date published: 2020-03-14
How tall is the countertop from the floor? This is THE most significant dimension to me and NONE of the leading industry mfgs make it easy to find—I've got to read Amazon reviews on EACH kitchen to find where others have already asked—super frustrating :(
Please view the following link: https://blog.step2.com/2013/05/play-kitchen-dimensions.cfm this may assist you with measurements.The counter top height of the Elegant Edge Kitchen is approximately 20".
Date published: 2020-02-17
I have 2 pieces extra i have no idea where they go? I took pictures of them so someone can help me figure it out. Thank you
Please contact at us 1-800-347-8372 Monday - Friday, 8:00 am - 11:00 am and 12:00 pm - 5:00 pm EST, and ask for a Customer Service representative who will assist you in order to find a resolution to your satisfaction.
Date published: 2020-01-16
How would I purchase another set of all the accessories for this item?
We now offer replacement parts online. Please view the following link: https://www.step2.com/parts/ Or you may also contact our Consumer Specialist Staff at 1-800-347-8372, Monday through Friday, 8am-5PM Eastern Standard Time for assistance.
Date published: 2020-01-10
Is the hardware hiding in something? Opened all 3 boxes and no hardware to put it together with. Hoping I just missed it.  
Please contact at us 1-800-347-8372 Monday - Friday, 8:00 am - 11:00 am and 12:00 pm - 5:00 pm EST, and ask for a Customer Service representative who will assist you in order to find a resolution to your satisfaction.
Date published: 2020-01-02
I accidentally put the sink handle on the microwave handle spot. It's hard to take it off. How should I take it off?
Please contact our Consumer Service Specialists at step2-company@step2.net or 1-800-347-8372 Monday through Friday, 8AM -5PM Eastern Standard Time and we will be happy to help you.
Date published: 2019-12-23