Extreme Coaster™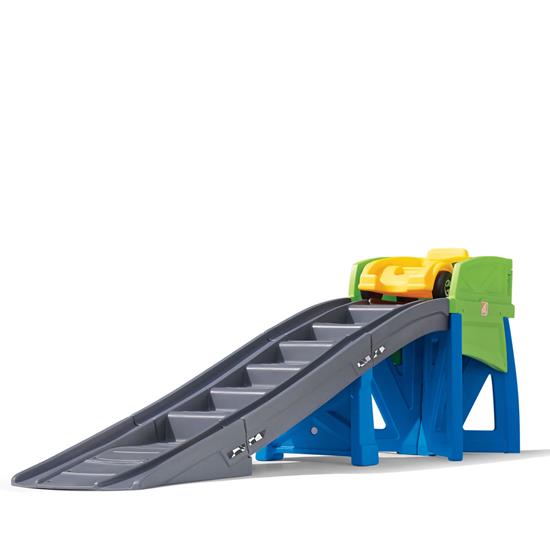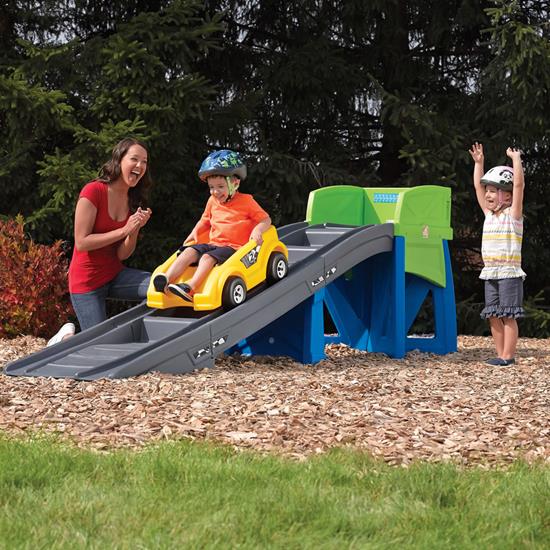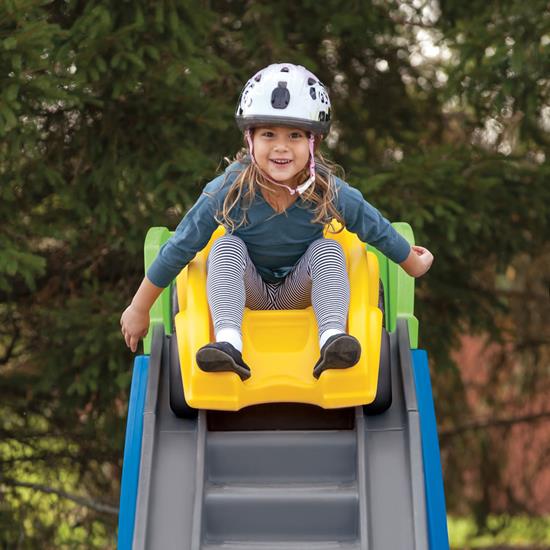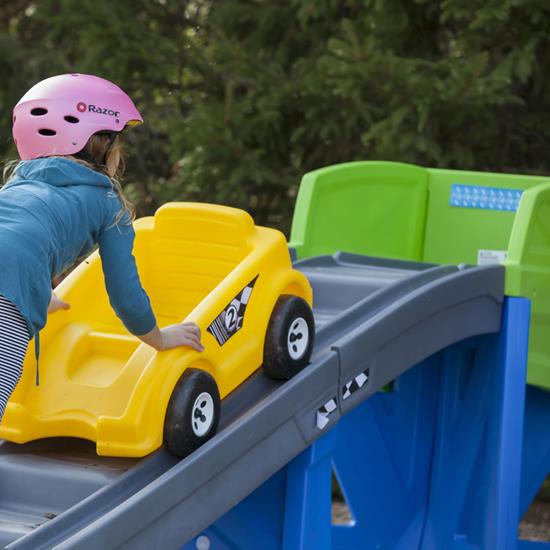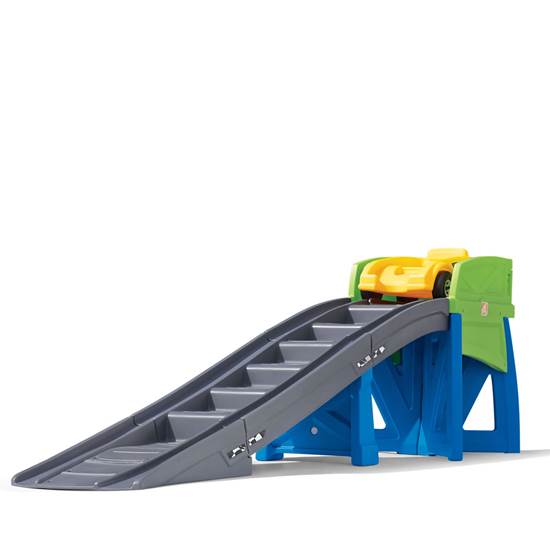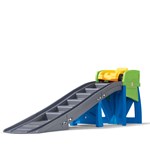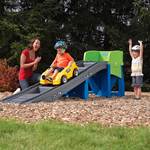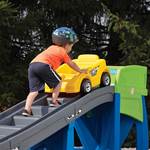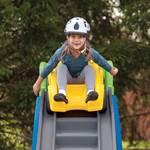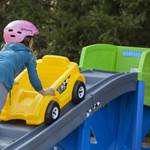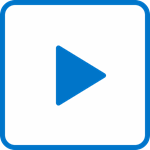 Extreme Coaster™
In stock
$269.99
+9.99 shipping (via FedEx) When will my item arrive?
Turn your backyard a mini amusement park with this Step2 toy roller coaster.
IS THIS A GIFT? DON'T SPOIL THE SURPRISE!
This item ships with an image of the product on its outer packaging.
Rated 5 out of 5
by
Baby Fly Terri
from
ooooohhhhhhhhh my goodness "WOW"
I bought this toy for my 4 year old grandsons birthday. Was a hit as soon as it was open. All three of our grandchildren just love it. From our 1 1/2 year old to our 3 year old. I am getting pictures all the time and my daughter says as soon as they eat breakfast they are playing on it. Even the 1 1/2 year old gets up set when they take her turn and she lets the other two know it is her turn. Worth the pictures and all the enjoyment of them having fun. It is priceless to see the enjoyment on their faces playing with the coaster. Just need to add a car for indivudal sale so there can be two cars for the coaster. Now my granddaughter wants her car to be pink.
Date published: 2009-04-15
Rated 4 out of 5
by
Plastic Princess
from
Little to Big LOVE It!
Kids absolutely Love the coaster. We keep it in the basement playroom since our backyard has so much other plastic. We hit 91 degrees today and it was wonderful to go play where it's cool. It gives the kids a good workout, it is wonderful exercise going back and forth. We like others have a long area, but we still use pillows at the end as a cushion when the older one gets to fast. My 15 month old can even enjoy it, we just start her at a lower point. My older one, 5, can get a bit over excited so I do wish it came with a seatbelt for safety, not just the slots. We got one after market and that made it perfect.
Date published: 2009-04-25
Rated 4 out of 5
by
M's Mom
from
The perfect outside toy
I bought this for my 4 year old and she just loves it. It was realitively easy to assembly as long as you follow the directions and only took about an hour. My daughter and her friends played on it all afternoon. Make sure that it's placed in a safe area because the car travels a good 20 ft. beyond the end of the track. We have a little hill in our yard so we have actually gone about 40. The only downfall I see is that the steps tend to sink in a little when she's walking up them so I really don't know if the 75 lb. weight limit is going to hold true. But we'll have a blast for a long time before we reach tha limit.
Date published: 2009-04-19
Rated 5 out of 5
by
anonymous
from
Step 2's coasters are awesome!
This is my fourth experience with Step 2 products and my second review. The coaster was a huge hit with the grand kids! The assembly and instructions should be tweaked (can you please label the parts with a sticker or something?) but it wasn't an all day project like the Clubhouse Climber. Customer service is fantastic! I bought this coaster and the Hot Wheels one as a gift for someone else. If anyone is on the fence between the two, if you have the room and some extra money, go with the Hot Wheels coaster IMO. More bang for the buck. And don't bother shopping around. Buy from Step 2 directly, use the coupon code, and I doubt you can beat the price. Awesome toy!
Date published: 2017-11-12
Rated 5 out of 5
by
Anonymous
from
HUGE HIT! :)
My Husband and I bought this for our son's 4th birthday, and he hasn't stopped raving about it yet. Every morning he asks, "CAN I GO RIDE MY COASTER????? PLLLEEEEAAASSSEEE"! The assembly is a little difficult considering there weren't any written instructions, but my husband has a lot of experience building things so it didn't take him long. We purchased it through the step2 website and it arrived within the week. The speedy delivery was great and the product is hands down amazing. I can't wait to furnish our yard with more step2 products!! Thanks for making such an amazing toy! It is sure to provide years of fun!
Date published: 2012-04-24
Rated 5 out of 5
by
Long Island mom of 3
from
Lots of fun!
We were watching this for a long time before we bought it, we finally decided to purchase it [...] As soon as the weather was warm enough my husband put it together, with my 2 boys eagerly looking on! It was easy to assemble and the boys are crazy about it. They were on it for hours the first day, and the second day they wanted to go outside at 9am just to ride it! Our boys are 3 and 5 and fit on it perfectly, I'm sure their little sister will be on it by next summer! It is a great toy investment because it will not be outgrown very quickly and keeps the kids outside getting exercise. Would definitely recommend this product, price seems a little steep but well worth it!
Date published: 2009-03-22
Rated 5 out of 5
by
Anonymous
from
Fun Coaster!
My daughter and I purchased this for her three children, 8, 5 and 2 year olds. It took me about 2 hours to assemble with the help of my 2 year old grandson! We had it done for him to get the first ride just as his sisters were arriving home from school. He was afraid at first but after a few times with my assistance, he was a master at it. For safety, adults should be nearby to help if needed. The children played until dark on the coaster, so they loved it. I was concerned that the 8-year old would not enjoy it but she did. The weather hasn't been conducive for much outdoor play but when it is, they enjoy it.
Date published: 2014-01-11
Rated 4 out of 5
by
Anonymous
from
Awesome
I am a child care provider with a home day care. My children absolutely love this. It is a bit unstable and flimsy, but if you watch the children while in use it is not a problem. It is VERY easy to put together and therefore, comes apart easily. Wish it was in more neutral colors like the Naturally Playful Line. Well worth the money for keeping children entertained. Even safe for two year old's. Car stays on the track easily, but does go a lot further than the actual product end. Make sure you have a lot of safe space. They can easily keep flying an additional distance of the actual product. [...]
Date published: 2009-05-06
Rated 4 out of 5
by
kidcatcher
from
So much fun but buy extra washers before assembly!
We love this toy and have actually owned it twice. They don't send you nearly enough washers to stabilize the bolts. Buy at least eight more washers and double them up. The way the kids run up the center stair, you want this thing tight! We doubled up each side of each bolt! But we have a line and love it!! I would love the toy to include some sort of bottom wheel to allow transporting it to the street easier.
Date published: 2018-01-06
Rated 5 out of 5
by
ZooKeeper
from
Greatest toy for young kiddos
This is our second time purchasing the roller coaster (2nd child) and we are so excited to watch our daughter start using it. Our son, who is now 7, loved his so much it was by far one of his favorite toys. Even though he will be too big to ride this one, I'm sure he will try. Of course you can make the coaster even more exciting for the adventurous children by aiming it downhill or building a giant leaf pile for them to crash into :-). Just sayin'....Best Christmas gift by far. So fun and not horrible to assemble. Our last one was pretty darn sturdy and held up against rain, sleet, snow and a hurricane. Yes, I may have ridden it myself too so...it's a solid piece of equipment.
Date published: 2015-11-29
Rated 1 out of 5
by
Anonymous
from
Pretty expensive for what it is
I have a dare devil 2 year old girl. She did it a few times and walked away to play with other things. About 12 kids have been over since I got it and they all loved it initally but the interest didn't last long. I had a play group of 8 the other day I'd say it was used by two kids maybe three times each. It has slots for a seatbelt but none was included. I use my little girls bike helmet since she is younger/smaller then the recommended age. [$]it totally isn't worth it for us. Unfortunatly, my husband didn't put it together right away and the two weeks for returns had expired before we realized she didn't like it. I also think older would be totally bored with it right away.
Date published: 2007-09-17
Rated 5 out of 5
by
Anonymous
from
It's really big!
We haven't used the extreme coaster yet because it is a Christmas gift, but have had the smaller coaster for several years. My 6 year old grandson tried the extreme coaster that was set up in a toy store for that reason. He loved it! It's really fast and goes really far.Our small coaster was a hit and a child magnet. Every child that came over headed for it first thing. I can't see how this coaster won't be an even a bigger hit. I recommended the smaller one to a friend last year and her grandchildren loved it too. This is a really fun, well built toy that will last for years. It makes a great addition to all the other outdoor equipment we have for the grandkids. I recommend it highly!!
Date published: 2013-12-23
Rated 4 out of 5
by
Synchro Skater
from
Great toy - lots of fun!
My sister has the "Up and Down" coaster, which my daughter enjoys, but she is getting too big for it. I got this for my daughter's third birthday, and she LOVES it! She can't wait to go outside and play on her "car and ramp" every day. Since she my only child, it keeps her entertained on her own (with my supervision, of course) without constantly bugging me to play with her! It is not easy to assemble, but it's not TOO difficult, either. It took my husband and I a couple of hours, though! The only real con I see with this product is the price...it is rather expensive for a young child's toy!
Date published: 2010-07-25
Rated 5 out of 5
by
Anonymous
from
Awesome! The Kids LOVED it!
I ordered this for my son's 4th Birthday party [...] My husband and father put it together in about 10-15 min.s. When I saw it in the living room I thought it was too big and I had made a mistake but I was wrong. My son was scared at first but from the first ride down he was hooked. All the kids at the party loved it. Even a 1 year old loved it but he's extreme! All the parents said where'd you get it now I have to get it because my son/daughter LOVES it. What my husband loves is that he can just relax while my son is on it he doesn't have to do anything. We had my son wear the helmet at first but he doesn't now. I still think he should but the ride is very safe and sturdy. Love it.
Date published: 2009-11-30
Rated 5 out of 5
by
Anonymous
from
Family owns 2 Extreme Coaster Rides
We have now purchased one Extreme Coaster for both sets of our grandchildren. We have 4 grands in one family and 1 grand in the other family.Both Coasters are played with a lot.It allows the children to learn about taking turns and about helping the younger children.If this is set up on a hill the car will go several extra yards. We do make sure that there is nothing at the stopping point.The steps make it super easy to push the car back up. The colors are bright and welcoming.We see many years of fun in the kids future with this outdoor toy.The very best thing we have ever bought our grands.
Date published: 2009-05-05
Rated 5 out of 5
by
Marianne
from
I have 9 kids - one of the best toys!
I have 9 kids - 4 under 5 years old. My teenage son put it together quickly and correctly (he is not a builder!)with the little ones climbing all over him while he did it. They have played with it almost non-stop for three weeks now. They can push the car up the ramp themselves (my two year old son does it himself)and they can roll down it themselves over and over again. They climb up and get in the car, which doesn't come off the top of the track until they push it off (it doesn't fall off unexpectedly or anything) and they even ride it backwards to make it more scary. Our 4 year old loves it, our one year old loves it, our two and three year olds love it also. Very sturdy and well made!
Date published: 2009-04-14
Rated 5 out of 5
by
Anonymous
from
Awesome Roller Coaster for the yard!
I purchased the roller coaster for my son's third birthday - a month and a half early :-) Friend's of ours have the smaller version, and I thought we would use this more. My son absolutely loves it! He can get the car to the top by himself, and push off with no problems. He even sits at the top without the car and pretends to be a lifeguard! (we live near the beach) - This was totally worth the extra money to buy the bigger coaster - we'll use it for a while! ps - after seeing this one, our friends wish they had bought the extreme coaster, not the litle one! The only con is that you have to use a power screw driver and socket set which I had to wait for my husband to come home from work to use.
Date published: 2009-08-05
Rated 5 out of 5
by
Anonymous
from
If I had more grandkids, I'd buy another
This is the 2nd set I have purchased for my grand children. The first set was so much fun, I had to make a waiting circle by the side so everyone could get a chance to ride on the coaster. It is the best. The kids get good exercise by climbing the steps and it is easy to push the car onto the track. What a ride! The 1st set went to my daughters Home in Long Island and the 2nd set went to my sons home in Connecticut. The small ones(age 1-2) need supervision but the older one can go on by them selves. Oldest so far is 8 year old grand daughter who after 3 years, isstill playing on it. The color has faded a bit but the product is as sturdy as ever and is used all year round-even on cold winter days.
Date published: 2013-12-09
Rated 5 out of 5
by
Adventure Grandma
from
Excellent Toy!
Our 2 year old grand daughter recieved this for her birthday. We were not sure she was old enough, but after the first time down we knew it was a huge success. She smiled and laughed a lot and while running back up the hill she kept repeating "again" over and over. We did purchase a helmet and I would recommend doing so especially if you are setting this up on blacktop or concrete areas that have slight drop offs just in case. The children who attended her birthday party rode this coaster the entire time they were at our house. It is a fabulous backyard toy for kids who love action.
Date published: 2010-04-12
Rated 5 out of 5
by
Anonymous
from
Bought in 2009, great product that will be fun for years!
We purchased this in 2009 and it is STILL going in 2016! If you are considering it and concerned about the cost, just know you could get 5-7 years out of it. Our boys have now outgrown it now at age 10 and 9 but over the years TONS of kids have enjoyed it. We had the green/orange version out in direct sunlight...it has faded over the years and the stickers did peel off eventually but I would recommend it to any parent, especially if you host a lot of kids at your house for play dates and family events.
Date published: 2016-04-30
Rated 5 out of 5
by
Fite
from
BUY THIS!!!!!!
We got this for our 4 year old twin girls and on Christmas morning, they played with this for 3 hours straight. We went to another family members house where the got other presents but when we got home they wanted to go play with this again. Unfortunatly it was bed time. They play with this for a minimum of 1.5 hours straight each time. Right now we have it pointed down toward a hallway. It is about a 20 foot ride from launch to stop and if we didn't have a big papasan pillow stopping them at the end of the hall they would have kept going. The best thing we have bought them to date.
Date published: 2007-12-28
Rated 5 out of 5
by
NYC to Suburbs
from
ALL fun.
I bought this as a moving present for my 4 year old son when we moved from NYC to the suburbs. He instantly loved it. He goes almost 75 feet after coming off the ramp and waves his hands in the air and tries to, of course, crash into our slate wall. He even holds my 18 month old daughter and they go down together. My 18 month old daughter loves to climb up the stairs and she even goes down herself. I hold the car to keep the speed down. Every adult wishes they were small enough to try it themselves. I call it a safe trampoline replacement...all the thrills, none of the spills
Date published: 2008-09-05
Rated 5 out of 5
by
Anonymous
from
Great product.
My wife and I bought this for our youngest son on his 2nd birthday. He has enjoyed it from day one. The coaster was shipped in 3 large boxes. The instructions were very easy to follow and the pieces were super easy to assemble. I had this completely put together and my son was riding it in less than an hour including appying the sticker decals. It is very safe and easy for my son to push the cart back up the ramp to the top, get seated in the cart, and then push himself down the ramp. My older son is 7 yrs and enjoys riding it also. This is a must for children to have in the backyard as it provides lots of excitement, exercise, and helps to build critical coordination skills. A great value for the price.
Date published: 2013-07-29
Rated 5 out of 5
by
Anonymous
from
KIDS LOVE IT!
My kids love this. I have two girls 7 and 4yrs. old and they spend hours outside on this thing. They dont even mind having to push it back up to the top every time. It took me about an hour to put together but that is becuase I didn't have some of the proper tools needed but was easy once I had them, being a single mom. There really isn't anything wrong with this product. It is fun and they get a lot of excersie from pushing the car back up the incline stairway. It is very sturdy and is a great size even for smaller yards like ours. [...]. I would definitly recommend this product.
Date published: 2008-04-14
Rated 5 out of 5
by
Anonymous
from
Step2 Extreme Coaster
The coaster is fast, big, and fun. My girls love it, their friends love it, anyone young of age (2-12+), race, or sex will love it. It is easy to assemble, light enough to move around on the yard so that one spot doesn't get worn down too much, and it is very durable. Kids push the car up the front of the ramp with the helps of steps in the middle of the platform. They can the climb on, and use the hand rails to take off! My youngest girl is 2.5 years old and already has the process mastered. The car doesn't come with a seatbelt, but there are notches if you want to add your own.
Date published: 2011-06-24
Rated 5 out of 5
by
Anonymous
from
My Grandaughter LOVES it!!!
My grandaughter absolutely LOVES this coaster...we bought her a playhouse and the pamplet with the coaster was in the box with the playhouse and I seen it, and had to get on the internet and order it right away!! [...]I put it together and we had a hard time trying to get her off of it... She loves it...couldnt have asked for a better durable toy that she loves....the only thing that I have seen wrong with it is that it tends to have a gap between where the 2 pieces of the ramp is put together, but other than that I think it is a great toy and is definatly worth the money!!
Date published: 2008-06-09
Rated 5 out of 5
by
J-STAR
from
Easy to assemble!
Just wanted to mention that this extreme coaster is well made and sturdy! Make sure you have a drill so you can easily put the screws in. Couldn't imagine having to use a screw driver as my stand alone tool! The day before we put this together, I assembled the skyward summitt and it was a nightmare (holes not lining up, holes not pre-drilled, etc). I was really not looking forward to this thing after reading some of the reviews. Was done in about 40 minutes and was concerned on how smoothly this went. LoL! Kids love it and look forward to having this around for many years!
Date published: 2014-12-23
Rated 5 out of 5
by
Anonymous
from
Very cool toy
This toy is fantastic. I was a bit put off by the price initially but my wife and I are more than happy that we spent the money because children are fickle and they become bored with most toys after a little while but not with this one. I have a 3 year old boy and a 7 year old girl and they both love it. The best thing is that my 3 year old can use it without direct supervision because it's so easy to get the car back up the ramp. He plays with it for hours on end and there is usually a line of four or five kids waiting there turn to go for a ride once we bring it out.
Date published: 2009-02-10
Rated 5 out of 5
by
Strlght26
from
so worth the money
We love this coaster...Santa brought this for our daughter at Christmas (who turned 4 today), we live in the cold snow area of western NY and we can not use this outside, so Santa Put this in the basement and we put it at one end of the room and cushions at the other end just in case ...My daughter has a blast with it. Her cousins came over they are 2, 4, 5, 7, 8, 9 and everyone of them love it...they are always asking to come over to ride the coaster.This was so easy to put together, only made a couple mistakes with the size of the screws (need to use an electric drill) so when I figured out what I did it was supper easy to fix.I can not wait to take this outside hopfully by May the mud will be gone in the yard.
Date published: 2010-03-08
Rated 5 out of 5
by
Piet
from
FANTASTIC PRODUCT!!!!!
I bought these units thinking that it would be a nice present. Was I wrong. These units are absolutely fantastic. The parts are soo well made and easy to assemble that you need to be really struggling to not be able to put this together in less than 20min. The kids stand ques to each get a turn and the durability is amazing. Our first unit is over 6 years old and still going strong. WELL DONE GUYS!!! Sometimes it is the simplest things that kids will enjoy the most. My oldest still remember his first thrilling ride. He is now 10yo and too big for it. Perfect for 3-6yoa.
Date published: 2019-06-21
Can the car for Extreme Coaster 8516KR be replaced? If so, how do I need to order one?
Unfortunately, we do not offer the car separately from the Extreme Coaster™.
Date published: 2019-04-10
Will this work on grass?   I was wondering how well the car would continue once it left the track and started on the grass.  
yes, it works great on grass
Date published: 2019-04-03
When do you think this product will be back in stock?
Thank you for contacting Step2. This item is back in stock now. Regards, Step2 Consumer Service
Date published: 2019-02-01
So when is this product back in stock?
Thank you for contacting Step2. Product is now back in stock. Regards, Step2 Consumer Service
Date published: 2019-02-01
Does the box it is shipped in have a picture of the coaster on it? 
From what I remember it doesn't have a color picture. But my boy who was 5 at the time would be able to tell what it is just from the step 2 logo. 
Date published: 2018-12-15
Which coaster is faster? Hot wheels or extreme coaster?
I don't have hot wheels so I can't say, but extreme coaster is fast and lots of fun for our girls! 
Date published: 2018-12-11
What coaster would be preferred for a 5+ year old. The extreme coaster or the extreme thrill coaster with longer track. Can't decide which one to purchase. They both look great. Are they both equally as fast?
I would probably go with the longer track for sure. Not sure of the speed difference though 
Date published: 2018-12-06
It's possible to buy repleacement of the wheels? 
We now offer parts on our website. Please view the following link to find replacement wheels and hardware Extreme Coaster™: https://www.step2.com/parts/p/extreme-coaster Or you may also contact our Consumer Specialist Staff at 1-800-347-8372, Monday through Friday, 8am-5PM Eastern Standard Time for assistance.
Date published: 2018-09-21