Finding Dory™ Whirlin' Waves Water Table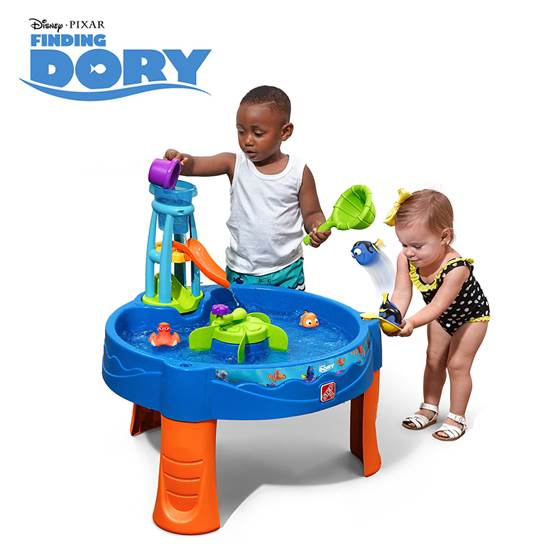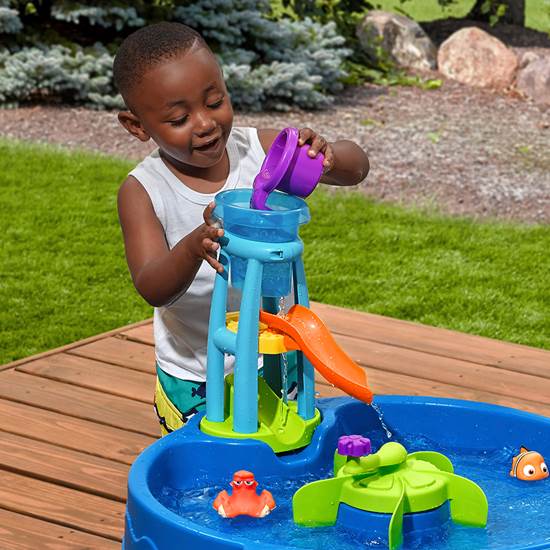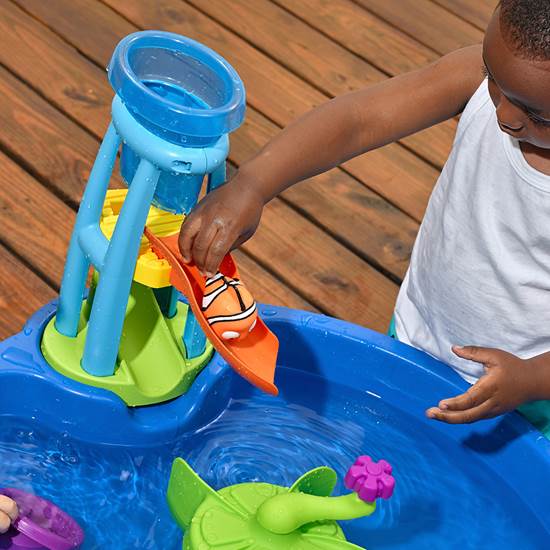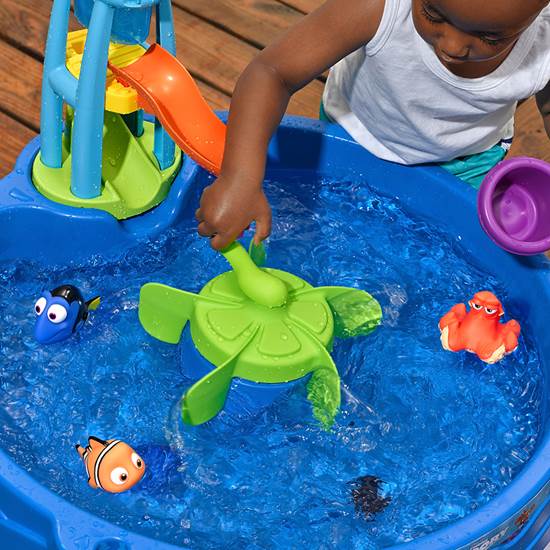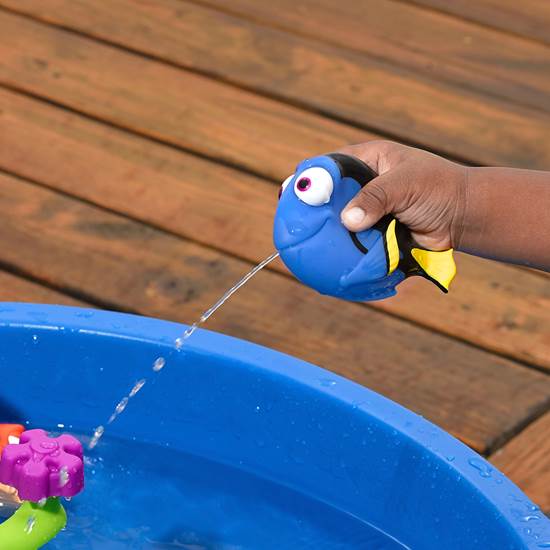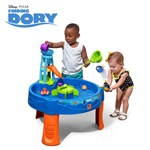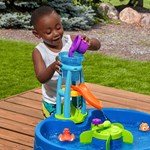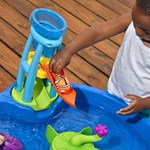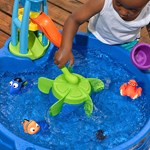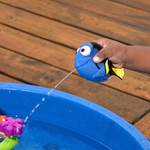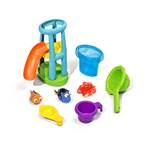 Finding Dory™ Whirlin' Waves Water Table
In stock
$49.99
+4.99 shipping (via FedEx) When will my item arrive?
Little ones will have a splash-tastic time with the Finding Dory™ Whirlin' Waves Water Table by Step2.
IS THIS A GIFT? DON'T SPOIL THE SURPRISE!
This item ships with an image of the product on its outer packaging.
Rated 5 out of 5
by
abincm
from
Neighbor envy
I specifically bought this model with the pouring tower because it wasn't available anywhere else. I usually don't like buying from a manufacturere only because I'm so used to Amazon's fast shipping. Well...not only did the product live up to my expections and more, it was delivered to me in seriously 3 days! I bought it in the middle of the week thinking I will not get it by this weekend but nope it came faster than the estimated shipping time suggested and my baby surely enjoyed it. Now my neighbor who has a different water table for her toddler is envy of mine and her son keeps coming back to play with ours instead of his! Thanks Step 2 for going beyond to ensure fast delivery!
Date published: 2018-08-14
Rated 5 out of 5
by
Ce18
from
Perfect for both of my kids to play with!
I bought this for my daughter who is a little over 1 and my son who is 3. They absolutely loved it! We put it together in just a few minutes. It's sturdy and offers hours of entertainment. The only downfall is the plug to stop the water. It doesn't hold the water without leaking out. I had my husband just use some household caulking around the plug and it's held up. Other than that the kids played with it for 2 hours straight the first day we received it. It also comes with stickers for the sides of the table. I haven't put those on yet but I added a photo of the table as we started added water to it.
Date published: 2020-03-02
Rated 5 out of 5
by
Jcava
from
Great product
Great product. Sturdy and yet affordable - in price comparison with similar products from other manufacturers there was no comparison
Date published: 2018-06-10
Rated 4 out of 5
by
LoveStep2
from
My toddlers love this!
Simple assembly. I actually spent more time aligning the decals than the time spent on putting it together. My toddlers (19 mo & 14mo) love playing with this. The height is perfect and they love the sea creature toys that come with it. 4 stars because all of the toys don't float and because the tower could be designed better. The toys don't slide down the tower slide very well. It would be a more interactive toy if they did.
Date published: 2019-05-20
Rated 1 out of 5
by
Michelle73
from
Disappointed
I got the product all assembled and water will not stay. It leaks back through the plug. I made sure it was installed correctly. Even had my husband do it and water just comes out.
Date published: 2019-05-01
Rated 1 out of 5
by
Ashly
from
Not happy
Not happy at all the thing that stops the water from coming out was defective it's here already and my husband had to go by something to stop it from leaking.
Date published: 2019-05-14
Rated 4 out of 5
by
Beckiej1995
from
One piece was cracked!
This was a great item for my almost 2 year old but the bucket on top of the slide did had a crack with small hole in it!
Date published: 2020-03-19
Rated 5 out of 5
by
Olivia
from
Perfect for all ages
This product is so adorable. Great for younger children and older children too.
Date published: 2020-02-13