Four Seasons Playhouse™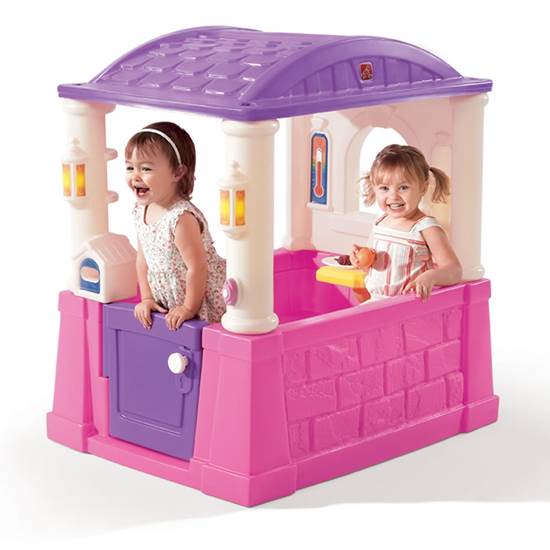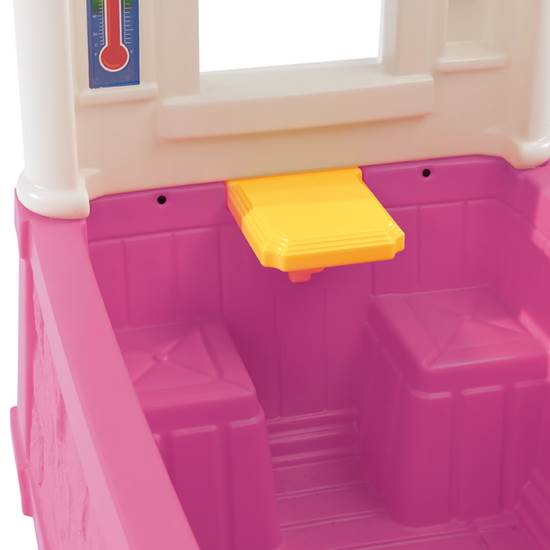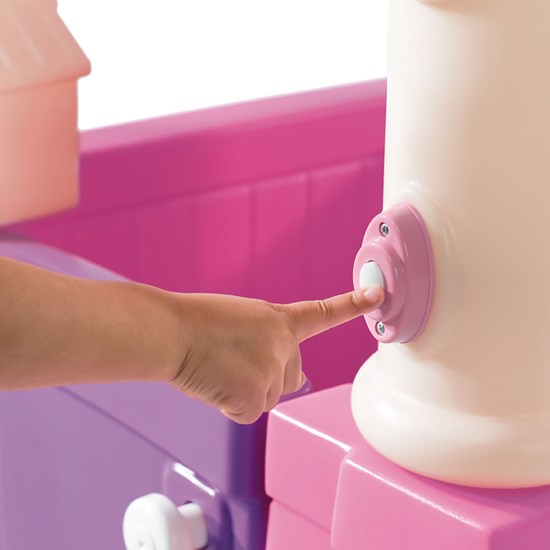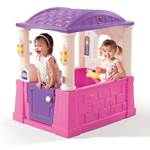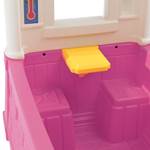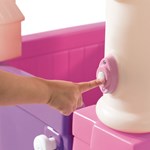 Four Seasons Playhouse™
This Step2 petite playhouse is small in scale but big on details. It's absolutely perfect for play areas both indoors and out.
IS THIS A GIFT? DON'T SPOIL THE SURPRISE!
This item ships with an image of the product on its outer packaging.
Rated 4 out of 5
by
Anonymous
from
Cute Little Playhouse
I needed a small playhouse for my pretoddler/toddler ages and this fits the bill. Even put together it appears flimsy but it does not come apart. Only suitable for a couple of small children at a time, they will have great fun. One piece of advice though, this does go together rather quickly, put the table on after you have screwed in the side panels. With the table there it makes the area tight to get a screwdriver in it. The directions will tell you to screw in the table first, just do it after. All in all nice little playhouse for the money. I love Step2 products!!!
Date published: 2009-04-15
Rated 2 out of 5
by
ChaChi
from
Not what I expected.
My daughter got the playhouse for her 2nd birthday, I was very excited about her getting it until it got here and I saw how small it was.. It was relativly easy to put together, However she is constantly ripping the door off and I've tried everything to keep it on!! Its a good size if your wanting to keep it inside. Like I said its "ok" but not what I expected/wanted.
Date published: 2010-08-25
Rated 1 out of 5
by
Anonymous
from
Disappointed.. Really small.
This is really really small and quite deceiving by the picture. I should have reasheard this more before buying it and really looked at the dimensions. My daughter who is 13 months cannot comfortably play with her friend 15 months in it because it is so small. I would spend the extra money to get something bigger.I would not have bought this if I saw it in person.
Date published: 2007-08-30
Rated 4 out of 5
by
Mom of 10
from
A lot of fun for the money!
I purchased this second hand, I thought that it was really cute. We put it in our living room because its always too hot in the summer to play outside. It fits nice, perfect size. We also have playdates and the kids love it. A 3 year old and 18 month old can def. fit inside. Our daughter like to sit in the little built in seat, like a big shot! I had to take it appart to fit it inthe car when I bought it, It was easy to take apart, easy to wash and super easy to but back together! I did realize the door-bell did not work when we got it home, probably from being outside. so I called Step 2 and was very satisfied when ordering another door bell. I have lots of comments from other play group moms. and its not a eye sore. ours is tan and has a green roof. really cute!
Date published: 2008-08-07
Rated 5 out of 5
by
Lisa, Mom of 2
from
Love it, love it, love it!
I recently bought this (for a steal of a price on clearance), it is perfect for both my 6 year old daughter and 8 month old son to play in. It may be small for some but perfect for us at this stage. It was super, super easy to put together and I just love the built in floor. We have tile in my sons room and the built in floor is not as cold as our floors. I was also able to put a blanket on the floor of it to keep it soft for the baby. This is wonderful and we have a lot of Step 2 houses and slides, etc.
Date published: 2007-09-24
Rated 5 out of 5
by
bsdavis16
from
Adorable!
Just bought this playhouse for my 15 month old daughter and I couldn't be happier. It's perfect for our living room. The size is small, but it's great for indoor use, and she should get a few fun-filled years out of it. She brings her toys and books in there, it's just the right size. Loves the door and she has rang the doorbell about 1000 times in the past 2 days. Love Step2 products, planning on getting the Sweetheart Playhouse for this Spring for outside play.
Date published: 2012-02-22
Rated 4 out of 5
by
Jacqui mom of 4
from
Perfect for my baby girl!
My daughter is almost 18 months and this playhouse is perfect for her she loves it! I love that it doesnt take up too much room like the magic fountain cottage from step 2 that we used to have in the house. The play house is also so cute! I am a little worried about how well it will hold up since i also have 2 very rowdy little boys, ages 7 and 3 and a 5 yr old daughter and it is a little flimsy which is why i gave it 4 stars instead of 5.
Date published: 2011-05-09
Rated 5 out of 5
by
Anonymous
from
FAVORITE
I bought this for my first grandson. He LOVES it. We keep it set up in the house in the winter and it is the first thing he goes to. He was just starting to walk when we first got it and now he is 2 1/2. He brings his toys in there and plays hide and seek in there and sits in it to watch his favorite dvds. It is "his" place and he knows it and feels comfortable. I highly recommend this product
Date published: 2007-12-07
How do I get replacement decals for four seasons playhouse?
Please contact our Consumer Specialist Staff at 1-800-347-8372, Monday through Friday, 8am-5PM Eastern Standard Time for assistance.
Date published: 2019-12-03
Should I buy new sticker and door bell? 
Please contact our Consumer Specialist Staff at 1-800-347-8372, Monday through Friday, 8am-5PM Eastern Standard Time for assistance.
Date published: 2019-01-11
Does this come with mail for the mail slot?
The Four Seasons Playhouse™ does not include mail for the mailbox.
Date published: 2017-11-13