Fun Time Room Organizer™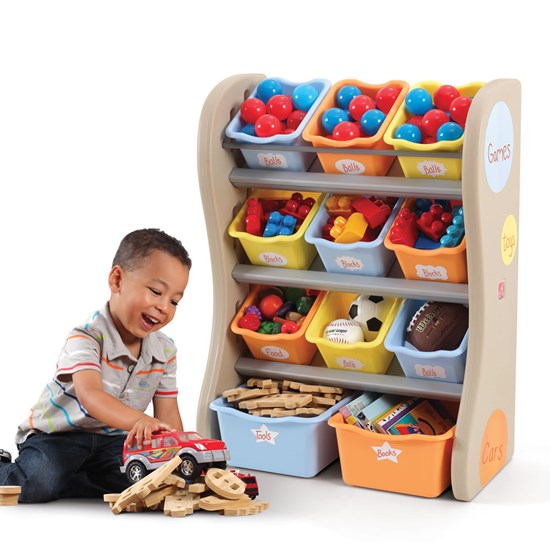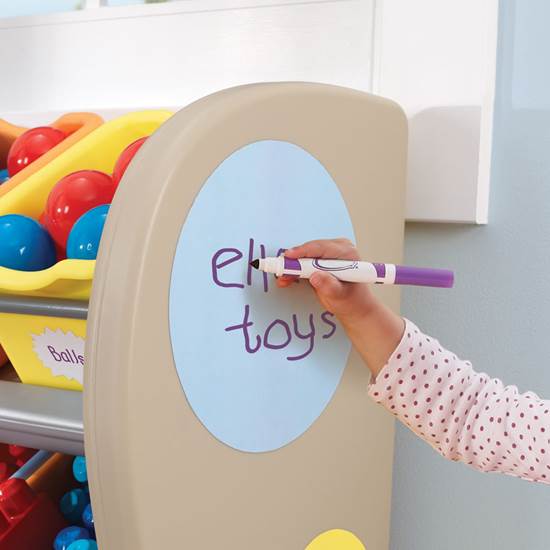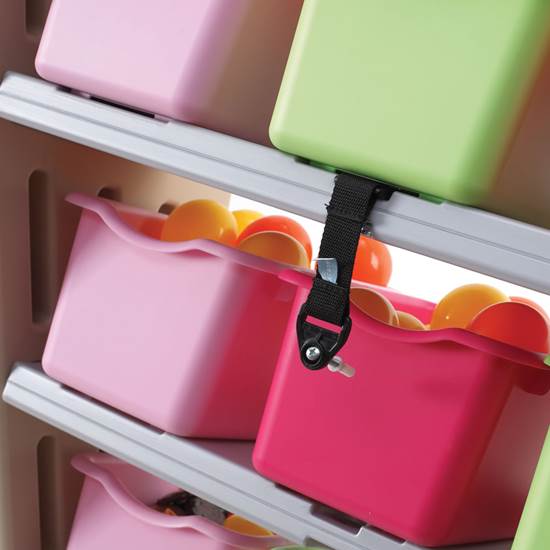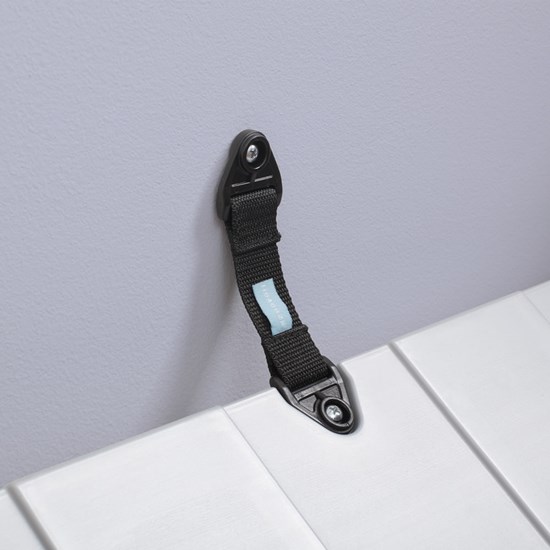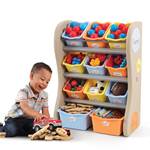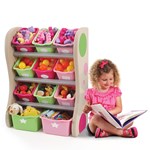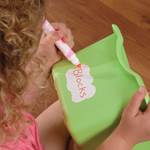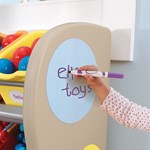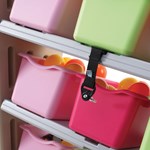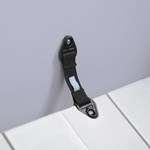 Fun Time Room Organizer™
In stock
$79.99 $74.99
+4.99 shipping (via FedEx)
The Step2 Fun Time Room Organizer is a creative storage center for toys, books, and children's accessories.
IS THIS A GIFT? DON'T SPOIL THE SURPRISE!
This item ships with an image of the product on its outer packaging.
Rated 4 out of 5
by
Krystin
from
Super Cute!
I looked for many different types of storage for my daughter's toy's. When I seen this one I knew right away I had to have it. It is one of the cutest ones for girls. I did have to put it together alone, and yes the instructions where great, but let me say it took a bit longer then I would have liked. I had to really put some muscle behind it to get it together, but once it was together, both my daughter and I were excited to get her toy's in it. I do wish the smaller bins where a bit larger, but other then that it, now that it is together, it is strong, and looks great!
Date published: 2013-07-20
Rated 5 out of 5
by
Annamarie
from
Love this Organizer!
Love this organizer! It's the perfect size, especially if you don't have tons of space, and the bins hold a lot of stuff. The nicest thing about it is that my little one loves to take a bin, "make a big mess!" by dumping it out, play, then sing the "cleanup song" (from the Goodnight Show on Sprout TV) and put everything away. It's helped in teaching her about cleaning up after herself and taking care of her toys. Super easy to assemble and the colors are bright and cheery. Another awesome product from Step2!
Date published: 2016-12-26
Rated 5 out of 5
by
Fitjd83
from
Looks great, works great!
This organizer is adorable, fits our space well and is very functional. Our 2 yr old has no problem getting toys out. Makes organizing easy and was not difficult to assemble. Would recommend!
Date published: 2018-02-05
Rated 5 out of 5
by
Anonymous
from
Perfectly organizes my sons toys
This is a nice toy organizer. Has multiple bins for storing all my sons toys. It keeps toys organized and easy to find. This bins easily remove as well. We have had this for a year now and it has held up quite nicely and is very sturdy. It has neutral colors that blend well with my sons bedroom furniture. You won't be disappointed with this. No more digging through a toy box searching for that favorite toy.
Date published: 2014-03-16
Rated 5 out of 5
by
Niki
from
Great Product
The room organizer is a great product for my daughter's room. I love how easy it is to keep her toys organized. Best part about it is the anchor for the wall.
Date published: 2018-02-27
Rated 5 out of 5
by
Anonymous
from
Well Made Organizer
I bought this so my son could start to learn how to organize his toys. He loves taking the boxes out and even uses the shelves to put some of his toys on after he takes them off. The materials are nice thick plastic and well worth the money. It looks great when its all setup. The small boxes are small but their big enough for a few things. The instructions for putting it together remind me of ikea instructions. Overall I'm very satisfied with this as a toy organizer.
Date published: 2013-04-11
Rated 4 out of 5
by
Anonymous
from
Great Organizer for Kids
Very easy to assemble. We used the stickers and they look cute but opted not to write on them. The height is perfect for our toddlers. If they are a little rough the baskets will fall forward so maybe the supporting bar could be raised or baskets not tilted as much. It is really easy to access items in each. I also wish the baskets were slightly larger- maybe just another 6 square inches for each.
Date published: 2015-02-13
Rated 5 out of 5
by
Anonymous
from
Love this, getting another this year.
We just purchased this for my 2 year old daughters bedroom. She is to the age of toys with lots of small parts. This organizer is PERFECT for keeping all of her things in one place and organized! We opted for this over a large toy bin so there would be more organization- and got it! We are expecting this year and plan on getting another after the baby is born. love love love this.
Date published: 2014-01-25
Does your store in Streetsboro have these in stock?
Our Streetsboro Store closed 2.5 years ago. If you live locally you may select local pick up at the check out if you like.
Date published: 2018-03-27
Whats the size of the box that it comes in?
The carton dimensions for the Fun Time Room Organizer® are 16.25 inches x 10.5 inches x 3635 inches and the weight is 22 lbs.
Date published: 2018-03-27
Is it entirely plastic or are the sides wood?
Entirely plastic, but very sturdy and durable, I bought the pink one for my daughter.
Date published: 2018-03-27
Is it possible to purchase extra storage bins for it to have ones that match in case one breaks?
You can purchase these through our Customer Service Department. Please call toll free 1-800-347-8372 Monday - Friday, from 8-5 ET and we will be happy to assist you with this request.
Date published: 2018-03-27
did anyone feel this needed to be anchored to a wall or is it light enough not to need it?
I didn't anchor it to the wall and my 4 year old never had any problems with it moving or falling over.
Date published: 2018-03-27
We purchased the organizer toy bin, but no instructions came with it. Where can I find assembly instructions?
Here is a link to our assembly instructions for this kids storage unit <a href="http://images.step2.com/media/pdfs/728900_assembly.pdf" target="_blank">http://images.step2.com/media/pdfs/728900_assembly.pdf</a>
Date published: 2018-03-27
Do the bins and bubbles come without any text in them and you just write what's in them? Or are they already dedicated to "balls" or "blocks"?
THey are Blank
Date published: 2018-03-27