Fun With Friends Kitchen™ - Pink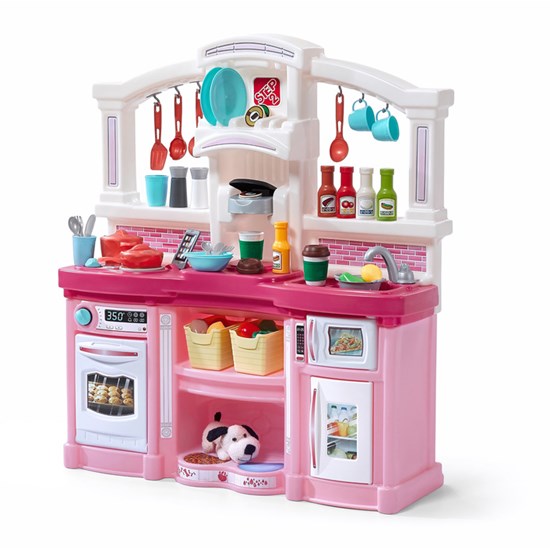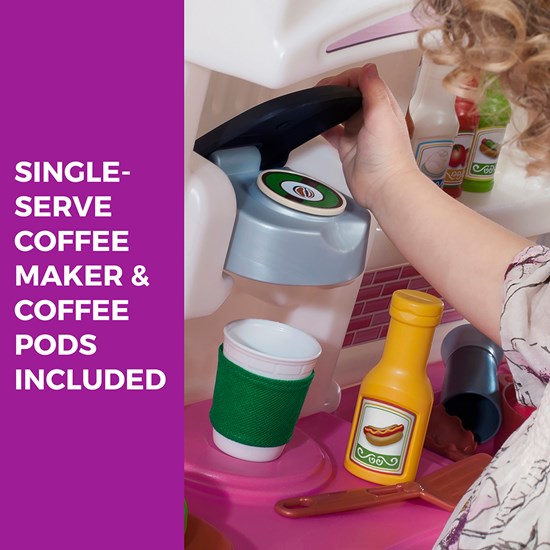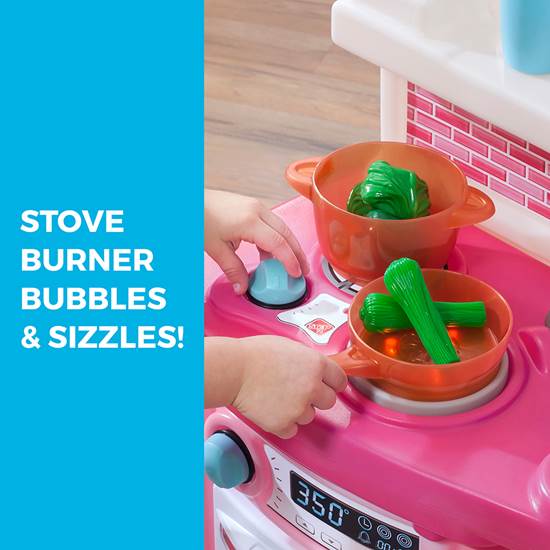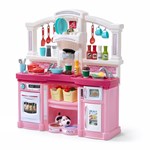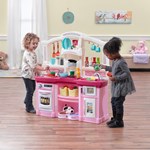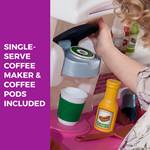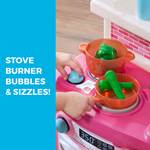 Fun With Friends Kitchen™ - Pink
In stock
$99.99
+4.99 shipping (via FedEx)
The Step2 Fun with Friends Kitchen - Pink is the ideal children's play kitchen for friends to whip up some delicious treats together!
IS THIS A GIFT? DON'T SPOIL THE SURPRISE!
This item ships with an image of the product on its outer packaging.
Rated 5 out of 5
by
Kim143
from
This is beyond your normal play kitchen
I have to say I'm so impressed with all the details and thought out into making these toys! This kitchen is filled with all kinds of things for your little to discover like the puppy with its own spot to grub down in while they cook up a storm with all the near tools provided! It's so realistic it comes with a smart phone (toy) my son loved pretending to order food then prepare it like he was a restaurant, it's gives the kids a lot of room to be imaginative! One thing I enjoy as a parent about this is that everything has a place in the kitchen so clean up is easy and visually pleasing when they aren't playing with it. All around this is durable it's definitely something that will be able to be handed down and last for a very long time!!
Date published: 2020-09-28
Rated 5 out of 5
by
stephag90
from
My kids love it!
This play kitchen was easy to assemble and only required 2 AA batteries. I like that it came with 38 accessories which include pots, pans, silverware, storage bins, bottles, salt & pepper, cell phone, cups, spatula & cooking spoons. There's a sink for the kids to pretend to wash the dishes. The oven, microwave, and fridge opens. At the bottom in the middle of the kitchen there is a animal food & water bowl for the kids to have a play pet. The stovetop burner has lights and makes sound like you're actually cooking so it makes it more fun. My kids love playing with this play kitchen every day and have so much fun.
Date published: 2019-08-03
Rated 5 out of 5
by
mom_of_ava
from
Fun, practical, and super easy to put together
As soon as this box arrived at my doorsteps, my two year old daughter just could not refrain herself from playing with this kitchen. At first, I was a little bit worried thinking it would take me HOURS to assemble this kitchen. I was so relieved when I opened the box and there were only a few pieces to put together. I literally put together this whole kitchen under 20 minutes by myself (with an anxious toddler by my side trying to help... ). As I was finishing up with the last step of putting on stickers, I noticed how detailed this kitchen was. A toddler might not appreciate the sleeve on the coffee cups nor the tile stone backdrop on the kitchen panel but boy was I impressed! My daughter (2 year old) played with this kitchen for hours and I can NEVER get her to sit still for a few minutes. The sizing of this kitchen is also perfect for toddlers. There is enough room for multiple children to share. Very happy with this kitchen!
Date published: 2019-07-11
Rated 5 out of 5
by
TiffanyF
from
Highly recommend!
We have several children under the age of six in our household which means arguing over toys. This kitchen is perfect because it allows all the kids to play together at once. We had another kitchen from a different brand that was much smaller and did not have as many accessories. The kids much prefer this one. This is great quality and has many different items for the kids to interact with. The kitchen is very easy to assemble and only takes one person. Very sturdy and durable. This keeps my kids busy for hours. I can't recommend this enough!
Date published: 2020-09-22
Rated 5 out of 5
by
Great kitchen
from
Great little kitchen
Our daughter really loves this kitchen. She's in the 'open-shut' phase, so the number of doors is great for her.
Date published: 2019-01-05
Rated 5 out of 5
by
Sierra
from
Happy Baby
My daughter loves it! She is only 12 months old but she is learning and having fun! I only let her play with the accessories of course supervised and I bought her play food and only let her play with the bigger ones! She totally enjoys the cellphone!
Date published: 2020-05-10
Rated 5 out of 5
by
Bob123
from
Great product!
First off, this product had very quick shipping. It was very simple to assemble and the instructions were good. Also, this product was much sturdier than other kitchen sets I have seen. Thanks for a great product that I know my kids will enjoy!
Date published: 2018-12-25
Rated 4 out of 5
by
Lulu
from
Great deal for the price
We have two other older Step2 kitchen sets for my other grandchildren. My only complaint with this new purchase is the open area behind where the utensils hang. My grandson is always dropping things behind the unit because of the openings. I will have to tape cardboard to cover them which I don't think I should have to do to correct the issue.
Date published: 2020-09-26
Will you shipped to Puerto Rico and price quote
Step2 Direct ships within the Contiguous United States only. We suggest checking with your local Walmart.
Date published: 2020-08-18
Hello, do you guys price match?
Unfortunately, we do not offer price matching. The retailers are also our customers. We cannot compete with any specials or sales they may offer. We have suggested retail prices; however, they may offer promotions or sales that differ from ours.
Date published: 2020-08-07
Can I purchase Just the accessories. Was given the kitchen with no accessories.
Please contact our Consumer Service Specialists at step2-company@step2.net or 1-800-347-8372 Monday through Friday, 8AM -5PM Eastern Standard Time and we will be happy to help you.
Date published: 2020-08-06
Whether you deliver in Qatar
Thank you for your interest in Step2 products. Step2 Direct ships within the Contiguous United States only.
Date published: 2020-08-06
Does  stove  come with all pots  and  pans  etc 
Yes, the Fun With Friends Kitchen™ arrives with the pots and pans, dishes etc.
Date published: 2020-08-04
Hello. Which age group is this kitchen set design for. Also kindly provide delivery estimate if it is getting shipped to Missouri City Texas. Thank you.
3 and up. We all play with it. Lol
Date published: 2020-07-11
Do you sell just the accessories to the fun with friends kitchen pink?
You can find replacement parts and accessories available for sale on Step2.com, or contact our Consumer Services team at 1-800-347-8372 Monday - Friday, from 9-3 ET and we will be happy to assist you further with this request.
Date published: 2020-07-24
Hi! is this for indoor use only? Can it be left in the yard/patio? Will it damage if so with the weather? 
Yea indoor only unless the weather is nice then i would take it out to play but not leave it outside..its a nice kitchen plastic strong but it will get ruined 
Date published: 2020-04-22