Fun With Friends Kitchen™ - Pink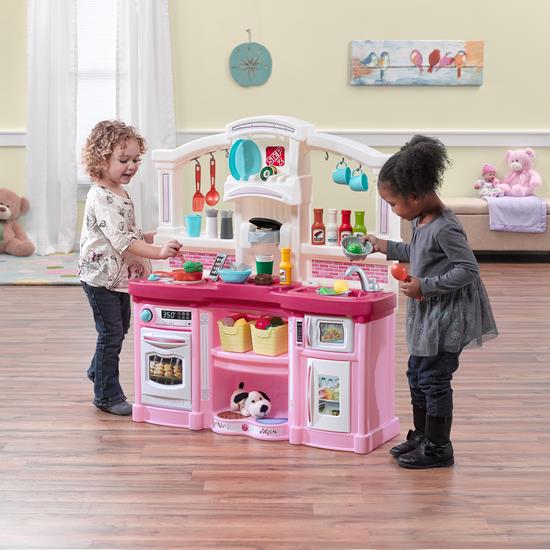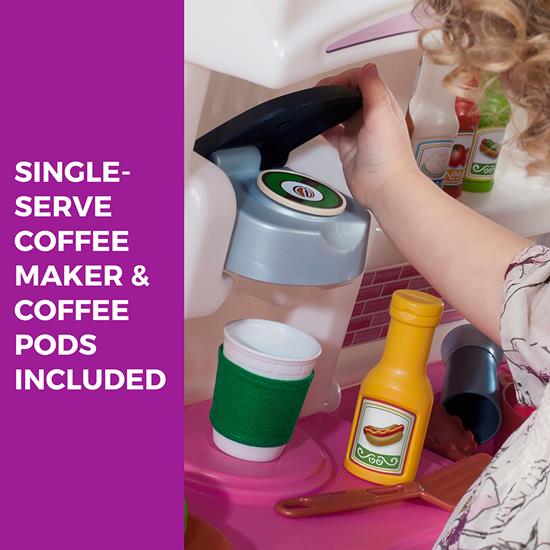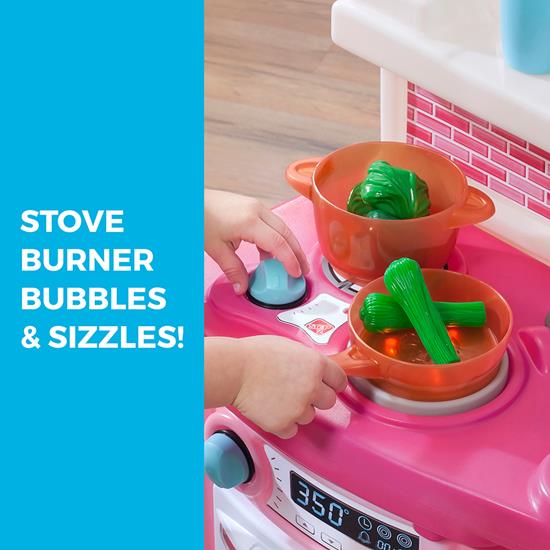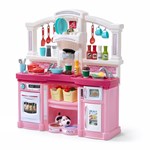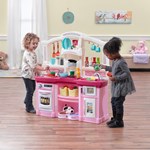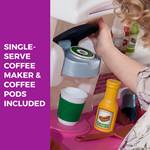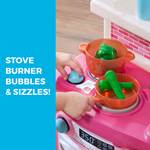 Fun With Friends Kitchen™ - Pink
The Step2 Fun with Friends Kitchen - Pink is the ideal children's play kitchen for friends to whip up some delicious treats together!
IS THIS A GIFT? DON'T SPOIL THE SURPRISE!
This item ships with an image of the product on its outer packaging.
Rated 1 out of 5
by
Minamin
from
No holes to put the screws in
Im just shocked how a reputable company like step2 will just package a kids toy without inspecting any flaws... there are no holes and no screws provided in box. My 5 year old kid has been playing with the wobbly kitchen without it being securily put together. Becasue i thought thats how its suppose to be since there was no place to put screws and on top of that no screws included in box... until i saw a youtube video of how to put it together. Seriously i didnt expect this from company that is known for making safe and quality prodcuts for kids. I got this item from toysrus for $90 and couldnt return it because they were closing.
Date published: 2019-01-21
Rated 5 out of 5
by
stephag90
from
My kids love it!
This play kitchen was easy to assemble and only required 2 AA batteries. I like that it came with 38 accessories which include pots, pans, silverware, storage bins, bottles, salt & pepper, cell phone, cups, spatula & cooking spoons. There's a sink for the kids to pretend to wash the dishes. The oven, microwave, and fridge opens. At the bottom in the middle of the kitchen there is a animal food & water bowl for the kids to have a play pet. The stovetop burner has lights and makes sound like you're actually cooking so it makes it more fun. My kids love playing with this play kitchen every day and have so much fun.
Date published: 2019-08-03
Rated 5 out of 5
by
mom_of_ava
from
Fun, practical, and super easy to put together
As soon as this box arrived at my doorsteps, my two year old daughter just could not refrain herself from playing with this kitchen. At first, I was a little bit worried thinking it would take me HOURS to assemble this kitchen. I was so relieved when I opened the box and there were only a few pieces to put together. I literally put together this whole kitchen under 20 minutes by myself (with an anxious toddler by my side trying to help... ). As I was finishing up with the last step of putting on stickers, I noticed how detailed this kitchen was. A toddler might not appreciate the sleeve on the coffee cups nor the tile stone backdrop on the kitchen panel but boy was I impressed! My daughter (2 year old) played with this kitchen for hours and I can NEVER get her to sit still for a few minutes. The sizing of this kitchen is also perfect for toddlers. There is enough room for multiple children to share. Very happy with this kitchen!
Date published: 2019-07-11
Rated 5 out of 5
by
Great kitchen
from
Great little kitchen
Our daughter really loves this kitchen. She's in the 'open-shut' phase, so the number of doors is great for her.
Date published: 2019-01-05
Rated 4 out of 5
by
mamamuffin127
from
Awesome toy kitchen
Recieved this product one month ago and it is a great toy kitchen. It has a very nice layout and great color scheme. It also comes with some play pieces of food and condiments. I would say though that 2 cons to this kitchen are it is a bit smaller than other standard toy kitchens and there is no back so the toy pieces keep falling behind it
Date published: 2019-07-30
Rated 5 out of 5
by
Bob123
from
Great product!
First off, this product had very quick shipping. It was very simple to assemble and the instructions were good. Also, this product was much sturdier than other kitchen sets I have seen. Thanks for a great product that I know my kids will enjoy!
Date published: 2018-12-25
Rated 5 out of 5
by
NorthMsMom
from
Cool kitchen with lots of accessories
Purchased this kitchen for my 2 year old for Christmas and he loves it! There are so many accessories to play with, and he loves how the stove makes noises and lights with the pot and pan. He also loves how the knobs make noises. Great buy!
Date published: 2019-01-02
Rated 5 out of 5
by
Em2222
from
Lots of fun!
Our kids love this kitchen! It comes with lots of pieces they can move around and play with. It inspires imagination and they love "cooking"us various foods. It is sturdy and appears to last a long time. Would definitely recommend!
Date published: 2019-07-30
What are the dimensions of the unit?
The dimensions of the Fun With Friends Kitchen™ are 40.88 inches in Height X 35.75inches in Width X 12.50 inches in Depth.
Date published: 2019-10-10
I still don't know if you ship the item to PR. 
Step2 Direct ships within the Contiguous United States only. Please check with Walmart and or Amazon for availability of the Fun With Friends Kitchen™.
Date published: 2019-09-26
Which parts of this kitchen makes sounds and/or has lights?
The only part that makes sound is the "burner," when you put the pot or pan on it there is a boiling or frying sound. The knobs for the oven also make a sound when you twist them. 
Date published: 2019-09-09
Does this include all the accessories in the photo (except for the stuffed dog)?
Didn't get anything but salt and pepper no stickers or anything else can we order it separately
Date published: 2019-08-19
Included are vegetables?
The Fun with Friends Kitchen™ does not include play food.
Date published: 2019-01-30
We are unable to open the burner to put batteries in it....Fun with Friends Kitchen - Pink. Could it be defective?
Please contact our Consumer Service Specialists at 1-800-347-8372 Monday through Friday, 8AM -5PM Eastern Standard Time and we will be happy to help you.
Date published: 2019-01-16
How does the stove light up and make sounds?
There is a battery operated burner that comes with the Fun With Friends Kitchen™.
Date published: 2018-12-17
I am trying to choose one for my child. what is the height from floor to counter top? Thank you.
The counter top of the Fun with Friends Kitchen is approximately 19 inches in height,
Date published: 2018-12-04