Furry Friends Bunk Bed™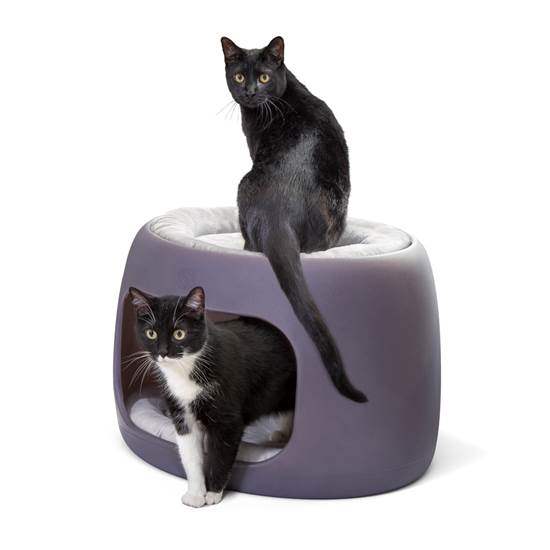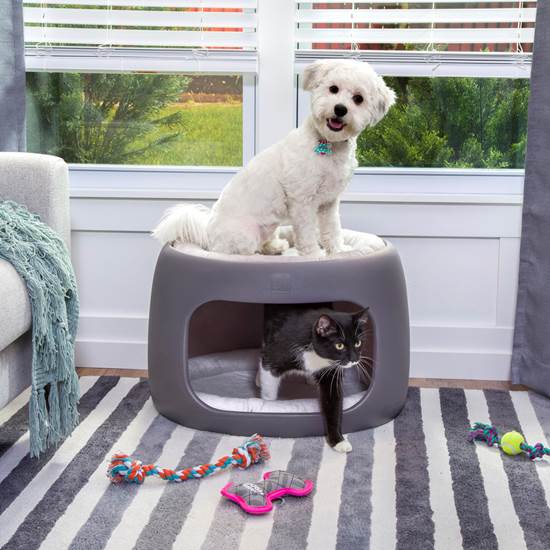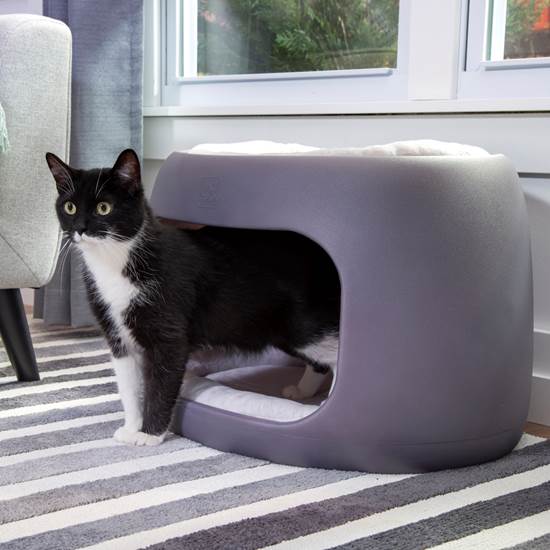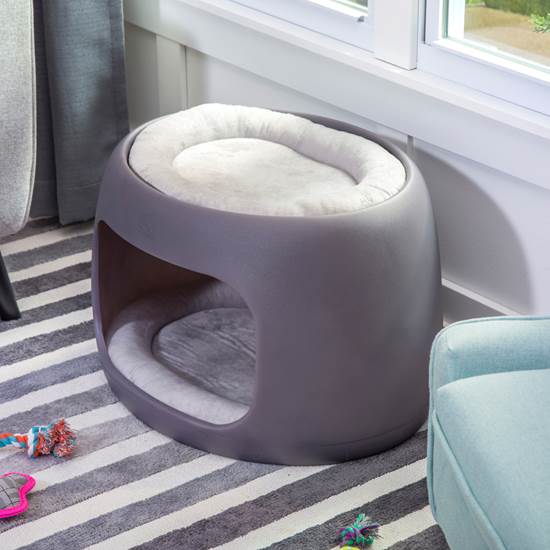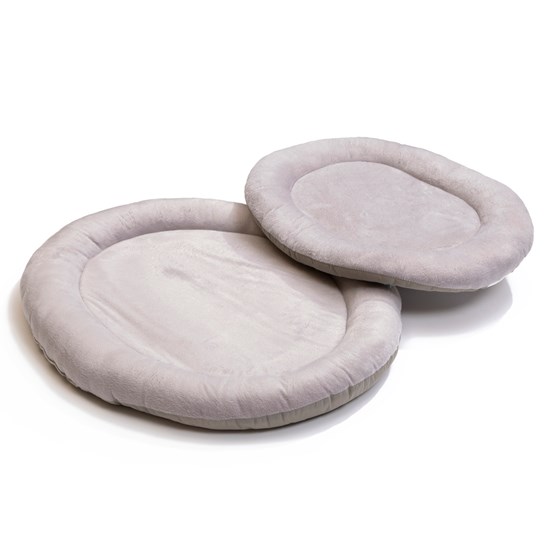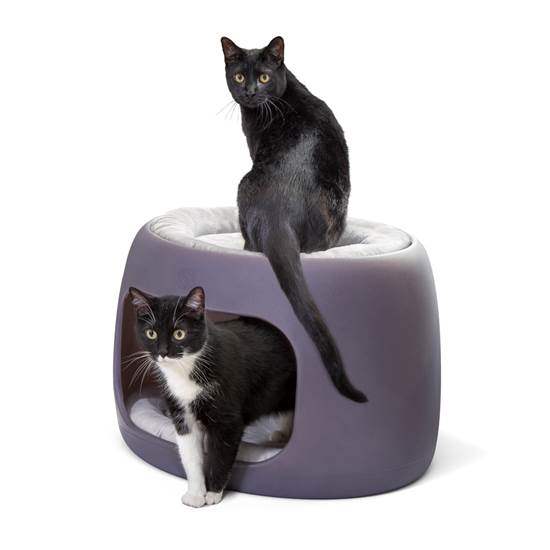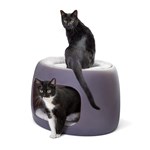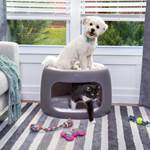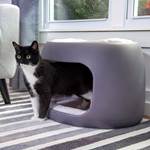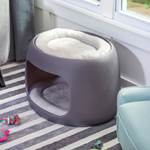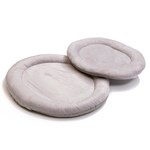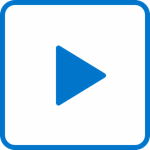 Furry Friends Bunk Bed™
In stock
$74.99 $69.99
+$9.99 shipping (via FedEx)
Give your pet two levels to choose how they nap and lounge with the Furry Friends Bunk Bed™.
IS THIS A GIFT? DON'T SPOIL THE SURPRISE!
This item ships with an image of the product on its outer packaging.
Rated 5 out of 5
by
bhornaday1983
from
I can't love this anymore
This product is amazing especially if you have multiple pets. I love that this is set up like a bunk bed so our cats and dogs can use it. Even at the same time if they choose. The actual structure is made of a durable plastic which makes cleaning up any accidents or just sanitizing it a breeze. I also love that both levels have a soft, comfy cushion for them to lay on. I also love that these are removable for easy, quick cleaning as well. This bed is great for small or medium animals but wouldn't work for larger breeds. This bed is perfect for us and our house and everyone who has seen it thinks it's a genius idea. I would definitely buy this product. In fact, we are seriously considering buying another one so we can put one in the other room as well.
Date published: 2020-03-30
Rated 4 out of 5
by
Ashes
from
Awesome!
When my package arrived and I opened it, I was thrilled that it was lightweight and smaller than I imagined. The purple and grey tones are muted so they blend in well with any decor. My cats loved it so much, one crawled in as soon as it was out of the box! The only exception is that I wish the cushions provided a bit more padding- I just added another cushion I had handy. Otherwise it's perfect and my cats sleep on/in it constantly! Thank you to Step2 for letting me test this item as part of the Step2 Toy Tester program!
Date published: 2020-03-24
Rated 5 out of 5
by
suzyq
from
Perfect!
I am so pleased with this product. It is of good quality and very sturdy. There is plenty of room for two cats or small dogs. I love how it provides a cubby hole for privacy and a public space on top. The soft, comfortable beds that are include are a plus for added comfort. This is also the perfect size to put almost anywhere, it doesn't take up a lot of space. This looks like it should provide years of use. Overall, I am very happy with this and so is my fur baby. I highly recommend to all pet lovers out there!
Date published: 2020-03-16
Rated 5 out of 5
by
CarlaC
from
Great product
My cats love this double tier bunk bed . Very durable , lightweight to be able to move around without any heavy lifting. The bottom space is spacious enough for movement and comfortability for larger cat or smaller dog if need be. The top is useful for sun bathing or lounging for another pet. Pads are washable and dry nicely without losing their shape. Also useful for pet toy storage. Very satisfied w this product
Date published: 2020-03-15
Rated 5 out of 5
by
Katie
from
High quality product!
This cat bed is one of a kind. The plastic is thick and high quality, while the two cushions are soft and easy to take off and clean. The inside bed provides a nice safe space for a cat to feel content and at home, while the top provides a nice spot for viewing and basking in the sun. Great product, that our cat took to immediately and has loved ever since.
Date published: 2020-03-30
Rated 5 out of 5
by
AngelaT81
from
Great bed for my pets
I was happy to get this because I have three cats and a dog, so there is always a pet hanging out on a couch or table. I tossed some toys in their to get his attention. He seems to like it, but one of the cats claimed his spot. The pads are easy to clean, and it's easy to wipe down the bunks.
Date published: 2020-03-15
Rated 5 out of 5
by
Ava Marie
from
Fun for the fur kids!
I actually have three massive multi-tiered cat stands in my house for my cats and they prefer this product over the expensive cat stands. My female rescue kitty has not left this thing since it arrived! She loves chilling inside and on top!
Date published: 2020-11-10
Rated 5 out of 5
by
Kristarad
from
Cats approved!
I was given this product to test and review. My cats love it. It is durable. The beds are soft. It's not too bulky and very light, so you can move it anywhere.
Date published: 2020-03-15
Do you sell replacement cushions for this?  If not, do standard pet beds fit in/on this?
Can you remove and wash the covers on the tufted bed cushions?