Garden Kneeler®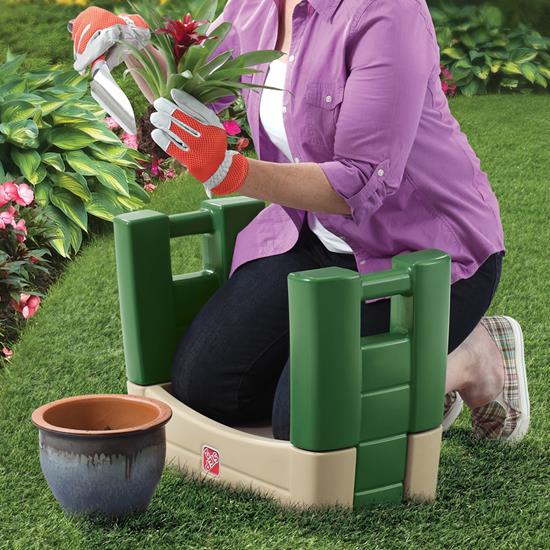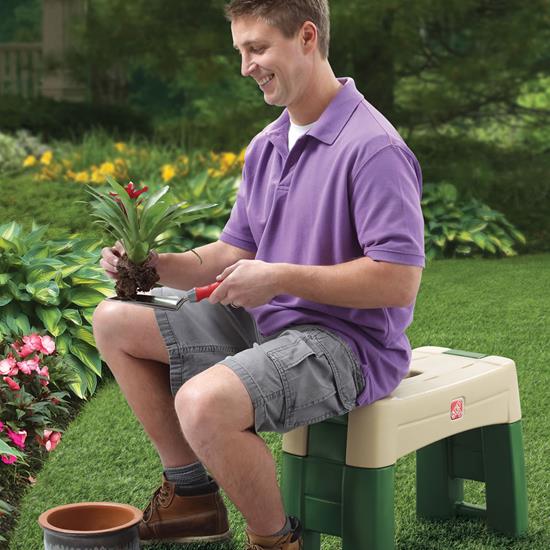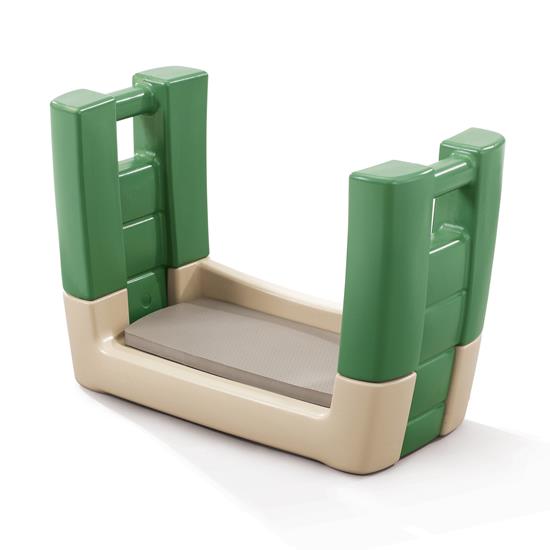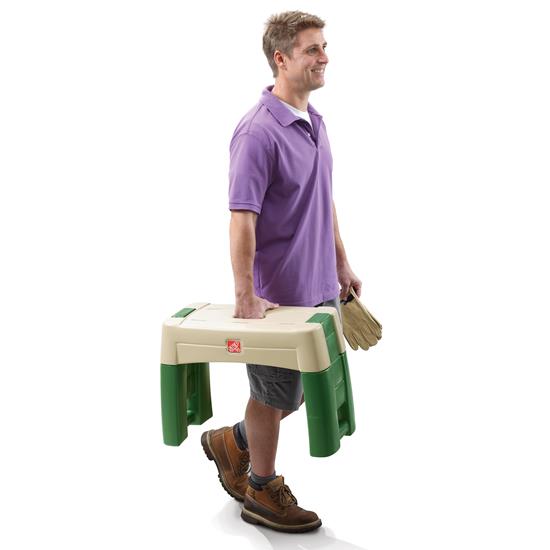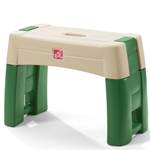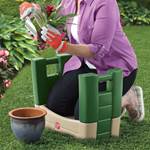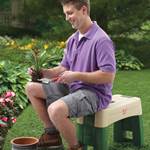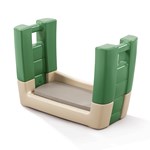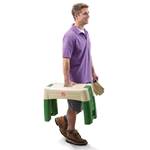 Garden Kneeler®
In stock
$29.99
+4.99 shipping (via FedEx) When will my item arrive?
Kneel in cushion comfort or sit at proper height for gardening chores with the Step2 Garden Kneeler.
IS THIS A GIFT? DON'T SPOIL THE SURPRISE!
This item ships with an image of the product on its outer packaging.
Rated 5 out of 5
by
Sue the Gardener
from
Have 3 about to order another
I bought my first one about 15 years ago. I have had both knees replaced and lower back problems. I use the seated position most of the time, but I can use it as a kneeler and still be able to get up. I use 1 in the house when I have to organize closets and drawers that are low. My granddaughter reminds me to take it when we go out to swing her, because I can't stand without a break. She really likes to swing. I have 1 for outside, 1 for inside, 1 in the garage for changing shoes. Now my husband wants one for the barn. That will make us 4. Don't stop making them and don't stop making them in the USA.
Date published: 2012-07-01
Rated 5 out of 5
by
Darlene
from
I would recommend this to everyone.
I purchased one for myself because at 70 I have a difficult time getting up from a kneeling position. My daughter borrowed it because she has a problem with her knee and needs something to help her stand from a kneeling position and this worked so well, I ended up buying one for her as well. A friend of ours likes to garden but he has some problems with his balance, I suggested getting one of these, he is able to kneel down to garden and then push himself up with the legs. This has been a great product for us and I will continue to tell everyone how well it works for those of us getting on in years.
Date published: 2017-05-10
Rated 5 out of 5
by
Robin 22
from
Sturdy Multipurpose Stool and Bench
The doctors recommended this as a bathing and transfer tool when my sister-in-law broke her leg. I am on the way to a knee replacement due to lack of cartilage and she recommended this to me so I could get up and down to a kneeling position. It is the handiest item for doing anything that needs raising from kneeling to standing or vice versa or just sitting at a low level. Yes, gardening, but also getting in and out of a bathtub or sitting to put on socks and shoes or washing floors. It is sturdy but light weight and so useful around the house as well as outdoors. Great value for the money.
Date published: 2015-07-10
Rated 5 out of 5
by
Anonymous
from
I would reccomed the Step2 Garden Kneeler to anyone that has
I would recommend the Step2 Garden Kneeler to anyone that has or had knee replacement(s) . I had bi-lateral knee replacements about 6 years ago, and was told by the doctor that preformed the operation that simple knelling to do yard work was out of the question. I have tried other products by different manufactures that you would sit on the product. These products were too low where I couldn't get up after I sat down, or were just too high. I purchased the Step 2 Garden Kneeler and found it worked well when used as a seat. I don't have a problem getting up after sitting on the Garden Kneeler.
Date published: 2016-07-20
Rated 5 out of 5
by
gene
from
I highly recommend this product as it has numerous ways use
This is the second "Step2" stool that I have purchased. I am 69 years old and use these stools every weekend working in the yard and garden. I am handicapped and can not kneel so I use the stool: weeding the garden, trimming bushes and even sit on it while using an electric chain saw on small limbs, filling cracks on my 120 ft. concrete driveway, and the new one will also be used for fishing because when I get our of the boat and am sitting on the dock I have to use the Step 2 to assist me in getting up in a standing position. I also use it to put on and take off my outdoor work shoes. It is durable. I have had the first one for 10 years and it will probably out last me. I highly recommend the Step 2 stool.
Date published: 2017-05-22
Rated 5 out of 5
by
Anonymous
from
Necessary part of my day
I have had the kneeler for a couple of years and use it daily for chores, inside and out. I have generalized arthritis and need it to get up from the floor. This fall it helped in loading the leaves into the bags.A friend visited this summer and loved it, so I sent one to her. Now her daughter may be using it for awhile.It is so lightweight, easy to carry and clean after using outside. Sometimes I take it in the car. What's not to love about this product? Occasionally I come back to read the reviews and get more ideas for uses. The gift that keeps on giving!
Date published: 2014-11-24
Rated 5 out of 5
by
Jayson
from
Commercial use.
We have used the Garden Hopper wheel version for more than 10 years now. My staff enjoys them greatly and they are extremely durable. This season we purchased the Garden Kneeler and staff was equally excited. These two items make a better and more comfortable work experience. We currently own over 20. When you are on your knees or stooping for more than 8 hours a day these things really make a difference. They are being used in a commercial greenhouse range with 32 acres of growing area. Step2 products can handle the rigors of commercial use as well as hold up to the environmental conditions. High light, high temps, cold temps, wet conditions and employee abuse. Definitely recommend this product to anyone looking for a garden seat.
Date published: 2017-03-06
Rated 5 out of 5
by
Lee, the Reynoldsburg humorist
from
Needed new garden bench
My first Step 2 was my right hand for 16 years. Some one I hired to help with the landscaping stole it. My neighbor gave me the information to contact Step 2 from his garden bench. I use it for any chore around the house, as I have a condition that makes my balance often a problem: hence I use a cane. When I'm working, I need both hands and that is where the bench comes in. By the way, I am 81 years old, career military Air Force pilot, and will not give up doing whatever chores are necessary. Your bench makes that more possible.
Date published: 2012-07-28
Rated 5 out of 5
by
Anonymous
from
I would buy this product again
The Step2 to me is way more than just a garden kneeler.I use it inside just as much as outside, any place I need to be on the floor.At my age I cannot get up from my knees when working around the house without assistance.The Step2 is light weight, easy to carry with me so I do not need to get to a table, chair or something to help getting up.It is also the right height so I can sit on it and get up without assistance tapo take a break, which I do often.It is stronge enought that I feel safe putting my full weight on it.Thank You.
Date published: 2016-11-24
Rated 3 out of 5
by
Anonymous
from
Good with reservations
For sitting and kneeling while gardening. It is a bit bulky but generally works well for how I use it. Only problem is that the kneeler on the underside is adhered with only two small Velcro type strips and these don't stick. After my first day of use, the pad kept falling off when I turned the seat upright. Other than gluing it on permanently, which I don't want to do because then there would be no way to dislodge the dirt that falls through the seat handle, we can't seem to find a secure way to make the kneeler pad adhere.
Date published: 2017-05-02
Rated 5 out of 5
by
carnation
from
I know my daughter will like it
i bought this as a Christmas present for my daughter.. She has watched me use mine for years and wanted one for herself. What better Christmas present. i use it for all my outdoor lawn and garden chores. It is comfortable and it enables me to get up from a kneeling position so that I don't injure myself. I know my daughter will love it for the same reasons. There isn't anything about it that isn't great. I will buy another one if this one ever wears out and I will remember it as a present for someone else in the future.
Date published: 2011-01-08
Rated 5 out of 5
by
Anonymous
from
Step2 a senior citizen's life saver------
I already had 1 step2 garden stool/kneeler. I needed to purchase a second one as it has become so handy for me to sit on whether I am out in the garden or here in the house. It is the perfect height when I sit on it I can still get up easily. Anything any lower and it is so painful for my knees to try and get back to a standing position. My days of kneeling down to do something are over. I love how light weight it is to carry to another room in the house when needed. So there you go, I LOVE it! Sharon Ferris
Date published: 2016-12-05
Rated 5 out of 5
by
Anonymous
from
This product is more than a kneeler!
My husband has this product because he has MD and it helps him to get up.Recently my stepmom fell (80) and my dad asked us to bring our Step2 over to see if we could get her up. We went over slid her on, lifted her up on a chair and tipped her to her walker and she got up. Dad said he would like one...looked all over couldn't find one. it's winter Dec.. went right to the web...STEP 2. Even cheaper than anyone else ! Ordered it and got it within the week!! Awesome! Dad loved it thank-you!! Love this product!
Date published: 2017-01-02
Rated 5 out of 5
by
Rowena
from
It;s wonderful
I bought the only one in stock at a local Orchard Supply many tears ago and don't know what I would do without it. I am older now, so kneeling on the ground is not possible, but the bench is so sturdy that I ca still do all my flower beds, and most all yard work myself now. It is s till is in as good of shape as when I bought it. My son finally noticed your name, phone number etc. on the bottom of the bench, so I now have one for the front, and one for the back yards. I recommend it highly..
Date published: 2016-09-06
Rated 5 out of 5
by
Anonymous
from
Everyone noticed my Step 2!!
I bought a Step 2 seat for myself at [...] near my home. Since then (at least 9 yrs!) I have used it to garden and also to help with painting chores in my house. It is sturdy and I also use it to hold my paint supplies while painting walls. I took it to my church when we were planting a new flower garden and got many rave reviews so I bought one for XMas for my friend. Mine is covered in paint and the kneeler has seen lots of use but it still is very much usable. Worth every penney.
Date published: 2010-12-28
Rated 5 out of 5
by
Anonymous
from
Love, love ,love this kneeler.
I bought 2 of these benches. One for myself and one for my friend. We have a large garden together and spend a lot of time weeding. We are getting older and it is getting harder to bend over or get back up from kneeling. The pad makes it a lot easier on the knees when kneeling and the handles are great support when standing back up! It also works very well to sit on and pull weeds. We both have back issues so we change positions frequently. It is very well built and easy to put together.
Date published: 2017-03-22
Rated 5 out of 5
by
Cindy
from
Fantastic
Absolutely love the garden kneeler. I just had my hip replaced 3 months ago and with the help of the garden kneeler, I am back out playing in my flowerbeds again and enjoying every minute of it!!
Date published: 2018-06-12
Rated 5 out of 5
by
Chris, don't want to share!
from
"wish I had discovered this before"
I used it to sit on when planting flowers in pots. I put the stool on the lower deck and the pots up on the next step. Easy to reach without bending over too far. The stool is a perfect height also for non-gardening tasks and you feel quite stable when reaching.The kneeler part makes it easy to get up off your knees.Easy to carry around and just sit down in the garden somewhere for a break. An extra seat!Wait until my husband discovers how useful it is for fix-it jobs, we'll need 2.
Date published: 2009-06-18
Rated 5 out of 5
by
Dick the gardener
from
We would never want to be without it.
We originally bought this for gardening but now my husband & I both have bad knees & sometimes get down on the floor to do something & can't get up without it. We have had it for 16 or 17 years & have used it so many times the foam is gone but it's good anyway because my husband is 300 lbs. & it still helps him get up when he needs to. If anything happened to it, we would run right out & get another one because we need one often.
Date published: 2009-12-11
Rated 5 out of 5
by
Anonymous
from
Replaced a 15+ yr old one
I bought two, one for me and one for my 92 year old dad who still gardens. I replaced one I've had for over fifteen years. Loved it, but the kneeling cushion finally rotted from weather. (probably wouldn't have if I would of stored it inside more) I had actually inserted a [$]store kneeling cushion so I could still use it. But this new one is better looking and the handles are no longer wooden. Gentle on the knees and back for us all day gardeners!!
Date published: 2008-08-06
Rated 5 out of 5
by
Corliss
from
Wonderful
I use my garden kneeler in the house as a stool to sit on, especially when doing various chores. It is easy to move around. Once seated, you can easily get up, as there is enough room on both sides of the seat to put both of your hands and help lift yourself up. I have a total of 4 garden kneelers. I have one to use outside in the garden and one on the porch and two inside the house. They are sturdy yet lightweight. They are just wonderful!
Date published: 2018-06-04
Rated 5 out of 5
by
Alice from South Texas
from
Absolutely a must have for me
Best product for getting up and down as I can use the legs to push up as I move from place to place. Also, the kneeling pad inside the stool is wonderful. However, for South Texas humidity, we need a better glue to keep it in place. It also looks nice on my patio to sit on or to use as an ottoman. I also use it in the shower to kneel on to reach those low places and floor! I bought a second one as my mom has my first one! Now my husband wants one!
Date published: 2010-04-09
Rated 5 out of 5
by
lola
from
Now we have two!
We bought one of these garden kneelers at a garden center years ago. It has aged better than we have! We decided we needed one for each of us. They were no longer available retail so we were delighted to get one from the manufacturer. Comfortable, weatherproof and sturdy, they are the perfect garden seat for both of us. We do not use the kneeler option [bad knees!] but the seat is the best we've ever used! Also very easy to assemble...
Date published: 2018-01-20
Rated 5 out of 5
by
JOE THE PURDUE ENGINEER
from
GREAT HELP FOR HIP AND KNEE PATIENTS
I HAVE AN OLD ONE WITH THE WOODEN HANDLES. IT WORKS GREAT BUT I BOUGHT ANOTHER TO MAKE ONE AVAILABLE ON THE OTHER SIDE OF THE HOUSE. I ALSO BOUGHT TWO MORE TO GIVE AS XMAS PRESENTS. I SENT THE INFO TO MY ORTHOPEDIC SURGEON. HE RECOMMENDED ANOTHER MAKE WHICH WAS MADE OF STEEL AND NOT AS GOOD AS YOUR DESIGN. IT SURE HELPS GETTING UP AND DOWN IN THE GARDEN OR WHEN PAINTING WOODWORK. KEEP UP THE GOOD WORK. I ALSO USE YOUR MAILBOX.
Date published: 2008-12-04
Rated 5 out of 5
by
Anonymous
from
I couldn't garden without it!
My most recent purchase was as a Christmas gift. I already own my own garden kneeler and could not have gardened without it. I had bilateral knee replacements last year and could not kneel. However, I could do everything by sitting on the kneeler as I could if I had kneeled on the ground. It is lightweight and easily moved. I put it in the car and take it with me when I visit my children. They appreciate the help.
Date published: 2014-01-06
Rated 5 out of 5
by
Anonymous
from
Awesome item
I have bad knees so a friend let me try hers, and I ordered mine straight away. I can clean under cabinets without hurting my knees. And all my yard work. I take it to the cemetery too. Out there it's hard to get up when you have been planting flowers for a long time. I also just use it as a seat too. I love this little stool. So easy to put together not all things are these days! It's a great little product.
Date published: 2013-06-11
Rated 5 out of 5
by
Greatgranny 5
from
Second time around
I've had three back surgeries and couldn't garden without the garden kneeler. When I get tired, having something handy to sit on is wonderful. I own two of these kneelers, using the second one inside the house for many projects. I also use the outside kneeler in the garage when I've working on various projects. The first kneeler was a gift about 8 years ago and is still going strong. Even my cats love it!!!!
Date published: 2010-04-01
Rated 5 out of 5
by
Anonymous
from
i would buy it over and over again
i use it to sit on since i have a very bad back and had one for years it was the solid one.the only reason why i had to buy a new one was i left it out in the arizona hot weather and it melted uner neath but i allways would buy one again that is the best product.had to look it up on the computer could not find one in stores anywhere.i was glad to find one on the internet on your site. thanks a million. [@]
Date published: 2008-08-14
Rated 5 out of 5
by
Misteejohn
from
Best Footstool-Seat-Bench-Kneeler Ever
This is the 3rd Garden Kneeler I purchased. I use one in the shower to sit on & shave my legs, have one in my classroom to sit on & move all around the room as I work with different kiddos, & one stays with my granddaughters to stand on when helping Mom cook in the kitchen. These are the absolute best stools around. I stand on it to hang pictures, change lightbulbs & put things high on shelves.
Date published: 2018-10-12
Rated 5 out of 5
by
Lyricmd
from
Comfortable Gardening
The Garden Kneeler is sturdy. No fear that it will collapse like the folding type. You can leave it out in the rain or sun. Use it as an extra seat. Easy to carry from place to place. The velcro came off the bottom cushion at first, but a drop of Gorilla glue has kept the velcro doing its job perfectly for over a year. This Kneeler was a gift from my brother and I thank him every time I use it!
Date published: 2008-07-27
Bought Step 2 from local Ace this morning. It was on display and had no instructions. How do I switch from seat to kneel? Thank you.
All you have to do is turn it upside down, then it becomes a kneeler. You should have found a custom fit piece of styrofoam pad. Afix it to the underside where you will see two holes. You should find two push screws that go through the styrofoam and into the pre-drilled holes in the kneeler.  I love mine.  Good luck and God Bless you.
Date published: 2019-01-06
Do you sell any other garden kneelers? The quality of this one has gone down over the years and the latest one seems to start falling apart after one season. Legs pop out or plastic bends and crack at bottom of feet. the older models lasted 3-4 years.
I bought mine for my sister to use when she visits. Both her knees have been replaced and one hip so she needs something both comfortable and sturdy. The kneeler I purchased has met all requirements and expectations.
Date published: 2018-05-25
Is there any way to get the water out of this that collected inside the kneeler during a rain? Can it be disassembled and drained and then reassembled?
Please contact our Consumer Service Specialists at step2-company@step2.net or 1-800-347-8372 Monday through Friday, 8AM -5PM Eastern Standard Time and we will be happy to help you.
Date published: 2018-08-05
Can u purchase a replacement pad for the kneeling side?
Yes
Date published: 2018-03-28
Is the opposite side, when kneeling, carved out/missing so you can comfortably kneel or do your legs hit the bench edge on that side while kneeling?
One edge of the opposite side is carved out/missing so you can easily and comfortably kneel without your legs hitting the bench edge. There is also a foam pad on the opposite side for comfort while kneeling. I have used one of these kneelers for many years and bought an additional one for my husband to use when we are both working in the garden. We use this kneeler for many other jobs around the house as well as in the garden. It is very sturdy unlike a metal fold up one I purchased a couple years ago.
Date published: 2018-03-07
Can this be used as a step stool? If so, what is the weight limit?
Step2 does not recommend using the Garden Kneeler® as a stool.
Date published: 2018-03-27
Are replacement cushions available for purchase?
You can order replacement parts through our Customer Service Department. Please call toll free 1-800-347-8372 Monday - Friday, from 8-5 ET and we will be happy to assist you further with this request.
Date published: 2018-03-27