Girl's Loft & Storage Bedroom Set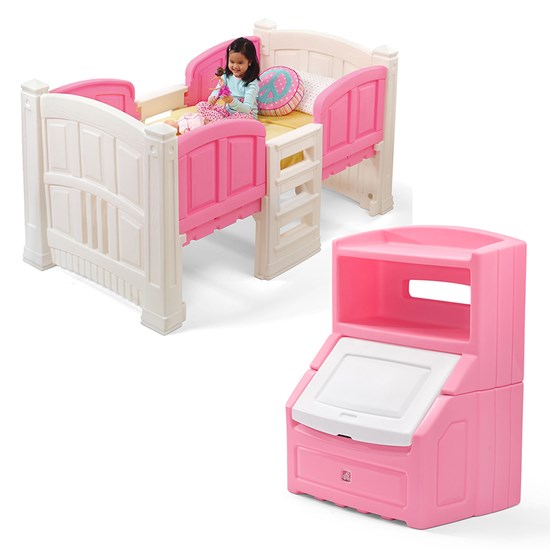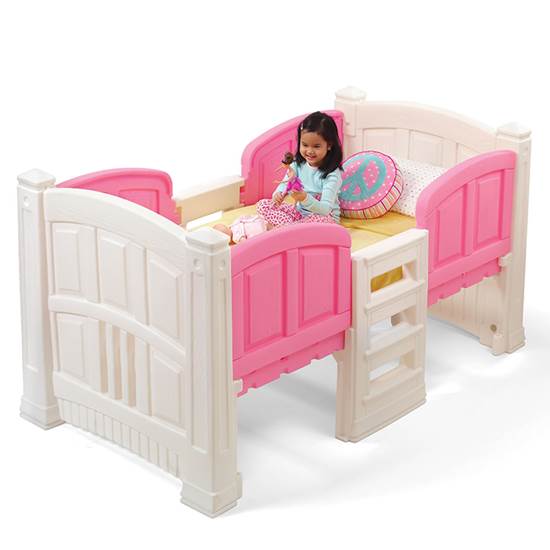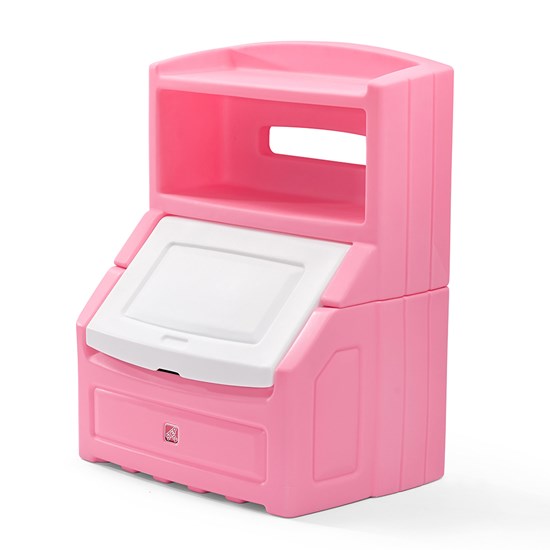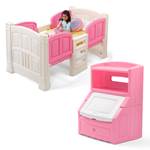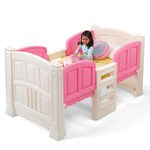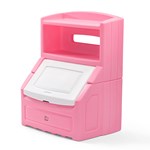 Girl's Loft & Storage Bedroom Set
The Girl's Loft & Storage Bedroom Set will complete the perfect pink bedroom fantasy for your little girl.
IS THIS A GIFT? DON'T SPOIL THE SURPRISE!
This item ships with an image of the product on its outer packaging.
I purchased the bed and it was supposed to come with the doors or bins that go on the bottom. Is there any way I can purchase either the doors like the boys bed has or storage bins to slide in the to spots under bed
Bins for the Loft & Storage may be found at Walmart, Target or any big box hardware store. Regretfully, the doors are no longer available as the version of the bed with doors has been discontinued for many years.
Date published: 2019-10-08
We moved recently and lost the screws and plastic sleeves for assembly.  How would I buy them as I do not see them in the replacement parts guide?  Thanks!
Please contact our Consumer Service Specialists at 1-800-347-8372 Monday through Friday, 8AM -5PM Eastern Standard Time and we will be happy to help you.
Date published: 2019-09-16
I just purchased this set for my granddaughter. In one of the pictures it shows bins under the bed. Where can I purchase them? The description doesn't say they're included and I do not see them anywhere on the site.
We suggest checking a big box store for bins.
Date published: 2019-07-10