Grand Walk-In Kitchen & Grill™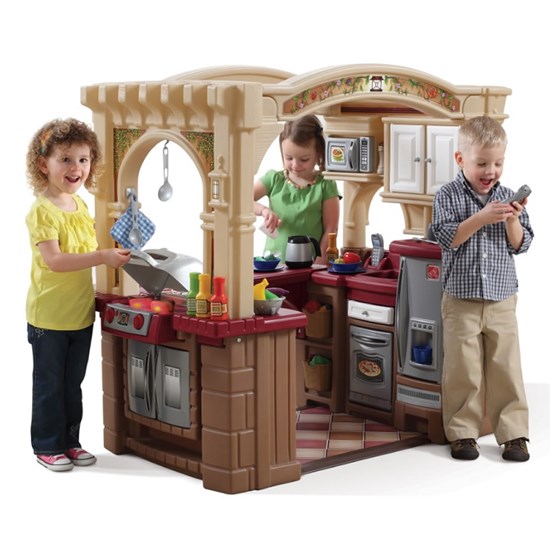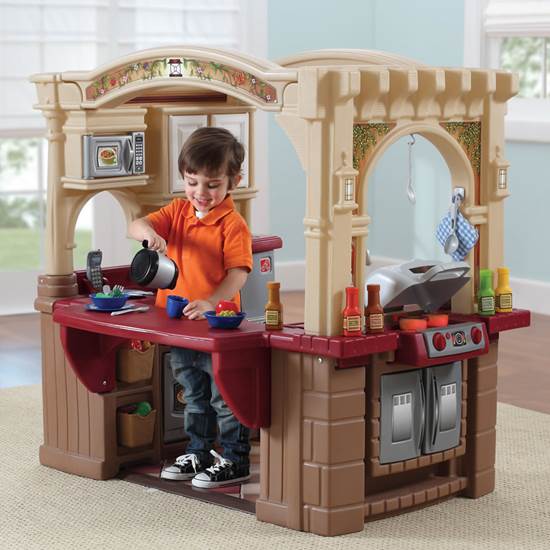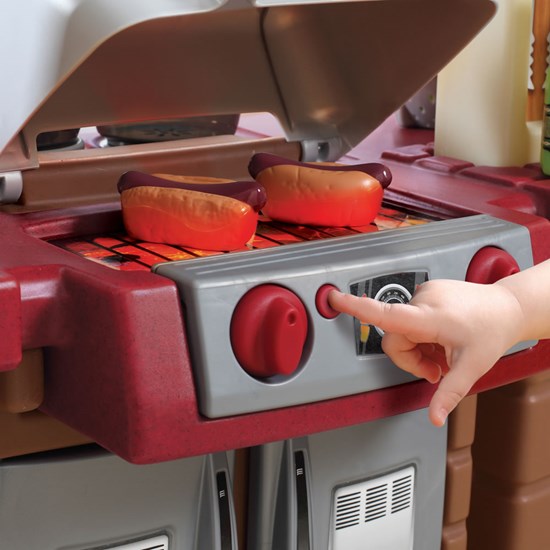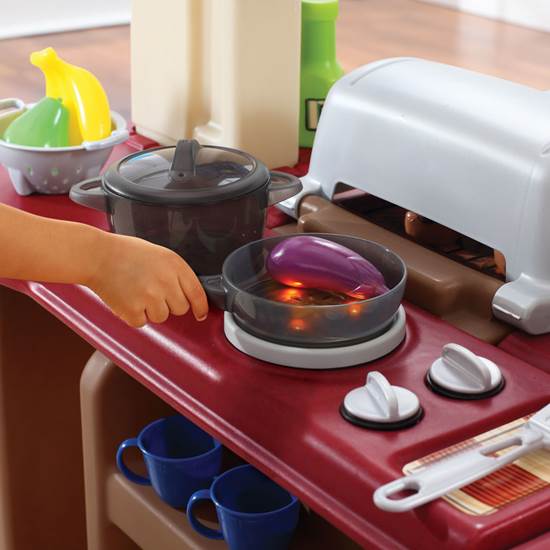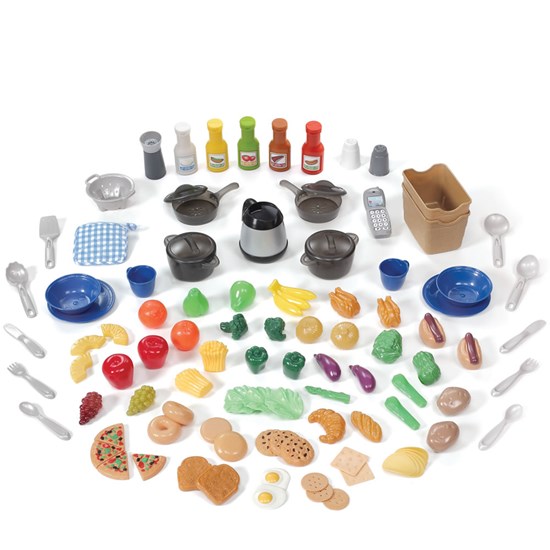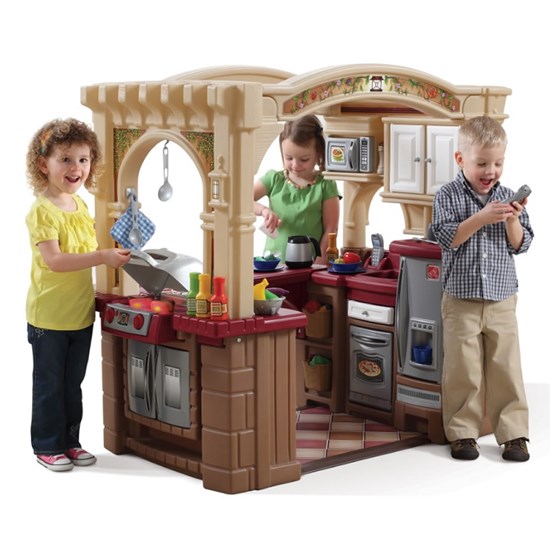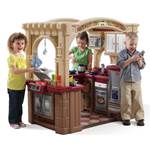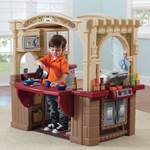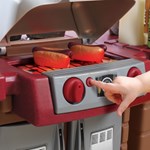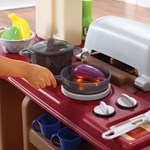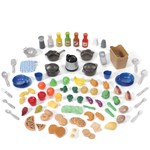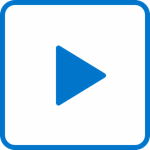 Grand Walk-In Kitchen & Grill™
In stock
$274.99 $269.99
+4.99 shipping (via FedEx)
This deluxe kitchen playset has tons of realistic features and stations for kids to play together!
IS THIS A GIFT? DON'T SPOIL THE SURPRISE!
This item ships with an image of the product on its outer packaging.
Rated 5 out of 5
by
Anonymous
from
Multigenerational fun!
When I saw the ad for a flash sale, thought, why not? I'd been thinking about getting one for our granddaughter and that flash sale presented the perfect moment to purchase. Little did I know that this kitchen would not only delight our granddaughter but our daughter and I as well. Beautifully done with amazing sounds and little things that represent the amount of thought that went into the design. We all love to play with Jess when she's busy working in her kitchen so you will be getting so much more than a "just a toy." You'll be getting fun family play, laughter to go with the good times and toys that can help teach a toddler with a growing vocabulary. And, when she eventually outgrows her beautiful little kitchen, wondeful memories to come.
Date published: 2017-03-12
Rated 5 out of 5
by
Anonymous
from
Worth the money minimal issues
This is such an awesome toy and great quality there are a few downfalls though which I would over looked had it been a less expensive toy; The stickers that came for the "sauces" didn't make sense the instruction booklet showed it should of been ketchup/ mustard/ a brown probably barbecue/ and a green one probably relish, but what was given was cinnamon chili peppers and two other seasonings, this is odd because they don't give you any "seasoning bottles" only the condiment bottles so it just doesn't make any sense. Second the fit of the grill part to the bottom part wouldn't seem to fit into each other tight enough so the part that hooks the grill lid down seems like it is straining. Otherwise this to was well worth the money and my son loves it. HOWEVER make sure you build it in the room you want it in or you may have to take the bar/counter off like I did because it is too wide for a standard door frame lol!
Date published: 2017-01-08
Rated 5 out of 5
by
Momtimes3
from
Best Kitchen on the market right now.
I researched kitchens and grills for my 3 yr old boy/girl twins. I decided on this kitchen as it had everything I wanted and then some! My twins love it! They play with this every day and do not get bored with it. It is big....which is a good thing when you have 2 toddlers playing with the same toy! My 8 yr old son even likes playing with this kitchen/grill. If you have the room, it is definitely worth the money. This is a sturdy kitchen that will last much longer than the other cheaper kitchens on the market.
Date published: 2013-01-31
Rated 4 out of 5
by
Anonymous
from
Need a power screwdriver to secure.
It's nice and big with lots of goodies. However, when assembling it, the screws are impossible to hand screw in, so you have to use a power tool (which I don't have) . I decided to just snap the pieces together and hope it don't fall apart.
Date published: 2017-04-04
Rated 3 out of 5
by
Anonymous
from
Kids love it, but.......
My husband and I purchased this kitchen for our 2 and 3 year old little girls. They love it!!!! However my husband and I did not enjoy putting it together. W like to think of ourselves as being pretty handy and have completed several home improvement projects, but this kitchen gave us a run for our money. Several of the sections were not pre-drilled and others were misaligned making fitting several pieces together a challenge. The quality is good they just need to improve on ease of assembly.
Date published: 2016-12-28
Rated 3 out of 5
by
Anonymous
from
Good overall but expected better
Overall a good quality play kitchen but I expected a little more details/features for the price. I was hoping there would be buttons that made realistic sounds on all the appliances rather than just stickers. I was also disappointed with the lack of storage space. The kitchen comes with pretend condiment bottles that don't fit in the storage area below the stove and the pots/pans do not have predrilled holes so you can't hang them on the hooks. The quality of the pretend food is below average, especially the cookies & pizza in addition was too big for the pots/pans. The variety of pretend food was lacking as well as nonfunctional as you get hamburger buns but no meat. I'll probably end up buying new pots/pans, pretend food and add in more appliances that are functional & make sounds.
Date published: 2015-12-28
Rated 5 out of 5
by
Anonymous
from
Entertainment for hours
This was a Christmas gift for our 3 year old and 13 month old sons. They absolutely love it! They are playing restaurant nonstop. The kitchen appliances are easy for my youngest to use and realistic looking for my 3 year old to not lose interest. It was not too difficult to put together. It arrived in two large boxes with no pictures on the front. I was able to move them into the house independently. Instructions were easy to follow. All pieces and parts were included.
Date published: 2016-12-28
Rated 5 out of 5
by
Anonymous
from
Awesome kitchen, worth EVERY penny!
I purchased the grand walk-in kitchen & grill for my 2 year old twin girls, and they LOVE it! They play with it for hours at a time, and they love cooking for each other and cleaning up afterward! It is a bit more pricey then most kitchens but it's definitely worth it! We also LOVE that it came with tons of accessories like pots, pans utensils, play food and my twins love the play phone while their cooking away!-Would DEFINITELY recommend to a friend!:)
Date published: 2013-04-02
Rated 5 out of 5
by
Anonymous
from
Loving the new kitchen
The kitchen is great for my two boys. They love to get in the kitchen to "cook" us treats. The interior is large enough for both of them to use and the grill on the outside is perfect for when they need a little more space from one another. They love the noises the grill and stove top make while they're cooking. And the flooring is a nice touch. It provides a barrier from our tile floors while being secure enough to not be a tripping hazard.
Date published: 2017-01-09
Rated 5 out of 5
by
Blessed with Grandkids
from
Perfect gift...hours of imaginative fun!
The Grand Walk-in Kitchen was a Christmas gift for our 2 year old granddaughter and it was a big hit. She spends hours cooking on the stove and grill, and she loves all of the accessories. I love all the built-in storage so she can neatly put all of the food and dishes away at the end of the day. I spent a lot of time searching and reviewing the features of several kitchens but am so pleased to have purchased this one by step2!
Date published: 2015-01-01
Rated 5 out of 5
by
Rickerts
from
Awesome Kitchen
Our granddaughter loves it! It has worked well. The only problem is we purchased so many extras for her kitchen and there is not much storage. We had to "remodel" already and get her an extra pantry. The oven is also very small. Her pretend cookie sheets will not fit. She is now "grilling" her cookies, and really everything she wants to heat up. Her baby's bottle looked a little silly on the grill, but gave us all a chuckle!
Date published: 2013-01-05
Rated 5 out of 5
by
Naydeliz
from
Great buy. Would definitely buy a 3rd time!
This is the second time that I buy this kitchen for my daughters. I bought it about 5 yrs ago without the grill for my older daughter when she was 2. She loved it! Is very big and with lots of fun sounds. We mived to PR and took it with us. I had another girl that spend hours playing in the kitchen too. We recently moved to Fl and couldn't bring the kitchen with us. We gave it away since it looked that it was never used. My daughter cried when we gave it away so for her 4th bday we bought it again as a bday present. After 5 yrs the quality of the product still the same. My oldest daughter is 8 now and still uses it. The bday girl love it and I have a 1yr old that plays with it too.Great quality and great buy since your child can grow with it. Easy to assemble although it came in 2 big boxes. Would last longer if kept inside, it won't break but can fade a little if kept outside.
Date published: 2016-09-02
Rated 5 out of 5
by
Kari @ Mommy's Fabulous Finds
from
Hours of fun & delicous meals!
My 2 boys, ages 2 1/2 and 4 1/2, LOVE the Grand Walk In Kitchen with Grill. It is much larger then our previous kitchen but after re-arranging the toy room it fits perfectly. The kids love to cook pizza, grill hot dogs & serve me coffee throughout the day. There is plently of room for mulitiple children, and is great for when we have friends over.I am a Step2 Test Drive Mom & product was provided.
Date published: 2012-10-17
Rated 4 out of 5
by
Anonymous
from
Great for triplets!
I have all girl triplets and this kitchen was one of the only ones that could handle all three with enough room to play. The only issue we had was the grill lid coming off when bent back to far, but that is more of an annoyance than anything. My girls love it and it keeps them busy. We don't often get to purchase big items for them so when we do we really do our research and step 2 never lets us down!
Date published: 2017-03-04
Rated 5 out of 5
by
Butterbean
from
Top of the Line
I have a 2 and 3 year old. There's enough to do in this kitchen to keep them both busy. There's a grill, oven, "working" stove, microwave and refrigerator. I like all the kitchen items that came along with it - the pots and pans, spoons, pot holders. I would have preferred there being storage consideration to hold / contain all these food items so they don't have to sit scattered on the floor.
Date published: 2014-01-11
Rated 3 out of 5
by
Anonymous
from
My daughter loves it!!!
Assembling is fairly easy the only problem we had was that some of the holes were not properly placed or either not there at all but nothing a little extra hand can't fix and the matt which is used for a floor keeps coming off. The parts came in a little like they were used and the colors are off. My daughter loves it so that's really all that matters.
Date published: 2016-12-26
Rated 4 out of 5
by
Thai
from
We would purchase this kitchen play set again.
We purchased this kitchen play set mainly for our 2.5 y/o dtr, but our 7 y/o dtr enjoys playing kitchen along with my 2.5 y/o. They both absolutely love playing kitchen with one another and this keeps them occupied for an hour or 2 each day. I really enjoy watching them whip up delicious meals and seeing the smile on their faces when I tell them how yummy the food is.Cons-*Wish there were more compartments to store all the items that comes with it.*While assembling the kitchen set, frame was not aligned. In some areas much force was needed to realign so that screws can be drilled through.*Stickers for the condiments did not match up correctly. Almost seems as though it was meant for a different set.*Stickers.. there were a whole lot of stickers to put on after almost 2 hours of just assembling. Luckily we had a power drill or it would've been >2 hours.*Wish the oven and microwave makes some type of noise like the grill and stove does.
Date published: 2017-01-11
Rated 5 out of 5
by
Kristen Cob
from
My son loves it
I have been searching months for toy kitchens for my 18m old son. I came across the grand walk in kitchen and grill and loved it. It comes with so many different sounds. My son loves to boil and cook food on his stove. It can keep him buys for hours. This is a perfect gift and learning toy for all ages. I am so happy with my purchase.
Date published: 2015-12-28
Rated 5 out of 5
by
Anonymous
from
Such a fun kitchen!!
We bought this for our two boys, age 3.5 and almost 1. The 1 year old is too young for this, but out 3 yr old loves it. He loves to help in the kitchen and loves to play pretend. The grill and stove are great for him, as he can copy mom and dad! I would highly recommend this kitchen to anyone whose children love to play pretend.
Date published: 2016-11-14
Rated 5 out of 5
by
Anonymous
from
Fantastic addition to playroom
We bought this as a gift for our granddaughter's first birthday. Our grandson is 2 1/2. They both love this kitchen! It has some added features I did not expect like the grill making a sound like it's lighting and the coffee pot sounds like its boiling when placed on the burner! This was a great gift that will entertain many ages
Date published: 2016-01-25
Rated 3 out of 5
by
Bethany5538
from
Cute kitchen but hard to assemble
I bought this for a Santa gift for my 3 year old. We ended up putting it together for 3 and a half hours. None of the holes were pre drilled. It says you need a screw driver but I wouldn't have been able to put it together without a power drill. Very frustrating but the finished product is nice and super fun for my child.
Date published: 2018-01-04
Rated 5 out of 5
by
Anonymous
from
Nice product
Haven't set this up yet- anticipating quite the production, but we got it for a good price. Chosen because it looked sturdy vs kitchens that are narrow in a line (prone to tipping over) and had a lot of features. Daughter loves to open and close cupboards, so hoping she likes these more than mine in the kitchen ;)
Date published: 2017-02-24
Rated 5 out of 5
by
Anonymous
from
Daycare
Bought this for our in home daycare without expecting the kids to play with it. Both our six year old and 11 year old have been serving us breakfast, lunch and dinner since we bought this yesterday. It is awesome with the many things that come with it. Cannot wait to see how other kids interact with the kitchen.
Date published: 2012-08-25
Rated 5 out of 5
by
Anonymous
from
A real winner of a Kitchen!
A high quality product that delivers hours of creative interactive fun! The true genius of this "playhouse" is that the "little chefs" go inside of it! This unit easily accommodates multiple children. Features such as faux boiling water,sizzling grill and beeping microwave keypad, make this kitchen come alive!
Date published: 2017-02-27
Rated 5 out of 5
by
Anonymous
from
Nice Product
My 20 month old daughter loves her kitchen. The only complaint we had is the screw to put batteries in the phone stripped out but I called step 2 and they sent one out that week. All in all- nice product. We bought extra play food to go with the kitchen but did not need to- the kitchen came with the same set.
Date published: 2012-09-11
Rated 5 out of 5
by
Herman
from
The smile on the kids face... Priceless
Bought this for the kids over christmas and they love it. The instructions are terrible and some of the parts we had to use a soft hammer to get them to lock in place but nothing that elbow grease can't fix. Very well made.Took me 2 hours to build and the smile on my kids face when they saw it was Priceless.
Date published: 2017-01-05
Rated 5 out of 5
by
Anonymous
from
Highly recommended
Purchased this for our granddaughter's first birthday. She has a 2 1/2 year old brother too. We thought she ma have been a little young for it but turns out she loves it! Both grandkids love it! The sounds for the grill, coffee pot and skillet bring smiles to their faces too. Would definitely recommend
Date published: 2016-07-20
Rated 5 out of 5
by
Mimmi
from
Great toy
The product itself is great, my grandchildren have already played in it a lot since Christmas. Definitely a favorite.My only issue was the instruction set. Although I do like visual instruction, I believe it would be slightly clearer in color. The black and white does not always give a vivid portrayal.
Date published: 2012-12-29
Rated 2 out of 5
by
Anonymous
from
Poor quality
Bought it for my granddaughter and she loves it. BUT would have sent it back if she had not caught us putting it together; how do you tell a 2 year old she can't have it. The red counters are faded and the colors of the red don't match. During assembly parts did not fit properly and were uneven.
Date published: 2016-12-21
Rated 5 out of 5
by
Keila
from
Very imaginative and endless fun for our children!!
My 2 1/2 year old loves it!! The assemble was a bit difficult but one it was done the kitchen set is sturdy and very well made. The holes are not all pre-drilled and some weren't aligned properly. But with my husband's help we were able to get it together in a couple of hours. We are loving it!!
Date published: 2017-01-08
Can I use this outside? 
It is well made. If it is placed in a covered area you could . 
Date published: 2020-07-25
I bought this, step 2 deluxe walk in kitchen with grill, from a friend but they have no dishes/pots any longer. Will any pots and pans work? I see one burner has special feature.
I believe you need the pots/pans/coffee pot that came with it for the sound features to work.
Date published: 2019-12-29
What comes in box two? I see Box two available on an online auction and wondered what parts of the kitchen were in it.
Please contact our Consumer Specialist Staff at 1-800-347-8372, Monday through Friday, 8am-5PM Eastern Standard Time for assistance.
Date published: 2020-01-27
My mixer is broken I'd like to order another one how can I get this
Please contact our Consumer Service Specialists at 1-800-347-8372 Monday through Friday, 8AM -5PM Eastern Standard Time and we will be happy to help you.
Date published: 2019-10-22
What is the size of the box ( delivery box). Do they come in two boxes? 
Thank you for contacting Step2. This comes in 2 cartons. carton #1 = 29.5"H x 24.75"W x 22.75"D carton #2 = 36"H x 28"W x 16.5"D Regards, Step2 Consumer Service
Date published: 2019-02-27
How do you replace the batteries in the stove
Please open the following link to view the instructions for the Grand Walk-In Kitchen & Grill™: https://images.step2.com/media/pdfs/8214KR_assembly.pdf
Date published: 2018-10-01
Hi. Is it possible to buy a replacement "floor" for the kitchen and if so, how do I go about doing that? Thank you.
I am not sure. Maybe buy a rubberized mat and cut them into fitted size as a replacement
Date published: 2018-09-28
How could I upgrade the microwave key pad? I want to purchase upgraded one with the kitchen.
Please contact our Consumer Service Specialists at 1-800-347-8372 Monday through Friday, 8AM -5PM Eastern Standard Time and we will be happy to help you. Or you may also visit our website as we now have replacement keypads and accessories for purchase online. Please view the following link :https://www.step2.com/parts/
Date published: 2018-02-19