Grand Walk-In Kitchen with Extra Play Food Set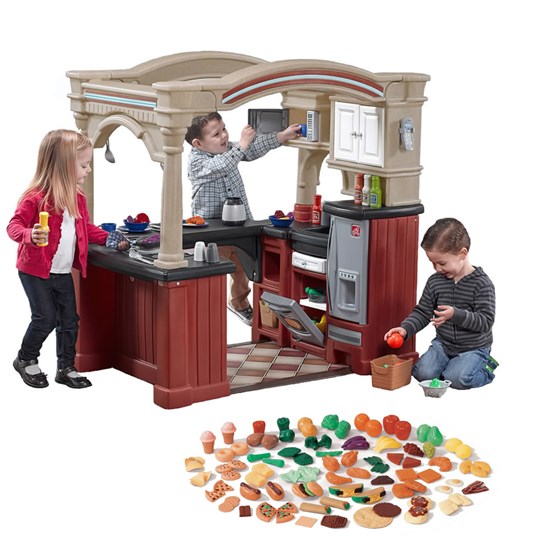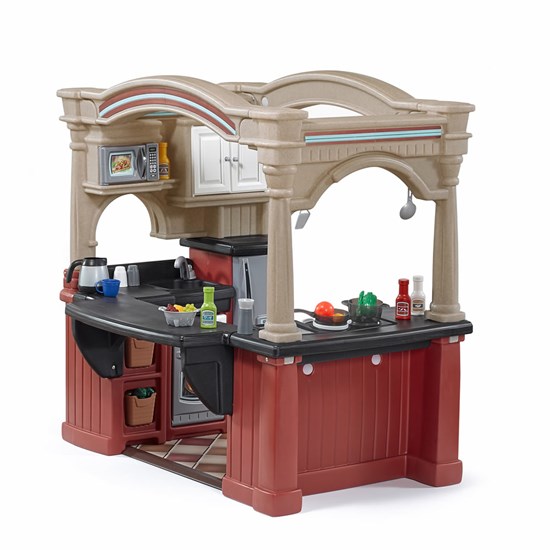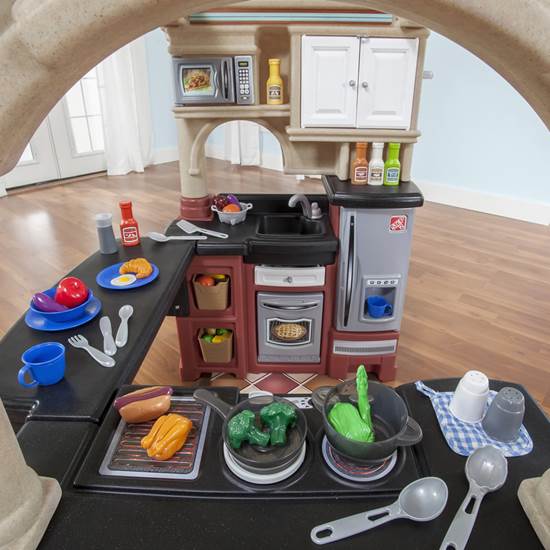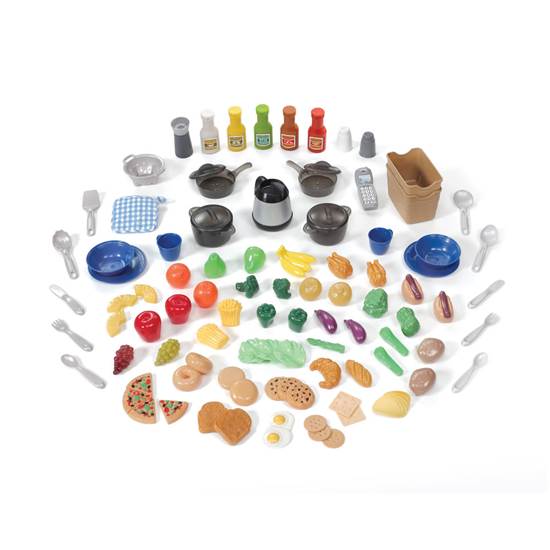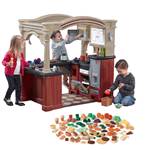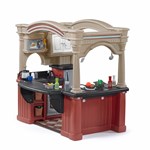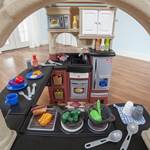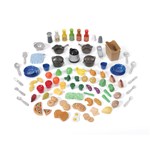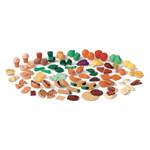 Grand Walk-In Kitchen with Extra Play Food Set
In stock
$309.98 $279.99
+ FREE Shipping! (via FedEx)
The Step2 Grand Walk-In Kitchen with Extra Play Food Set combines one of our most popular play kitchens with extra food, for extra playtime fun!
IS THIS A GIFT? DON'T SPOIL THE SURPRISE!
This item ships with an image of the product on its outer packaging.
Rated 4 out of 5
by
Aris
from
Great product
I just loved the walkin kitchen. My baby girl liked too much but there is just one advise that now days step 2 should considered and its that I think there have to be more real sounds like the one in the stove I think the kitchen shoul play more functions like the oven or the microwave or the water key or the refrigerator because the kitchen itself is too real so it needs more functions. And also another thing the extra play food set should be other than the one that comes first with the kitchen.
Date published: 2018-01-14
Rated 5 out of 5
by
Anonymous
from
GrandPlay Kitchen Sturdy,well made, enchanting and inviting!
I bought this kitchen for my twin grandsons 2 1/2 years old. Amazing! they really like using the stove and the oven, and frig. Kids love to put things in and take them out. The kitchen is sturdy, and is very realistic (I do wish the stool that used to come with the kitchen, were still an option) . they like feeding me and cooking for me. while I knelt outside near the small table counter. There is enough room inside for both of them at the same time. The most fun, ( and they laugh) is 'grammy' can step inside and STAND UP !! There are not many of their toys I can stand inside and sit inside and play with them. I said "Nicky . do you want fried or scrambled eggs" of course he said "scrambled" so I took a bunch of food and squished it into the pan so the eggs it would seem as if I were really "'scrambling" eggs more laughter. Alex, wanted a grilled cheese, UMMM had to figure that one out. I did. used play food.Of course nap time they could lie down and each put their head inside , and I could look in the top to "check on them". i think I had more fun than they did. Love being creative with my grandkids. !!Op PS I am 76 years old and put the entire kitchen together myself !! No, I lied needed help with the floor. Get a Kitchen and have some furn, be a kid again.
Date published: 2017-01-03
Rated 5 out of 5
by
Anonymous
from
Grand Walk In Kitchen is a HIT with my granddaughter
My 3 year old granddaughter did her "happy dance" when she saw this kitchen set up in our living room and it is the first and sometimes only thing she plays with when she visits.
Date published: 2016-04-08
Rated 5 out of 5
by
Anonymous
from
Super fun
Kids love it
Date published: 2016-09-20
Rated 5 out of 5
by
Anonymous
from
I would buy this again
Love it"
Date published: 2017-04-20
Rated 5 out of 5
by
Anonymous
from
I would buy it again
Love it!
Date published: 2017-04-20
Rated 5 out of 5
by
CLVH
from
Daughter loves it
My 2 1/2 year old daughter loves it. Has played with it everyday for the last month. Always wants to play with her kitchen.
Date published: 2018-06-25
Rated 5 out of 5
by
hanrevans
from
Years of play!
I bought this for my son when he was 2.5 years old, and almost 3 years later, he still plays with it. This kitchen has been a concession stand, an office (thanks to the little bar area), a true lemonade stand, and add a blanket or two, and it's a fort. I bought it knowing my child would love it, but I never imagined how much creativity and imagination it would bring out in him. I also never imagined how sturdy and well-kept it would be so many years later! The stickers are all still intact, and they have seriously been hosed down I don't know how many times! I've also never changed the batteries (nor do I even know if the stove requires batteries, maybe its magic?!) and yet, the cooktop still cooks every time you place a pot on it. If there was one gift to buy your child, boy or girl!, this would be the one I would choose every time.
Date published: 2020-12-16
Is there a way to order the two produce baskets for this kitchen?
Yes, we do offer online replacement parts for this order. Here is the link: https://www.step2.com/parts/p/grand-walk-in-kitchen Or you may also call us at 1-800-347-8372 Monday through Friday, 8AM-5PM Eastern Standard Time and we will be happy to assist you.
Date published: 2020-12-02
Is there BPA in the plastic?
Step2 products do not contain BPA.
Date published: 2018-11-21
Will this hold up to outside weather
The Grand Walk-In Kitchen™ is designed for indoor use as it has battery operated components.
Date published: 2018-02-28
How do I get a replacement floor for the grand walk in kitchen ? Thank you.
Call step 2 and tell them you want to order it
Date published: 2018-03-27
what are these measurements in centermeters?
The measurements in centimeters of The Grand Walk-In Kitchen™ with Extra Play Food Set are as follows: Box 1) 74.9 x 70.5 x 57.8 cm Box 2) 91.4 x 71.1 x 41.9 cm
Date published: 2018-03-27