Grand Walk-In Wood Kitchen™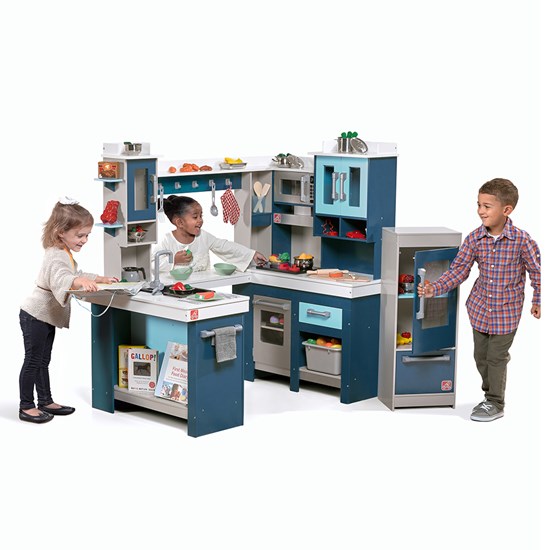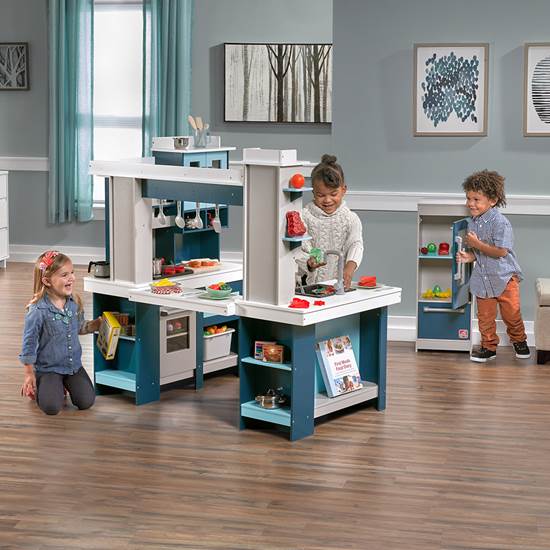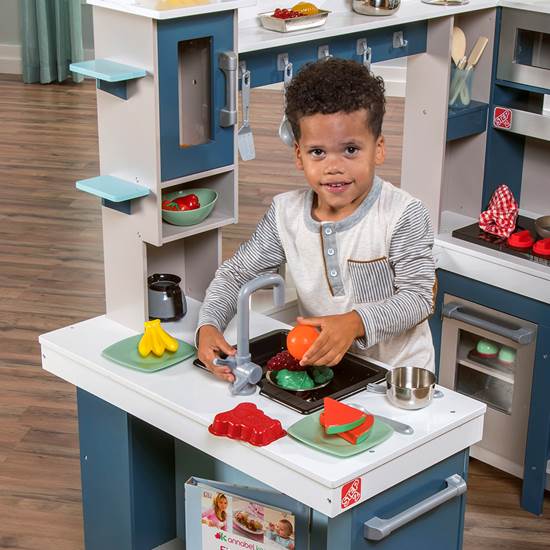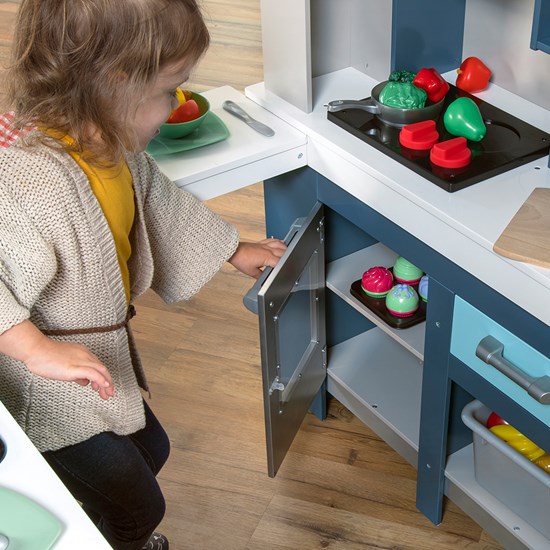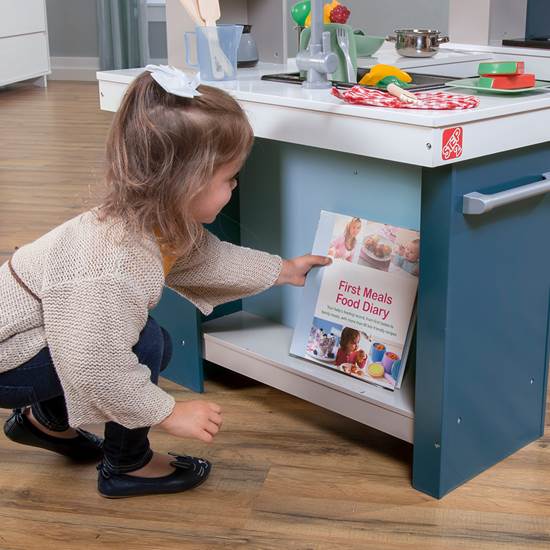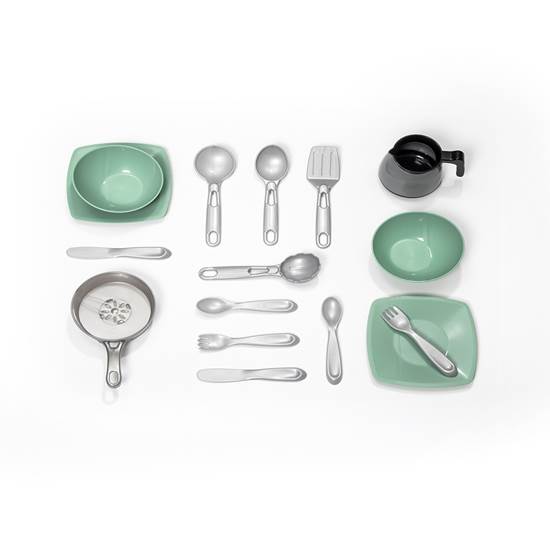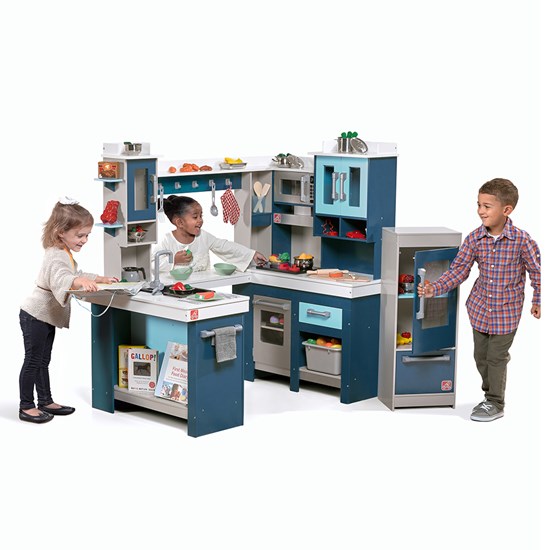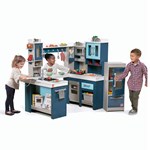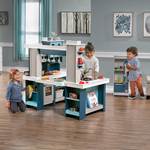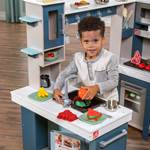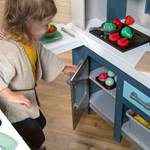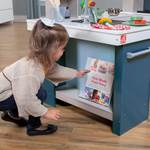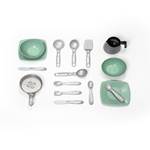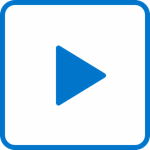 Grand Walk-In Wood Kitchen™
Out of stock
$299.99 $289.99
+4.99 shipping (via FedEx)
Be the envy of every little chef with this extra-large and luxurious wooden play kitchen by Step2.
IS THIS A GIFT? DON'T SPOIL THE SURPRISE!
This item ships with an image of the product on its outer packaging.
Rated 1 out of 5
by
RadDad
from
Stay Away!
Do yourself a favor and stay away from this product. We purchased this "wooden" kitchen thinking it would be sturdier than a plastic one, but that was a very bad assumption! Shame on Step2 for even calling this "wooden"; it's more like a paper mache. Not only does it cost more than the plastic models, it takes over 6 hours to assemble (per the instructions), and it ONLY has a 90- day warranty! We had several hinges break and corner of doors would just fall apart BECAUSE IT'S NOT WOOD. What a joke. Customer service is absolutely no help either. I called 6 months after purchase simply to ask for new hinges, but they shoved the 90-day warranty in my face and have stopped responding to emails.
Date published: 2020-07-21
Rated 2 out of 5
by
Littleladylauer
from
Falling apart
My 1 and 2 year old received this kitchen on the 15th of last month and already the 3 doors broke off and the drawer broke I'm really disappointed . My kids are not the type of kids to be rough and break things they love all there toys
Date published: 2018-09-15
Rated 4 out of 5
by
soopadoopa
from
The finished product is beautiful
Product arrived in a timely manner in mostly good shape. We had one cracked piece (number 6) straight out of the box, it was a piece that "braces" a drawer. This piece was actually the only piece that was more of a particle board material instead of wood. The piece was bent but still usable and there are no problems with the functionality of the drawer. The kitchen as a whole contained well over 100 pieces and took us 10 and a half hours to assemble (with a quite a few breaks). The directions were easy to read for the most part, one helpful hint I have is that the wooden dowels are only pictured (and you can barely see them in the picture). A wooden dowel pretty much goes in any hole that it fits in without having to be crammed in. Something we didn't know at first and ended up having to take apart what we had already done once we figured it out. I'm giving it 4 stars because the refrigerator was an absolute pain to put together. It was held together mostly by wooden dowels instead of screws, causing it to fall apart multiple times during assembly. Then it broke on the 6th day of it's life. It does not have a lot of frills, The range lights up red for a very short while when the knobs are turned. That is it, everything else is going to rely on imagination. Personally, I like that, and I'm glad it doesn't make any noise!! The set also comes with a place setting for two, cooking utensils, coffee pot, and a pan. If there was anything else it is slipping my mind at the moment. We bought our own play food and another set of pots. Overall we are happy with the purchase but wish the fridge was still intact. It looks absolutely beautiful in our living room and functions well. Our kiddos aged 2 and 4 love it!
Date published: 2018-01-14
Rated 1 out of 5
by
Honor
from
Wish I never brought it
The kitchen took about a good 10 to 12 hours to build they also did not send all the right pieces I'm currently still waiting on pieces to finish the kitchen it was definitely not worth the price nothing works but the stove lights I feel like it could of had working sound microwave are the sink sounds of running water it just looks really stick as much as it costs it could I had more electronic things are sounds I also feel like that the manufacturer meet to be slapped the way you have to put this thing together it takes up so much time it's ridiculous
Date published: 2019-01-05
Rated 5 out of 5
by
Rogers14
from
Loovvveee this kitchen
This kitchen is amazing! Super realistic mostly for my lo! It's HUGE! lots and lots of storage so no more dishes and food laying around everywhere or bins! Directions were slightly confusing as there are not words on it only pics and the time it took was spread out over a few days to assemble but over all I highly recomend this one and its worth every penny! Wish I had this one when I was lil! Wanted one that was realistic big enough and that my lo wouldn't be to big/taller than wI thing a yr so she can grow with it and last! This one's perfect!
Date published: 2019-01-05
Rated 5 out of 5
by
Amanda
from
Great Kitchen
I was looking for a kitchen my two daughters could play in at the same time. This kitchen is perfect for that. They love everything about it. The only thing I don't like is the door below the stove, which most would assume is the over, swings out like a cabinet instead of down like an oven door. My kids don't seem to mind and often just use it as a cabinet. Assembly did take a while but I assumed it would be based on the two slim heavy boxes that arrived. I put it together over a couple days and the instructions were very simple to follow.
Date published: 2017-12-31
Rated 5 out of 5
by
Tiff
from
I made a right choice
Great products too about 6hrs to assemble but it was worth it
Date published: 2019-06-06
Rated 3 out of 5
by
Customer
from
Kitchen
The kitchen itself is very cute and nice. The design is great. However putting it together is an all day job & there was a piece missing. The color isn't the same as shown in the photo. It is a darker color like the photo in the other reviews. Which is fine, but they need to update the photo then. 3 stars because of how long it takes to put together. Not the same color as pictured, & because there was a piece missing.
Date published: 2017-12-26
Rated 5 out of 5
by
Ruth V
from
Amazing Wooden Kitchen!
I received a sample of this kitchen to facilitate a review. The kitchen arrived expertly packaged in two rectangular boxes. I was impressed at how many pieces they were able to package in each box. The instructions state it should take 4-6 hours for assembly, but since I was
Date published: 2017-12-06
Rated 5 out of 5
by
Best average dad
from
Love it, kids love it, FOREVER TO BUILD
Love the kitchen. It's got a lot of cubbies, doors and fun stuff for the kids to pretend with. The refridgerator is odd by itself but we squished it against the wall with the kitchen. It took me by myself 3 different days and 8 total hours to build. The worst part was not all items had their number sticker on them so I had to figure out which was which as I went along. Also the parts aren't in any order really so number 1 may be in box 1 and number 2 maybe in box 2. After you get through the first 50 pieces then it gets easier as most of my time was trying to find the correct part as per the instructions. Also double check as a part can go one way or another and the directions don't clarify which way so when you put the piece together it may be backwards. Only one item came in slightly damaged. Called and received a replacement less than a week later. ALWAYS THE BEST CUSTOMER SERVICE!!
Date published: 2018-08-20
Rated 5 out of 5
by
GypsyBecky
from
What an Amazing Toy for All Ages!
I received this at no charge as part of the Step2 toy tester program. This does not in any way affect my review and is my own honest opinion. This beautiful dark blue,aqua and white wooden kitchen is amazing. I knew it would be large, and it is but it's also compact enough for a smaller bedroom. We live in an apartment and it fit well because it's a true square. It is open on 3 sides but could be pushed up against 2 walls if needed. This kitchen is so unique compared to most play kitchens. It's solid and will not tip easily. With our old kitchen it was constantly being pushed over. That won't happen with this one. It includes so many fun features most play kitchens do not have like a ton of storage space. I was finally able to ditch the food toy bin. It has a working drawer that even has a latch so they can not pull it out. It has numerous cupboards and shelves and a number of hooks for utensils, or pots and pans. I love the easy to read microwave oven. My kids favorite part was the seperate fridge that has two shelves and a cupboard area (like a freezer) below. My kids favorite part is the lights on the faux flat top stove. I do dig that they turn off after a short period of time to save battery. This came to our home quickly in 2 huge (and heavy) boxes. Be prepared to get help if needed. I would say this took around 7-8 hours to put together so plan in advance if it's for a birthday, etc. We put it together slowly over a number of days. The instructions are super easy to follow, very detailed down to each small part. All the parts are numbered or lettered. It also includes wall anchors. Also horray no stickers to ruin and peel off. My only complaint is a few screws seem to be slightly too big and bulged through the wood. Luckily none actually broke through all the way so it was not noticeable or a problem. Pay good attention when you are screwing though and I recommend doing it by hand and not with a drill to eliminate risking this. In reality this kitchen lived up to everything I expected, excellent quality, great instructions and hours upon hours of entertainment from my 1 year old to my 12 year old. Multiple kids can play at one time on three sides. If you are thinking about getting this I would highly recommend it. This will last an entire childhood. It would also be excellent for a home daycare.
Date published: 2017-12-28
Rated 5 out of 5
by
Morgan
from
I absolutely love it!!
I ordered my grand walk in wooden kitchen through walmart! The shipping arrived fast into two boxes. I will say though it is very time consuming to put together. I would advise that it is a two people job. My husband and I worked together getting it ready for our little girl for christmas morning. Boy am I glad we didn't wait on christmas eve to try to put it together we would be wore out. The pros about the kitchen is it is very well designed kitchen,very modern and up to date. The cons is when we started getting everything organized to put together each piece has a sticker number ,well a lot of the stickers came off and it was confusing which piece was what so I took a sharpie and wrote on each piece what was what to keep track. Other than that it was a breeze. Thanks step 2 for making such a wonderful design kid kitchen. My daughter is gonna love it on christmas morning. Can't wait to see her reaction!!
Date published: 2017-12-18
Rated 5 out of 5
by
Katherine3
from
Adorable kitchen!
I looked all over online for a wooden kitchen and actually had a different one picked out at first. I'm so glad I went with this one though! It's a good price for as big as it is compared to the plastic ones and it's sturdier. It's a really cute kitchen and my daughter loves to play in it everyday! It does take a lot of time to assemble like a lot of reviews say lol.
Date published: 2019-01-10
Rated 3 out of 5
by
AHUMPHREY
from
Great product but assembly is TERRIBLE
This product came shipped in two boxes. Super heavy. It makes since to unwrap everything and be careful to keep the sticker numbers on each piece of the wood. I would sort the numbers into sections and grab and go. We got stuck on sections 17-24 because #55 and #56 were labeled wrong and didn't go in that specific spot so we had to go off the picture to get it right. SUPER frustrating. We started working on it at 2pm and took a couple breaks and were up until midnight. It still isn't finished. You MUST have patience and if you're working on it with your partner you can see it as a "marriage building" experience and if you don't kill each other at the end your communication is on point ;) Looking back... I don't know if I would buy this again... maybe look for one that is used and assembled but we are excited to see the look on our daughters face when we give it to her for her birthday. I guess that's all that matters. But geez.... this thing is a headache. GOOD LUCK.
Date published: 2019-10-08
Rated 3 out of 5
by
Redkel
from
Great Kitchen But Assembly is Ridiculous
The final product is great and so far kids 2 to 9 have loved playing with it. My major complaint would be that one of the pieces had incorrect holes drilled into it during manufacturing. So we had to contact Step 2 to get a new part. We found this out the weekend before Christmas as we were trying to complete assembling it. Even though we started days before Christmas Eve the messed up part meant we couldn't put it together before the holiday. I reached out to Step 2 and they had closed their customer service center for the holiday. Since then they said they mailed the part but 2 weeks later and we do not have it. The experience has made me not want to buy step 2 products again. My husband ended up later figuring out a way to drill the holes himself and make it work. But...be warned I'm sure we aren't the only ones who have found part 30 made incorrectly. Also it takes easily 6 hours to put this together. My husband says it took 6....it felt like 10 as it took 3 nights of work.
Date published: 2019-01-05
Rated 5 out of 5
by
Ashley85
from
Wonderful!!
My daughter received this kitchen from her Aunt for Christmas and loves it!! It's well made, has tons of storage and spots for her to out things. My brother-in-law put it together and said it took a long time, but I think it's worth it! She loves that the stove "turns on". It's definitely a great product!
Date published: 2018-01-04
Rated 5 out of 5
by
Dixiep23
from
Great Play Kitchen
I have an almost 2 year old that loves this kitchen and it will definitely grow with her. Be prepared for it to take some time to put together, it's over 100 pieces, but the end result is worth it!! The kitchen is beautiful and hours of fun!!
Date published: 2018-01-04
Rated 5 out of 5
by
vyounce
from
Awesome Kitchen!!
Awesome kitchen!! I am so happy with this purchase. It did take some time to put together but if you can pay attention to detail and follow directions there shouldn't be any assembly problems, but don't plan on building it in one sitting. Just make sure you keep track of the numbers noted on the pieces because sometimes the stickers would fall off. I added my own numbered stickers using blue tape as I was sorting the pieces. It helped me to also place the numbered pieces in order so they were easier to find during assembly. I didn't care for the color of the kitchen so I painted it with spray paint prior to assembly. I changed all the dark blue pieces to pink and the light blue pieces to white. I also painted all hardware and accessories farmhouse modern gold, and added a gold accented "backsplash" using peel and stick wallpaper under the cabinets and on my wall that is visible from the center opening of the kitchen. . I added some led lights under the cabinets and placed a foam floor playmat base that looks like wood. Came out so cute!!
Date published: 2019-12-25
Rated 4 out of 5
by
Nicole
from
Great but horrible assembly
Omg love the kitchen can't wait for her to play but it's taking forever to build. So many miners missing because the stickers are not on them or they are not the right piece for the number. It's sturdy, life like but to build no thanks
Date published: 2017-12-26
Rated 4 out of 5
by
bfish
from
grand kitchen!!
This kitchen took me about 8 hours to assemble and it was not at all difficult. i layed out and stacked all of the parts in order by number before I began and I think it saved me a lot of trouble. I had read about a million reviews on this product so I did write the #s next to the stickers with a pencil and im glad I did because some of the numbered stickers did fall right off. The instructions don't always specify when to add like the cabinet hinges and other misc. parts that just appear in the next step so my advice is to look at the following step thoroughly before moving on. One of the burners is already not lighting up which makes me EXTREMELY irritated because for the money and time I put into this kitchen I expect everything to work for more than one week!! I have emailed the company so hopefully they will replace the part. My little girl LOVED this and she was thrilled to find it on her 4th birthday. There's plenty of space and the height is absolutely perfect which was one of my concerns since she is tall. This kitchen is great quality, it seems quite sturdy and had lots of room and shelves all around the sides and on top. No food comes with this kitchen but you get other items like plates, bowls, silverware and a coffee pot to name a few. The fridge can be moved around and is not attached to the rest of the kitchen, which I like. Honestly this kitchen has all the things I wanted for my little girl to have and then some, like the drawer and see through windows on the oven and microwave, a towel rack and lots of storage. If you are considering purchasing this kitchen, I say DO IT!!
Date published: 2018-07-22
Rated 5 out of 5
by
Dana
from
Great Product
I purchased this Kitchen for my twin granddaughters. Over the years I have purchased many toys, doll houses, wooden swing sets etc...and after putting those together I was pleasantly surprised at the quality and ease of this product. I read the reviews before purchasing and understood that it would take awhile to put together. It took about 8 hours to complete. Very well made. Solid. Screw holes are recessed and all lined up properly. Word of advice... lay all the pieces out upon arrival and the pieces have tiny numbers on each one, make sure you have all the pieces. I had an extra number 58 and no 59 and one piece arrived cracked from shipment and I emailed the company and they sent me replacements with no issues. How to begin instructions are a bit vague but to save time after you have checked that you have all the pieces and have them laid out start with the sheet that shows adding the wooden pegs and attachments to each piece before starting on the actual instructions. If you use the correct screws for each piece you will not have any problems. Would definitely recommend!
Date published: 2019-02-25
Rated 5 out of 5
by
Sassy
from
Prefect
It was time consuming to assemble but each piece was numbered and the instructions were easily understood.I loved it.My granddaughter will enjoy it for a very long time.
Date published: 2019-01-11
Rated 5 out of 5
by
honeyp
from
Love it! 5 hrs to construct, not bad!
Lots of review stating that this kitchen took 15 hours, 2 days to put together and some hired ppl. I was very worried. This was a Christmas present for my almost 3 year old. What if pieces were missing? What if it wasn't put together in time? I put it in my husbands head this was going to be a nightmare. Well, it wasn't! Took my husband 5 total hours to put it together. He pulled it out, made sure everything was there, organized it, put the the first section together, covered it in the garage. , 2nd evening put the other 2 section together. Christmas eve moved it in to the house, connected everything together in 20 minutes. Been playing kitchen ever since. Everyone loves it. Adults & children of every age. Its January 8, and I am kitchened out LOL. Every day I get home from work, my daughters first words "what would like eat" Note: The doors under the kitchen sink do not close flush, it's strange. no parts missing or broke. Received in a timely manner Also, the stove side is the only side you can put against the wall with out losing storage/display space on the out side of the kitchen. We have a big enough kitchen that was not a problem.
Date published: 2019-01-08
Rated 1 out of 5
by
Tdiep
from
Poor instructions
Putting this together was my worst nightmare. Parts were missing and poorly labeled or not labeled at all.
Date published: 2019-03-25
Rated 5 out of 5
by
NicoleE
from
Dream kitchen!
My girls (8 and 2 yrs old) absolutely love their kitchen! It was a great addition to their playroom!
Date published: 2019-01-03
Rated 5 out of 5
by
Melissa
from
Awesome kitchen
My daycare kids and grandson love this kitchen. It is played with daily for hours.
Date published: 2018-01-04
Rated 5 out of 5
by
Child play
from
Super design
Very nice the grandkids love it will enjoy for years to come
Date published: 2019-01-14
Rated 5 out of 5
by
okbecky
from
Love Love Love
Love this kitchen, I sat and played with my grandbabies
Date published: 2018-01-04
Rated 5 out of 5
by
victoria
from
Truly an amazing kitchen with great details
I was looking for a kitchen for my daughter because we have a lot of play food, and she plays with it often. When I looked at other kitchens, although they checked a lot of boxes (stove, cabinet, fridge), they all seemed to lack counter space for food prep. This kitchen has a lot of counter space to make the experience more authentic. This kitchen also has a drawer which has made all the difference in keeping silverware from drifting through the house. It was really worth it! It's nice that the stove burners light up, but it wasn't something I was looking for. My daughter also identified the coffee pot right away, as it looks just like ours, and she uses it during bath time. It took some time to assemble and we were missing a couple of pieces. Customer service was pleasant and really nice to deal with through the process. The product arrived fresh from the factory, so we left the boxes open in the garage for a week to gas off before we assembled it. This kitchen is really tall, too, so my daughter will be able to use it for years. I've really enjoyed watching her set the table and put out cakes for her dolls. It really was a great purchase and I appreciate that this company made it available for such an attractive price.
Date published: 2018-02-02
Rated 5 out of 5
by
ehfar422
from
Exactly what we were looking for
I read all the reviews and expected the build to take a long time. There are two crucial things to do in the beginning to make sure the build goes smooth. First, take your time unpacking the pieces so you don't accidentally knock off any of the small numbered stickers located on each piece and put the pieces in groups so they are easier to find otherwise you waste too much time looking for the right part. Second, the first page of the instructions after they list all the pieces that come with the kitchen shows where all the hinges, wood dowels and other hardware go on each piece. PLEASE DO THIS BEFORE STARTING THE BUILD!!! I wish I would have paid attention to that initial step. It would have made it much easier to build the unit if the hardware was already on the doors or side walls. You won't be crammed for space trying to put the hinges or other hardware on after the fact and you won't have to say there were no instructions showing where the screws and dowels go. I think there are 3 or 4 screws that were not listed on the instructions but nothing you can't notice if you are looking at the piece while putting it together. Other than that the build was like anything else that has over 100 pieces. A bit time consuming but what can you expect. The end results are worth it though. The unit is sturdy and seems durable. My daughters love the kitchen and use it everyday cooking up food for us. Very happy we took a chance on such an expensive kitchen. It replaced two smaller Step2 plastic kitchens we had. P.S. The ice cream stand does not come with the kitchen.
Date published: 2019-11-20
When do you think you will have this item available again?
Thank you for contacting The Step2 Company. We apologize but we are currently out of stock and backordered on this item and several products. We are now running limited production as we were previously shut down due to the COVID-19 environment and unable to produce at that time. Our current production has been limited due to social distancing guidelines. We do not anticipate having this item & other products back in stock until mid to late August. Please note this is an estimate as the timing could move back again based on demand, production schedule and retailer commitments. Continue to check our website daily for availability and updates. We apologize for any inconvenience.
Date published: 2020-08-06
When will this be back in stock? I been waiting to purchase
The Grand Walk-In Wood Kitchen™ is currently unavailable. Please view the following link and enter your email address below and we will send you an email when it becomes available: https://www.step2.com/soldout?productid=2703
Date published: 2020-08-04
One of the pieces was drilled incorrectly. Is there a way to get a replacement one and if so how?
Please contact our Consumer Service Specialists at step2-company@step2.net or 1-800-347-8372 Monday through Friday, 8AM -5PM Eastern Standard Time and we will be happy to help you.
Date published: 2020-01-10
Is there a set date for these to be back? I see I'm not the only one who is disappointed that they are oos and not looking to be made available before Christmas! Any chance Step 2 can make this happen since there are so many inquiring? 
Regretfully, we do not expect to have this in stock until late January.
Date published: 2020-01-10
Will you have this kitchen back in stock and available for Christmas 2019 deliveries?
Regretfully, we do not expect to be able to offer Grand Walk-In Wood Kitchen™ for the 2019 Holiday Season.
Date published: 2019-12-09
Will this come back into stock and if so when? 
Regretfully, we do not expect to be able to offer Grand Walk-In Wood Kitchen™ for the 2019 Holiday Season.
Date published: 2020-01-02
Will this be available before Christmas 2019?
Regretfully, we do not expect to be able to offer Grand Walk-In Wood Kitchen™ for the 2019 Holiday Season.
Date published: 2019-12-03
Is this expected to restock soon? 
Regretfully, we do not expect to be able to offer Grand Walk-In Wood Kitchen™ for the 2019 Holiday Season.
Date published: 2019-12-03