Hot Wheels™ Race Car Dresser™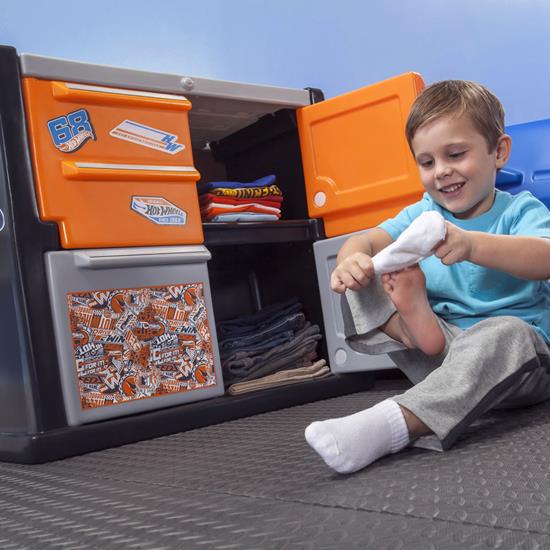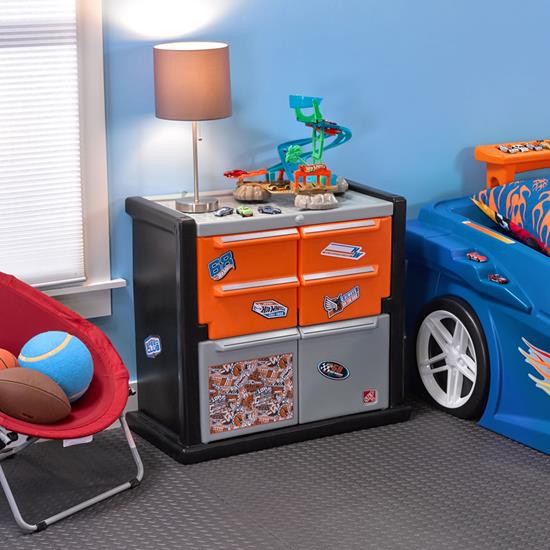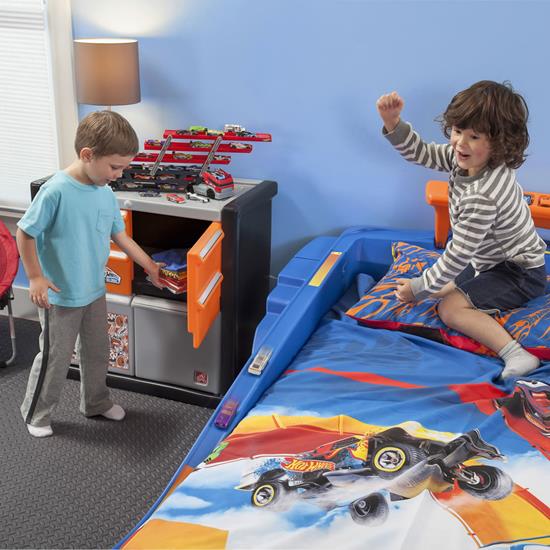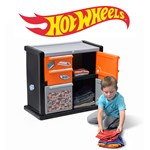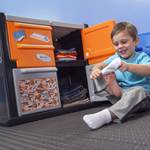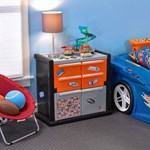 Hot Wheels™ Race Car Dresser™
In stock
$114.99
+4.99 shipping (via FedEx) When will my item arrive?
Tune-up your little speedster's bedroom with the Step2 Hot Wheels™ Race Car Dresser!
IS THIS A GIFT? DON'T SPOIL THE SURPRISE!
This item ships with an image of the product on its outer packaging.
Rated 5 out of 5
by
Anonymous
from
Great for Storage
We aren't actually using this dresser to store my son's clothing (he already had a dresser and this one wouldn't be large enough to hold everything). Instead, we are using it for toy storage. I let him decide what to put in it and he arranged his books on the top shelf and his LEGOS and action figures on the bottom shelf. They he put his stuffed animals on the top. It works great for his toys and he's so proud to put his toys away inside it. I'm pleased with the amount of items it holds and the doors are easy for my son to open and close on his own. It's really helped to get his room organized.Thanks Step2 for sending us this dresser to review to go along with our Hot Wheels Toddler to Twin Race Car Bed.
Date published: 2016-02-19
Rated 4 out of 5
by
Anonymous
from
Great Storage Piece!
My boys both have dressers so I ordered this as a side table to go next to the bunkbed. It coordinates perfectly in their room and is a great spot to set books on, as well as a lamp and alarm clock. Like all Step2 products we have, it is super sturdy. He loves the details that make it look like one of my husband's tool chests like the diamond plate and drawers. I wouldn't use this as a clothing dresser since it only has the two cupboards. It would be great for shoes, toys, books, and many other items. We have small totes inside ours for Hotwheels, Pokemon cards, and other items, but it isn't big enough to hold even one of my boy's clothes.As a Step2 Ambassador, I received this product in exchange for my honest review.
Date published: 2016-02-19
Rated 5 out of 5
by
Anonymous
from
A Fantastic Dresser, or Storage Item for Hot Wheels Fans
As owners of a Step2 Hot Wheels Toddler-to-Twin Race Car Bed, we were really excited to learn that a complimentary dresser was being released to go with it. Thing is, while I'm sure it would be a fine dresser that kids would love, we're not using it as a "dresser," but as a storage cabinet for our growing collection of Hot Wheels vehicles, playsets and accessories.Sent here for review in our state-of-the-art Toy Testing Facility (our house), there is no denying its appeal, as both of our girls loved it immediately. It's a perfect place to store toys (or clothes, should you use it as a dresser), but the top - with it's garage-style "diamond" texture - becomes a perfect little play space as well - perfect for high-octane adventure, and a cool place to display some cars as well.Think of it as a toy box - a storage unit, or indeed, a dresser - this is a perfect addition to any Hot Wheels-loving kid's bedroom or playroom. It's perfect!
Date published: 2016-04-07
Rated 5 out of 5
by
Anonymous
from
Hot wheels bed
2 year old loves this
Date published: 2016-12-19