Kick and Shoot Sports Combo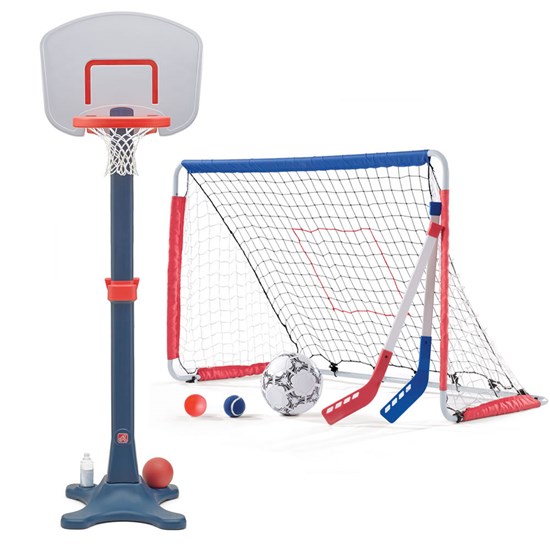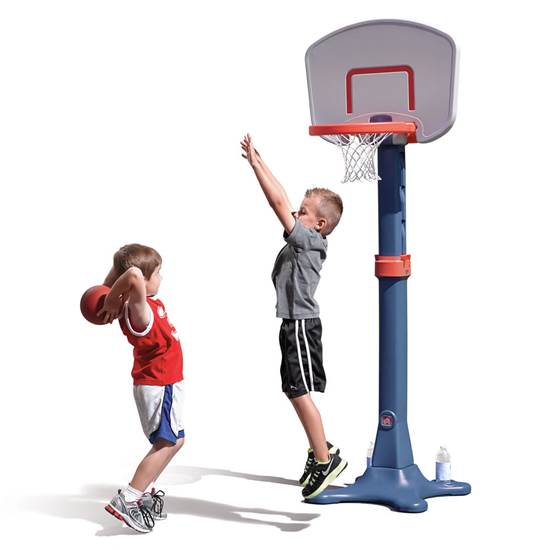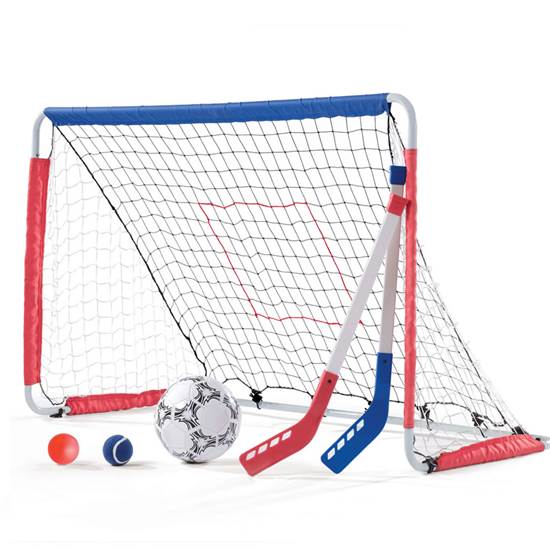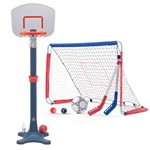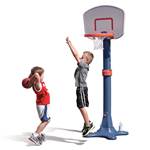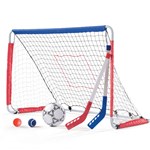 Kick and Shoot Sports Combo
Out of stock
$109.98 $95.99
+ FREE Shipping! (via FedEx)
Little athletes can slam dunk and score goals with the Kick and Shoot Sports Combo by Step2!
IS THIS A GIFT? DON'T SPOIL THE SURPRISE!
This item ships with an image of the product on its outer packaging.
Rated 5 out of 5
by
Anonymous
from
great value and products
I bought this as I love Step 2 products for their durability and this was also a great value for both products. My son had outgrown his toddler sized hoop and I wanted one that he could grow with (he is currently 3) until we needed a larger one. My son is also starting soccer so I thought the added bonus of the net would be great. I also liked how the net came with multiple sports accessories to accommodate many activities and is functional for years. Easy set up and durable (basketball hoop)- we shall see with the net!!
Date published: 2016-04-01
Rated 5 out of 5
by
NanaBee
from
Great for those little sports fans
I bought this for my 3 year old grandson and he (and his siblings) love it. I started out on the lowest height and he wanted it higher to try it. He did well but then wanted it lowered, which was very easy to do. He played with the soccer net and hockey set for hours after we received it. I liked the combo pack because my grandson loves all sports and this gave him several sports to play. He and his siblings have been enjoying it and his dad has a great time joining them.
Date published: 2016-04-01
Rated 5 out of 5
by
Anonymous
from
I would recommend this product.
We bought two of the goals, so that our granddaughters could play soccer and hockey out in their backyard. We thought the basketball hoop was perfect because it can be raised when they grow. All the equipment appears to be sturdy and well made. We think outdoor activities involving the neighbors in running and teamwork are healthy and character building. This is the fourth Step2 product we have purchased for our grandchildren and I am sure it is not the last.
Date published: 2017-03-21
Rated 5 out of 5
by
Joe102118
from
Great toy for your little athlete
My 2 year old has endless energy and a natural love of sports. This product gives him a chance to play basketball, soccer, hockey and learn to throw and catch all in one. The best part is that the basketball hoop grows with him so we can use this for a while and it will still be challenging.
Date published: 2018-12-20
Rated 4 out of 5
by
Anonymous
from
Good product for the cost
Overall, these are good for the price. The net clips on the rim need to redesigned. They are always coming unsnapped, then the net starts to come off. Also, the cap for the base of the hoop is not restrained in anyway. Kids actually pushed it inside the base.
Date published: 2016-09-01
Rated 5 out of 5
by
Anonymous
from
Definately would pruchace again.
Excellent choice for our 2 year old grandson. He will have fun growing up with the "goal." It was impressive how long he kept engaged and improving his motor skills. quality product at a great price. Thanks for the "good time."
Date published: 2016-07-27
Rated 5 out of 5
by
Anonymous
from
Great Hoop !!
This was given as a Birthday gift to my 3 year old Great Niece. She loved it. Very durable.The balls could be a little better quality but I just bought a little basketball for her.
Date published: 2016-12-28
Rated 5 out of 5
by
Aimee
from
Exceeded Expectations
Very easy to assemble and my son loves it! He is a very active little boy and this is perfect for him. I also like the ability of the basketball hoop to grow with him.
Date published: 2019-01-02
Disassembled steps for product no. 7357
To disassemble the Shootin' Hoops Pro Basketball Set™ you would simply follow the instructions in reverse. Please view the instructions here : https://images.step2.com/media/pdfs/735700_assembly.pdf
Date published: 2018-06-05
Do any balls come with it?
Yes. Ours came with an inflatable soccer ball and an inflatable basketball.
Date published: 2018-03-27
Hockey sticks included?
Yes the hockey sticks are included and my grandson loves playing hockey, soccer and basketball.
Date published: 2018-03-27
Hi there, do you ship to Auckland, New Zealand?
Thank you for your interest in Step2 product retailers in New Zealand. Specific products and quantities vary by retail location, please contact Steptino with your specific request. Steptino 3 Moreton Drive Manly 0930 Auckland New Zealand 0274 741640 (p) <a href="http://www.steptino.com" target="_blank">www.steptino.com</a> (w) sales@<a href="http://steptino.com" target="_blank">steptino.com</a> (e)
Date published: 2018-03-27
How long until the kick and shoot combo will be available?