Kickback Soccer Goal & Pitch Back™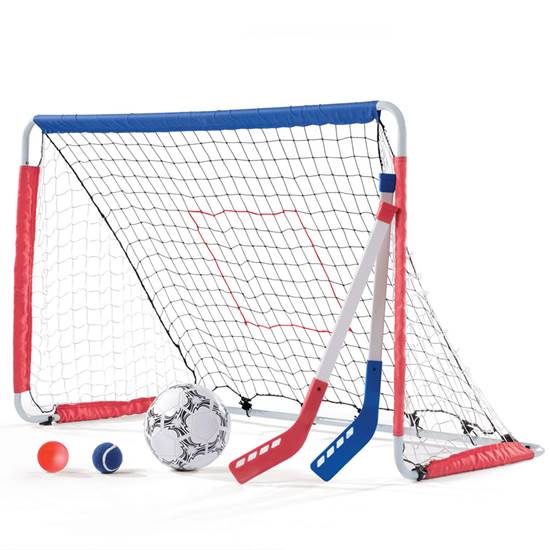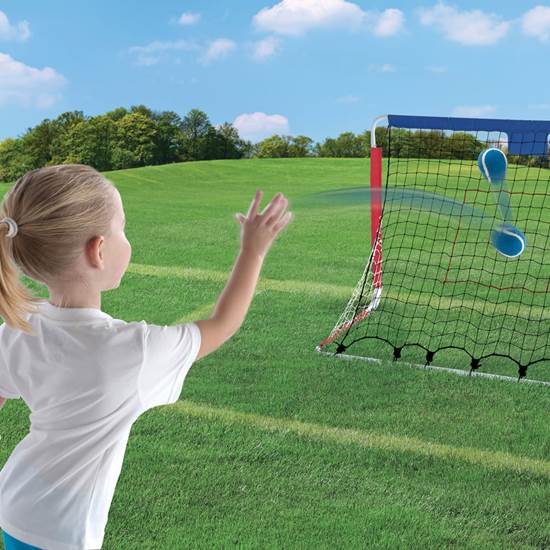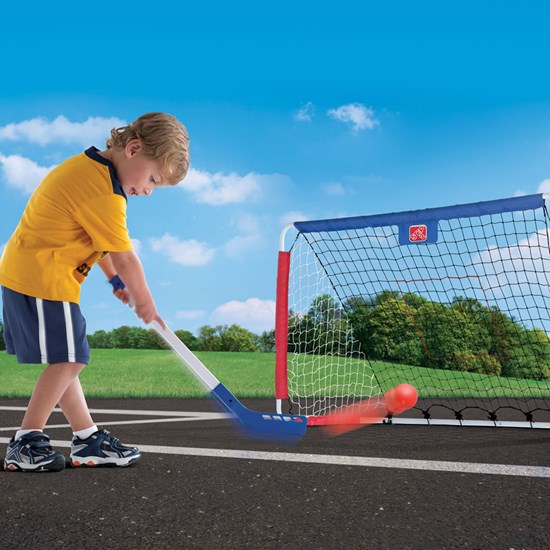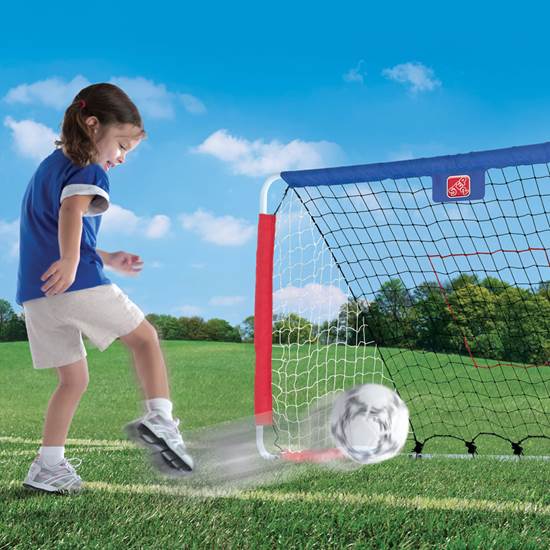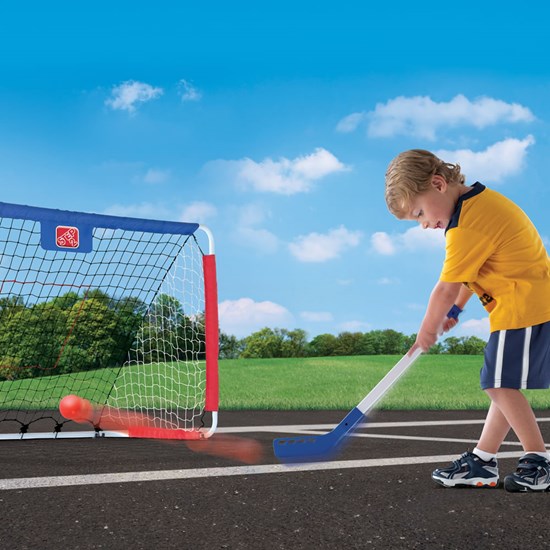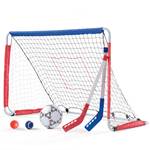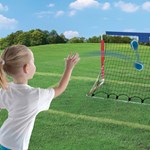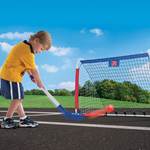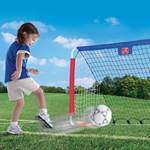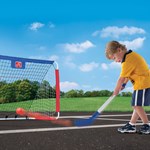 Kickback Soccer Goal & Pitch Back™
In stock
$44.99 $39.99
+2.99 shipping (via FedEx)
Enjoy a fun game of soccer and practice pitching and catching with the Step2 Kickback Soccer Goal & Pitchback.
IS THIS A GIFT? DON'T SPOIL THE SURPRISE!
This item ships with an image of the product on its outer packaging.
Rated 5 out of 5
by
Valarie
from
I would definitely buy again
My kids have had so much fun with this. It's great easy to put together and take apart.
Date published: 2017-04-09
Rated 3 out of 5
by
Poppa Lennie
from
A decent product for little kids
Easy to put together. Just miffed at the size and quality of part B.
Date published: 2015-06-23
Rated 4 out of 5
by
None
from
Gift
This was a gift not observed play at this timeuntil better weather
Date published: 2020-05-21
Rated 3 out of 5
by
Erik
from
Decent, but not well constructed
Easy to put together, but not great quality
Date published: 2014-12-30
Rated 5 out of 5
by
Anonymous
from
build your skills
grandson beginner sports for an age 4 boy
Date published: 2016-12-29
Rated 5 out of 5
by
G - Gee
from
Great toy
Easy to assemble
Date published: 2015-12-15
Rated 3 out of 5
by
BTM
from
Ok Set For Child.
This set is an ok set for a child. The goal is the best part of the set and why I bought it. It's made of metal is visually nice and durable. It doesn't come with stakes but you could buy some to help keep it stationary. It's fine though without them. This isn't the type of goal that is easily broken down and stored. I thought with the other pieces this might be a nice set but the other pieces seem alittle cheap. A big selling point for me was the full size soccer ball shown in the stock photo and on the box. The soccer ball that actually came with the set is very small. It's the size a 1-2 year old would play with. It is not the soccer ball pictured. I have to subtract stars for that b/c I wasn't planning to buy a separate soccer ball. The hockey sticks are small and lite. They are plastic and not the stiffest most durable but ok for a child. I'm not sure how much abuse they would take on concrete. The puck is lite plastic and the "pitch back ball" is a cheap blue tennis ball. The pitch back works fine for a child but a coordinated 6 year old will probably need something more substantial. Being just [$] I don't think I can knock this set too much. If it cost $50 or more I'd definitely expect a full size soccer ball(at least a size 3), wooden hockey sticks and a rubber softball for pitch back.
Date published: 2011-05-31
We have a hole in the net.  How can we get a replacement?
You can find replacement parts available for sale on Step2.com, or contact our Consumer Services team at 1-800-347-8372 Monday - Friday, from 9-3 ET and we will be happy to assist you further with this request.
Date published: 2020-06-17
How can we get more hockey pucks?
Unfortunately we do not have replacement hockey pucks for the Kickback Soccer Goal & Pitch Back™. We suggest checking your local toy store.
Date published: 2018-03-27
What are the dimensions of the net?
The inside area of the net where the goal is 48.00 High x 30.00 side to side.
Date published: 2018-03-27
can replacement sticks be purchased? If not, what sticks match well?
Unfortunately, we do not offer replacement hockey sticks. We suggest checking with your local toy store.
Date published: 2018-03-27
What size is the soccer ball?
The soccer ball is approximately 18.5" in circumfrance. Slightly bigger than a softball.
Date published: 2018-03-27
Can a replacement net be purchased?
Unfortunately, the net is not available for purchase separately.
Date published: 2018-03-27
My grandson is 6 years old soon to be 7 is he to big for this item ?
No, I don't think so. The net is still good for practicing getting the soccer ball into the goal at home. Also, my 6 year old still uses it for hockey on the driveway. The only issue would be if he is super tall, then he might be too big for the hockey sticks. Overall, I would think he would at least get 1 good year of use out of it.
Date published: 2018-03-27
Is there a way to just to order the goal? We already have the full set and would like a second goal.