KidAlert Easel™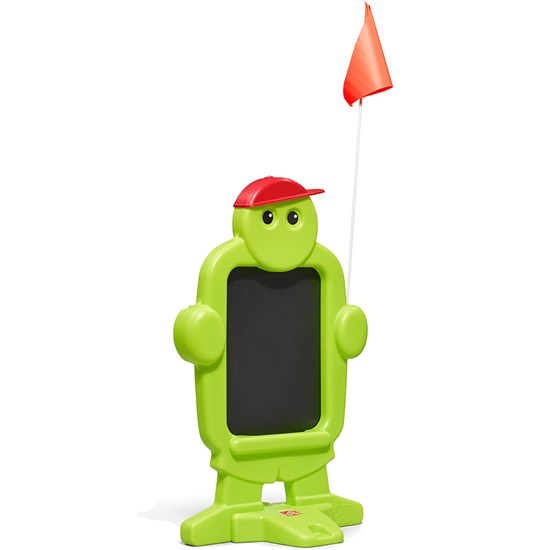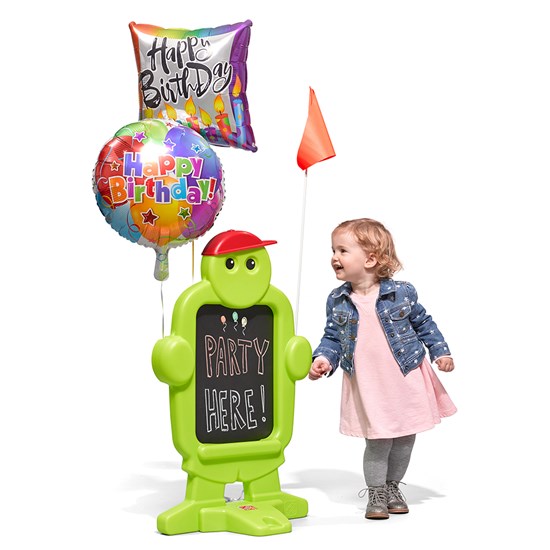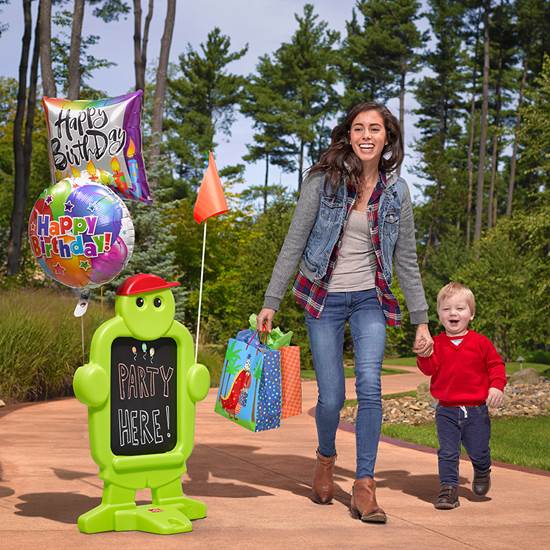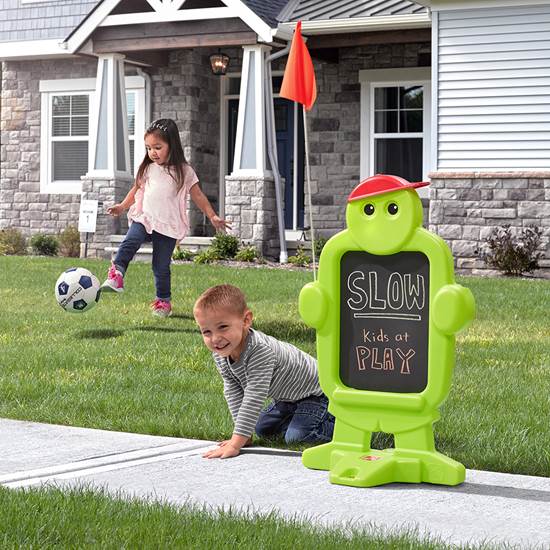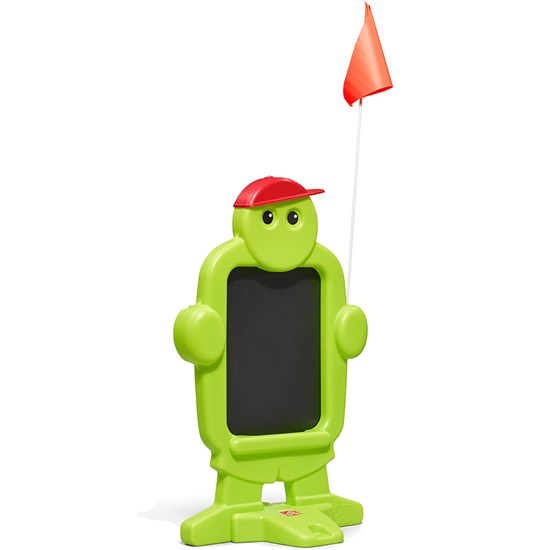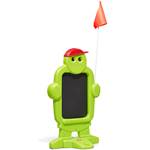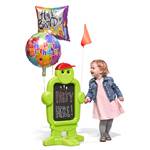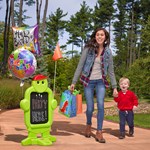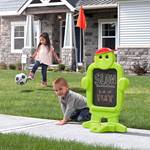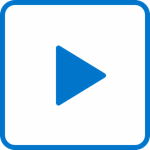 KidAlert Easel™
Out of stock
$29.99
+4.99 shipping (via FedEx)
Everyone's favorite safety companion just got better, introducing the KidAlert Easel by Step2.
IS THIS A GIFT? DON'T SPOIL THE SURPRISE!
This item ships with an image of the product on its outer packaging.
Rated 5 out of 5
by
JMFournier
from
Helpful and Easy to Use!
Thank you to Step2 for letting me test this item as part of the Step2 toy tester program. We are excited to use this sign to keep our daughter safe while she learns to ride her bike this spring and summer. It was very easy to assemble and is a perfect size to see from a vehicle. The bright green color and orange flag immediately draw the driver's gaze to the side of the road. It's also easy to take apart for storage when it's not in use. It's still a little cool here to bike ride, so we tested it at my daughter's birthday party to alert new friends to the correct location. It was a fun way to welcome guests to our home for the big day!
Date published: 2018-03-22
Rated 4 out of 5
by
bryant673
from
Great safety and communication tool!
The new KidAlert Easel is a great safety tool to alert drivers in your neighborhood to children playing in the area. The bright colors and attached flag are very eye-catching. Tip: I also work in an elementary school and plan to use this as a "testing in progress" sign during upcoming state testing. A few very minor "issues": 1. The flag arrives curled around the pole and taped in that position. Because of that, it is very hard to keep it "un-curled," if that makes sense. I remedied this by simply curling the flag in the opposite direction and attaching it to the pole with a small piece of tape; however, it never really stays straight on its own. 2. If you use this outside on a windy day and do not fill the base with sand as instructed, it will blow over. Either fill it with sand or stake it to the ground. (Sand and stakes not included.) Thank you to Step2 for letting me test this item as part of the Step2 toy tester program.
Date published: 2018-03-20
Rated 5 out of 5
by
Allison
from
Fantastic Multipurpose Toy!
Thank you to Step2 for letting me test this item as part of the Step2 toy tester program! This toy just made a long winter stuck inside with a 2 year old way more bearable! My daughter instantly couldn't wait to draw on her new chalkboard! It kept her busy for a solid hour. It's bright and colorful and very sturdy, even without the sand inside the base. It was super easy to put together, and wiped easily after use. It was the perfect height for my 2 year old and fostered her creativity! In the summmer we intend to use the chalkboard outside on our deck! This board is large and vivid enough (even came with a bright orange flag) to use outdoors to welcome guests to a kid's party, garage sale, or even to slow traffic while kids play. The only negative is I wish it came with a chalk eraser, but that's an easy buy. Overall, we loved this product! Thank you Step2!
Date published: 2018-03-11
Rated 5 out of 5
by
Ryan H
from
Very fun!
This is a great product! Its very sturdy, and my 1 year old can hold it while playing with it. My 4 year old loves to draw and use chalk, so she loves playing with this as well. Would strongly recommend it! Thank you to Step 2 for letting me test this item.
Date published: 2018-05-09
Rated 4 out of 5
by
Nikki
from
Great Product
This product is a great product my daughter really enjoys drawing on it!! She loves moving it around my living room and doodling on it and showing her dad and I her artwork.
Date published: 2018-03-10
Is the chalkboard portion on both sides of the product?
The KidAlert Easel™ features a chalkboard on the front side only.
Date published: 2019-10-04
How do you remove the base on the kid alert easel? I did not assemble and dont want to break it,Thank You
Please contact our Consumer Service Specialists at 1-800-347-8372 Monday through Friday, 8AM -5PM Eastern Standard Time and we will be happy to help you.
Date published: 2019-02-05