KidAlert Ghost™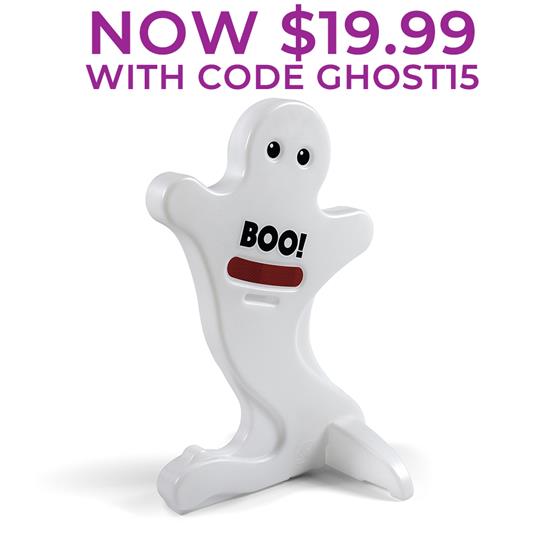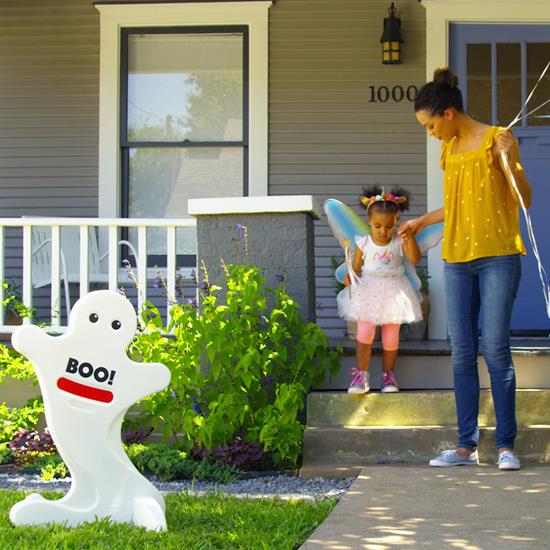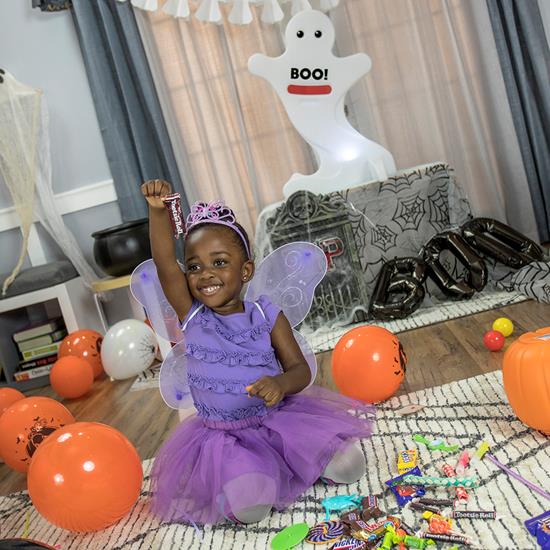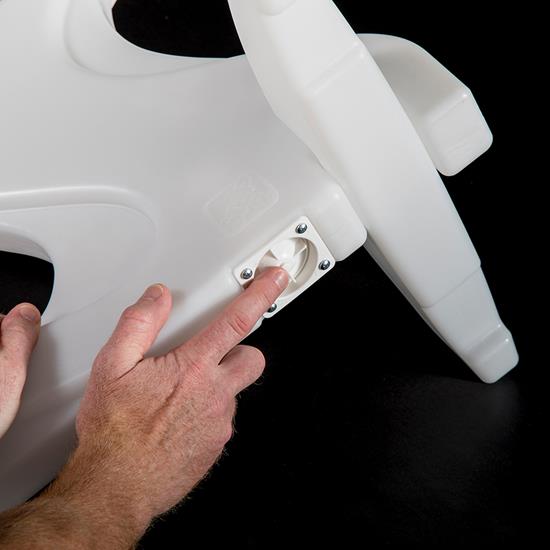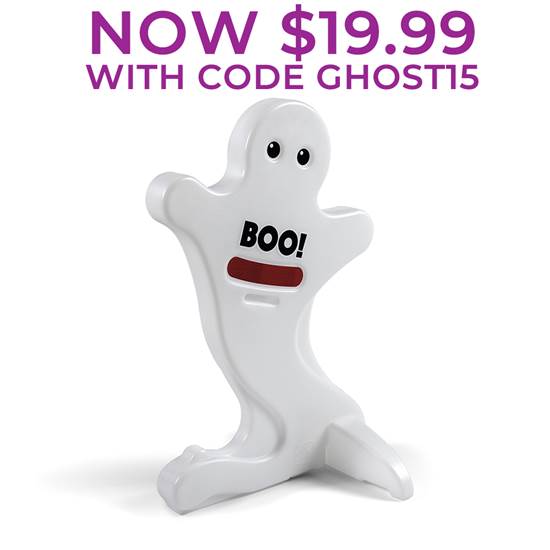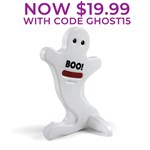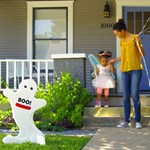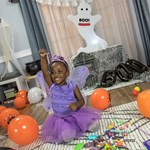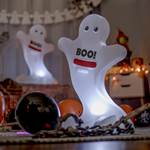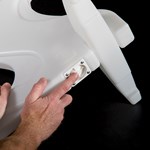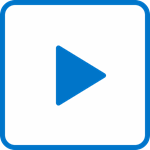 KidAlert Ghost™
In stock
$34.99
+4.99 shipping (via FedEx) When will my item arrive?
Place the Step2 KidAlert Ghost at the end of your driveway to alert motorists to proceed with caution or to enhance your spooky holiday décor!
IS THIS A GIFT? DON'T SPOIL THE SURPRISE!
This item ships with an image of the product on its outer packaging.
Rated 5 out of 5
by
Gams
from
cutest ghost in front yard
This product did exceed my expectations beside being a cute ghost it's functuality will be great considering the way people slow down when they see it. Step 2 should really do a little more advertising of their great products. Not everybody goes out online and searches.
Date published: 2018-10-11
Rated 5 out of 5
by
Playhrd35
from
Fun addition to Halloween
The ghost is very sturdy and a fun way to light up a walkway or caution people thee are kids around. I love that it has a switch to conserve the light and it suggest adding water or sand to make it heavier. We actually didn't use either and it wasn't a problem.
Date published: 2018-11-06
Rated 5 out of 5
by
Nikki9170
from
Festive and Fun
I really enjoy this ghost, its adorable. We live on a busy street, cars fly by and my kids bus drivers love it so they know which house is ours. It is very festive and fun. While I don't think it really cautions people to slow down it is still very noticeable especially at night when the light is on. I have switched it up some keeping it either at the end of the driveway or on our porch stairs. My kids like it at the house with the other decorations so we move it back and forth a lot. The ghost look really cool in the dark, it would be nice if it was solar and went on and off automatically. Its not really a big deal, just a suggestion. Overall this is really a cute and fun decoration. My kids love it and we have already gotten lots of compliments. Its sturdy enough that it hasn't blown over in the wind, you do need to add sand to the bottom but not a big deal, we just used play sand that we already had at home. I would recommend, my kids think its the best decoration! "Thank you Step2 for letting me test this item as part of the Step2 Toy Tester Program!"
Date published: 2018-09-26
Rated 5 out of 5
by
Victoria
from
Adorable Ghost!
Love the Step2 ghost! It's an adorable addition to our Halloween decor. The light is pretty bright. I use it inside but it would be great outside too!
Date published: 2018-10-23
Rated 5 out of 5
by
Mo1234
from
Ghosts
It worked out great and it provided light for the trick or treaters
Date published: 2018-11-10
Rated 5 out of 5
by
Steph
from
Super cute
So cute! The light is bright. Product is sturdy. We love Halloween
Date published: 2018-09-17
Rated 5 out of 5
by
Karen05
from
Perfect
I was very happy with the size and how well the product lit up.
Date published: 2018-11-04
Rated 5 out of 5
by
Scrogginsdesign
from
Peek a Boo! Easy Step2
We were first attracted to the KidAlert Ghost because...well...Ghost! My twin boys are obsessed with Ghosts as the moment. I had been wanting some sort of "kidalert"-like product for awhile because we live at corner of a cross street and have a nice circle drive that I haven't been comfortable letting the boys play - we don't see too much traffic but it just seems dangerous. So "Boo" was a very welcomed addition to our holiday decor this year. It was very easy to put together. Honestly, I usually leave the building of new things to my husband, but I felt very comfortable putting this together myself. Although the boys were immediately interested and wanted to help. It came in two pieces that snap together so not much fuss. The directions recommended putting sand in the base, but we didn't have any and haven't had any issues with sturdiness so far. Batteries not included for the light, but the light is a great addition. The boys LOVE looking out the windows from the living room in the evening and seeing it glow from the lawn. It really is a fun piece for the halloween season (or if you're house has been decorated as such since June for certain little peoples' birthday and enjoyment). For something that's not meant to be a toy, the boys really enjoy busting him! Ha!
Date published: 2018-10-01
Rated 5 out of 5
by
Rachel
from
Fun, Festive, & Practical!
Before received the KidAlert Ghost, I knew it would be a hit with my son, who is obsessed with anything and everything Halloween! He is especially in love with ghosts, so much that he decided months ago that he would be a ghost for Halloween. The KidAlert Ghost has been a perfect addition to our Halloween fun. My son dragged his "ghostie" all over the yard showing him spiders on their webs in our gardens. He loves that "ghostie" lights up, and he says good night to him through the window where he sits in the garden in our front yard. My daughter, who is 19 months old, gives him plenty of hugs and kisses. Needless to say, he is very popular, and as a person that works at night into the early morning, I look forward to seeing him as I pull into our driveway! The KidAlert Ghost is not only an adorable Halloween decoration, but is also a practical product that can alert cars that there are little trick or treaters nearby. We live on a busy rural road, and do not get any trick or treaters on Halloween, however, I do think it would work perfectly as a safety mechanism for people who live in communities where there are a lot of children out on Halloween. I can see the red reflection tape with my car's headlights long before I reach our driveway. It's also great that the KidAlert Ghost has two sides, so my children can see him facing the house, and he is facing the road at the same time. The KidAlert Ghost is very visible in the daylight and as well as at night, which is probably the thing that I like the most about the KidAlert Ghost, aside from seeing the smiles on my children's faces when they see their "ghostie"! Thank you Step2 for letting me test this item as a part of the Step2 Toy Tester Program!
Date published: 2018-10-02
Rated 3 out of 5
by
Norab3
from
Cute idea, but not exactly effective as an alert
Thank you Step2 for letting me test this item as part of the Step2 Toy Tester Program! My first impression of this product was that it is great quality and a very cute concept for the fall season. It was easy to assemble, but does require sand to weigh down the base so wind or kids playing with toys don't knock it over. The light does a nice job of drawing attention at night when it is dark outside, but if under a street lamp is less effective. There is also a reflector sticker on each side to help it get noticed by drivers. The battery and light bulb are protected, but I would not leave this outdoors all the time-especially in rain for fear it would malfunction if it got wet underneath where bulb/battery are. I did feel once it was on and it was very dark out, it almost blended in with our neighbors lighted Halloween decorations. The main benefit should be an alert for drivers to slow down, but it just ended up looking like a decoration. I feel like the size and shape are easily confused with other decorations you see out for Halloween, even the "Boo" stickers are not authoratative... more cutesy...and as a parent I want something to let drivers know clearly they should be mindful kids are present. I know Step2 makes another safety alert that is much more impactful when placed at the curb/street and has a flag to make it easier to catch eye level of drivers. This Ghost alert could use something bright sticking out of the top to enhance it's height. I do see this being very useful for trick or treating, because the more alerts the better in the streets that night, but kids are really not out once it gets very dark in my neighborhood. I wish this alert had a dual purpose to serve for during the daylight hours too for people like me who would like something that could be used during the day and if the need arises at night. In conclusion, I'd say for the great price this would be a cute addition to Halloween decor and useful for trick or treating, but it is not something that could serve a long term outdoor safety alert need most parents have.
Date published: 2018-10-05
Does this actually light up? Meaning with a bulb batteries or a cord?
The ghost lights up with batteries and a bulb. There is a switch to turn the light on and off. No cord. 
Date published: 2018-11-06
Am having a very hard time attaching base to ghost....is there a secret?
Please contact our Consumer Service Specialists at 1-800-347-8372 Monday through Friday, 8AM -5PM Eastern Standard Time and we will be happy to help you.
Date published: 2018-10-01