Lazy Maze River Run Water Table™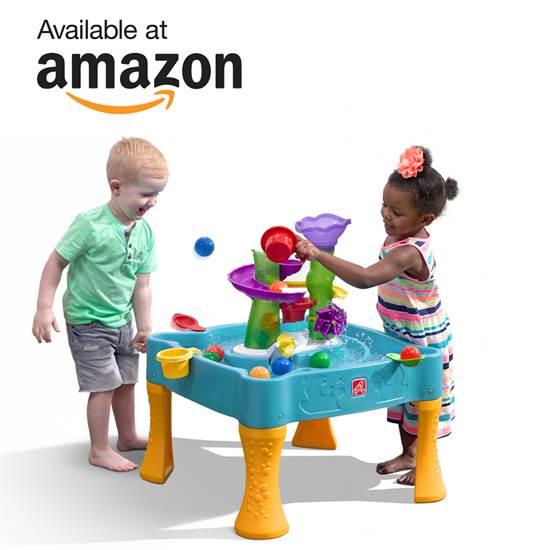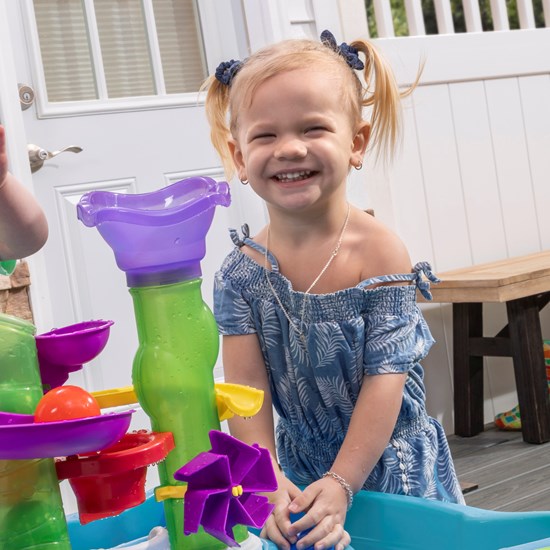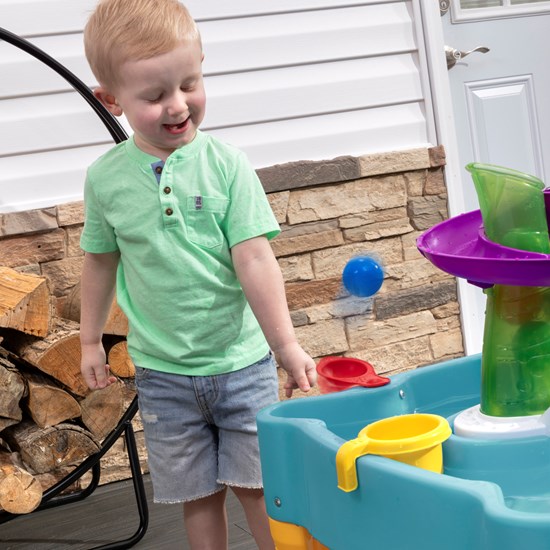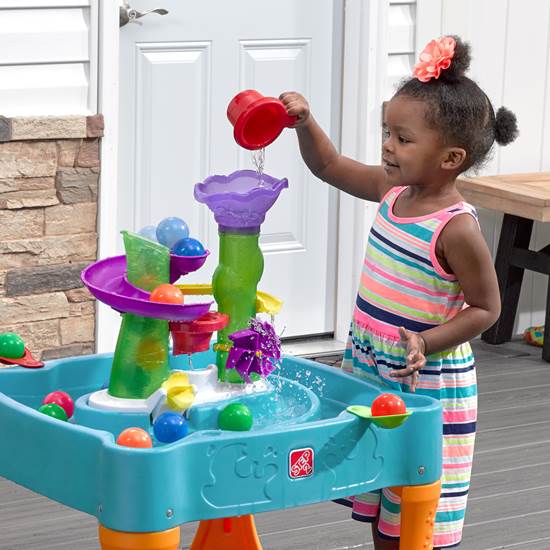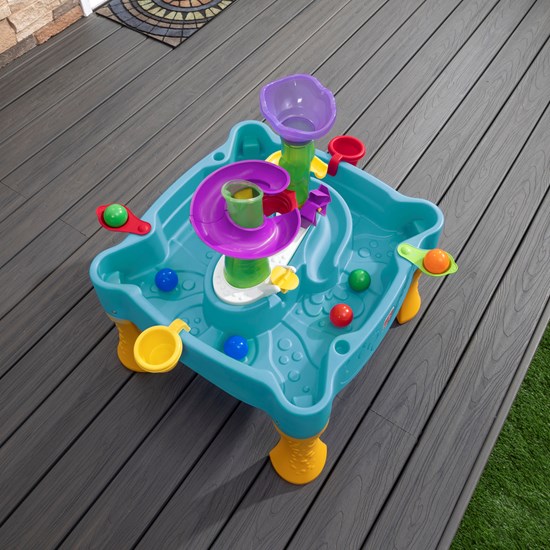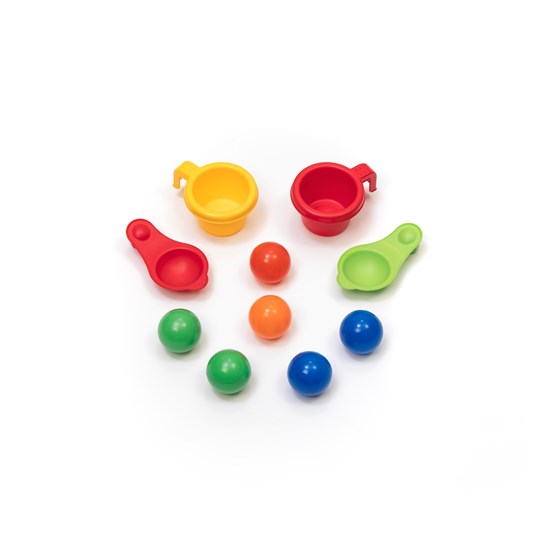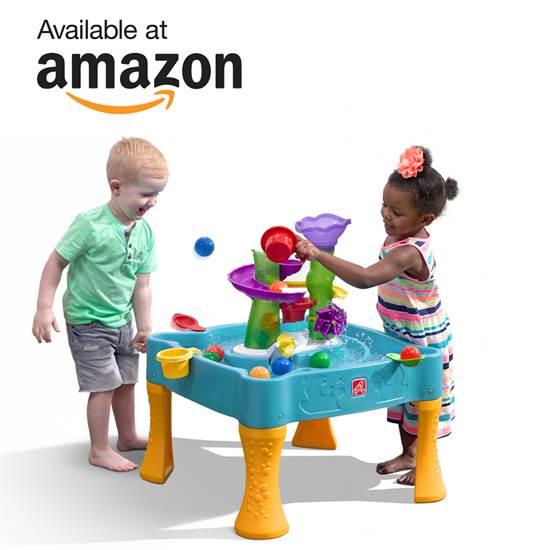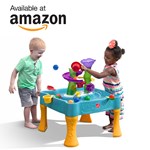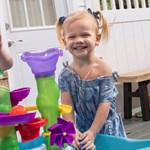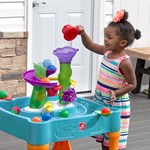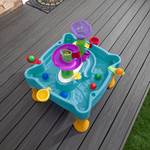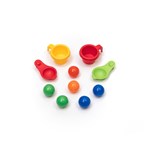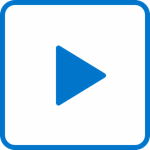 Lazy Maze River Run Water Table™
Make a splash with the "magic" water and ball play activities in this lazy river themed water table.
IS THIS A GIFT? DON'T SPOIL THE SURPRISE!
This item ships with an image of the product on its outer packaging.
Rated 5 out of 5
by
anabel
from
Lazy Maze
We received this product and opened it up immediately. Assembly was quite easy and the instructions were very clear to read. It took me about 15 minutes to put this together. The only "labor intesive" part was adding the screws, but it adds extra stability to the product which is lovely. My girls loved seeing who could fling the balls highest and using the cups to dump water into the toy! It's a wonderful table to keep busy and keep cool during these hot summer days that are to come. We will definitely be using this for the remainder of the season! Thank you Step2 for letting me test this item as part of the Step2 Toy Tester Program!
Date published: 2019-06-18
Rated 4 out of 5
by
Meagan
from
Great even for small spaces
This table was very easy to assemble - even with a curious 3.5 year old and an exploring 9 month old baby crawling everywhere I was able to set it up in about 15 minutes. We were missing one screw, but my husband was able to use a screw he had in his tool box. The quality of plastic is average. This has kept my 3.5 year old very happy and entertained and I am looking forward to using it all summer. Further, we live in a city and it works great on our outdoor patio (see pictures) so while I am sure it would be fantastic in the suburbs out on the grass, it is versatile and also works well in smaller urban areas. Thank you Step2 for letting me test this item as a part of the Step2 Toy Tester program!
Date published: 2019-06-19
Rated 5 out of 5
by
Kelly
from
Easy entertainment for kiddos
It came. We opened. They played....for 2 hours (this is where parents rejoice!). I was able to assemble the water table in 15 minutes without adding the screws (I had my husband do that later). The instructions have photos of each piece, which I found very easy to follow. My 4-year-old and 1.5-year-old were able to play with this together. I like that it offers different things to keep their attention - my oldest really loved to launch the balls while my youngest liked pouring water from the cups. Thank you Step2 for letting me test this item as part of the Step2 Toy Tester Program!
Date published: 2019-06-21
Rated 5 out of 5
by
Hryan94320
from
Hours of fun!
The Lazy Maze River Run Water Table was easy to put together. It was quick, about 20 minutes. (Might have been even quicker if the directions were in color) The side flippers to launch the balls were a huge favorite, even for the adults! Hayden (4 years old) loved pouring water and seeing the spinners spin. Love that it comes with several balls and two measuring cups and two flippers so there is plenty for friends or siblings to play together. The table did not leak, which is a must for a water table! And it is durable for the heat and Louisiana weather. Thank you Step2 for letting me test this item as part of the Step2 Toy Tester Program. We definitely recommend this water table.
Date published: 2019-06-14
Rated 5 out of 5
by
Fa1744
from
Hours of fun!
This water table is sturdy, beautifully designed, and so much fun! My children are thrilled. Very easy to clean and great for indoor and out door play. So much fun because the balls themselves are such a feature. They can move the balls all around, fill it with just a little water or a lot, and participate together. My two children and I played with it for a good 45 minutes when it first arrived, and when I snuck inside, my children didn't notice I was gone and continued playing really nicely together for some time. Since we've gotten it, this is been played with frequently by my two and three-year-old. My children love them, and this is a particularly fun variant. Highly recommend!
Date published: 2021-03-17
Rated 4 out of 5
by
lucille_two
from
So much fun even the rain couldn't keep us away!
My daughter absolutely loves this water table! I was waiting for a nice day to set it up but it's been all rain and gloom this June in Ohio so finally I just went for it. My daughter had been playing with the balls indoors for a few days already and as soon as she saw the table she ran to get the table accessories. We ended up playing for an hour while it drizzled and had the best time. She even let baby sister hold a ball for a little while :) I really liked how easy it was to put together and how thoughtful the design was. The colors are great. I know we will get many summers with this water table.
Date published: 2019-06-21
Rated 5 out of 5
by
LaughyT79
from
Exceeded Expectations!
I originally wanted the rain forest table, but like all the others, it was sold out. I was bummed, so I contacted Step2 and spoke to a rep to see when they would become available. She was supper helpful, and guided me to finding the Rise and Fall table at our Sam's Club at a discounted rate! I gave it to our granddaughter for Easter (we used it as her "basket") and we both sat and played for hours! She is 19m old and it was the perfect height and she grasped how everything worked quickly! Assembly- I read the reviews and saw that some people had trouble with assembly, I found it straight forward and easy to assemble, so I'm not sure what their issue was. Definitely a great purchase
Date published: 2021-04-04
Rated 5 out of 5
by
Mommy of Many
from
Awesome fun for little ones and mommy too!
The table was very easy to put together and didn't take long at all! My two 4 years olds and my 5 year old even helped me. Once we began playing it was so fun and I was even able to interact and enjoyed it as much if not ore than the little ones! I would totally recommend this to all mommies!
Date published: 2020-04-08
How do you secure the middle section of the table? The whole part tips over with the slightest touch! Very disappointed in.
I am missing a piece to my table . its the purple flower on top of the green part. Its a vital part to the table. What should I do?
Date published: 2021-07-18
What's the difference between the 'Rise and Fall' table and the 'Lazy Maze' table?
The colors are the only difference between the two water tables.
Date published: 2020-11-25
When will this item be back in stock 
We apologize but we are currently out of stock and backordered on this item and several products. We are now running limited production as we were previously shut down due to the COVID-19 environment and unable to produce at that time. Our current production has been limited due to social distancing guidelines. We do not anticipate having this item & other products back in stock until mid to late August. Please note this is an estimate as the timing could move back again based on demand, production schedule and retailer commitments. Continue to check our website daily for availability and updates. We apologize for any inconvenience.
Date published: 2020-08-07
How much water does this water table hold? 
The Lazy Maze River Run Water Table™ holds up to 4 gal. (15 l.) of water.
Date published: 2019-06-11
i HAVE THE STEP 2 LAZY MAZE RIVER RUN WATRE TABLE. I HAVE READ INSTRUCTIONS A SECOND TIME TO MAKE SURE BUT THERE IS NOTHIING TO MAKE THE E PIECE TO ATTACH TO A PIECE SO MY CHILD IS CONSTANTLY JUST KNOCKING IT OVER OR PULLING IT COMPLETELY OFF .
The instruction manual was not included. Where can I find a copy online. Or, can I get a copy emailed to me?
How big are the balls? My grandson will be using it on his deck and I don't want them to fall through to the ground.
How do I keep the middle part to stay in place? It knocks over very easily.