LifeStyle™ Dining Room Pots & Pans Set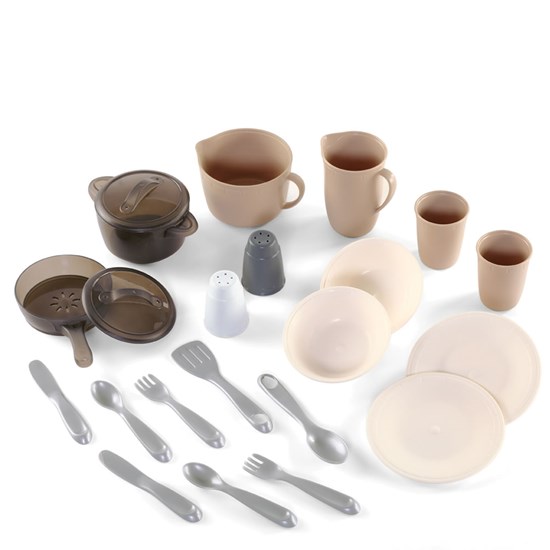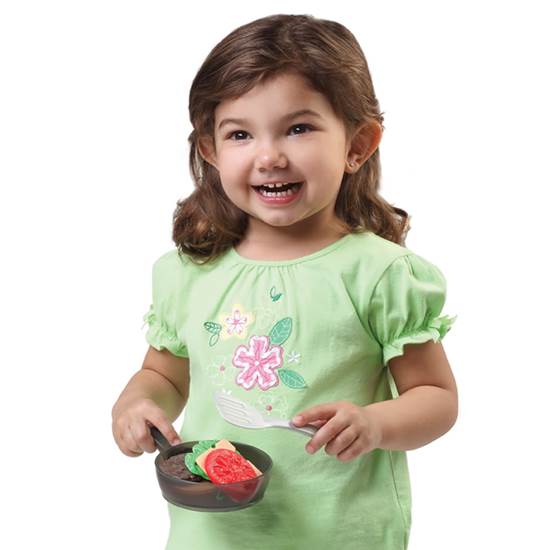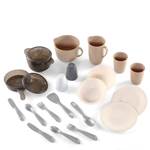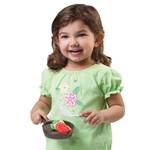 LifeStyle™ Dining Room Pots & Pans Set
In stock
$19.99
+2.99 shipping (via FedEx) When will my item arrive?
The LifeStyle Dining Room Pots & Pans Set by Step2 will go great with any play kitchen set!
IS THIS A GIFT? DON'T SPOIL THE SURPRISE!
This item ships with an image of the product on its outer packaging.
Rated 4 out of 5
by
Anonymous
from
Very Age Appropriate
I was very happy to find this dish set appropriate for my 20 month old. The set seems to be very safe and very easy to clean (very important to me, especially when having play dates with children who like to put toys in their mouths). I would like to note that the online description stated that the dishes were for ages 18 months and up, whereas the package actually says ages 2 and up. Please fix this on one or the other. It does seem fine for younger than two, so perhaps the packaging needs editing? Overall I was very happy with the product, but I would like to see even more accessories available for this age!
Date published: 2011-03-02
Rated 5 out of 5
by
TJ's mom
from
PERFECT for the
The frying pan and boiling po are PERFECT for the "Dream Kitchen!" When you put them on the stop-top, they activate the sizzling and bubbling sounds! Also, they are see-thru, so you can see the light effects too! My son, (2 years old,) loves the plates and cups more than the playfood. He walks around offering people plates and pretends to sip from the cups! Its so adorable. I highly recommend these accessories for your kitchen set.
Date published: 2012-01-07
Rated 5 out of 5
by
Anonymous
from
Great..Great..Great!
This set is the greatest I have ever seen. Makes me want to be a little girl all over again. I bought this set to go with a second hand kitchen I picked up for my 5 year old granddaughter for her Birthday. It makes the kitchen complete. The pans activate the sounds on the burner and the kids all love it. Even the 62 year olds. All of the children spend hours playing with this kitchen and they all play a role and get along. Thank you
Date published: 2014-11-21
Rated 5 out of 5
by
Kilmarnie
from
Great Accessories for Step2 Kitchen
My 17 month old granddaughter loves this product. I bought this set to go along with the Step2 kitchen she has. She plays with it all the time. She loves to pretend she is feeding her dolls and is now learning to set the table for a tea party. The pot and pan are so cute. When placed on the kitchen stove top they sizzle and boil. This set comes with everything a little chef would need! Great fun will be had for years to come.
Date published: 2019-10-27
Rated 5 out of 5
by
ROXy
from
Like Mommy's Pots and Pans
I Love this product. My 3 year old and her two brothers play alot with there Step2 Kitchen Deluxe. they had another kitchen but nothing like this one and they had been fighting for the pots and pans so I decide to order some off the Step2 website so they could have more accessories that would work with there kitchen. My husband like the fact that the jug looks nothing like a toy. Great buy, [...]!!!! Thanks STEP2
Date published: 2011-02-10
Rated 5 out of 5
by
Armywifie357
from
Very HAPPY customer
I bought this from a friend, who was selling it, because her babies grew out of it,but all the extra pieces were missing, so im slowly trying to find bit by bit, i just ordered the pots and pan set from here, and i got $5.00 right away, it was fast and easy. this is a great buy!!! i will continue to order things from here, i also signed up for the notifications for the stools. Thanks step 2!! :)
Date published: 2013-12-07
Rated 3 out of 5
by
Anonymous
from
Works well, but kind of cheap
We have a step2 kitchen (the walk-in one) and so we wanted these pots to go along with the stove. I thought the utensils were pretty cheap looking, but we are happy with the pot and the pan. We were a little disappointed that the salt and pepper are open on the bottom, as our daughter isn't really sure what they are supposed to be (cups?). Overall, it was a good purchase, so we're happy.
Date published: 2010-08-10
Rated 5 out of 5
by
Bucky
from
Great fun and works with sounds kitchens
This set was purchased for some add ons for our Step2 Lifestyles kitchen. I don't think it mentions it, but they work with the sizzle and boiling pots on the kitchen! This was really cool, as we had lost our boiling pot. Now this one works with our little kitchen. The cups and everything are durable. Kind of like good ol Tupperware. Good fun for the family pretend time!
Date published: 2012-09-30
Will this pot and pan make the burner work on the lifesyles dream kitchen?
Yes, the pot and pan in this play kitchen accessory set will work with the burners on the LifeStyle Dream Kitchen.
Date published: 2018-03-27
What size are the plates diameter?
These play plates are 5.5" in diameter.
Date published: 2018-03-27