LifeStyle™ Dream Kitchen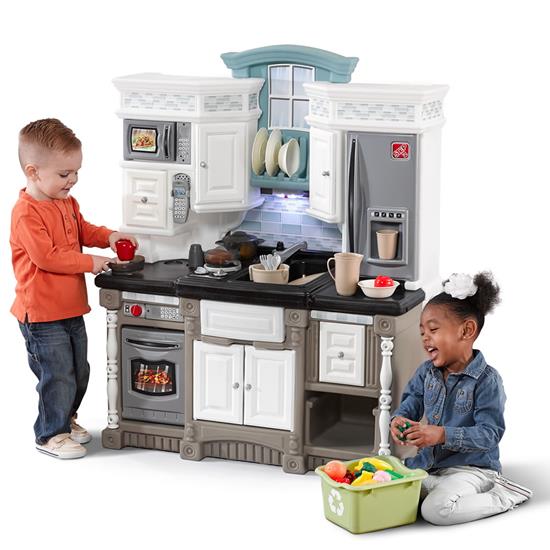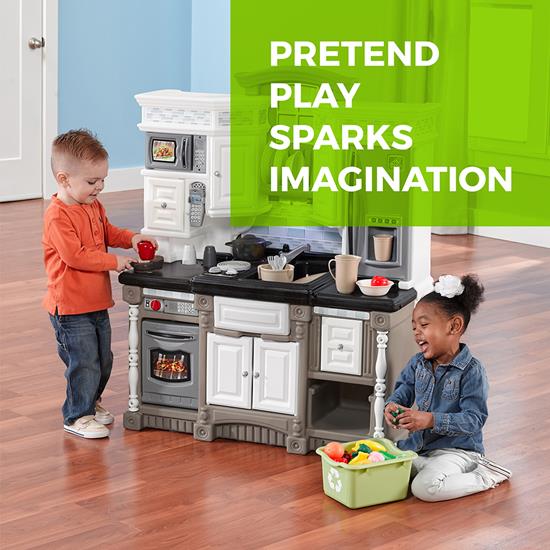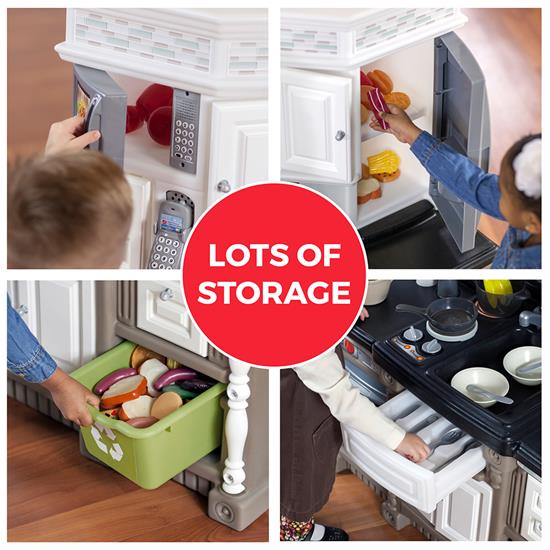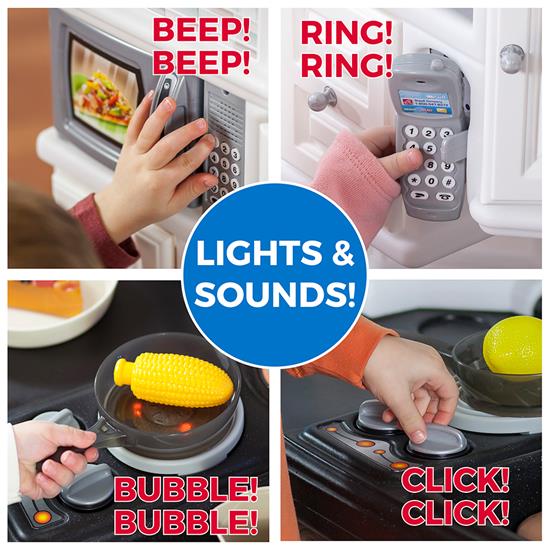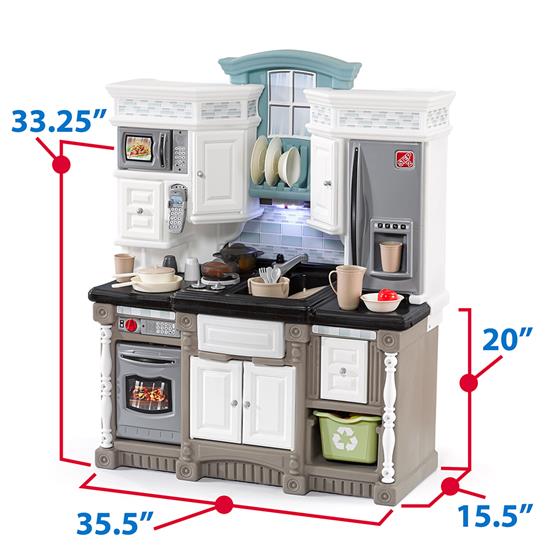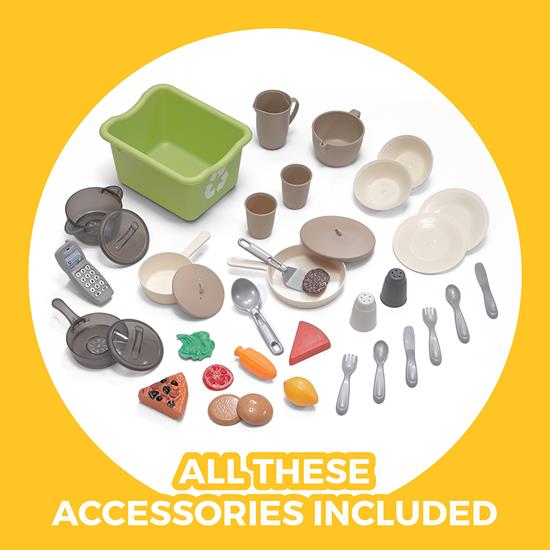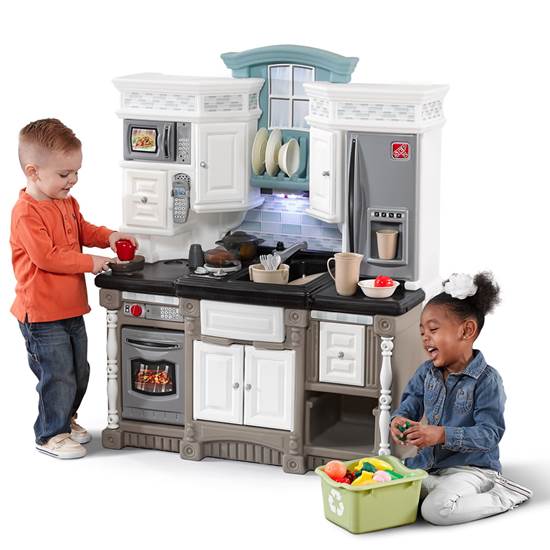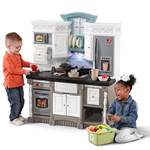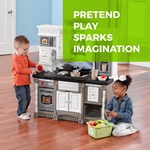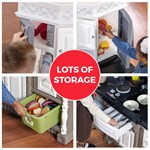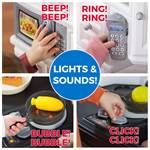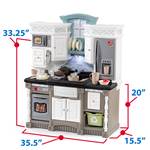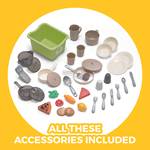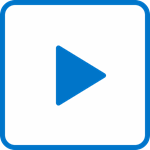 LifeStyle™ Dream Kitchen
In stock
$164.99
+4.99 shipping (via FedEx) When will my item arrive?
This play kitchen will have little chefs excited to cook up some fun!
IS THIS A GIFT? DON'T SPOIL THE SURPRISE!
This item ships with an image of the product on its outer packaging.
Rated 5 out of 5
by
Anonymous
from
Long term play and value
We have the 2013 version and glad to see that the design has been updated to feel slightly more modern.There are numerous play kitchens to choose from. I won't go into detail of why kids love it for the interactive features. From a parent point of view, this has a lot of value. Includes a lot of accessories. I like the look of the modern wooden ones from other brands but they don't include the accessories. But most of all, this specific Step2 model has storage! Room for the included pots and plates plus any additional food toys. As any parents knows, toy clutter can be a problem. I ordered directly from Step2 and happy with their service.
Date published: 2016-12-10
Rated 5 out of 5
by
Anonymous
from
A Great Purchase
We purchased this kitchen for our 22 month old twin granddaughters. They LOVE it! They giggle with delight when the water "boils" and the bacon "sizzles". I researched kitchens from many companys and am delighted with our choice. Assembly was a breeze UNTIL grandpa came to the touch pads with batteries. That was a little difficult, but well worth the struggle as the girls love the real buttons vs. decals. I might add, the sounds made by punching the buttons is a soft sound....not too loud, not too soft. Fantastic for a household of multiple children. Our son says the girls play with it all the time, so I must say I'd buy it again!
Date published: 2009-12-30
Rated 4 out of 5
by
Momma Sa
from
now my 19 month old makes me tea
I didn't know 19 months old was old enough to really pretend, but my son made "tea" for me and him and wanted us to drink it together. Shipment was very rapid and assembly was easy-- I did not use a power screw driver and the unit went together very fast. The one down-side: the "drawers" are not a very good use of space, and the top one is too high for him to see into- an open shelf, or another cabinet, would be a better use of space (and less use of materials, too). That said, there is plenty of space to store what came with the unit and the separate set of metal pots and pans that I bought [...] (also awesome) without using the two drawers.
Date published: 2007-04-19
Rated 5 out of 5
by
Anonymous
from
Our son loves it!!
We bought this for our 15 month old son because he is obsessed with opening and closing cabinets. He absolutely loves it. He sits in front of it and just opens and closes everything on it over and over again. He loves the sounds made by pushing all the buttons. (And there are lots of different sounds, not just a few like on most toys.) It's also a great way to teach kids to stand, because he pulls himself up to reach the higher cabinets and features. Now he's learning to put things in and take things out. It's just a wonderful toy and well worth the money if you want something to really stimulate and occupy your child for more than 5 minutes.
Date published: 2009-05-11
Rated 5 out of 5
by
mommas the name
from
Better than could ever be expected!
This little kitchen has captured the whole family. My 22 month old daughter absolutely loves playing with the kitchen all day every day! The kitchen has so much to do that it easily keeps her entertained by herself for quite awhile. Love the design and it looks so nice in our house. The only thing I would change would be the boarder design... it's peaches... not my favorite! I would also like to have seen some more play food included. Included: a slice of pizza, a hamburger to make and a couple of fruits. Although there are lots of dishes and pots and pans! This is the best buy! I've done lots of research and am very happy with my purchase.
Date published: 2009-02-07
Rated 4 out of 5
by
irishmama
from
Not a bad kitchen
I just bought my 18-month old daughter this kitchen for Christmas. She really does love it. She likes pushing the buttons on the microwave and the oven, and esp. the phone. It's very attractive looking and it's just the right size for the small rooms in our house. A few complaints: the doors on the cupboards are very loose and constantly swing open, the plate slots don't really accomodate the plates, and a few drawers are smaller than the holes they slide into, so they flop to the side when you open them. I also wish the faucet made running water sounds. It has a few kinks to work out, but overall my daughter, husband and I really like it.
Date published: 2008-12-28
Rated 4 out of 5
by
Anonymous
from
Great Kitchen
My daughter loves the kitchen. We got it for her birthday.Things that are great:-not too difficult to put together-beautiful layout-lots of storage-lots of variety of sounds-very aesthetically pleasing :)Things that aren't so great:-phone is too quiet-drawers don't shut all the way-plates don't really fit well in the cupboards or the microwave-not the greatest variety of sounds - all sound the same (but the stove boiling water is awesome) and it would have been nice to have more creative noises..-would have been nice to have a coffeepot or teapot...All in all though, it was one of the better ones I've seen lately and I'd recommend it :)
Date published: 2014-02-06
Rated 4 out of 5
by
Anonymous
from
Durable and easy to assemble
I ordered this kitchen through step 2 website [...].Took about 2 hours to assemble. Instructions were very easy to follow. Not too big to handle or to keep in our living room. My 19 month son loves to open the fridge and cook on the stove as well as empty out the drawers and cabinets.Although the stove, microwave and oven make sounds, it would have been nice for the faucet to make sounds as well. The stove only makes the bubbling and frying noises and lights when using the 2 clear pans provided. These pans fit into the grooves which push the button to activate it.Other pots and pans do not work. Overall great kitchen would definately recommend.
Date published: 2008-12-28
On the overhead light there is a port that says 6 volt what do you plug into this?
The older model light of the LifeStyle Dream Kitchen™ had the ability to us a 6 volt extension as an alterative to the batteries. If you should need further assistance please contact our Consumer Service Specialists at 1-800-347-8372 Monday through Friday, 8AM -5PM Eastern Standard Time and we will be happy to help you.
Date published: 2019-06-17
Do your products contain PVC, BPA, phthalates & heavy metals? Is it safe for babies who like to put stuff into mouth?
Step2 products are manufactured from Polyethylene and/or Polypropylene plastics. Step2 products are third party tested and are compliant to the CPSIA phthalate and heavy metal requirements per ASTM F-963 Toy Safety Standards as well as EN71 - Part 2 and 3 for UK chemical requirements.
Date published: 2019-06-13
Can the sound effects easily be switched off? Or must one remove the batteries to temporarily remove sound?
No, there isn't an on/off switch for the sound.  You'd have to remove the batteries.  That said, I've never found the sounds to be too loud or obnoxious.
Date published: 2019-03-01
Just purchased this kitchen and put it together. The kitchen counter is not flush as it is somewhat warped.  Is there a way to get it to be flush?
Please contact our Consumer Service Specialists at 1-800-347-8372 Monday through Friday, 8AM -5PM Eastern Standard Time and we will be happy to help you.
Date published: 2019-02-04
Hello, I bought this model last year. Actually, the overhead light didn't work. So may i have this ovwrhead light in charge?
Please contact our Consumer Service Specialists at 1-800-347-8372 Monday through Friday, 8AM -5PM Eastern Standard Time and we will be happy to help you.
Date published: 2019-01-30
How do you access the kitchen light in order to change the battery without taking apart the kitchen??
Please view the following link fro instructions to the Lifestyle Dream Kitchen™: https://images.step2.com/media/pdfs/736300_assembly.pdf
Date published: 2019-01-07
Where is the battery compartment?
There are 4 battery compartments: one is for the microwave, one is for the oven, one is for the phone, and one is for the light underneath the window/ dish rack.
Date published: 2019-01-07
Just purchased this kitchen for Christmas. It is cute but the upper cabinets will not close/stay closed and neither will one of the bottom ones under sink. What can be done?
Had for a year (Christmas 2017). Top ones close about 90-95%, but not all way. Bottom close fine. If set correctly and not warpped, I would call. Their customer service is great! I would try reseating them.
Date published: 2019-01-01