Little Helper's Shopping Cart™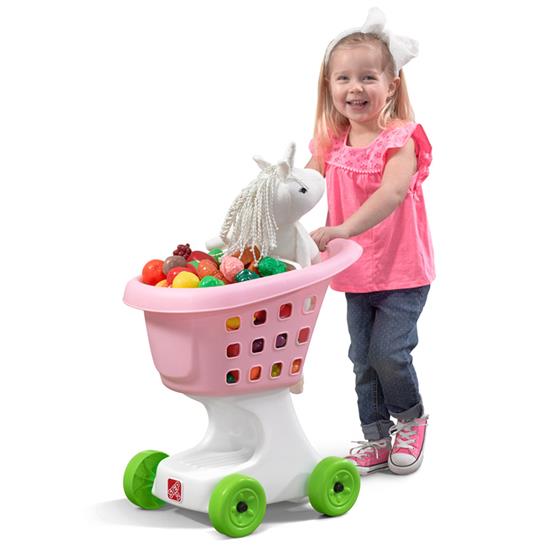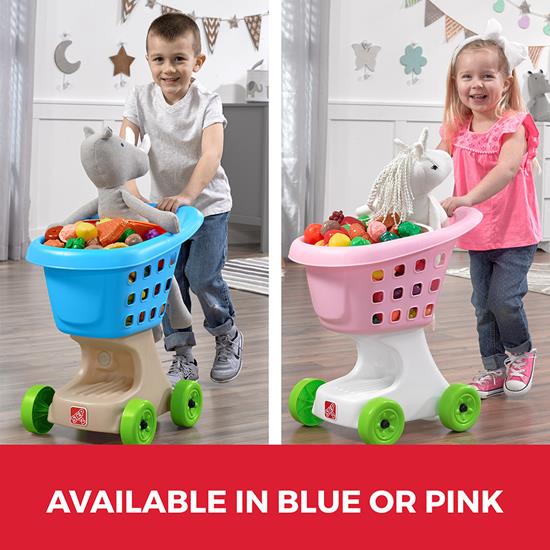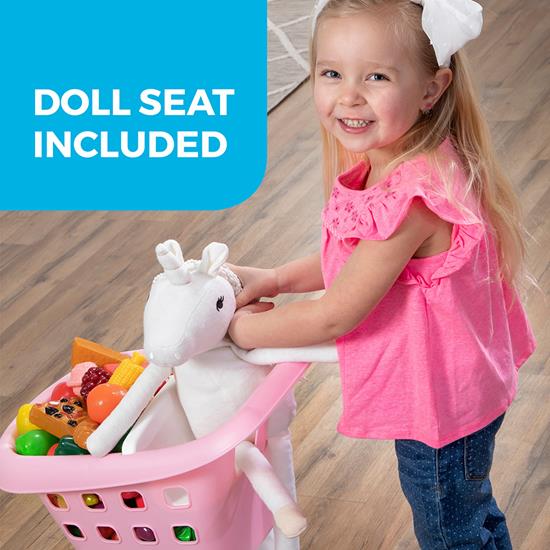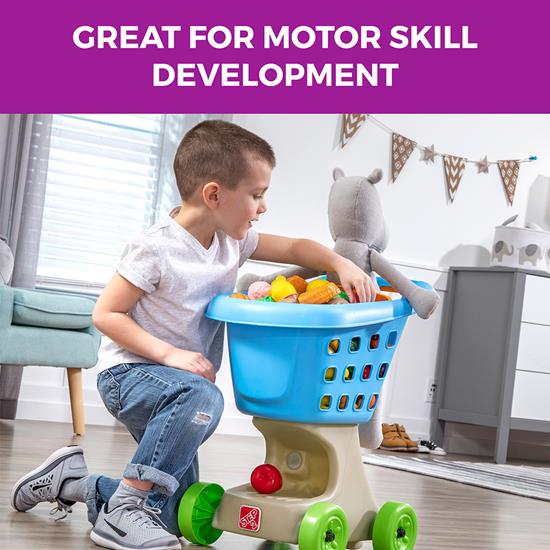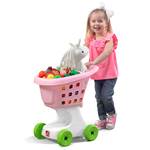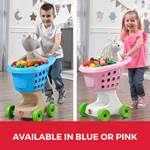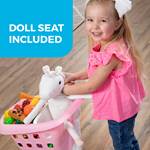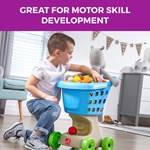 Little Helper's Shopping Cart™
In stock
$36.99
+2.99 shipping (via FedEx) When will my item arrive?
Step2's Little Helper's Shopping cart is easy to push and holds plenty of toys!
IS THIS A GIFT? DON'T SPOIL THE SURPRISE!
This item ships with an image of the product on its outer packaging.
Rated 5 out of 5
by
Anonymous
from
Only 13(!) Easy Steps
Easy to put together until I got to step 11. Then, Part C in the drawing did not look like anything I found in the box. Was ready to return it to the store (although partially assembled through step 10) when I decided that there was another piece that I had that did not match anything in the parts diagram. Turned out that was the "missing" piece--the seat. In the parts diagram and in steps 11 & 12, Part C looks like a flat piece, but it is definitely a curved piece of plastic for the seat. All ended well as the seat snapped into place just fine. Just a little confused by the drawings.
Date published: 2013-09-02
Rated 5 out of 5
by
Anonymous
from
Pushes around all day long!
My daughter received this from mom and dad for her 1st birthday and she doesn't walk on her own yet but loves to push this around. Looking at shopping carts I looked for one that was sturdy since I knew she would be using it as a walker too. This cart is very sturdy and will stand the test of time and many beatings yet to come. ;)My only complaint is that where your hand wraps around the handle into the doll leg holes the plastic is a little rough. But my hands are much bigger than hers so I don't think it will bother her much.
Date published: 2010-11-19
Rated 5 out of 5
by
Anonymous
from
Great fun!
Bought this as an Xmas present from Santa for both my 3 yr old daughter and 1 yr old son. Had it assembled in no time and thank goodness because the kids couldn't keep their hands off of it! They were pushing it through the house with it empty, then filling it up with toys and unloading them elsewhere in the house. What a great toy - I think it was the only thing they continued to play with on Boxing day. And 6 months later they're still loving it. My daughter puts a doll in the seat section and sets off to do our grocery shopping. Very durable - now my son is into running with it full steam into kitchen cabinets but it's holding up great (and not causing any damage to our furniture)
Date published: 2012-05-11
Rated 4 out of 5
by
Anonymous
from
Sturdy
I purchased this after purchasing a different brand that was way too flimsy . I recommend this cart because it's very well constructed and not flimsy at all. The wheels stay on the ground always when baby plays with it ... unlike other carts that easily turn over.I found the picture instructions a bit tricky. I ended up messing up one of the little black caps that go on the wheels. I suggest reading the instructions completely before doing it step by step.
Date published: 2017-01-19
Rated 5 out of 5
by
bluesod
from
Great play time!
I tried finding this product in stores and could not find. I bought online because I had purchased one last year for my youngest Grandson's birthday. He loved it-helped him learn to walk. His cousin also wanted one, so I bought his for Christmas this year. They both love to play with these. The shopping cart is strong and sturdy. It is far superior to any I found in retail toy stores, department stores, etc. Love your toys!
Date published: 2015-01-03
Rated 5 out of 5
by
Jenn - Mason's Momma
from
Happy little shopper
I received this from a friend of mine for my son. Her daughter played with it for a few years and now my son is playing with it! I didn't assemble it so I'm not sure how that was but I can sure say this thing is DURABLE!! My son puts anything and everything in this cart and vrooms through the house! It can definitely take a slam against the wall as my son plays number carts w it. He loves the carts at grocery store and certainly loves this one too
Date published: 2015-08-22
Rated 5 out of 5
by
Anonymous
from
Another great Step 2 product
Our daughter had already purchased the kitchen setup and accessories for our grandson, who is 14 months older. We wanted something that would incorporate our younger granddaughter into the existing setup and the "pink" shopping cart that could carry her doll while "shopping" for the groceries was perfect. Easy to put together, perfect size for toddlers, and as always, the Best Customer service from Step 2 ever. Thank you.
Date published: 2013-11-23
Rated 2 out of 5
by
Anonymous
from
Wheels will not turn
My twins received 2 pink ones for a Christmas gift. They do love pushing them around and carrying the grocery bag around. The only issue i have is that on both of them the wheels do not rotate. Good thing it is easy to push without them turning. They usually are pushing on tile and wood floor and occasionally on carpet. On all 3 surfaces the wheels still don't turn.
Date published: 2017-01-20
I bought this for my 2 year old grandson for his birthday, the front wheels will not stay on!
Please contact our Consumer Service Specialists at 1-800-347-8372 Monday through Friday, 8AM -5PM Eastern Standard Time and we will be happy to help you.
Date published: 2018-11-27
How do you dump water out? 
Please contact our Consumer Service Specialists at 1-800-347-8372 Monday through Friday, 8AM -5PM Eastern Standard Time and we will be happy to help you.
Date published: 2018-10-17
Is there a way to.order a replacment seat for this shopping cart?
Please contact our Consumer Specialist Staff at 1-800-347-8372, Monday through Friday, 8am-5PM Eastern Standard Time for assistance with your replacement request.
Date published: 2017-08-31
What is the actual height of the cart handle bar, from floor to where your kids would hold onto. I'm searching like crazy for a cart that my tall little boy can use without becoming a hunchback! 
The Little Helper's Shopping Cart ™ handle measures 21.50 inches in height.
Date published: 2017-08-01