MailMaster® Express Mailbox - Black™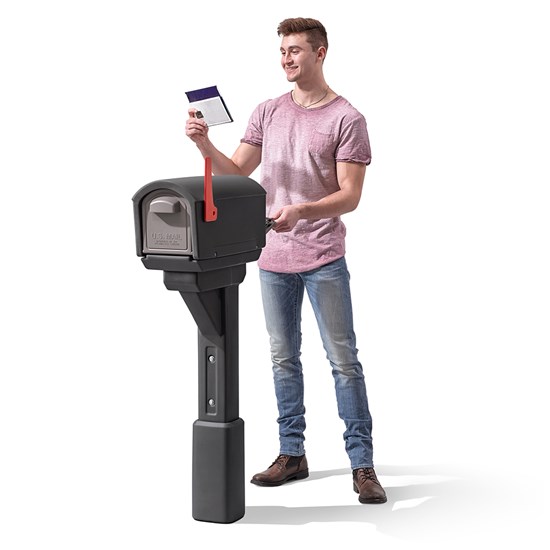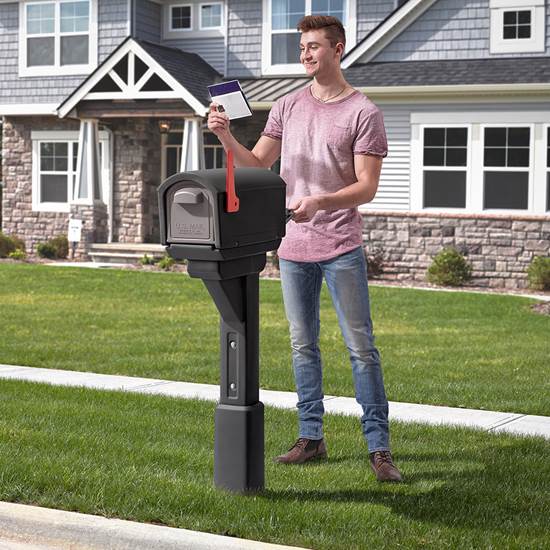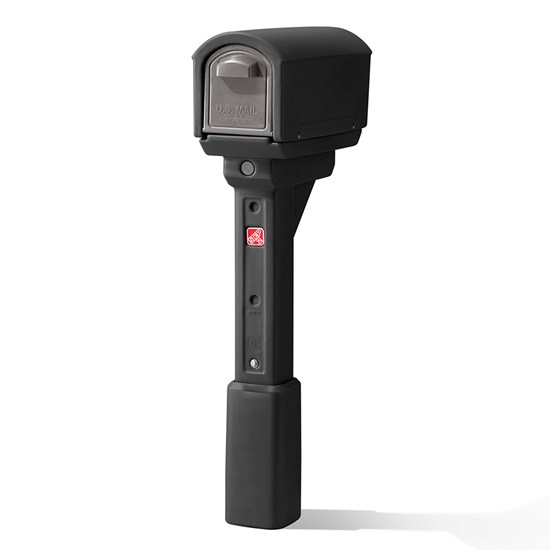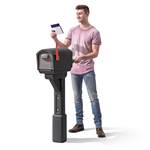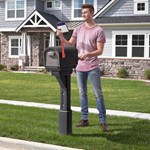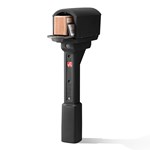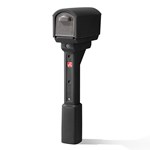 MailMaster® Express Mailbox - Black™
IS THIS A GIFT? DON'T SPOIL THE SURPRISE!
This item ships with an image of the product on its outer packaging.
Rated 5 out of 5
by
AmandaB
from
A Good Buy
The mailbox arrived quickly in excellent condition. I already had a Step 2 mailbox (cracked at the bottom) attached to a post, so I didn't have to do any digging, thank heavens. I had my dad put the mailbox together (taking the old one off was actually the hard part - I didn't have the right tool to remove the square-headed screws) but it didn't take too long. The only hiccup was when we realized that there wasn't any room to drill the top part of the mailbox together since my mailbox is too close to my neighbor's mailbox. Oops. We should have attached the top part first. Let that be a lesson to you, kids!
Date published: 2018-06-05
Rated 5 out of 5
by
Lax88
from
Easy installation - now enjoying new mailbox!
I shopped around for one that would make the job easier for me to replace our old mailbox. This one allowed me to use my existing post (4x4) with the original length of about 36" already sticking up, above the ground. Other mailbox kits wanted 24" above ground and I didn't want to do any cutting; nor have to dig out the existing one either. Very happy customer!
Date published: 2018-06-11
Rated 4 out of 5
by
Doiturselfer
from
Mailbox is fine. Screws are too cheap
Mailbox is as good as you would expect. The four screws that attach the top of the mailbox to the base are too cheap and strip out.
Date published: 2018-10-07
Rated 5 out of 5
by
John
from
Great Mailbox
This is a very nice mailbox it's well built heavy duty but it's not heavy I mean it's not hard to handle. It comes in separate pieces that made it easier to put on the post. It came with all of the hardware you need. I wouldn't recommend doing this but this mailbox feels like you could hit it with a baseball bat and not hurt it. For me the hardest part was digging the whole. This is a very nice mailbox and I would recommend this mailbox to anybody.
Date published: 2018-12-01
Rated 5 out of 5
by
VHad
from
Great mailbox!
Exceeded expectations because of the low price, we thought it might be cheap plastic. Our 1st step 2 mailbox lasted over 20 years and this new one is just as good quality. Love the sleek look!
Date published: 2018-07-08
Rated 5 out of 5
by
Big Mike
from
Nice product!
Arrived quickly. Installation was quick and easy and this style looks classy at the curb compared to other mailboxes on the street. Very satisfied .
Date published: 2018-06-08
Rated 5 out of 5
by
Tessa 2
from
changed the entire look of my front yard
This mailbox installed easily, looks fantastic, is well made and appears durable. looking forward to spring to plant around it.
Date published: 2018-10-24
Rated 5 out of 5
by
mail
from
Nice looking sturdy mailbox
Love the rear access door. Installation was a breeze.
Date published: 2018-06-04
Do you have to concrete the 4x4 into the ground?
I don't know if u "have to " but we did. It gives the post more stability. We placed the post in the hole, poured dry cement around it, replaced the soil we dug out and watered the ground, then attached the box to the post and didn't touch it for a few days, it hasn't moved at all. Hope this helps. 
Date published: 2020-09-15
Need replacement mailbox door.  How do I order one?
Please contact our Consumer Service Specialists at 1-800-347-8372 Monday through Friday, 8AM -5PM Eastern Standard Time and we will be happy to help you.
Date published: 2020-08-04
What are the actual dimensions for the inside of the mailbox where mail is placed?
Mine is 6 1/2" wide, 7" high, and 19 inches deep. These are inside dimensions. The box easily fits small packages.
Date published: 2020-07-08
I put up a mailbox express and am now wondering if you have a larger package size mailbox that will fit on the kit?
All Step2 mailboxes fit a standard 4' x 4' wood at about 3' feet high out of the ground.
Date published: 2020-06-17
Had Step 2 Mailmaster Express recently installed.  The back door latch does not hold securely with the magnet.  How can this be fixed?
Back door came off during snowstorm and is GONE!Can I get a replacement?
Date published: 2020-04-11
what are the largest size numbers that will fit on the mailmaster express mailbox and do they have to be stick ons???
The magnetic back opening already came off my mailbox after a snowstorm and is GONE!Can it be replaced?
Date published: 2020-02-28
Do u have light blue mailboxes?
sorry no they do not
Date published: 2020-01-28
Does this mailbox come in white?
The MailMaster® Express Mailbox™ is not offered in white.
Date published: 2019-11-15