MailMaster® Express Plus Mailbox™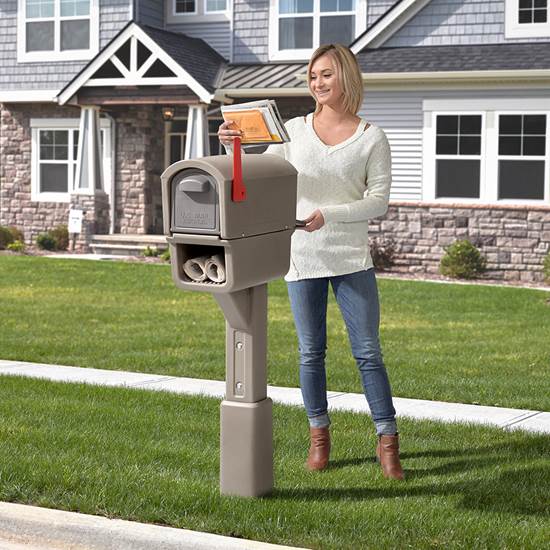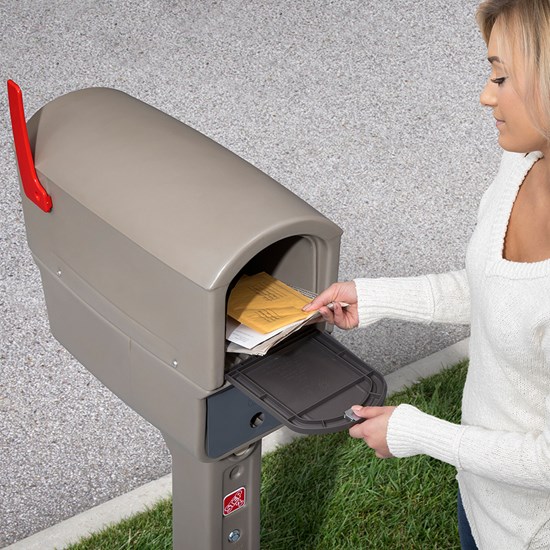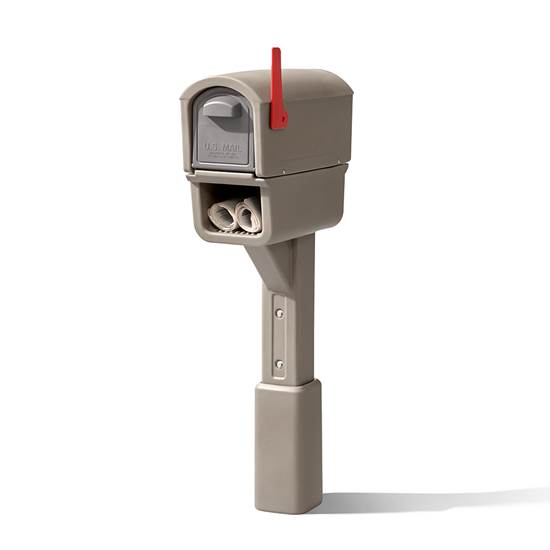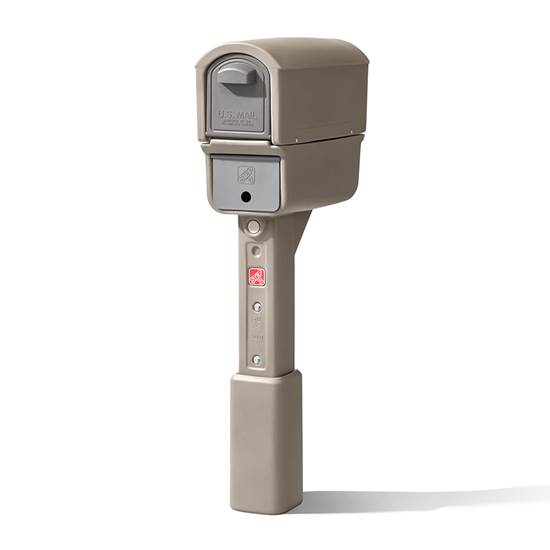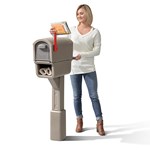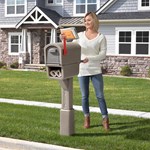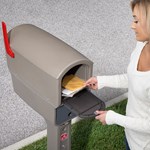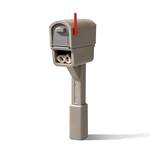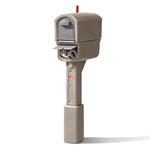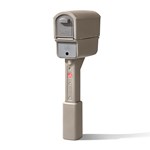 MailMaster® Express Plus Mailbox™
IS THIS A GIFT? DON'T SPOIL THE SURPRISE!
This item ships with an image of the product on its outer packaging.
Rated 5 out of 5
by
Taylor
from
Great looking and well made.
This product is very well manufactured, and looks nice in front of the house. I would definitely recommend.
Date published: 2019-06-05
Rated 1 out of 5
by
Mailbox Repairman
from
Door hinge broke!
Great mailbox, but after being in use for only six months the plastic hinge on the door broke! Now I'm struggling to figure-out some way to repair it so the door doesn't fall to the ground every time the letter carrier or we need to use it!
Date published: 2020-04-21
Rated 3 out of 5
by
Ande
from
Ok
Said the mailbox came without a post but there is part of a post attached to the bottom not what I wanted the mailbox its self is very nice I'm going to have to come up with some invented way to remove post
Date published: 2018-11-16
Rated 5 out of 5
by
Nurseopal
from
Great deal
Great price, just what we needed. Too bad doesnt come with post hole digger.
Date published: 2019-03-16
Neither the front nor the back door will stay closed, as if magnets don't work. Is there a trick? Thanks!
Just bought a Mailmaster 5787. The overall length of the entire unit is 4" too short for the Postal Service 41" height. That means 4" of the 4x4 post is showing at the bottom. Do you make a slightly longer unit, or maybe a slightly longer base section?
Can this mailbox be custom painted? I am thinking of having a rural scene painted along with our last name?
Didn't The MailMaster Express Plus Mailbox used to come in a double-wide version? I remember buying one about 10 years ago. I have since moved from Chicago and am looking for the exact same mailbox: Double-wide, with a door in back & front...