MailMaster® Plus Mailbox™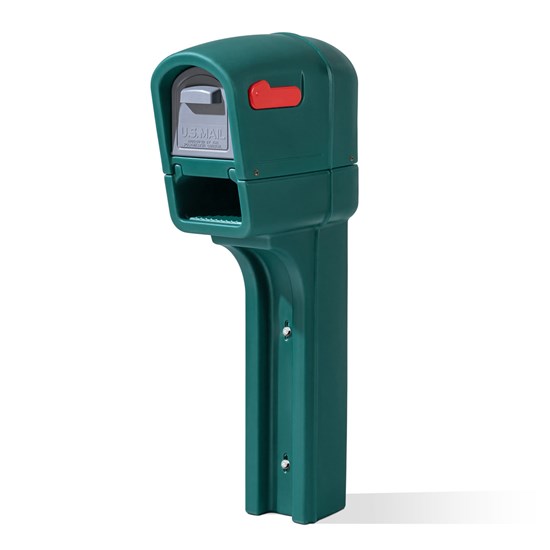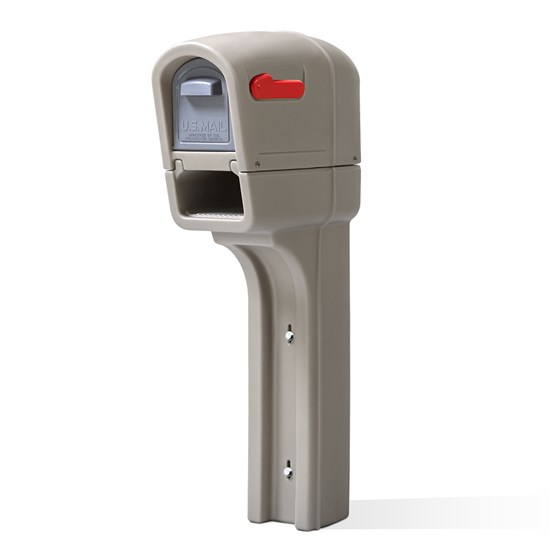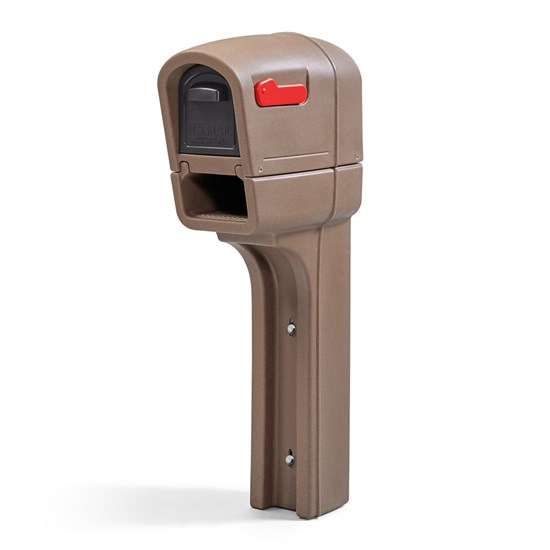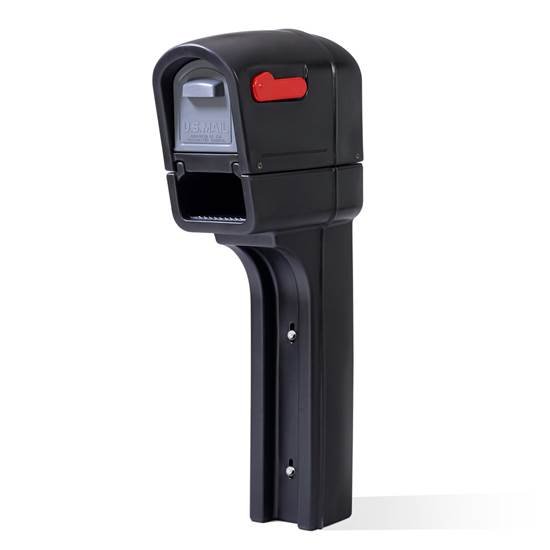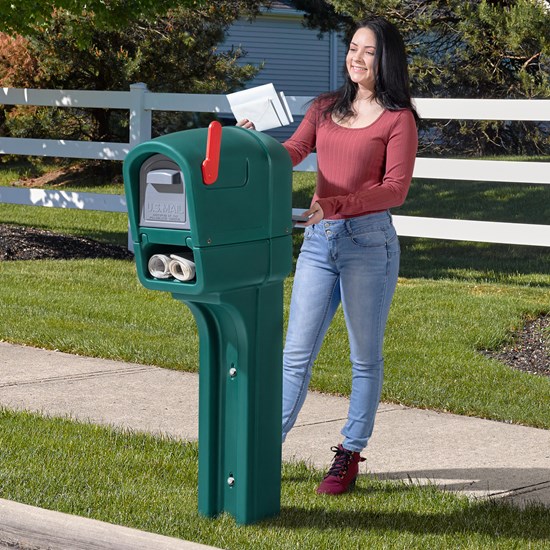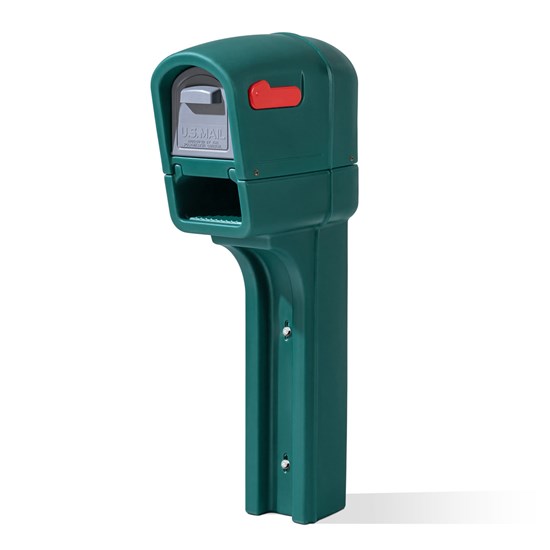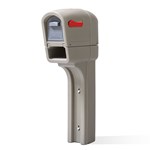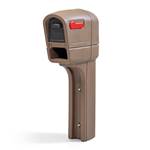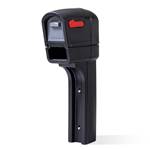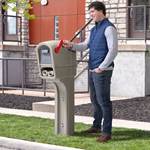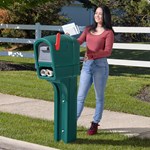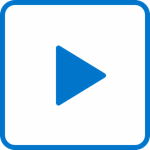 MailMaster® Plus Mailbox™
In stock
$62.99
+$12.99 shipping (via FedEx)
The Step2 MailMaster® Plus Mailbox is an all-in-one mailbox with a molded-in newspaper compartment.
IS THIS A GIFT? DON'T SPOIL THE SURPRISE!
This item ships with an image of the product on its outer packaging.
Rated 4 out of 5
by
Freckle-Face
from
What happened to the wider version?
We bought a similar Step2 mailbox 12 years ago and still have it in use in a hot, harsh climate south of Houston (10 miles from the Gulf). It withstood Hurricane Ike! I like the ability to retrieve mail and newspapers from the two slots, without going into the street. I was looking for the same model to replace it, since the bottom around the post has started to crack after all these years, due to numerous riding lawnmower collisions (not by us!). What happened to the wider, two-slot version like we have? We receive two newspapers daily and find that the slots work very well for delivery. Also, larger envelopes, magazines & packages fit easily in our model without being crunched.
Date published: 2012-06-07
Rated 5 out of 5
by
Navy Davey
from
16 Installed, and Counting...
I have installed 16 of these as replacement units in my community as a fund raiser for the Wounded Warrior Project (WWP) (homeowner pays actual cost plus a donation to the WWP); my labor is free. These mailboxes are easy to install - I sink a 4' 4x4 in 40 lbs of concrete 2' underground with 2' above - I level the post and let the concrete set overnight. Then it's a matter of 2 lag screws and 2 regular screws. These have beautified and updated the community. Mine has been up for over 9 years and still looks great. When the weather and sun's UV rays cause fading, I coat it with Armorall, which makes it looks like new!
Date published: 2012-09-26
Rated 5 out of 5
by
Cautious @ mailbox
from
Bad driver tested
Our first Mailmaster Trimline was backed over by the garbage truck. They had it replaced with another one. After 6 months a 4WD pickup ran over it and broke off the treated 4x4 at the ground. Our security cameras seen the action. They showed the box was severed from the bottom post on impact. The bottom post was run over by the sleepy driver and the box was thrown 80 feet up the roadway. The flag was broken (glued back together), one door was on the roadway, the other door was across the road in the ditch, and the post was all scratched. I did manage to set a new post and reinstall the big green box the same day in time for our mail delivery. No, he didn't stop.
Date published: 2014-01-17
Rated 2 out of 5
by
Thenannysitter
from
Not snowplow resistant!
If you buy this because you live in a snowy area and think it is sturdy enough to withstand a snowplow- guess again! Ours has been taken out too many times to count and is currently being held together w/ metal straps and wire! Will replace it with something cheaper in the spring. Bought this one after our cheap one was destroyed the first winter and figured this would fair better! Wrong! I know there is no claim from the company to the effect it could stand up to a snowplow, but the sturdy appearance would make you think so! (According to our highway dept. the plow never actually hits the mailbox- it's the force of the snow!)
Date published: 2009-02-25
Rated 5 out of 5
by
step2 fan for life
from
Best mailbox ever
We purchased our Step2 mailbox 25 years ago. We live on a busy road in the country. Our mailbox has survived snowy winters, snow plows and a direct hit by a delivery van during which the entire mailbox was lodged beneath the van and dragged a mile down the road. We dusted it off, replaced the wooden post and kept on using it. Other than some scratches, it was perfect. This year, however, the 30 degrees below zero wind chill and blast of snow from the highway plow did shatter it. Curiously, the wooden post did not budge. We are holding the mailbox together with bungies and ordering another one just like it.
Date published: 2016-12-21
Rated 5 out of 5
by
Anonymous
from
Excellent Product
We used a metal spike along with the 4" x 4" post, and installation was not only easy, but durable. At our last home here in Maine, we had a young man lose control of his car in snow and plowed the mail box down. The entire box went over, but all we had to do was sink the spike back in and there was no damage to the mail box. Two previous mail boxes had been destroyed by similar events. When we moved, we went right out and bought another Mail Master for the new home. Both the newspaper carrier and mailman have commented on how much easier it now is. Three other neighbors are now installing this same model, based on our installation and recommendation.
Date published: 2012-03-14
Rated 1 out of 5
by
Anonymous
from
Latest Model Mailmaster Plus
The model you will recieve is not the same as pictured on this website. For one, to put it together you have to drill your own holes and attach the top to the bottom with the four supplied screws. The screws now show on the outside two on each side just below the address space. The screws they supply rust and the stain drips down the side. Also the space to put the mail is very small and will not hold an overnight letter envelope even though the outside dimensions are very large. The new design is NOT an improvement either functionally or asthetically.
Date published: 2014-04-08
Rated 1 out of 5
by
Anonymous
from
Insufficient attention to details
The concept is good, but not well executed. The pre-drilled holes on the inside of box were angled wrong, necessitating the purchase of a short-handle screw driver which had to be turned from the inside of the box, not outside as pictured. What should have been an easy job became very difficult. The seam gap at the back where newspaper flap goes is too big to hold the flapper in place, rendering it unusable. I looked at others on the street, none had the flapper, indicating that this is ongoing, unaddressed issue. The appearance of installed unit is compromised by a design that leaves installation bolts exposed. This aspect becomes even more unattractive as the bolts inevitably rust. Some design provision should have been made to cover up the bolts.
Date published: 2010-10-14
our flag is broken, can it be replaced?
Don't waste your time. Step2 has cheapen their mailboxes. They used to make one piece units and much thicker. You'll need extra screws as the box comes in 2 pieces, which don't fit properly. Replace with heavy duty metal.
Date published: 2021-05-04
What length bolt to use in attaching mailbox to bost
1" lag bolt
Date published: 2021-03-29
Where do you get the wood post from?
Lumber Yard, Home Depot, Lowes...
Date published: 2020-12-22
To whom it may concern,  I have a mailbox that I assume is the one in question (maybe an older model). Is there, 1. A way to check a serial number?  2. A way to purchase and replace just the top piece? Please let me know. Thank you!
For question 2.: My step2 mailbox top got damaged by a snow plow last year. I purchased a new step2 mailbox which is still unused in my garage, since it turned out my town fixes\replaces the damage by plows, which they did nicely. Otherwise, you might as well purchase the whole new mailbox for around $42. The bottom piece is just a piece of plastic which you can quickly secure around the existing vertical wood with a bungee cord.
Date published: 2020-12-17
a culprit came through my neighborhood some weeks back and removed all the front doors of the mail boxes down the street, mine included. Can I order a replacement part for just the front door of the mailbox?
Please contact our Consumer Service Specialists at 1-800-347-8372 Monday through Friday, 8AM -5PM Eastern Standard Time and we will be happy to help you.
Date published: 2020-08-07
Side screws on mail box ..... Do I need to drill to start screwin the screws?
Thank you for contacting Step2. We provide location points and not holes for screws as shown in the product instructions. The pointed metal screws provided are self-tapping and will pierce the pliable plastic and form their own threads into product. Save time up front by using the correct size screwdriver type and head size to avoid wiggly screws during assembly. Align the screw top with the screwdriver and apply direct downward pressure or force onto screw by turning slowly with screwdriver. The screw will drive into the plastic and create a hole. This would be the same or true of driving screws into a wood board without a hole. Think about hanging a picture on the wall of your home, if you put a new nail into an existing hole it would not have a strong hold. It is much better for you to create the hole yourself, so that every item is guaranteed complete alignment for the best and strongest results. If needed or preferred, you can use a small nail with a hammer and pound a nail into plastic a bit to create a starter hole and then take out install screw. A power screwdriver or rechargeable drill can also be used to aid installing screws but be cautious as we do not always recommend as driving screws in too far with too much torque can strip out the plastic and cause other damage. Regards, Step2 Consumer Service
Date published: 2020-08-05
The 2 bolts in front.... Do I need to drill holes (thru the slots) before starting to drive these bolts in the post?
I did and it made the installation a bit easier.
Date published: 2020-08-04
Parts?
Thank you for contacting Step2. Various replacement parts and decals can now be ordered on line. Check our website at www.Step2.com and refer to the replacement part section located at the bottom of the website page and shop parts by category or look up your product(s) pertinent replacement part choices. If the parts you need are not on website then you must please call in to order: Replacement parts and decals can be ordered by calling our Consumer Service team at 1-800-347-8372, Monday - Friday. Please have your product close by during your call so that we may quickly assist you to answer your question, find a resolution and or provide product or part pricing and lead-time(s). Regards, Step2 Consumer Service
Date published: 2020-11-13