MailMaster® Plus Mailbox™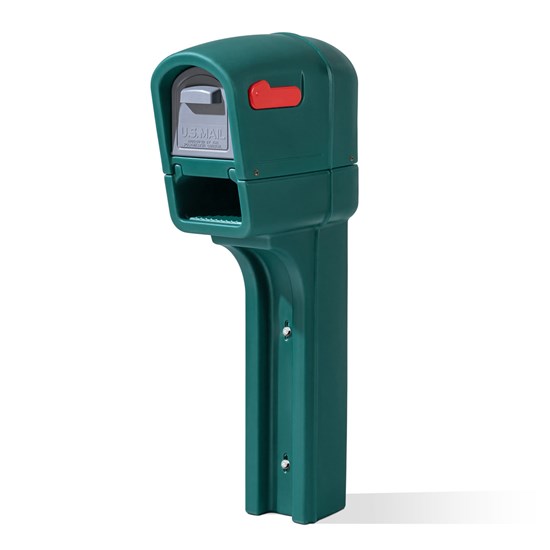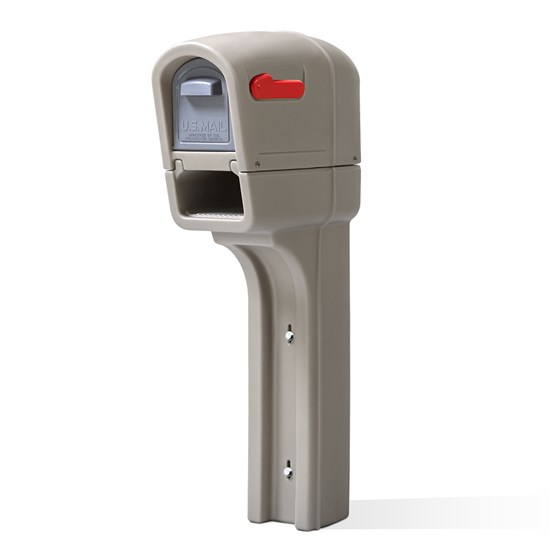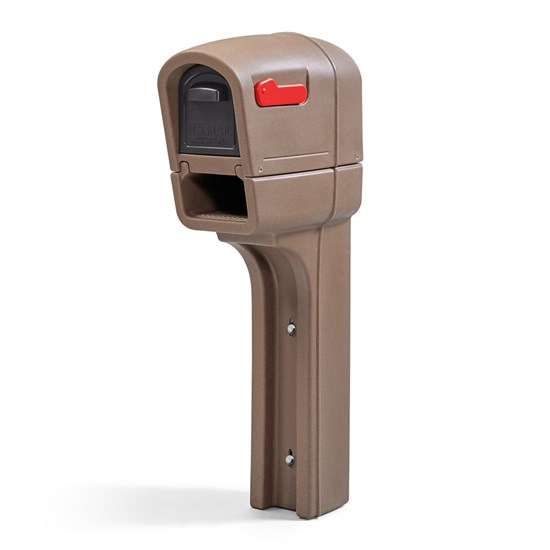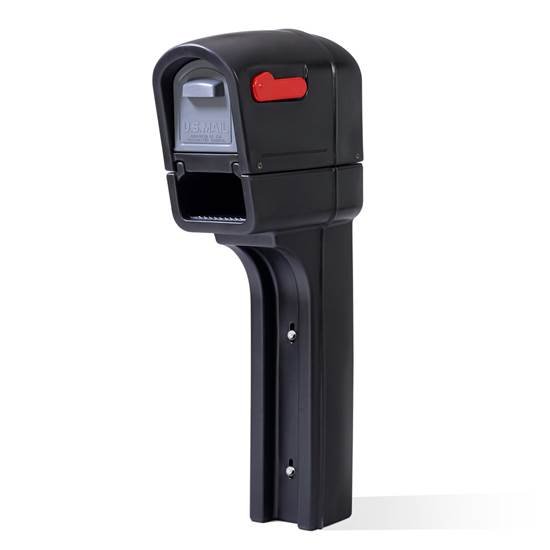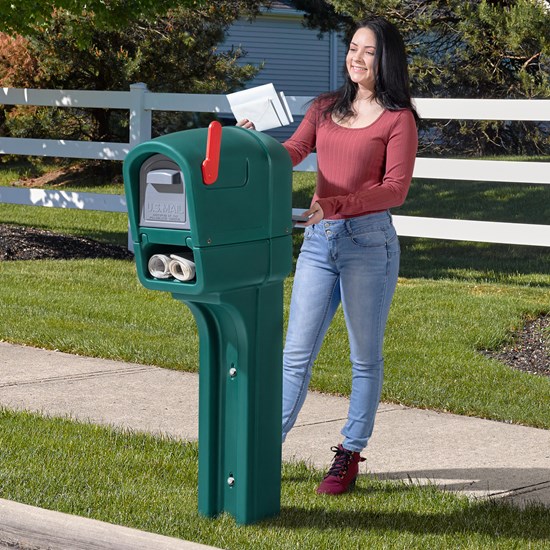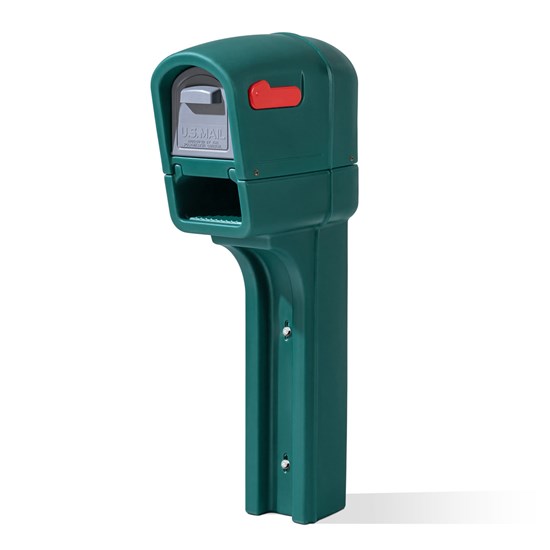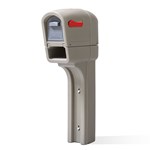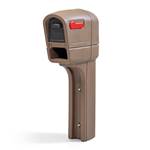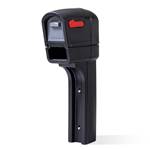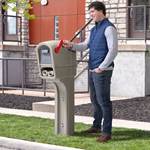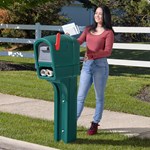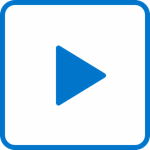 MailMaster® Plus Mailbox™
In stock
$62.99
+4.99 shipping (via FedEx)
The Step2 MailMaster® Plus Mailbox is an all-in-one mailbox with a molded-in newspaper compartment.
IS THIS A GIFT? DON'T SPOIL THE SURPRISE!
This item ships with an image of the product on its outer packaging.
Rated 1 out of 5
by
Anonymous
from
DO NOT BUY!!!
I purchased this mailbox thinking it would be vandal proof and safe (two door openings). This has turned out to be a headache and stressor!!! The company previously used proper magnets that would keep the mailbox shut. They have cut corners and supply POOR magnets that let your mail get strewn everywhere! My mailbox will NOT stay closed. My mail gets ruined, lost, rained on, and scattered across my lawn and the neighbors lawns! Shame on you STEP 2 for providing your customers with subpar materials!!! I've been to major hardware stores and ALL of your mailboxes have the POOR magnets. This is not an isolated event. I feel horrible for the SENIOR community you are taking advantage of!!! Also, I'm out the installation fee I paid the contractor to install the worthless thing!
Date published: 2011-04-15
Rated 4 out of 5
by
Anonymous
from
BLENDS-IN WELL W/ SURROUNDING LANDSCAPE
TOO SOON TO REALLY RATE IT AS I 'JUST' INSTALLED IT (WITH HELP OF GSON, SINCE I HAD NO IDEA WHAT I WOULD BE GETTING INTO). IT'S SIMPLE TO INSTALL ONCE YOU HAVE THE IDEA. YOU WILL NEED AN EXTENSION ON YOUR RATCHET WRENCH BECAUSE OF THE BOLTS BEING SET-IN (WHICH LOOKS BETTER BECAUSE YOU DON'T SEE THE BOLTS). I LIVE IN THE COUNTRY & LIKE THE WAY IT DOESN'T 'STICK OUT AS AN EYESORE'. ACTUALLY, IT MADE MY ACREAGE LOOK 'RICHER'! MY ORIGINAL WAS A METAL ONE ON A WOODEN POST THAT GOT DESTROYED BY THE AWESOME POWER OF THE GIANT RURAL MOWING MACHINE. I HAD BEEN WANTING TO TRY ONE OF THESE & THIS WAS A PERFECT TIME.
Date published: 2007-06-01
Rated 5 out of 5
by
Anonymous
from
Will always recommend this high Quality product to anyone.
GREAT PRODUCT !!! Service especially EXCELLENT !!! I have purchased 4 units over the years, 2 for myself, this one being my second one. The only reason for replacement was it was totaled by being hit by a auto from icy roads, This was second time my unit was hit, first time fixed and parts sent from STEP 2, They do everything possible to help you after purchase, plus several years later. My first unit I had for over twenty years, about every year I clean and wipe it down with good plastic cleaner/protector. Preserve from high summer heat. I always get COMPLEMENTS on its style and looks.
Date published: 2017-01-21
Rated 1 out of 5
by
rjturbot
from
Too Small
I run a home based business that requires multiple package mailings on most days. The last two mailboxes I have had are these typical Rubbermade type plastic things, and our most recent one by Step2. I HATE them with a passion. Picture two flat rate priority mail envelopes about an inch thick each. They do not fit without mutilating and bending the envelopes. Then picture the middle size priority mail boxes--less than a shoebox size package..one does not fit. Completely and utterly useless.
Date published: 2017-02-13
Rated 5 out of 5
by
Sandy
from
beyond expectaions
I don't know how long this mailbox has been here, we moved here is 2015 and inherited it. It was it by a truck in the night and thought we had to buy a new one as the post part was gone. it was since found about a mile down the road "in one piece" even the 4x4 inside the post cover was ok,. The police said it must have been caught under the vehicle, even the ground post was still attached but very bent, just a small ding on both sides of the cover was visible from the impact (hit head on) Cleaned it, put a new post anchor in the ground, looks like new. Wish I could give it 10 stars ********** ps/ I do wish the back door had a lock, the mail person pushed the paper through too hard and it opens so I put one on.
Date published: 2019-04-28
Rated 1 out of 5
by
Marcha
from
Mail gets wet with snow and rain
The mailbox is sturdy and looks nice. I had seen others around and finally broke down and paid the big bucks for an attractive mailbox. Out in the country mailboxes are seen first before the home. Unfortunately in the winter it fills with snow and gets the mail wet and the rest of the year anytime it rains the mail is wet. Our mailman has been compassionate enough to try and put it in a bag when it is pouring out. I didn't read the reviews before I purchased. Big mistake!
Date published: 2011-06-04
Rated 5 out of 5
by
Tool and Die Maker
from
On my 3rd one so far and love it
When we moved to the country 15 years ago we installed this mailbox to deter vandals. They try to beat it and can't, so they tear the doors off....I just put the doors back on :) LOL. They took a machete to it....just cut the top though, my mail was still dry. Drunk drivers come by and tear it down with their car at least once a year, the last one was last saturday, I just put it back up! I have only had to replace it with a new one twice. Ten years ago a 16 year old girl and her 10 year old passenger tore it to pieces and a few months ago her brother came by and tried again without success! Both times the vehicle was traveling sideways when the box was hit! I don't know how they could make this product any better.
Date published: 2013-06-03
Rated 5 out of 5
by
Bookkeeper
from
Great product-I want another one!
I've had the Model 5403 for many years and both me and my mailman loved its spacious size - until someone backed into it and destroyed it. It was perfect for the type of mail and packages I receive quite often. Your associate told me on the phone that you get a large number of requests for it yet you no longer make it. What happened to providing what the customer wants?
Date published: 2018-12-19
Rated 2 out of 5
by
BOOBY K
from
DOORS DON'T FIT TIGHT !
JUST PURCHASED IT AT HOME DEPOT. INSTALLED EASY, BUT AFTER PUTTING THE DOORS ON, THE PLASTIC MOLDED PEGS AT THE BOTTOM OF EACH DOOR ARE TOO SHORT TO FIT IN THE HOLES SNUG ENOUGH TO KEEP THE DOORS FROM FALLING OUT. THE MAGNET IS THE ONLY THING HOLDING THE DOORS ON. THE BOX SAY'S MOCHA #562900, BUT A SEARCH ON THIS SITE FOR THAT PART NUMBER DOESN'T EXIST. FRUSTRATING !
Date published: 2017-09-16
Rated 5 out of 5
by
Anonymous
from
Rollover didn't stop use!
We have had this mailbox for 7 1/2 years. We live on a very busy road in Massachusetts (cars fly by at 60+) and up until 2 days ago it had survived the traffic as well as the snowplows. But an SUV travelling too fast lost control, flipped over, and hit the mailbox in the process, breaking it into 3 pieces. Upon further inspection my husband realized that he could put it back together by drilling some screws through. Needless to say it is back up a day later (albeit in a bucket of sand until spring.) Great product!
Date published: 2011-01-15
Rated 2 out of 5
by
Feelingnotsohandy
from
Solid enough product
This is replacement for a similar mailbox. I picked it because it looked pretty easy to assemble and install, which it probably still is. However, when I pulled it out of the box, the first thing the instructions say is you need two people to slide the mailbox part onto the base. This is because it's a really snug fit and one person needs to sort of pry the plastic base apart so it will be able to slide and grip onto the bottom of the mailbox. Then you screw it in. It's really bulky so it's near impossible for one person to do this. That's why I gave it two stars. What should have been a very easy and quick process has now been unnecessarily complicated because I have to ask someone to come hold this stupid thing. Other than that, it's a mailbox. Should work just fine.
Date published: 2015-12-31
Rated 5 out of 5
by
Anonymous
from
Second one
The only reason this is my second one is the first one got taken out by a drunk - the top section was found four houses down, with the mail STILL in it. The bottom section became part of the cars grill. With a little effort I could have reused the mailbox. These are tough mailboxes. I put the mail minder in the second one and it alerts me everytime my mailbox is opened, or when it is bumped by my ditzy neighbor across the street backing out of her driveway since the unit in the mailbox is motion activated.
Date published: 2007-08-11
Rated 1 out of 5
by
Bruno
from
Can't take heavy snow from plow
Cracked first time snowplow went by. Could not take the force of heavy snow thrown over by snowplow.Mislead by picture of sturdy looking mailbox.Replaced with old metal mailbox that had been up over 20 years. So much for new is better.Would not recommend if you live in snowbelt area.
Date published: 2013-02-02
Rated 1 out of 5
by
frustrated homeowner
from
step2 mailbox
my third step 2 mailbox is now severly cracked because of cold temperatures and vehicle backing into it. My second step2 was shattered a couple of years ago in the winter by a careless driver. This product is not vandal proof or weather proof. My next mailbox will be steel
Date published: 2010-01-01
Rated 4 out of 5
by
Happy mailer
from
Excellent product
Our Mailbox is going on 7 years in the snowbelt. We have had over 180 inches of snow in a season, and the mailbox has held up against the snowplows and the giant snow blowers they bring down the road to cut back the 7 ft snow banks. We have lost the flag once, and this year we lost the back paper flap (not sure if this is a proper description) and the mailbox still looks almost new. This is a great product. I would not think twice, when the time comes, to buy the same product as a replacement.
Date published: 2009-05-02
Rated 5 out of 5
by
Toni the Tiger
from
Hail of a Mailbox!
We purchased ours prior to 2000. It has been run over a couple of times by mischevious teenagers, several hail storms in the past, a small twister last year and a huge hail storm this week! I am pleased to say it only lost half of the front door. We had to get a replacement flag after one of the runovers (free I might add - Thank you Step2!)This mailbox does not have one crack, dent or mark on it. It has faded over the years but don't we all :) I love it. Thanks again Step2 for a great product.
Date published: 2014-06-06
Rated 5 out of 5
by
Big Old Daddyman
from
Over ten years old and good as new.
This mail box has been in service for over ten years. It stands about 24 inches from a traffic lane of a six lane county highway in Wisconsin. Approximately 50k vehicles pass it daily. It has stood up to record setting rains and snow storms. It has been buried by snow plows.My mail has seldom been wet. Over the years it has only required service twice. First, was the replacement of the flag which broke when someone tried to hang a bag of phone books from it on a -10 degree day. The second was the recent replacement of the door magnets which no longer held the doors securely. By the way, Step 2 sent me the replacement parts at no cost on both occasions. would I purchase this product again? Yes, but i don't think I will need to unless I move. Would I recommend it to someone else? What do you think?
Date published: 2011-10-24
Rated 4 out of 5
by
Anonymous
from
Great Mailbox - Easy to Install
The Mailmaster Plus is a terrific mailbox. It protects the mail and newspapers from all the elements - rain, snow, ice. This mailbox is easy to install and looks great. Previous models that included two newspaper compartments had a wider mail container and that easily accommodated delivery of most packages delivered by the USPS. I wish a mailbox model was still available with the wider mail container. I would rate the Mailmaster Plus at five stars if the wider model was available.
Date published: 2016-11-01
Rated 5 out of 5
by
Anonymous
from
I might need to have a standing order.
I have been using this setup for years with no problems. The only problem I have is that I live on a very busy street and people tend to use my mailbox as a bulls eye while driving. Although the box is ideal for everything, mail, newspapers and small boxes. It does have it's limits.Out of control cars, wild deer, new mail carriers, my Mario Andretti like moves on my riding mower, and the list goes on and on. This is the first time I have actually had to order one, due to the fact I prefer a green mailbox, (must be the #1 choice, since everyone had black in stock). I have lost count on the actual number I have bought over the years, but I have always came back to the same box and been happy to do so. Most of them I've paid for and some I haven't. But, I do know when the times comes, I'll purchase another one.
Date published: 2017-01-23
Rated 5 out of 5
by
Practical Girl
from
Really durable, takes a beating.
This is the second of these mailboxes I've had. The first one lasted for 8 years on a highway. It's been completely run over by a pickup truck, hit multiple times per year by snowplow rifts, and had some spare parts added for repairs. It really takes a beating. The old one finally got cracked up the side by a hit from farm machinery. If this one lasts as long, I'll be very happy. The average life span of mailboxes on my road is generally less than a year.
Date published: 2014-12-15
Rated 5 out of 5
by
Anonymous
from
Step 2 has the best & strongest mailbox!
Talk about takes a lickin and keeps on tickin. This poor mailbox has been the target of mailbox baseball and a raged motorist. Recently my mailbox was run down by some poor excuse of a driver. My wife noticed it and picked it up about 30 feet down the road. The only think missing was the lid. I think they stole it for a momento. Anyway my mailbox still looks new after 3 years and 2 lids later. Thanks Step2 for building a durable mailbox!!!!!!!!!
Date published: 2008-03-11
Rated 5 out of 5
by
Anonymous
from
Stands up to abuse
This is my second Mailmaster Plus. The first one was shredded by the township's flail mower. The second one was recently clipped by a car. The top was tossed 20' away, but the only damage was slight scuffing of the box and bending of the two screws that mount the base to the post. I reassembled the unit, which looks about as good as new. I did order a replacement door, which disappeared into the brush. [...] Great mailhoxes!
Date published: 2007-04-23
Rated 3 out of 5
by
Honeydo
from
Made in USA ? Quality Control sleeping?
I purchased this mailbox from a local retailer in my home area, got it home and was very excited to replace my existing mailbox with this nice new one from Step 2, I open the box and sort out all the parts. Hmm what seems to be missing here? No hole was ever made in the side for a mail notice flag and one was never installed. Very unhappy if were gonna stamp stuff with USA on the label at least make sure its completed.
Date published: 2008-05-21
Rated 3 out of 5
by
Anonymous
from
Overall, a pretty good product
As someone that had designed many blow molded products, I see this as a good design, with the exception of the small inside area for the mail. I bought this product, took it home and was ready to install it, and discovered not enough labels were included for my address. this prompted an additional trip to the store to buy address numbers. What if a purchaser had an address with 3 or 4 of the same digits?
Date published: 2017-05-07
Rated 2 out of 5
by
Anonymous
from
Not Vandal resistant....
I have replaced several of these in the last couple of years due to punks hitting them with bats. They don't flex...once hit, they tear like a piece of paper. If you are lucky the top will pop off and you can put it back on, but on all of mine the base tore like a paper sack and it can't be fixed. For those of you who claim your newspaper gets wet, tell your carrier to put it in a plastic bag....DUH!!!
Date published: 2009-09-16
Rated 5 out of 5
by
Anonymous
from
Not even a snowplow!!
We live in the Chicago area.15 years ago we put in the MailMaster mailbox.This winter a snowplow, while backing up, slammed into our mailbox with the plow blade and took it out. When I went out to check the damage there was not a mark on the mailbox but the 4x4 pressure treated post was snapped in half. In the spring we will put the box back in with a new post and it will probably last another 15 years..
Date published: 2015-02-07
Rated 5 out of 5
by
CraftyCassy
from
Even a snow plow could not do it in
Winter snow plows have been knocking the mailbox off it's base every year since we bought it. We just slide it back on and we're good to go again.This morning the plow, going about 45 mph, not only knock it off, but threw it about 10 feet. I picked it up, knocked the frozen slush off, and put it right back on the base again. No cracks, doors open just fine. I couldn't have asked for a better product
Date published: 2017-02-09
Rated 1 out of 5
by
Earl P
from
TERRIBLE NEW DESIGN
I had a Step 2 mailbox for years, however after 20 or so year the magnets rusted and the door broke off. Despite the age I really liked the box and was happy to find what I thought was the same box. I ordered the #545200 box thinking it had the same internal capacity. The outside size was the same but the inside could no longer hold an 9 x 12 envelope with out it being folder therefore destroying photographic or other items that SHOULD NOT be folded. It also would not hold the smaller boxes I frequently receive. There was no visible mention of the reduced internal size on any of the product info. I am VERY DISAPPOINTED on the smaller internal capacity. Why would the company make a smaller inside mailbox with same bulky external size. Also there is a horizontal seam across the bottom which makes it difficult to successfully slide mail all the way in without it catching. VERY POOR NEW DESIGN.
Date published: 2020-03-24
Rated 5 out of 5
by
Anonymous
from
Only Mailbox i could find to fit what we needed it for.
I purchased this Mailbox for the business I work for. It has a larger capacity for items like legal size envelopes etc.. We receive a lot of this type of mail daily and this is a plus as the mailman doesn't have to bend/fold the larger mail items in order to get them to fit in a standard size rural mailbox. You should advertise this mailbox as such. I believe it will fit our needs very well.
Date published: 2016-07-20
Rated 4 out of 5
by
Ruralmale
from
Heavy Duty - Survives Crash
Our box and our neighbor's are over 4 years old. They recently survived a crash when a pickup truck slid into them on a snowy night. The neighbor's was lifted completely out of the ground while ours was snapped off its post. There were a few cracks in them here and there, but we were able to put both mailboxes up again and in two days we were back in business. Rural mail delivery heaven!
Date published: 2010-03-06
What are the internal measurements of the box please? I need to ensure this meets Canada Post rural mailbox specifications. Thanks.
The interior dimensions of the MailMaster Plus are as follows: 8 inches in Height X 7 inches in Width X 18 inches in Depth
Date published: 2020-03-09
Can I purchase just the mail box top as mine was destroyed by the snowplow however the base is still in perfect shape.
Regretfully, we do not offer the mailbox top separately.
Date published: 2020-02-17
can I buy just the mailbox lid? My mailbox was hit by a car leaving the road.
Please contact our Consumer Service Specialists at step2-company@step2.net or 1-800-347-8372 Monday through Friday, 8AM -5PM Eastern Standard Time and we will be happy to help you.
Date published: 2020-01-13
The front door of my mailbox broke off. Do you sell replacement doors?
Please contact our Consumer Service Specialists at 1-800-347-8372 Monday through Friday, 8AM -5PM Eastern Standard Time and we will be happy to help you.
Date published: 2020-04-27
Can I get the mail box with two compartments below?
The one we purchased looks just like the one in your picture.
Date published: 2019-12-09
are replacement flags avable
Yes go to there website and lookup parts for your model number.
Date published: 2020-02-18
can the step2 streamline model 5629 be mounted on a metal post ?
If metal post is no more than 3 1/2" x 3 1/2" . Yes it would fit. You would have to drill and tap steel post to mount, and do same for back cover . Fits on a typical 4x4 wood post which is 3 1/2" x 3 1/2" . Yes will work, depending on post height you might have to also cut height with a sawsall.
Date published: 2019-06-03
Are theses paintable? 
We do not recommend painting the MailMaster® Plus Mailbox™.
Date published: 2019-04-15