MailMaster® StoreMore Mailbox™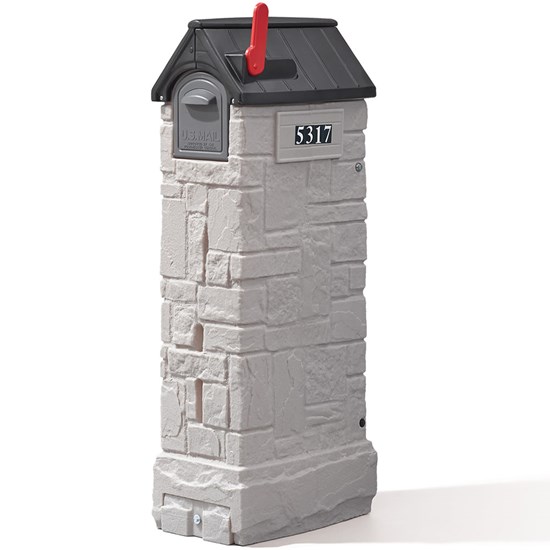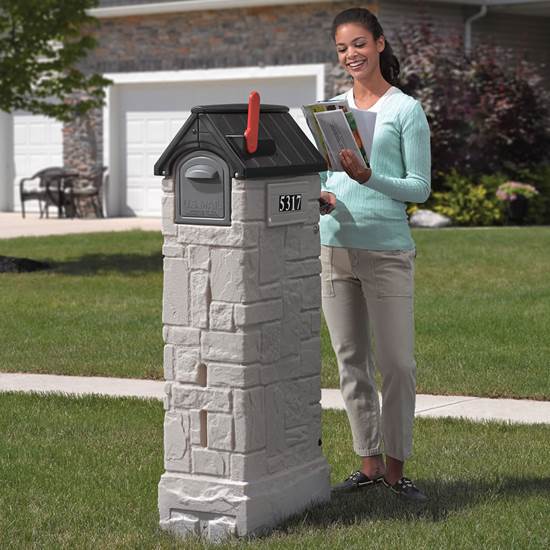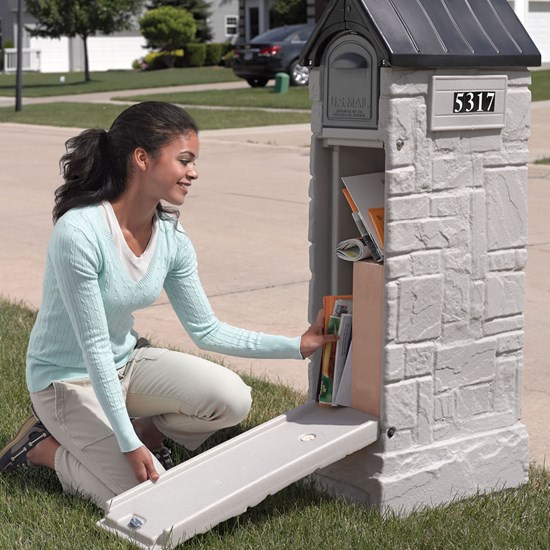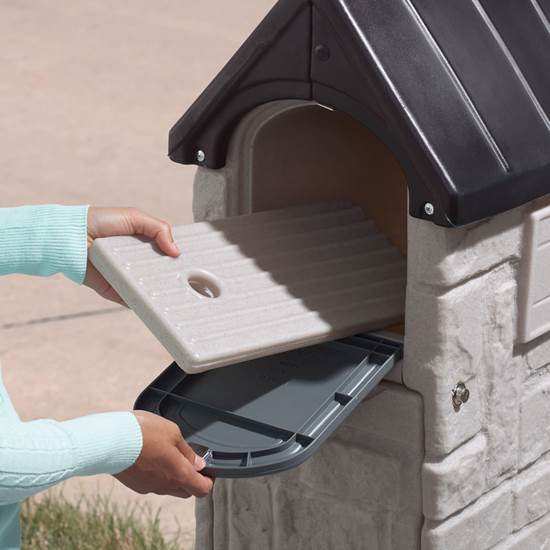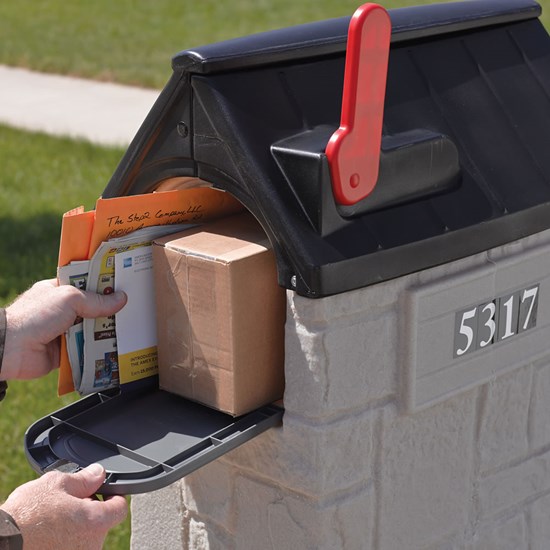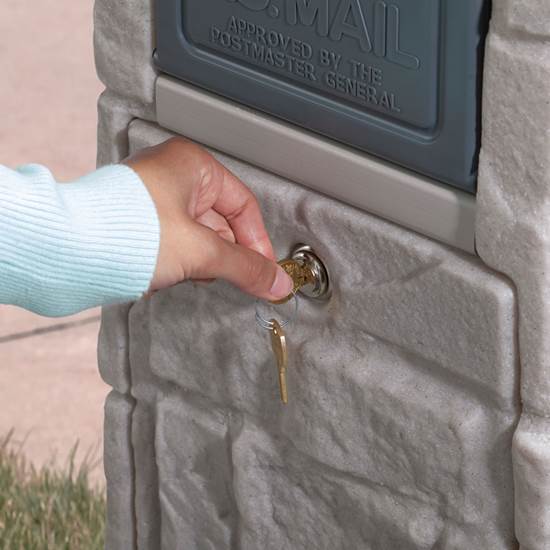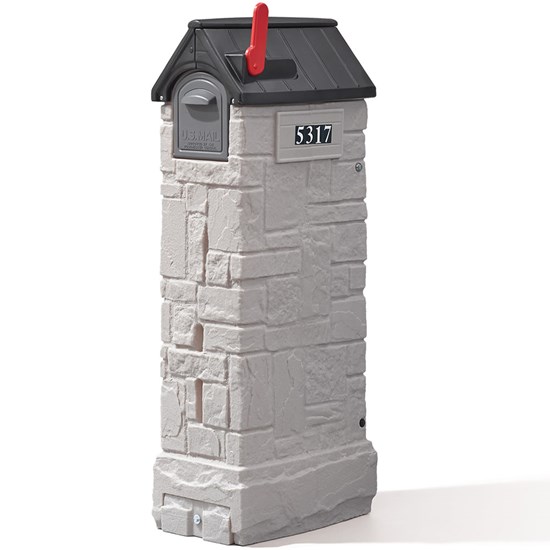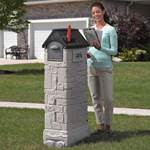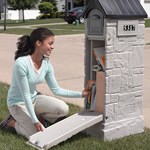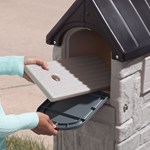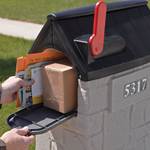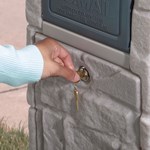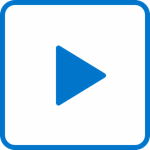 MailMaster® StoreMore Mailbox™
In stock
$129.99
+$12.99 shipping (via FedEx)
Add a touch of class to your curb and a dose of convenience to your life with the MailMaster® StoreMore Mailbox by Step2.
IS THIS A GIFT? DON'T SPOIL THE SURPRISE!
This item ships with an image of the product on its outer packaging.
Rated 5 out of 5
by
MarysvilleMom
from
MailMaster StoreMore Mailbox
We were looking for something to replace our previous mailbox that had been leaning. We chose to upgrade to this mailbox since we do plan on taking more vacations & won't have to stop the mail while we are out of town.I would suggest getting the post service mailbox placement requirements for your location as we used the same post hole and ending up having to move it since the box does not stick out (straight in the front) - our post service required it 6 inches closer to the street. This was ridiculous since I could reach the mail from my VW Bug - but in any case will help to prevent doing double the work if you check first.
Date published: 2010-05-21
Rated 5 out of 5
by
Anonymous
from
A must for anyone experiencing mail theft
I had been using this mailbox for over 15 years at my previous address. It's a well built product that has survived many winters in the Northeast without fading or cracking. I recently moved and experienced mail theft out of a normal standard mailbox, which triggered me to purchase one for my new home. It's capacity is spacious, it can hold several weeks of mail as well as small packages. The depth is deep enough that no one can reach down and grab your mail. It appears mail theft is becoming a large problem in many areas. I am purchasing one for my nephew who is also having mail delivery issues.
Date published: 2016-11-11
Rated 1 out of 5
by
Lives in the Country
from
never wrote a bad review, until now....disappointed....
This is my third MailMaster Storage box. The first 2 had been "hit" by vehicles. I do love the idea and looks of this mailbox, but I must say that Step 2's Quality Control must be laying down on the job. The bottom door on my new mailbox sticks like crazy! And if you don't close it all the way rain will find its way down to the mail. My dear boyfriend even spent at least an hour slowly filing down the edges so it would close easier....to no avail. We may need to add a handle to it so I will be able to open it. And the bottom floor of the upper part of the mailbox does not fit well. I will use the floor of my old mailbox instead. It fits correctly. I must say that the Quality Control Group must not really be checking on their product. :(
Date published: 2017-04-06
Rated 4 out of 5
by
Matthews
from
This product is good.
We got it installed in reasonable amount of time considering we had to remove planting and old stump. HOA president says he has no problems with the item. And the mail person has no problems either We are looking forward to testing the wet weather protection and also the 2-week storage capability this winter. My husband had to go to hardware store to get a washer that wouldfunction for the storage locking mechanism; the one provided was too big. Not a real problem as far as we are concerned. Saw the item in an airplane cabin and was pleased to find a significant difference in price by going to your direct web site.
Date published: 2008-08-10
Rated 5 out of 5
by
Luv Beagles
from
Love It!
Took about an hour to set up with having all the tools we needed within arms length. The longest time was going to hardware store and getting the stake that goes in the ground our other one had rotted out. Our neighbors walked down to see what was going on and loved the mailbox. Three weeks out, we're still getting complements even from the mailman. I don't think we'll be the only ones on the block with this mailbox very long. I also know this mailbox is coming with us if we move. I still have the old one in the shed :) The price was unbeatable. No more asking family or neighbors to take the mail while we're out of town. Love It!!
Date published: 2009-05-06
Rated 4 out of 5
by
Anonymous
from
Love the Convience!
I love the fact that the mail is here when we return home from being away. The bad thing was that the first time that I took the floor out, our mail lady refused to deliver the mail to us because she thought that there was a problem with the new mail box. So, I would recommend that the product instructions advise purchasers to notify the post office or delivery person of the uses of this mailbox. It has worked great after we got that kink worked out. Another suggestion would be for the "back door" to have a stronger magnet or another magnet, as it is easy to push it open when retrieving mail.
Date published: 2010-01-02
Rated 3 out of 5
by
redwine
from
Good customer service
We are retired and travel. We need something to receive our mail while we are gone.Upon receipt of our MailMaster, the box was in perfect condition, however when the box was opened, one of the plastic doors was badly cracked and damaged. I sent a letter to the manufacturer explaining the problem and requested a replacement door. Within a very few days, a replacement was received in the mail with no questions asked. I replaced the door and I am reasonably happy with the product. As other reviewers have mentioned, the magnets on the doors do not align and a strong wind has blown the door open.
Date published: 2010-05-28
Rated 4 out of 5
by
Anonymous
from
SO Worth the Money!
We've had this mailbox for well over a year and it is still in great condition. Hubby didn't have trouble installing it. Living in the northeast, we have never had any problems with mail getting wet in either storage compartment. The biggest plus for us is that it is wonderful to not have to depend on someone to get your mail while you're away. This mailbox has safely stored our mail for a good two weeks. We find it so convenient that our mail is waiting for us what ever time of day we return from our trip. If you're looking for convenience, durability and safety in a mailbox, look no further!
Date published: 2009-11-19
Hello...how do you install this mailbox on a front lawn for our mail delivery? Thank you!
I hired an installer, though it looked fairly easy. The post in the ground does need to go closer to the curb than a traditional mailbox - and you do need this.
Date published: 2021-05-06
I would like to order the mailbox, I see that it is out of stock right now. Do I go ahead and place my order or will you contact me when it's available? Thank you for your prompt response. Sincerely, Julie Kaylor
Step 2 notified me by email when the mailbox was available again.  It's a great mailbox & worth the wait :)
Date published: 2021-01-23
Do you sell just the top part?
No. Sorry. It comes as a unit. 
Date published: 2020-12-13
Hi when will I be able to order one of these here at your website?  When will you get more of these? TY
I got one NEW Un-open in the Box! We were going to use it in our front yard but change our mind. Item is located at Los Angeles.
Date published: 2020-11-16
Help,We lost one key to the mail box! Can we purchase another KEY????
Never got my box
Date published: 2020-07-25
where can I get the store more mailbox?
You can order from our website at www.step2.com
Date published: 2020-06-11
How would it hold up in Arizona heat?
I don't know but has with stood Arkansas weather very well for the last two year. There has been no fading.
Date published: 2020-03-15
Where can I find a replacement flag?
Try going to Step 2 web site. Or just stand by your mail box a wave the postman down. 
Date published: 2020-12-05