MailMaster® StoreMore Mailbox™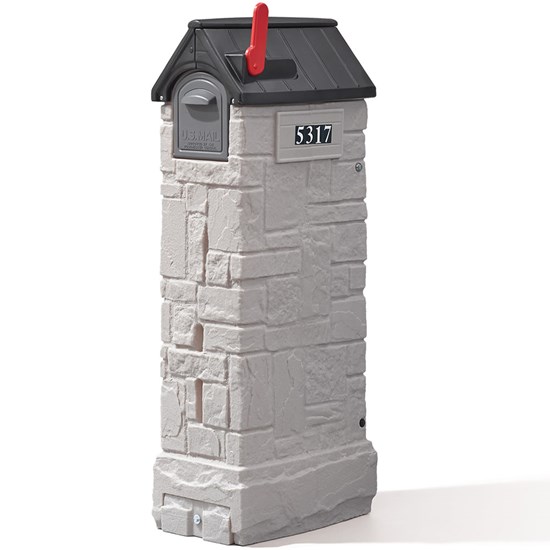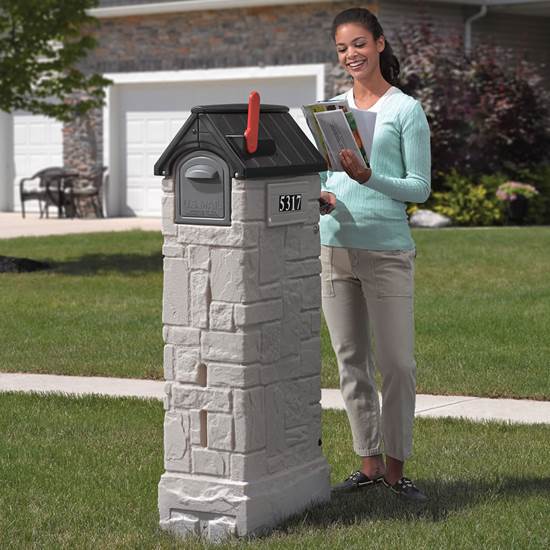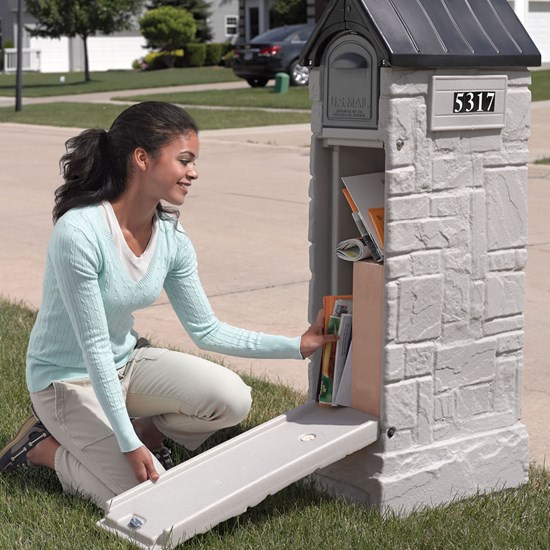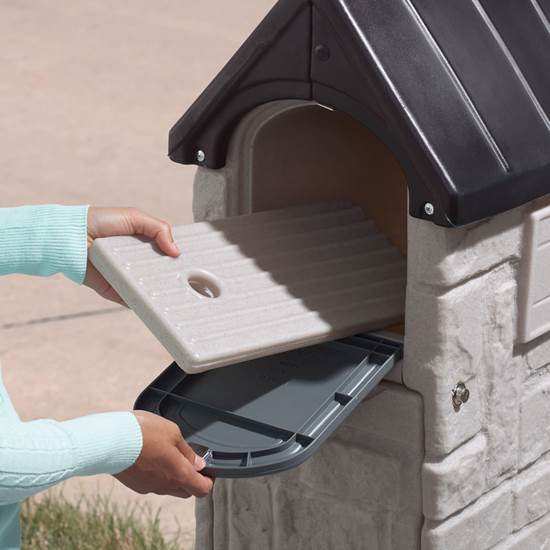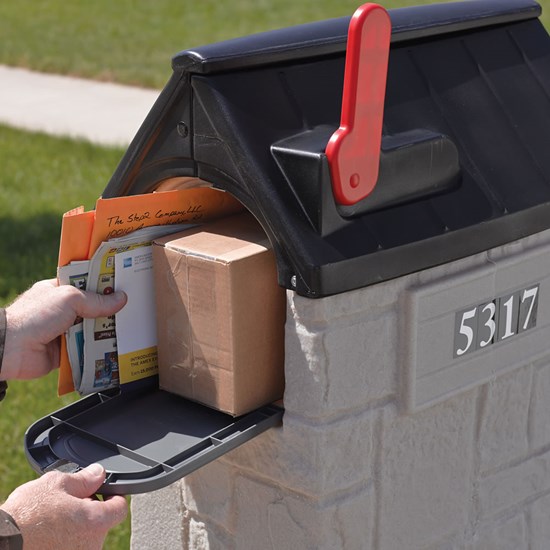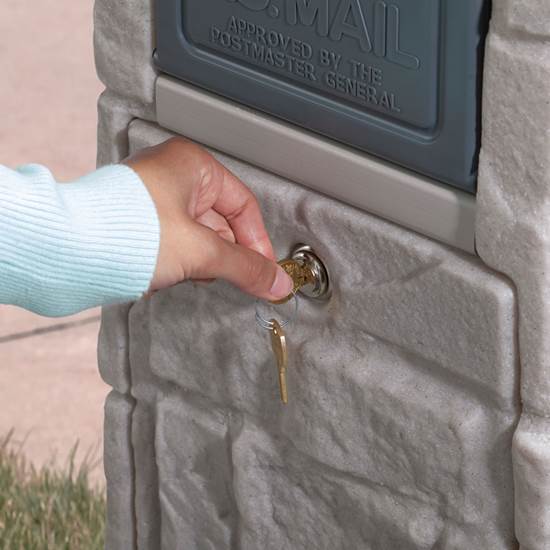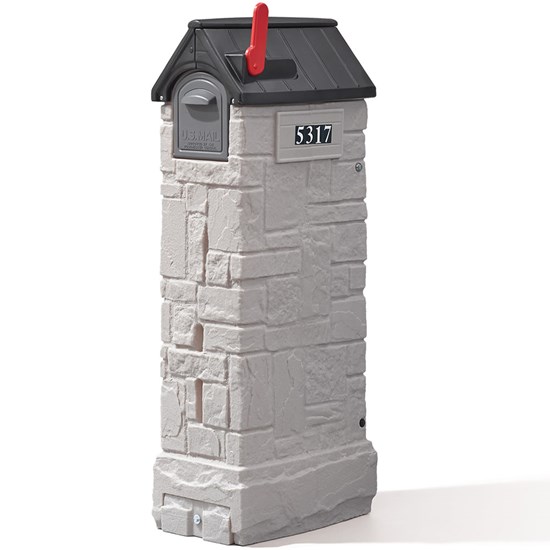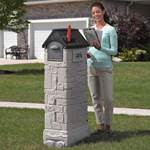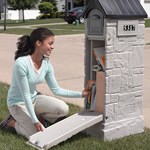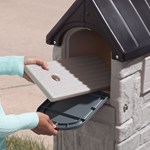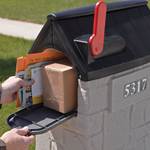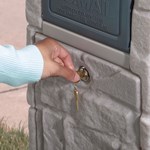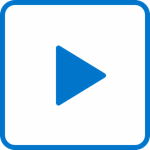 MailMaster® StoreMore Mailbox™
Out of stock
$129.99
+4.99 shipping (via FedEx)
Add a touch of class to your curb and a dose of convenience to your life with the MailMaster® StoreMore Mailbox by Step2.
IS THIS A GIFT? DON'T SPOIL THE SURPRISE!
This item ships with an image of the product on its outer packaging.
Rated 1 out of 5
by
Jake...very handy with a hammer!
from
NEVER AGAIN!
This was my second one just like my first...BUT THIS ONE IS MY LAST! Quality has gone down apparently so the manufacturer can make more money. I was SHOCKED the product is made in America. I expected better from a U S built product. I had to sand the door to fit; Drill the lock hole out to make the lock fit. The bottom of the box looked like it had been either bashed in or was warped...BUT alas, you can't see any of these blemishes as you cruise by my home at 55 MPH!!!! B T W...I don't bother to write very many reviews...UNLESS someone deserves it.
Date published: 2017-05-15
Rated 4 out of 5
by
A gift for my neighbor
from
Minor glitch
We loved the design, appearance and the function of the storage at the bottom. The cost was awesome. A little snow gets in but not bad at all. We bought 2 of them so we would match with our neighbor, which is right next to ours. They look nice together but a dual box might have been better for the install, sturdiness and appearance. One of them was perfect upon arrival but the other one had manufacturing defects, but we were able to trim it and make it work. Maybe that is why the snow gets in? All in all...very happy with our new mail boxes! They look very nice.
Date published: 2009-04-04
Rated 3 out of 5
by
Anonymous
from
Love the look but needs better direction
The assembly of the door lock section is annoying. It is very difficult to hold the parts on top of the base section while lining up the piece it has to balance on then hitting it and getting it to seat properly. It took many tries and ultimately damage to the lock itself because it would not go in as far as it should have and then the lock would not turn. The directions are really bad and need to be rewritten and put in book form.
Date published: 2012-06-17
Rated 4 out of 5
by
On the Go
from
GREAT MAILBOX
This is a super fantastic mailbox for daily use or up to a couple weeks. I installed it myself in a short period of time. The only problem was dealing with the design of the molded plastic, it was crooked and my upper mailbox door fell off every time it was opened. I had to drill a hole and put a doll rod through it to fit into the pre drilled side hole to hold the door on. I also had to notch out the key hole, but not a big deal. Otherwise a great design for when we travel. We also like the idea of retrieving mail from the back instead of the roadside.
Date published: 2008-06-28
Rated 4 out of 5
by
2Tall
from
Very Sturdy
This mailbox is perfect for keeping your mail secure. I love the panel that allows you to decide if you want your mail to go all the way to the bottom or not. It would be hard for someone to dent or destroy the mailbox. It does keep mail dry. I no longer worry if I am not home when the mail comes. The only downside is it would be nice to have a more secure closure on the upper door on the back. If the mailman pushes the mail in too hard the back side can open. We do not use the upper back door so we simply put a couple of screws in to prevent this.
Date published: 2009-05-20
Rated 5 out of 5
by
Scott, the FedEx Guy
from
Great Mailbox- Just what we wanted
We originally purchased a different Step 2 mailbox [...], but when we were looking at the brochure of the other Step 2 products we immediately liked the features of this model, specifically the locking compartment. The product is made of sturdy plastic that fits together very easily, except for the lock. I had to file out the hole for the lock a little bit to get it to fit. Once the assembly was complete it took about ten minutes to attach it to the 4x4 post that I buried earlier. It is a nice looking addition to our yard and I feel that the quality of the plastic is high, which will give us years of service. I also appreciate that is is Made in the USA!! We bought it direct from Step 2, they had the best price [...]. Thanks Step 2.
Date published: 2007-08-10
Rated 4 out of 5
by
Flyaway
from
Cute, Cute, Cute
It would be nice if this came in different color combos especially for the roof with flag, ex. gray. Also, just send this out w/the lock installed. It was somewhat of a pain to install. Looking forward to seeing if this actually works. Letting the post office know when we are leaving town and returning made us somewhat leery in this climate of home break-ins. Also, new design with a removable floor that retracts back into place when mail is put into the box. We love it even before it's installed completely. It's snowing today in Georgia!!
Date published: 2009-03-01
Rated 5 out of 5
by
Patter
from
I would buy this product again.
We purchased this mail box as an anniversary gift for our elderly parents. My Husband installed it (easily) in one afternoon. They love it, are very proud of it and liked the fact that we gave them such a practical gift. It is some thing they use almost every day. Also if they do go out of town for a few days, their mail is secure in the lower part of the mail box. They do not have to ask the neighbors to watch for their mail or have their mail stopped. This was definately up there on the top as one of best gifts we could have given them!
Date published: 2007-06-29
Rated 1 out of 5
by
Anonymous
from
DO NOT buy this product.
Very poor construction; lock hole had to reamed out by me in order for the lock to fit and the mailbox doors would not close completely due to a poor mold for the magnet to fit into. This storage area will leak and your mail will get wet. Looks like extremely poor quality control in the mold area of manufacturing. I would not recommend this product to anyone; even an enemy.
Date published: 2016-04-18
Rated 4 out of 5
by
Fishlip4u
from
A real boost to my curb appeal!
The installation of the mail box went fairly well but this was due to the fact that my brother (a real do-it-yourself pro!)was visiting and helped with the whole process of digging, pouring cement and making sure it was all level. Without his help, I would have been in over my head. My brother recommended setting the post in cement to give it a really firm base. We also felt that the installation of the flimsy lock mechanism was overly difficult, that it should be pre-installed on solid piece of plastic, rather than the two ply shell. It(the lock)really is just for show and easily breached. I feel that this is not a project for a novice and is even a bit daunting for a casual do-it-your selfer. However, that being said, I love the finished product!
Date published: 2009-07-20
Rated 4 out of 5
by
UncleTut
from
Looks Great!
Living in a Chicago suburb our weather sees both extremes of hot & cold. We bought this StoreMore mailbox as a favor for our postal carrier. For the last few years we'd promised them a new mailbox so that on wintry days when I hadn't shoveled the steps they wouldn't have to risk life & limb climbing them.I installed it over 2 days, one day to set the post & the next day to install the mailbox. The only difficult part of the installation was tightening of the lag bolts inside the storage area (it's a little cramped).
Date published: 2009-09-14
Rated 4 out of 5
by
engineer
from
Very Satisfied so far
Only annoyance was door sticking. This was easily corrected by minor filing.Installation was simple and went very well - by-the-book-It's storage capacity was perfect over a 8 day period of mail accumulation while on vacation.Since it has a "broad" silhouette; I'm very interested in how it will hold up to snow plowing this winter.After 3 weeks very satisfied. The mailbox has met all my expectations, and the cost was reasonable.(this advertised at numerous sites. The best cost + shipping value was by ordering direct from Step 2.
Date published: 2008-07-24
Rated 4 out of 5
by
Martinez Bunch
from
Love our Mailmaster!
We purchased our Step2 Mailmaster after years of occasional missing packages. We researched and found the Mailmaster. It was exactly what We wanted. Nice looking, sturdy and secure. Only thing I would change is it needs a handle on the door that opens to retrieve mail. The key slips out when unlocked and the door sticks. So I find myself looking for a handle or knob. (we will be adding one) Besides that small detail the Mailmaster is all we expected and its very nice looking too.#sweepstakesTyThe Martinez Family
Date published: 2017-03-25
Rated 4 out of 5
by
Anonymous
from
Good for storage - but not too secure!
We bought this storage mailbox to avoid stopping mail at post office or constantly imposing on neighbors when we take short trips. While it will store a considerable amount of mail, I would not consider it secure as the inner side of the lock can easily be just reached through the mail opening! A lower placed lock or a secure cover over the lever would have be a good idea! I don't expect mail thievery but these days, who knows??I'd recommend this only for those fully aware of this. Does look a bit too plastic.
Date published: 2010-04-30
Rated 4 out of 5
by
Anonymous
from
A unique storage mailbox
It would be better when the need to storage mail (away from home) the bottom of the mailbox compartment would be up and in place when front door is open and drop down when front door is closed to deposit mail in the lower compartment. If someone looks into the mailbox it will always look empty.
Date published: 2009-04-10
Rated 4 out of 5
by
Irisheyes
from
StoreMore Increases My Time to Travel
The StoreMore Mailbox is easy to install (the most difficult task was removing the old mailbox). It is flexible, in that it adapts to the needs of any given installation. Each side of the box has a mail-entry door that allows you to position the box so that the long, mail-removal door can face the street or the yard. My letter carrier likes the box because he doesn't have to over stuff the mailbox when I am gone or when I have a large delivery. The large storage capacity also saves my neighbor's time because they don't have to stop by my house every day to retrieve my mail. The only possible problem with the StoreMore mailbox is that it is plastic. However, any other material would be more expensive, difficult to install and less weather-resistant. I love this mailbox!
Date published: 2009-04-28
Rated 4 out of 5
by
HPIII
from
I would recommend this Mailbox
This is the second StoreMore mailbox that I have purchased since my first one was hit by a car. Both times, I really looked around before buying. There really is no mailbox that has this unique look with the features that it has and at a resonable price. The inside does get a little wet when it rains but not horrible. One thing I would like to see is color options. The first one I had matched my house perfectly but is no longer available. If this mailbox ever gets mowed down, I'll probably buy another one.
Date published: 2013-04-17
Rated 5 out of 5
by
Gadget Girl
from
Clearly my BEST purchase this year!!!!
This is by far the BEST purchase I've made this year. I can't remember when I've been so excited and impressed by something I ordered from a catalog. Even my husband is walking around he neighborhood accepting compliments and discussing the attractiveness of the mailbox. Never mentioning the, "OH BOY, what have you bought this time" look he gave me when the box was delivered to our house. No, he just smiles and takes ALL the credit.(he he he) He's even enhanced the look, by enclosing the base of the mailbox with decorative bricks and planting flowers around it. I must say, it is very very attractive. And, as if it couldn't get any better, I also ordered the Step2 Mail Minder notification device that lets us know when the mail is delivered (AWESOME, JUST AWESOME) Step2, you are ALL THAT!!!!!
Date published: 2008-05-29
Rated 5 out of 5
by
Anonymous
from
Just what I needed!!!!
Since I periodically travel, I have to stop mail delivery until my return. With this new mailbox, I won't have to do that any longer nor will I have to go to the post office and pick up my accumulated mail once I return. The mailbox holds more than you could anticipate for several weeks and I would HIGHLY recommend this product, not only for its functionality but for its price as well. There are many other vendors selling this exact product for almost twice the price! No complaints.
Date published: 2009-04-15
Rated 5 out of 5
by
Bearfuzz
from
Great Mailbox, Added Security
Have used these particular boxes for years. They are great to secure your mail while you're away from home, and the added security of having your mail box locked, and your mail out of reach of other people being able to get to it, makes this box great. Wish the company would come out with more designs. Just ordered a new one after several years of having one for our primary residence, and the design still is the same. Would have liked to had another design for our vacation home.
Date published: 2009-08-14
Rated 4 out of 5
by
Grammie Pammie
from
Perfect for our Lakehouse!
We purchased this mail box system for our lakehouse. Being that we only spend weekends there and sometimes several weeks could go by, before returning there..we look forward to seeing how this mail system will work. We just installed this past weekend. It really looks great & the neighbors first question is "where did you find it?" They like the look & the concept. I returnto our lakehouse next week. At that time, I willbe able to add additional info on how it worked.
Date published: 2008-07-22
Rated 5 out of 5
by
Anonymous
from
Tough mailbox with great storage capacity.
It's a well-built mailbox standing up to the elements of New York winters. It has great storage for going away for several days or just to keep prying hands away from the daily mail. This purchase was to replace an earlier one of this model that a construction truck pushed over, breaking it off of the 4x4 post to which it was mounted. Even after that the original had scuffs from the damage but was otherwise uncracked and propped up again until we can get the new one installed when the weather improves. The newer version seems to have stronger magnets than the original for latching the doors, though I would prefer even stronger magnets.We've even received multiple packages of sealed lead-acid batteries for our home UPS systems, where the US Mail just dropped the 6 pound boxes inside. No damage to the interior.
Date published: 2017-03-29
Rated 4 out of 5
by
Mr. P. Fogg and Family
from
A Perfect Solution
Went in in reasonable amount of time considering we had to remove plants and part of a stump. HOA president had no problems with the style even though they are considering a change to a standard mailbox style. Only problem was the washer to fit the lock mechanism was too small. However the husband was able to get one at hardware store no problem. We have not had wet conditions or windy ones to test the functioning of the storage area (keeping mail dry) or the door staying shut but feel it will live up to the claims. we will have to figure out the placement of an additonal box for the newspaper and also the tube for our neighborhood notices. Wish there was some way to incorporte that in the fixture or that it was offered as an add-on feature. Otherwise we look forward to testing the storage area this winter.
Date published: 2008-08-13
Rated 5 out of 5
by
Sassy
from
We love the new mailbox.
As freqent travelers we love this mailbox. We had one before we moved from another state and had to get another. It works great, keeps mail safe and dry and no longer have to keep holding mail through the post office. Wonderful idea! Although, we had one mail carrier who didn't quite understand the concept of letting the mail drop so built a bridge with bigger mail so it would stay to the top of the box. Got that straightened out though and works great. Thanks!
Date published: 2007-04-19
Rated 5 out of 5
by
Anonymous
from
Mailmaster Experience
We purchased a mailmaster ~3yrs ago and were so pleased with it that we just purchased one as a gift for our son's new home.In that three years the mailmaster has survived 3 New England winters and a pickup truck rolling into it. While the 4x4 anchoring the mailmaster snapped due to the pickup truck, the mailbox was unscathed, no observable damage. We reinstalled it with a new 4x4 and its been fine!The original 4 star rating we gave has now been upped to 5 stars!!
Date published: 2011-01-03
Rated 4 out of 5
by
Anonymous
from
Love my Mailmaster
I bought my step2 Mailmaster after years of putting up with missing packages. I searched for mailboxes to fit what we needed but most were commercial size or ugly. The Mailmaster sounded perfect so we ordered it and it has been awesome. No more missing mail or small packages. Only thing I would change is to add a handle on the back for opening. The key just slips out so it gets a little difficult at times to open. Other than that it perfect and oh so cute!
Date published: 2017-03-25
Rated 4 out of 5
by
Jazzy Jeff
from
No more trips to the post office!
The only problem I encountered was the lock for the backdoor. It took me about 30 minutes to figure it out. I think it should be installed by the company prior to shipment. This is the biggest complaint in all the reviews that I have read prior to my purchase. I also added a small string loop to the large back door. It does stick a little bit and the string helps open the door without prying open the door. Other than that everything was very simple.
Date published: 2013-03-04
Rated 5 out of 5
by
Donna & Jack
from
Great mailbox
We used the Storemore mailbox in Florida when we went on vacation. e bought a new home in North Carolina and wanted the same type mailbox,as we really liked the security,style & handyness of it. We looked all over for another one and could not find one till we went online and ordered from the company direct. It scared our new mail lady the first time she delivered the mail when the mail fell thru to the bottom as she had never seen one before
Date published: 2009-07-15
Rated 4 out of 5
by
Anonymous
from
Great idea!
Produce arrive quickly. I'm sure it will be built great because all step 2 products are made IN USA and made to last out doors.I have always been happy with them have used three kinds of swings, 3 kinds of tables (Kids & Grand kids)chairs,garden cart, garbage can,toys box, wagon, 3 kinds of sand boxes, (2)play houses. And some have been handed down to several kids and still going strong!I will update next spring when I install mailbox!
Date published: 2014-11-17
Rated 4 out of 5
by
Dash
from
My second box
This is my second mail box from Step 4. I like the locked compartment for holding mail when I travel. Holds 3 weeks of mail easily. How ever this box was not received "condition " as good as first one. Hinge pin for rear door Broken off and hole for locking cylinder had to be enlarged to insert the keyed cylinder. All good now and new box has been installed. Your production line needs a better inspection before shipping out products.
Date published: 2018-12-04
How would it hold up in Arizona heat?
I don't know but has with stood Arkansas weather very well for the last two year. There has been no fading.
Date published: 2020-03-15
Where can I find a replacement flag?
Try going to Step 2 web site. Or just stand by your mail box a wave the postman down. 
Date published: 2020-01-13
Can I obtain a mailbox DOOR for my mailmaster mailbox. It is similar to the "StoreMore" design, but does not have the wide stone base. It is on a slim post.
Please contact our Consumer Service Specialists at 1-800-347-8372 Monday through Friday, 8AM -5PM Eastern Standard Time and we will be happy to help you.
Date published: 2019-10-23
Hi, Currently I'm not able to order the Mailmaster Storemore mailbox, as everywhere it shows as "out of stock". Could you tell me if the Mailmaster Storemore is still being manufactored, and if yes, when it might be in stock again? Thanks1
The MailMaster® StoreMore Mailbox™ is still being manufactured. Unfortunately, we do not have a date for availability.
Date published: 2019-09-24
Ordinance requires 4 inch numbers on the mailbox. what size numbers comes in the box? What size address area in total inclusive above and below where you show the numbers? Can I put a plaque over this area if larger adhesive numbers won't adhere?
Easy enough. Glue or two sided tape or maybe small screws will do the trick. 
Date published: 2019-09-12
How big is the address plaque? We were going to order a custom address decal
Space measures 2x10. The biggest advantage of this box is the holding compartment  in the bottom. I have up to three weeks of mail in a secure place while away. 
Date published: 2019-05-29
"We do not recommend painting our Step2 products." Really? Look at all the pictures on Amazon and other sites where people have painted these. Why don't you recommend this? Seems like you should offer additional finishes if you don't recommend painting.
Painting voids the warranty and the paint will chip.
Date published: 2019-02-11
"We do not recommend painting our Step2 products." Really? Look at all the pictures on Amazon and other sites where people have painted these. Why don't you recommend this? Seems like you should offer additional finishes if you don't recommend painting.
Thank you for contacting Step2. We do not recommend as the paint can chip and some paints do no adhere well to our rotational molded plastic process. Any paint will void the warranty. Regards, Step2 Consumer Service
Date published: 2019-01-29